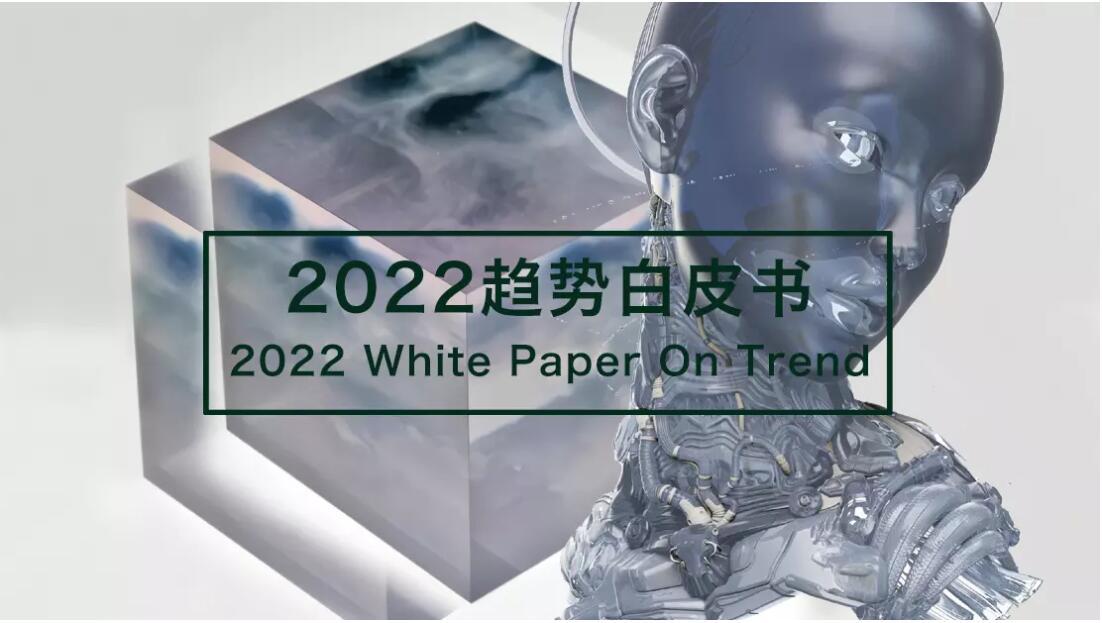 2022 White Paper on Trend

Based on the following up and observation of society, technology, environment, politics, industry and creative fields, this report will predict future visions that will change industrial trends in 2022, and will analyze their impact on business, culture and other industries.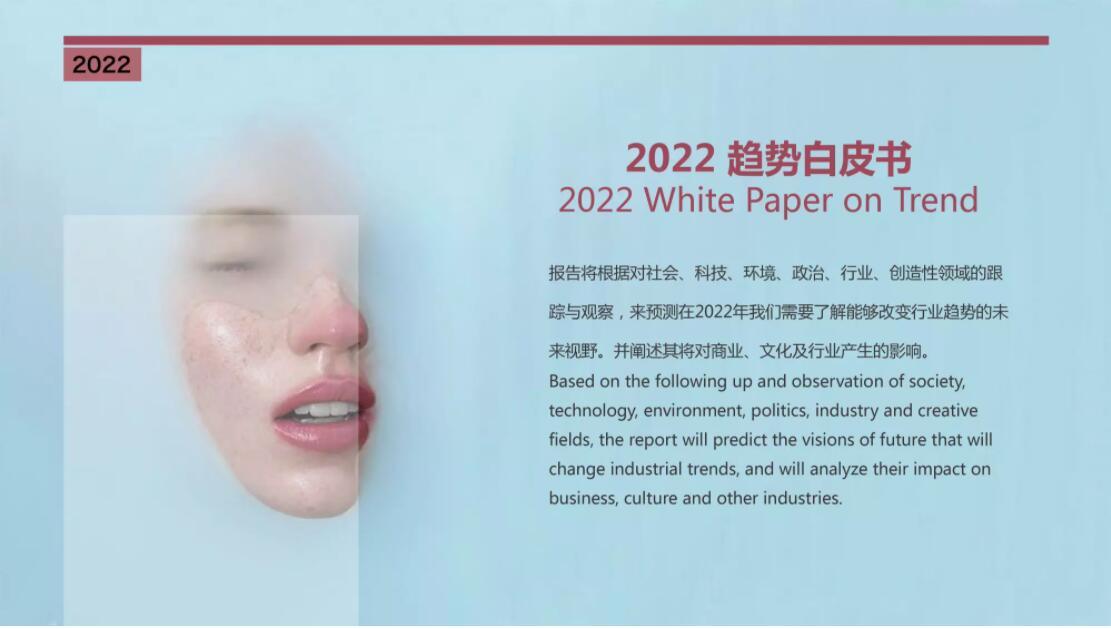 2022 White Paper on Trend -- Theme

The global health crisis exposes the fragility of companies' concepts and systems. Asian countries, led by China, are leading the market recovery with faster response speed and better supply chain system. Future is not yet clear, but new visions and value systems are emerging and we are entering a new normal.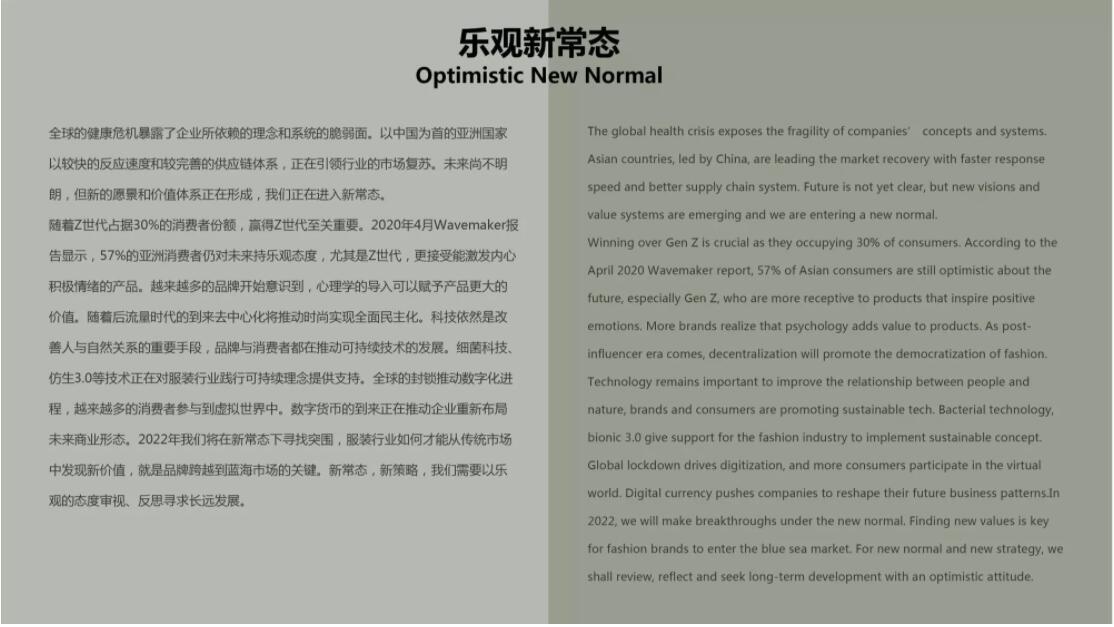 Contents

Nine themes of 2022 White Paper: Mental Model, Fashion Democratization, Gender Fluidity, Virtual Reincarnation, Blue Sea Creation, Digital Currency, Bacterial Technology and Bionics 3.0.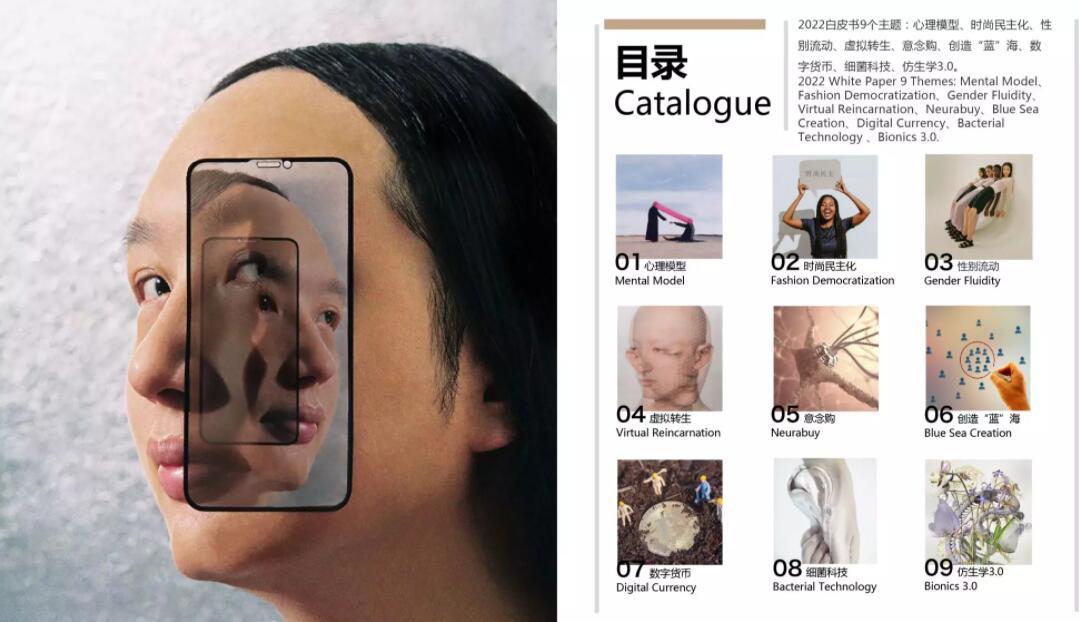 A mental model is an analogous expression to explain someone's psychological activity.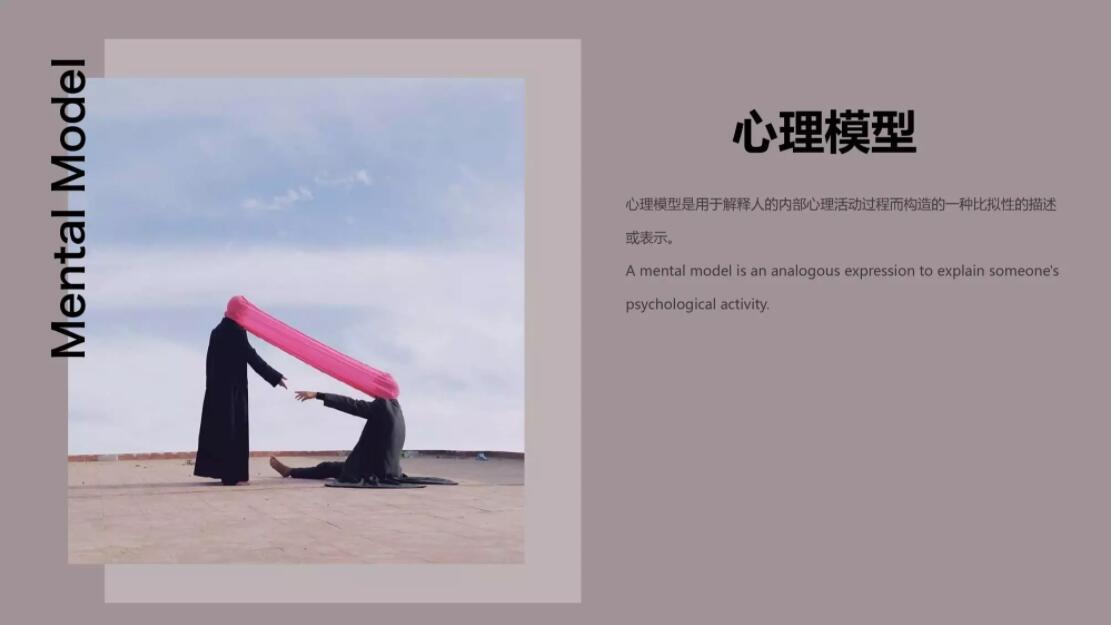 For a full fashion trend report, pls visit https://www.popfashioninfo.com/details/report/t_report-id_9241-col_125/