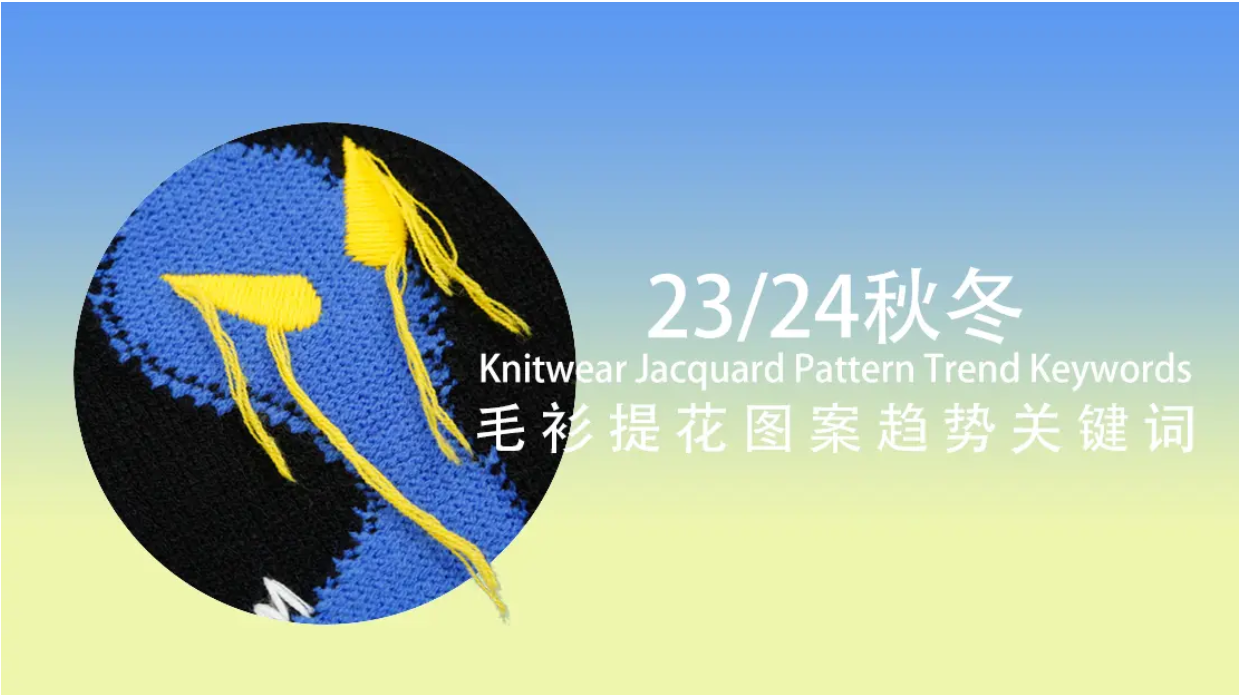 For the season of A/W 23/24, pattern should be a noteworthy part to the development of knitwear. Relaxing and joyful patterns soothe people's emotions. Flat animal and plant patterns ease the mood; dazzling geo-metric elements are greatly healing; the bold design of folk elements attracts young people; classic letters and leopard spots still keep the popularity.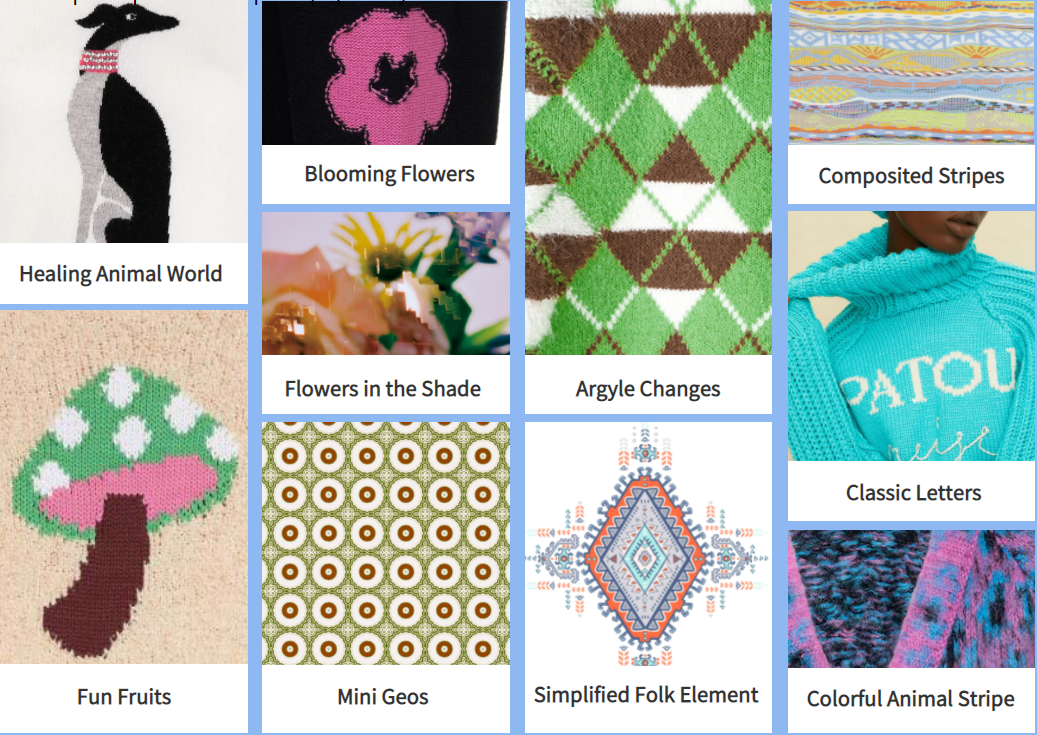 Flat graphic design endows patterns with imagination and playfulness. The jacquard of knitwear reflects the agility of animals and brings a healing emotion.
Keywords (animal images): crane, goose, butterfly, bird, rabbit, dog, cat, penguin
Keywords (crafts): jacquard; artisanship; fresh tones
Fruit elements are enlarged to exude the joyous emotions. Personified images are pretty fun. Beyond the application on youthful lady styles and mature lady styles, streetwear brands add additional crafts on fruit patterns for an impressive collision.
Keywords (fruit images): strawberry, mushroom, banana, pineapple, tomato, lemon, cherry
Keywords (crafts): jacquard; yarn application; fresh tones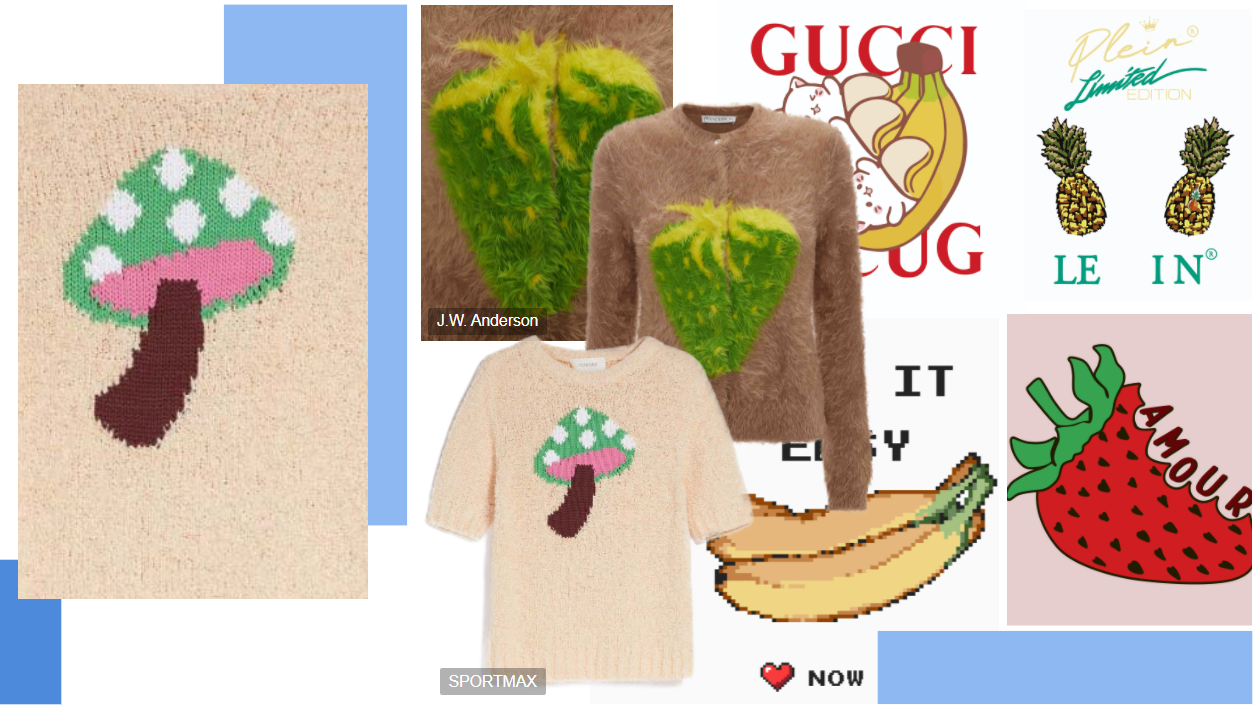 Flower design is continued to A/W 23/24, which reveals a strong momentum in the mid-to-high-end markets. Simple stitches and blooming flowers enliven the simple designs.
Keywords: large stamen; flat process; extravagant color blocks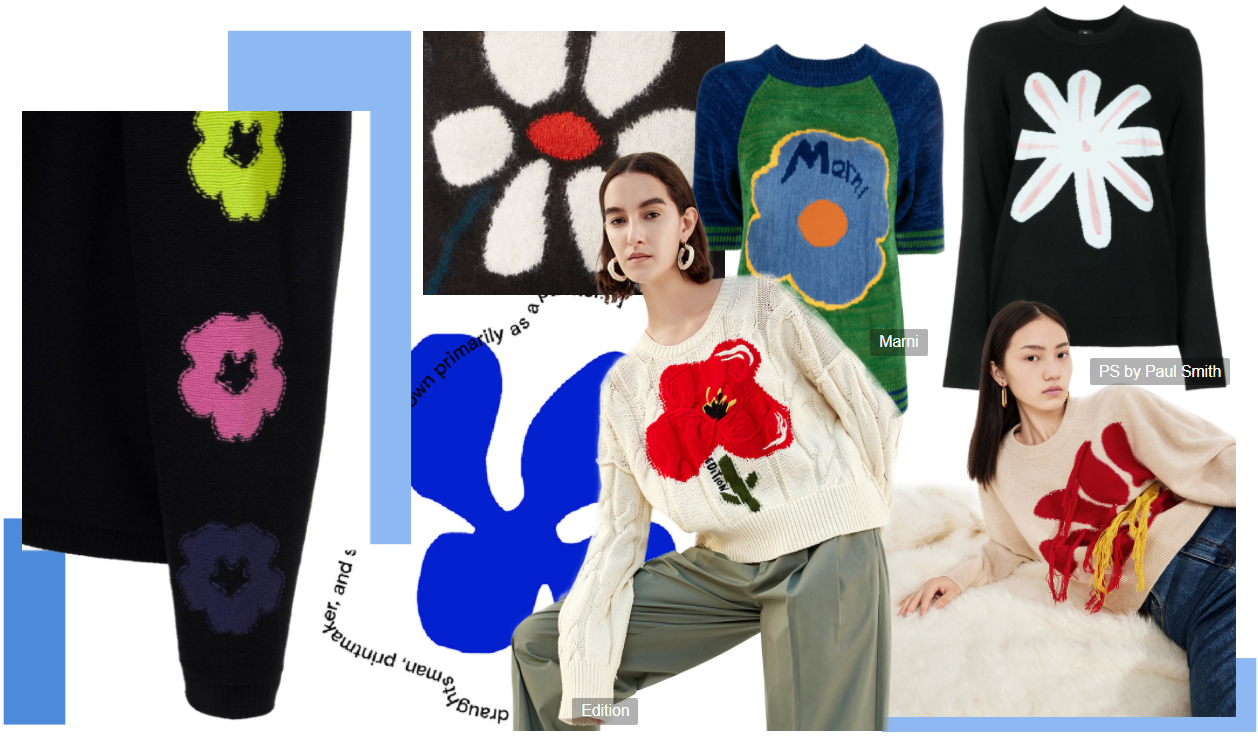 For a full report, pls visit https://www.popfashioninfo.com/details/report/t_report-id_12569-col_126/