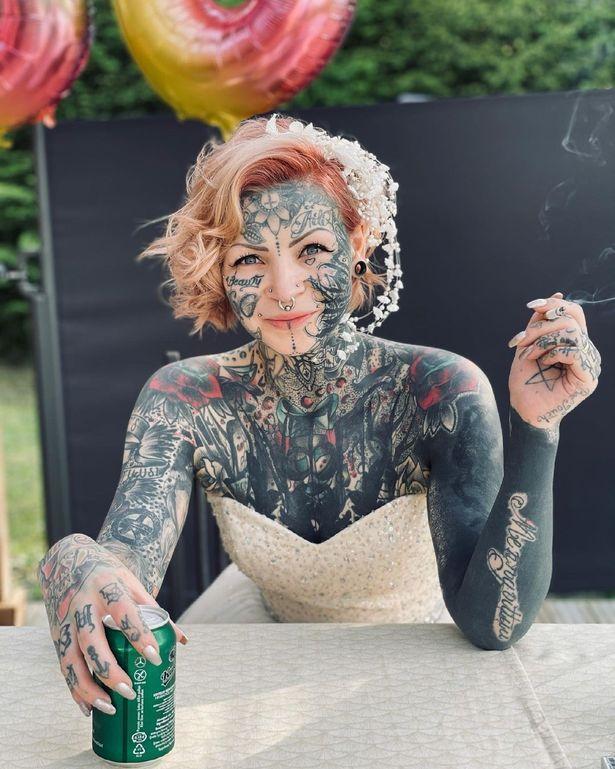 According to the British "Daily Star" report on June 7th, Finnish internet celebrity Aleksandra Jasmin recently shared her unique wedding on social media Ins. She looks beautiful in her wedding dress with tattoos. Now, it makes fans amazed.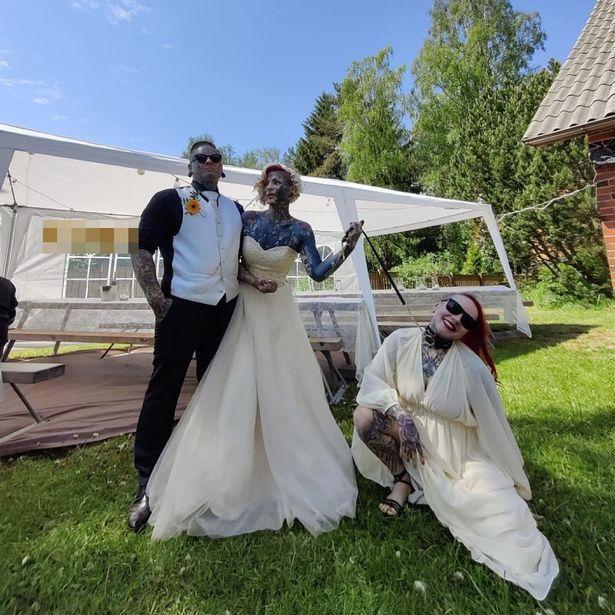 Aleksandra Jasmin is a tattoo artist and mother of three children. She often shows off her hundreds of tattoos on her personal homepage.
On the day of the wedding, Aleksandra Jasmin posted a post saying that "the celebration has begun" and said that she was a "shy bride".
She wore a cream wedding dress with silver nails and a nose ring. She also wore a beautiful white headdress. At the same time, she combed her pink curly hair to one side and showed a sweet smile that looking very charming.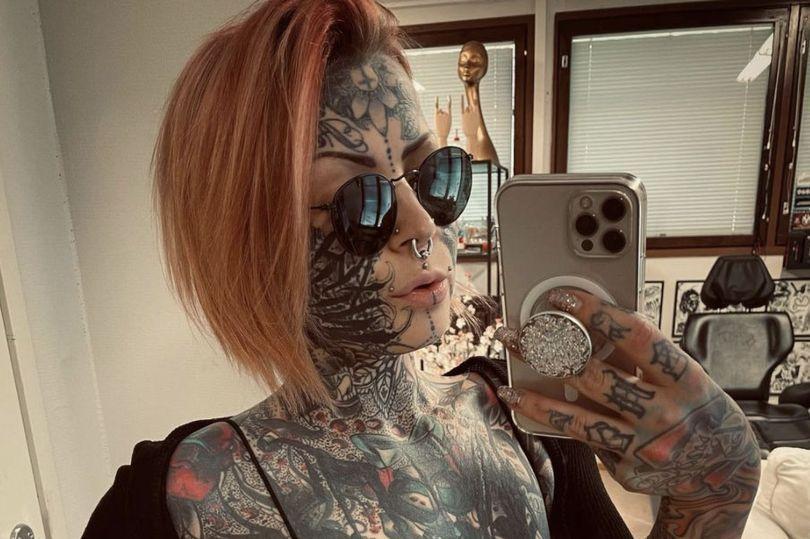 The bride dressed herself brightly, and the bridegroom was not inferior. He put on sunglasses, a black shirt and pants, matched with a white vest and tie, and he looked very neat and generous.
Aleksandra's husband also has tattoos. He puts his hands in his pockets and poses confidently facing the camera.
A red-haired bridesmaid with the same tattoo appeared next to the newlyweds. She was tied with a belt by Alexandra, but grinned indifferently. The picture was very interesting.
These wedding scene photos received more than 17,000 likes. It is said that they stayed in Helsinki for vacation after the wedding, and took a lot of pictures shortly thereafter.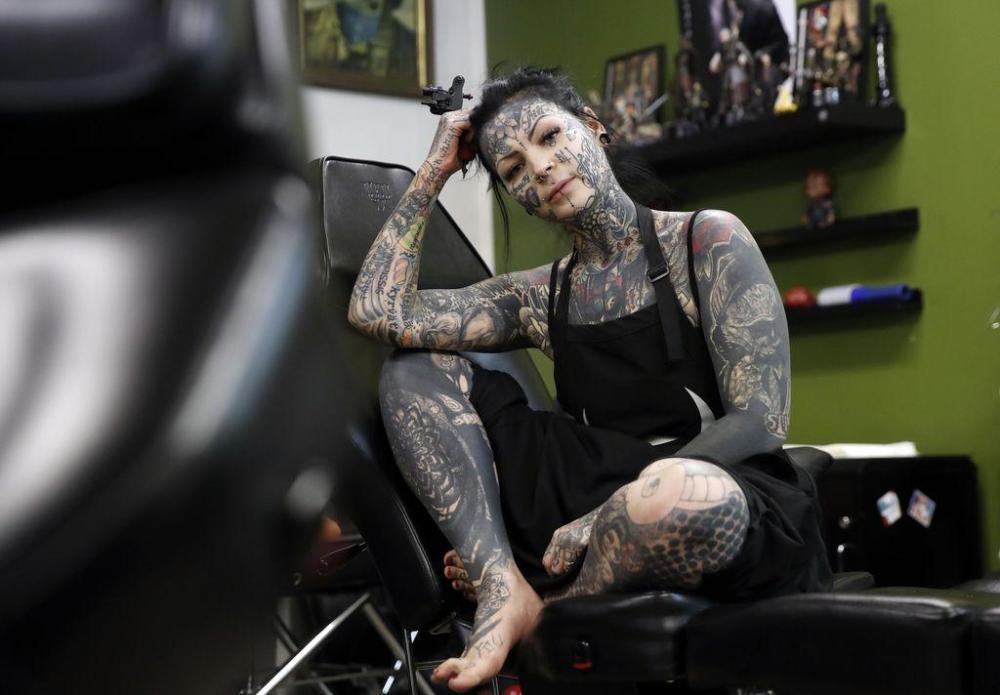 Aleksandra Jasmin also said with emotion: "We visited the Flamingo Hot Springs. It was an amazing day."
She put on a simple off-the-shoulder dress with a black hat and sunglasses, and her husband also put on a black suit.
Obviously, the couple enjoy the wedding holiday very much. Fans also liked their way of celebrating and wished them a happy wedding.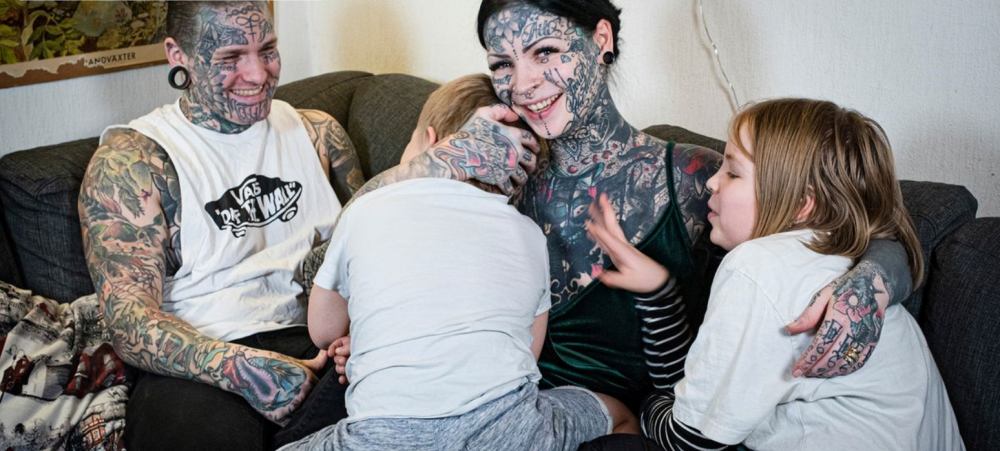 More fashion star's daily life style on https://www.popfashioninfo.com/styles/trendsetters/