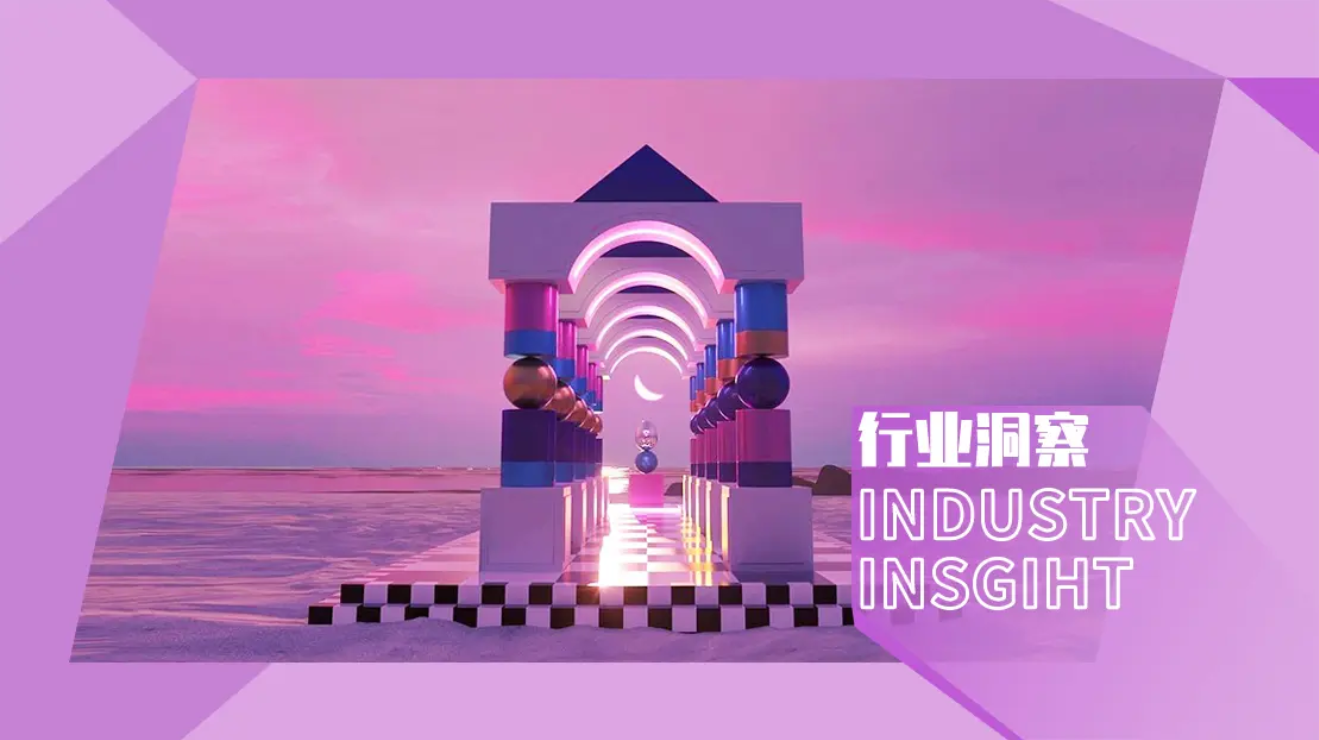 Metaverse is a concept that is originated from the novel of Neal Stephenson, Snow Crash(1992). And it revealed an explosive boom recently after Mark Zuckerberg had renamed its company into Meta.
The concept of Metaverse includes: blockchain; AR; VR; spatial computing; cryptocurrency; DeFi; dCommerce; NFTs; avatar; DAOS, etc.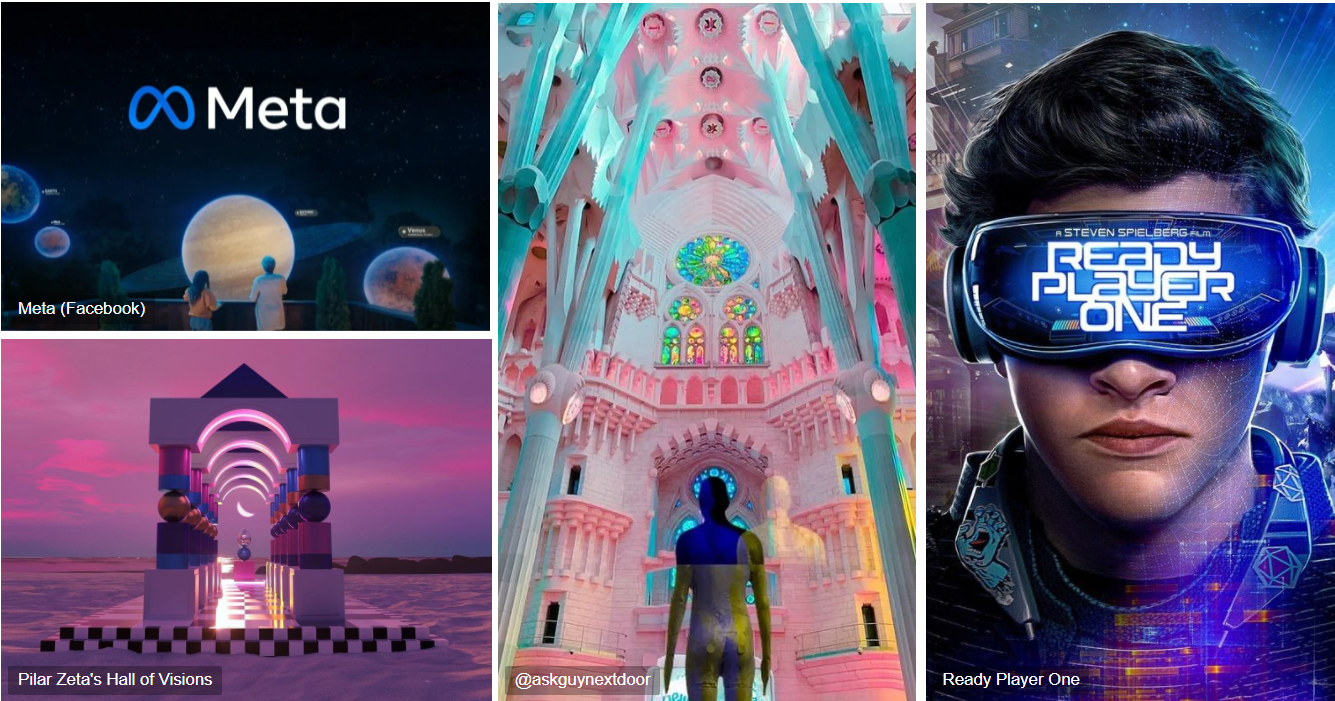 Although Metaverse hasn't got a fixed formation, there are some settled basic features. Metaverse is an existence that crosses physical and virtual worlds. People's imaginations about the real world are fused with the reality by technology to constitute a new form which is not only the extension of the visual world. The capital market is now crazy about Metaverse because investors think that there will emerge a series of Metaverse-driven companies to realize the decentralization of the network economy.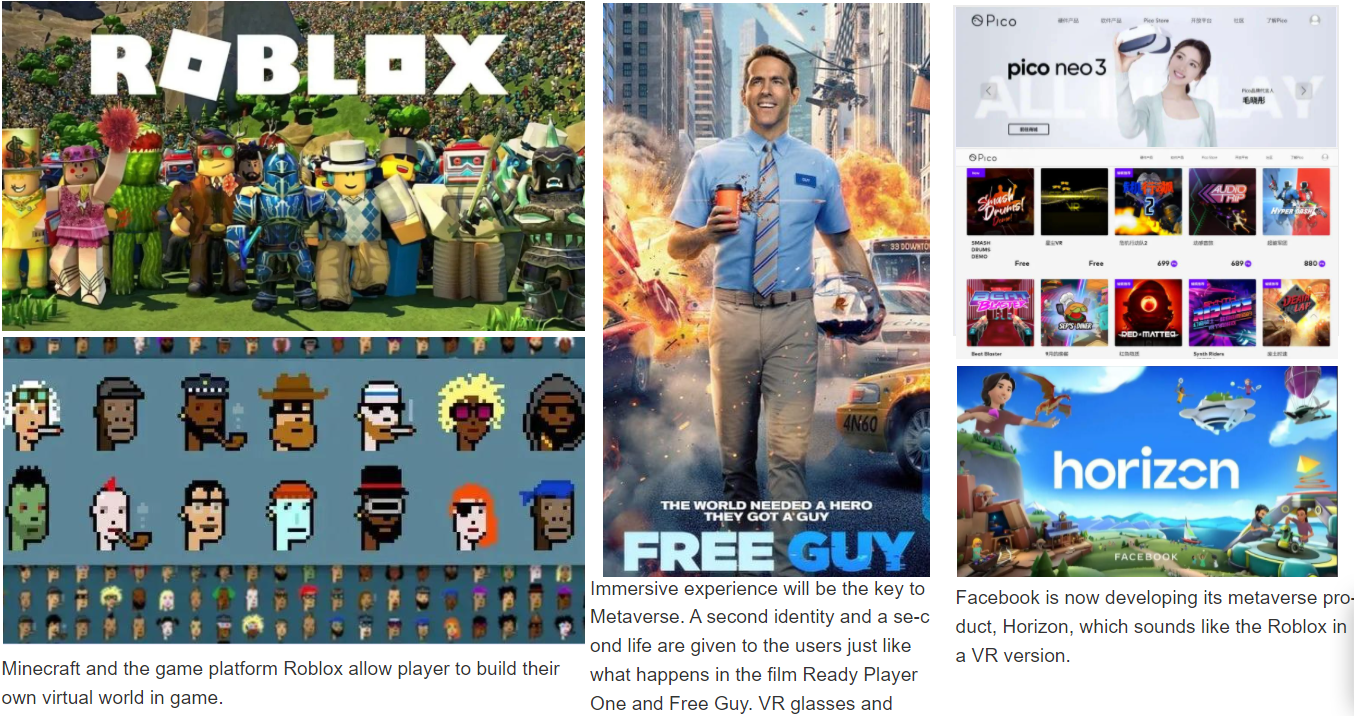 Balenciaga is the leading luxe brand that can adapt to the ecology of Metaverse. Balenciaga became the first luxe brand who cooperates with Fortnite, an online game on Epic. Creative director Demna Gvasalia designed four sets of virtual costumes for game players in September, 2021.
Gucci showcased four exclusive looks in the game Tennis Clash in June, 2020. And they came back with the first pair of virtual sneakers, "Virtual 25", in Match, 2021.
Burberry cooperated with the game developing platform Mythical Games to create the limited virtual character Burberry Blanko, NFT virtual dolls, and game embellishments.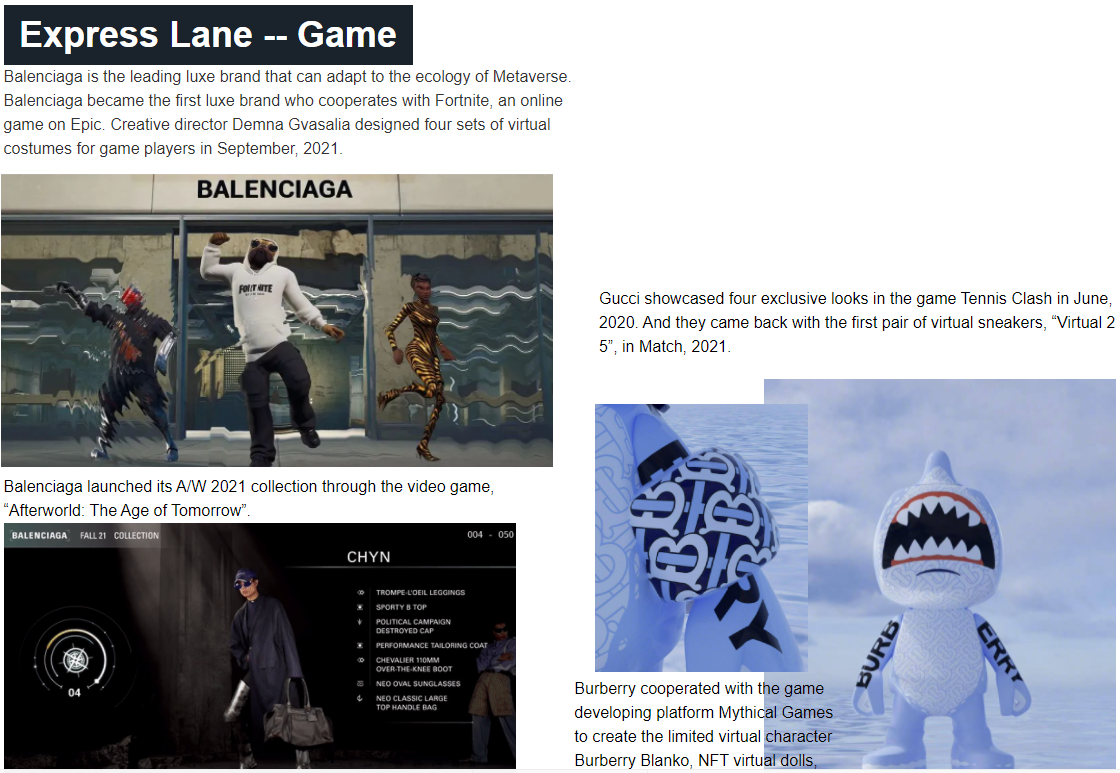 Virtual retail store will come true with the development of Metaverse. Retailers are also trying to expand their digital business in the virtual world. Clothing and shoes in game will not be just taken as items in the virtual world, however, they represent the personality and hobbies of player. Virtual characters in Roblox are wearing new fashion products to create an exclusive and interactive space for a certain brand. Different from games, NFTs pay more attention to the artistic expressions. LV, GUCCI, and Balmain have already unveiled their NFT pro-ducts.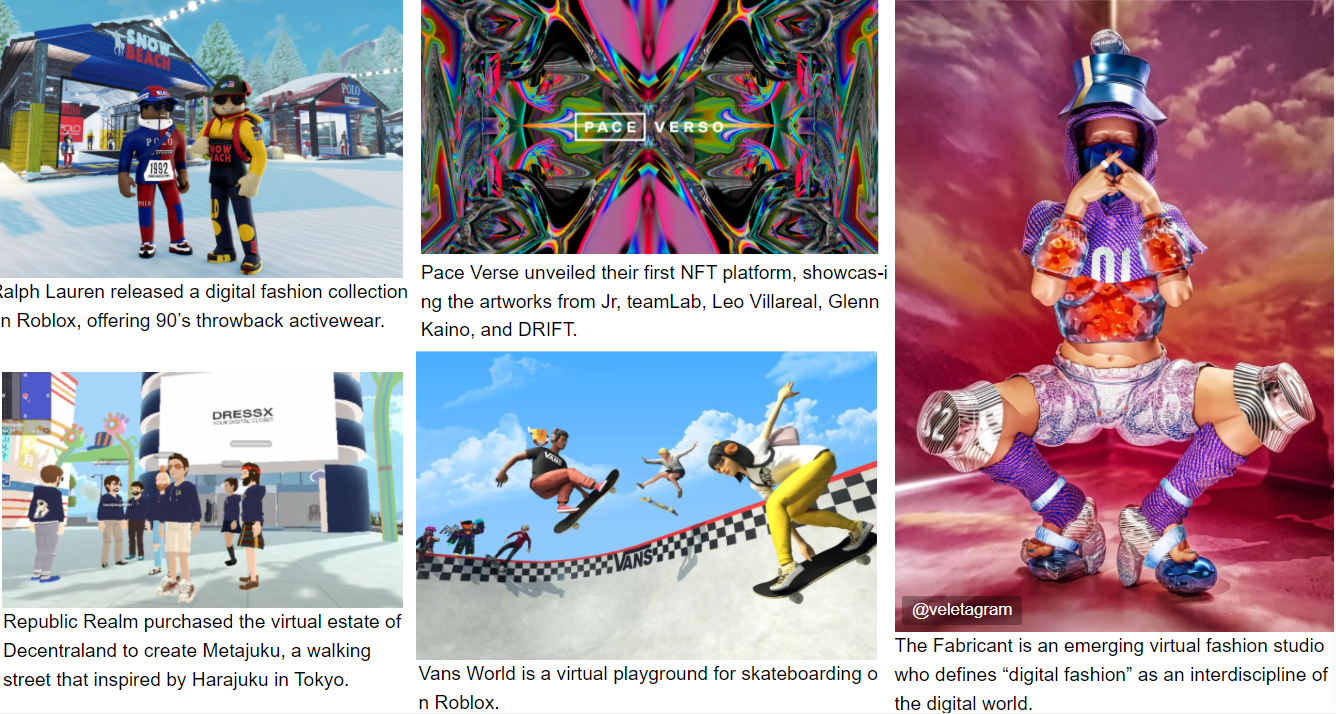 For a full report, pls visit https://www.popfashioninfo.com/details/report/t_report-id_12342-col_133/