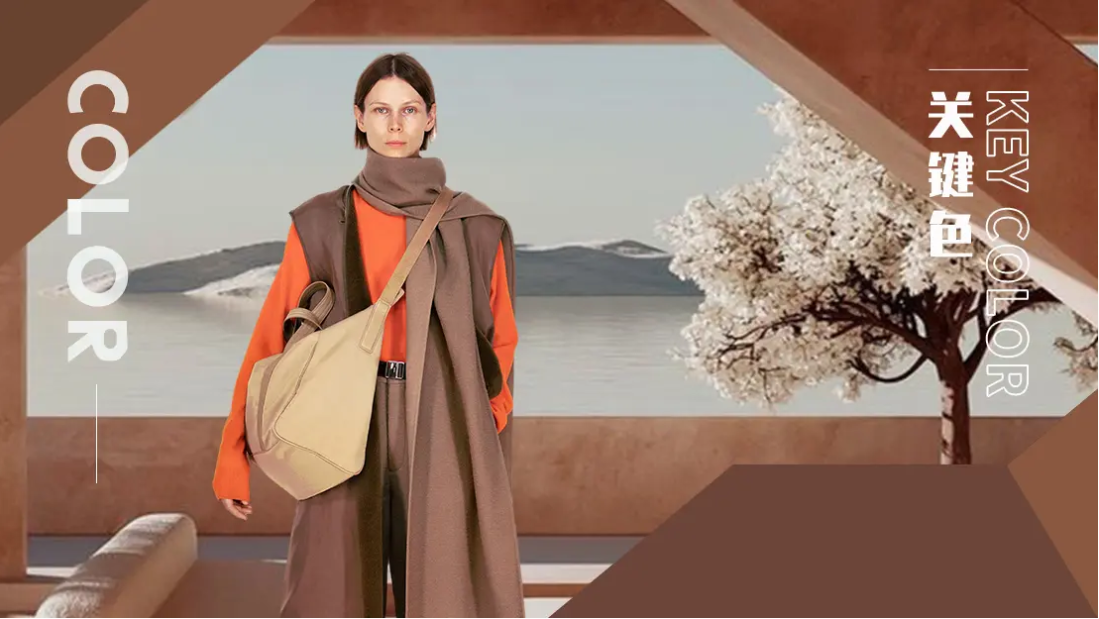 Key Color -- Amber Brown
Amber Brown(PANTONE 17-1147TPG) is a color comes from the ground and wood in winter days. The high inclusiveness and warmth of Amber Brown develop worsted wools and knits in Fall/Winter.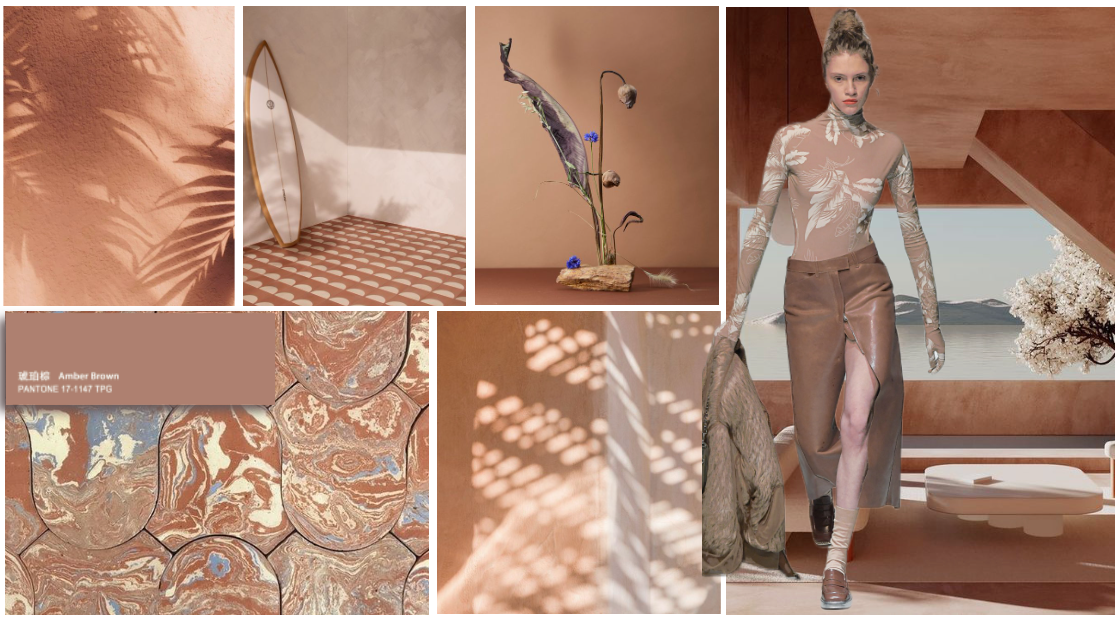 Runway Looks
The natural and tender hue of Amber Brown is presented on slim fits and slightly loose fits at fashion shows. Beyond the monochromatic design, Amber Brown is also paired with orange and tonal colors to deliver a natural and comfortable atmosphere. Fluid, solid overcoats, neat suit jackets and textured knitwear are the main products for workplaces and casual occasions in Fall/Winter.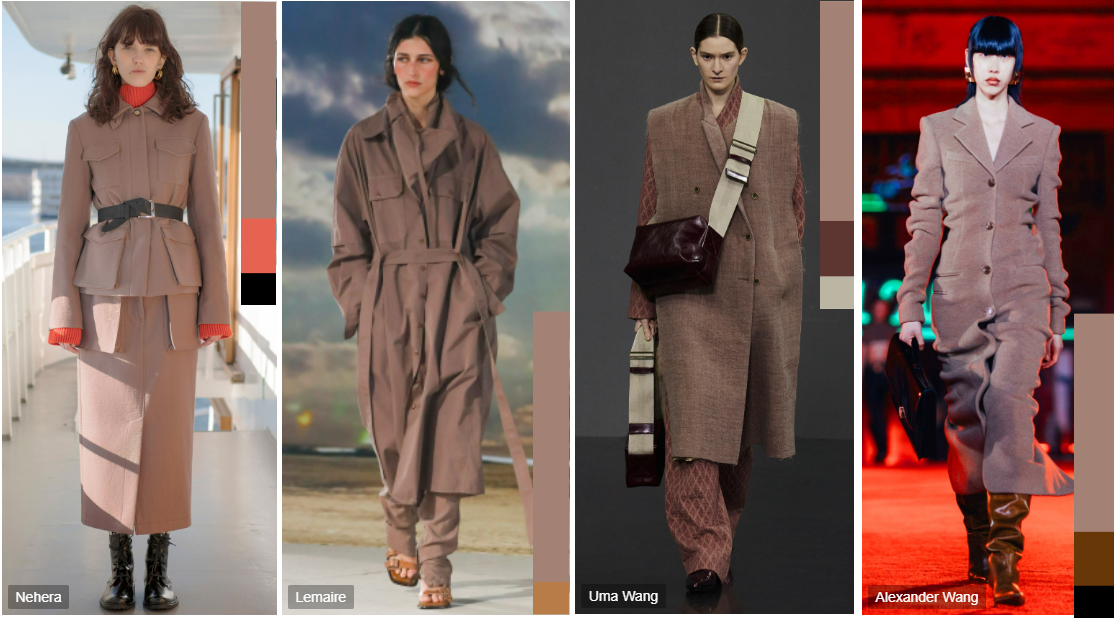 Pattern Detail & Fabric Craft
Wool and knit are the main materials for Amber Brown to develop heavy woolen overcoats, outerwear and comfy knitwear. Abstract textures and geometric prints improve the quality. Geometric shapes are overlapped with the silhouettes of animals and plants.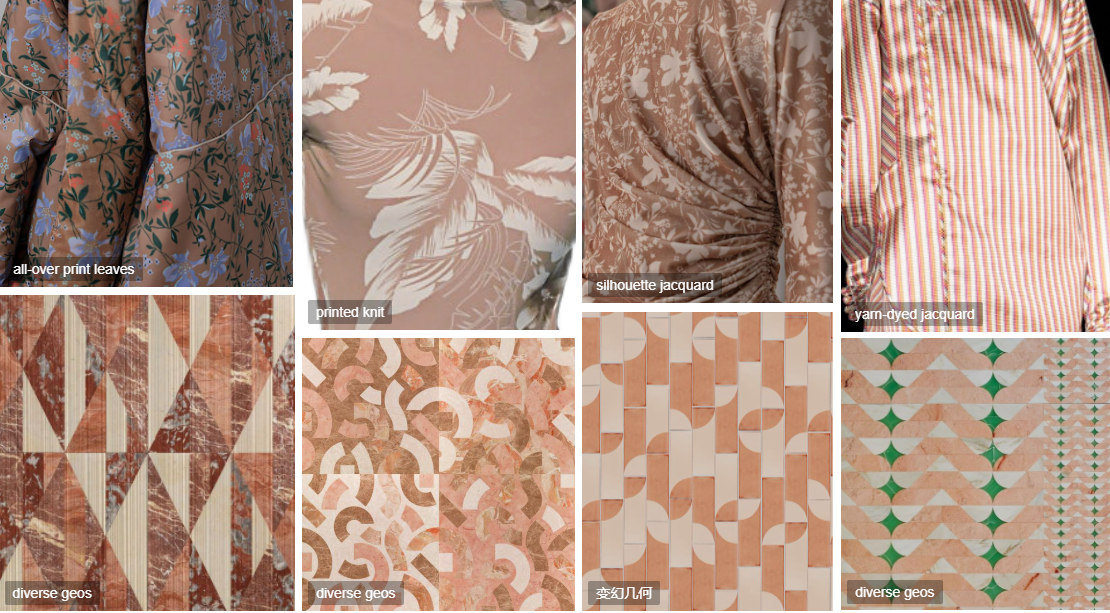 Color Inspiration
This warm and soothing palette is sourced from the natural world and architectures. Dominating Amber Brown is paired with Carrot and Dark Green. A little bit of Beige is also added to exude a relaxing and comfortable mood in winter.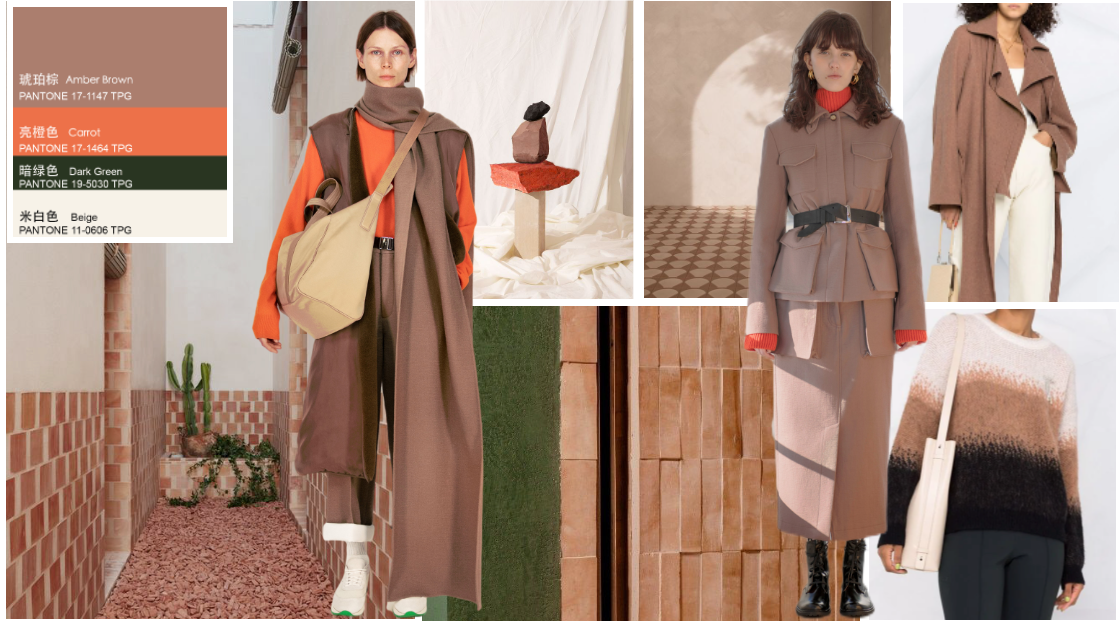 For a full report, pls visit https://www.popfashioninfo.com/details/report/t_report-id_13691-col_125/