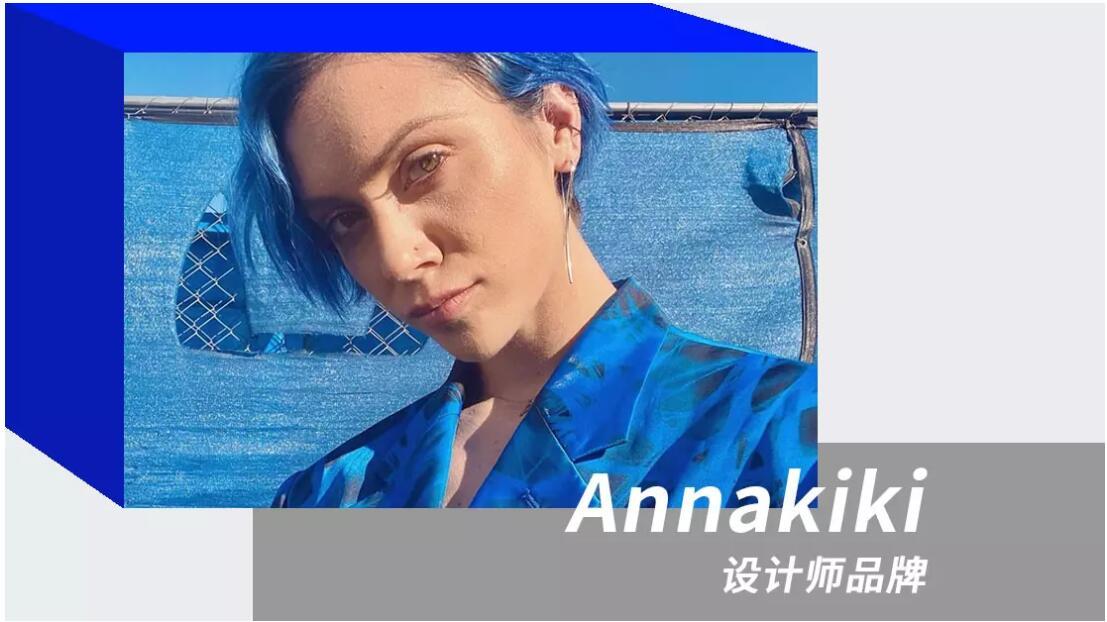 ANNAKIKI is a Chinese independent designer brand founded in Shenzhen in 2012 by the designer Anna Yang. And her label was officially added to Milan Fashion Week. Brand Style: ANNAKIKI puts emphasis on delicate and playfulness, and it pursues design aesthetic balance between tradition and rebellion. Brand Concept: ANNAKIKI features diversified styles of independent, contemporary, playful, rebellious and anti-traditional. ANNAKIKI champions multiculturism, uniqueness and innovation with a sense of independence. Anna Yang's designs are brought to life through a self-conscious and peculiar process. The brand has received orders from prestigious buyers and stores worldwide like Italian LuisaViaRoma, Italian La Rinascente and Hong Kong I.T. ANNAKIKI has been also committed to the promotion and transformation of the combination of fashion and digital, it released the world's first clothing capsule collection jointly created by designers and AI with Huawei. The S/S 2021 collection inspires from Contact, the film in 1997. This collection expresses people's romantic fantasy of the universe through fashion language and shows typical Cyberpunk style.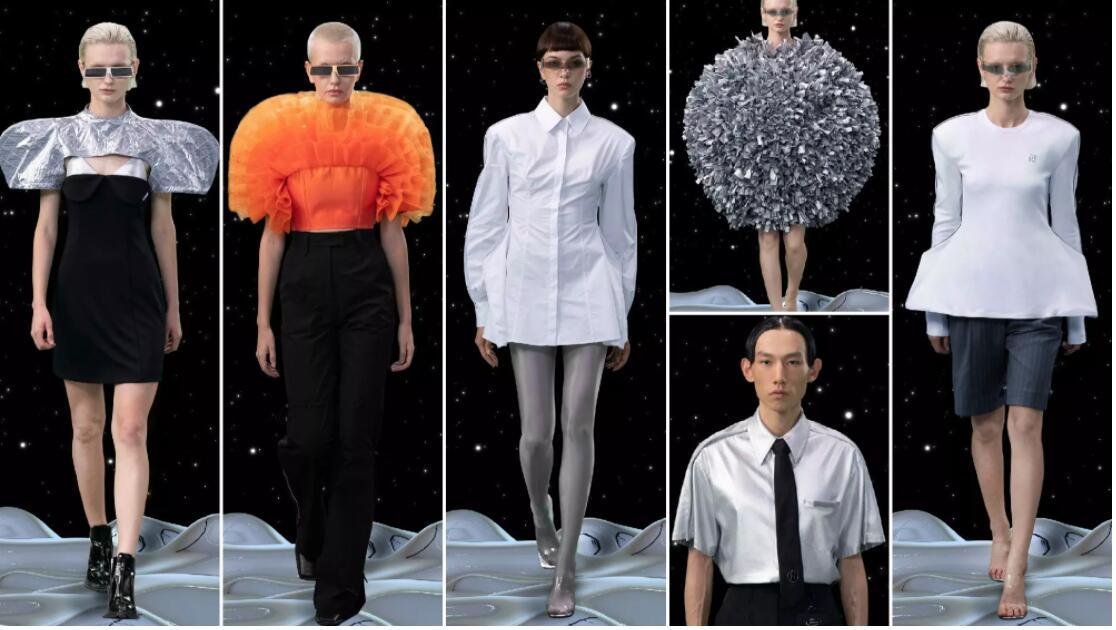 The clear 3D structure of sleeves is the key to this collection. A series of extravagant 3D sleeves which underline the body lines are combined with the fluent curves at shoulders, arms and waist. The curve lines of puffy puff sleeve and butterfly sleeve greatly enhance the visual effect and interestingness.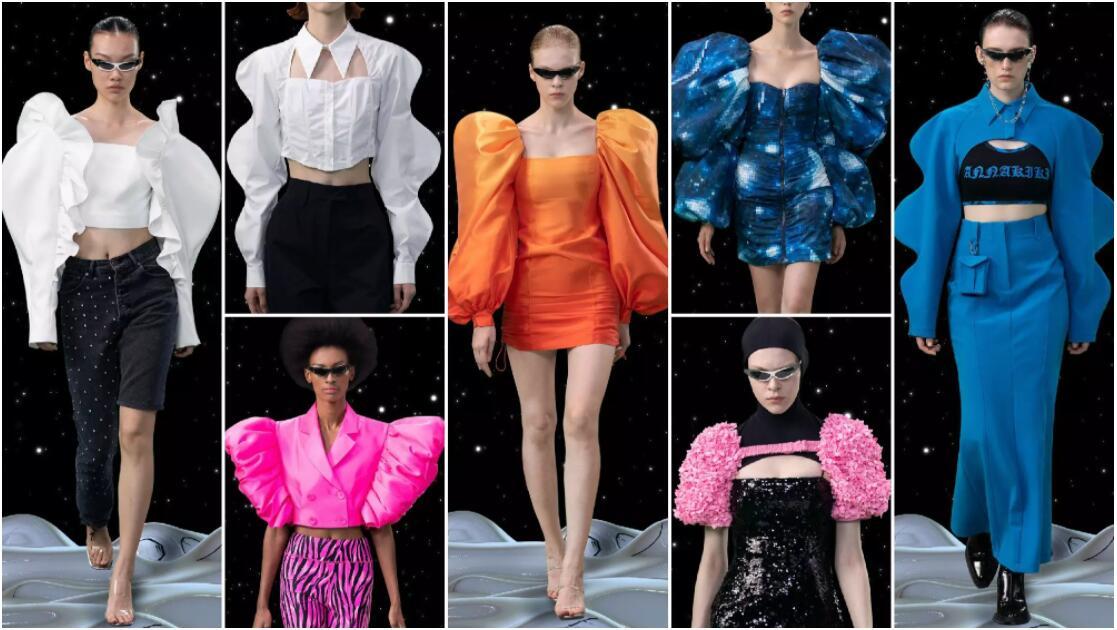 The changing and mysterious pulsar planet becomes the colorful patterns on the clothes. The strong futuristic colors are filled with the visual effect of Cyberpunk. The gradient effect of pixel grids presents the modern abstract art feeling.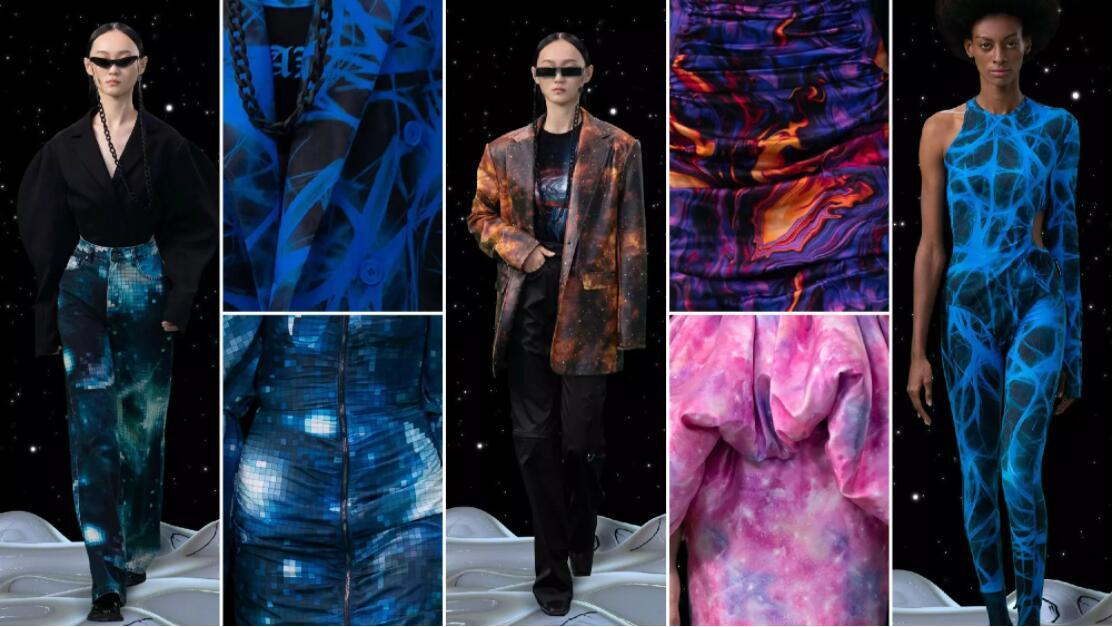 The low-key black, white and grey form the main color collocation. The Fandango Pink, Lapis Blue and Orange Tiger present futuristic styles. This series of colors provide a visual impact of Cyberpunk. Sequins, knitted fabric and scientific digital prints constitute the visual language through surrealistic techniques.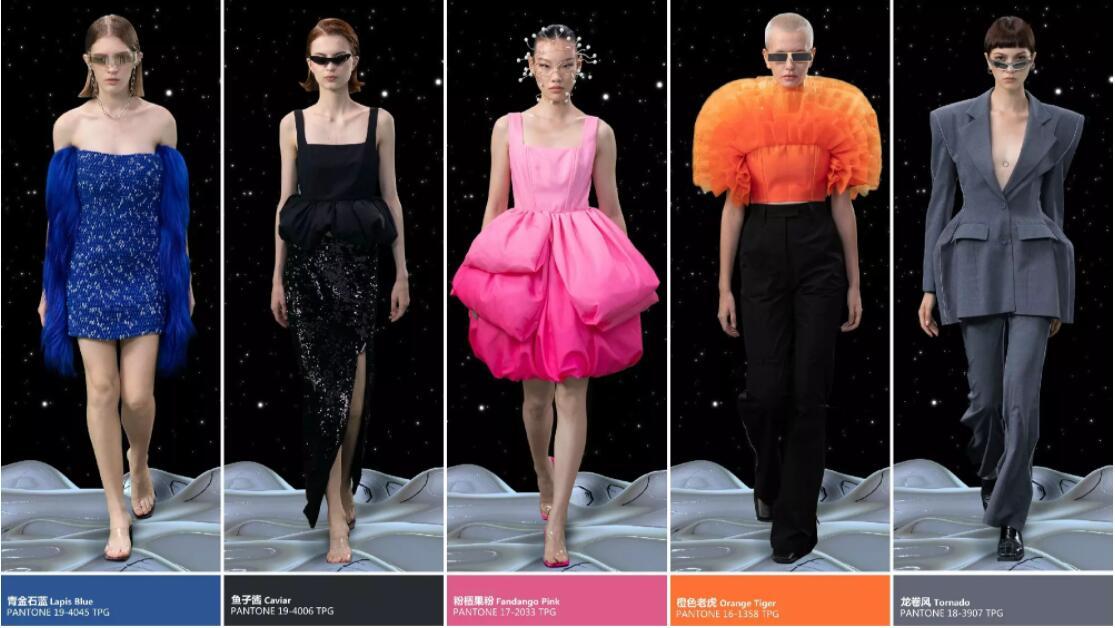 For a full report, pls visit https://www.popfashioninfo.com/details/report/t_report-id_9793-col_34/