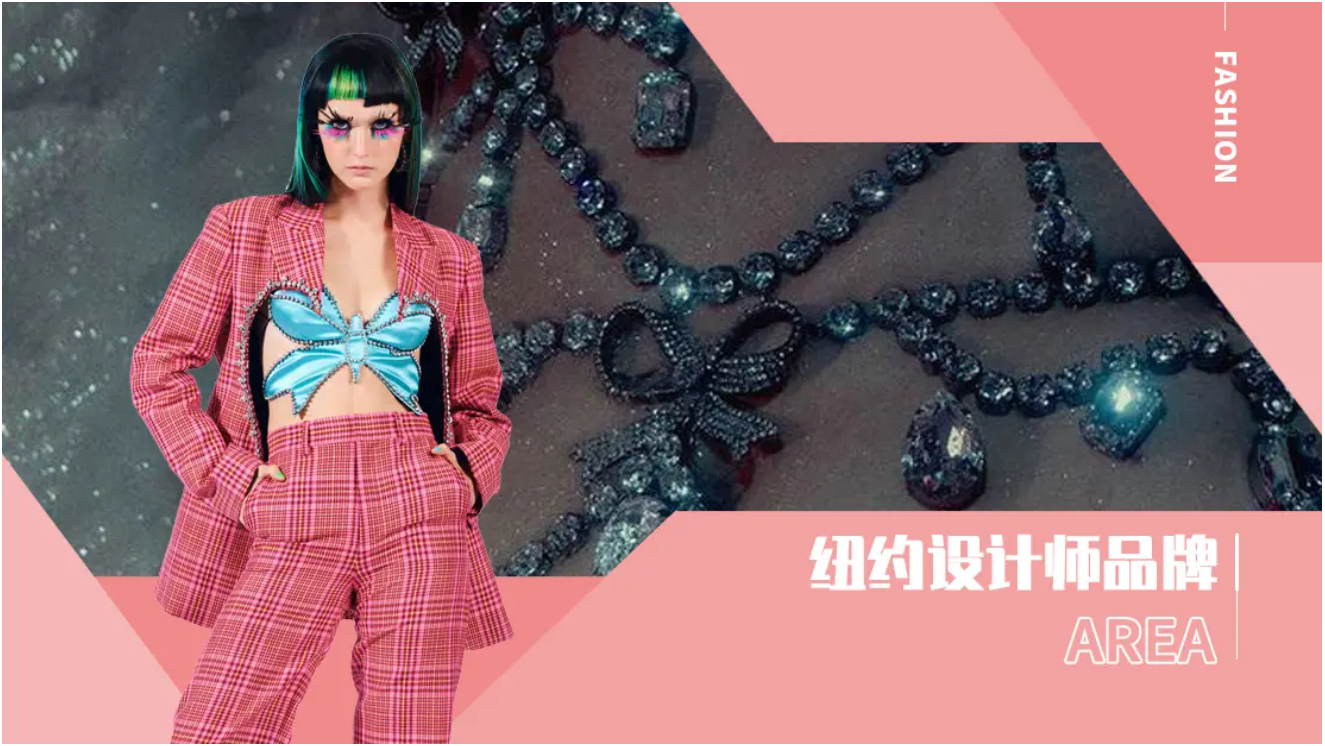 AREA was founded by Beckett Fogg and Piotrek Pansczczyk in downtown NYC in 2014. Exploring women's temperament and beauty is inspiring the design of AREA. S/S 2022 collection maintained the signature nightclub style through the bold use of rhinestones, feathers, and checks. Party elements were renewed to create modernized, sexy, and retro looks.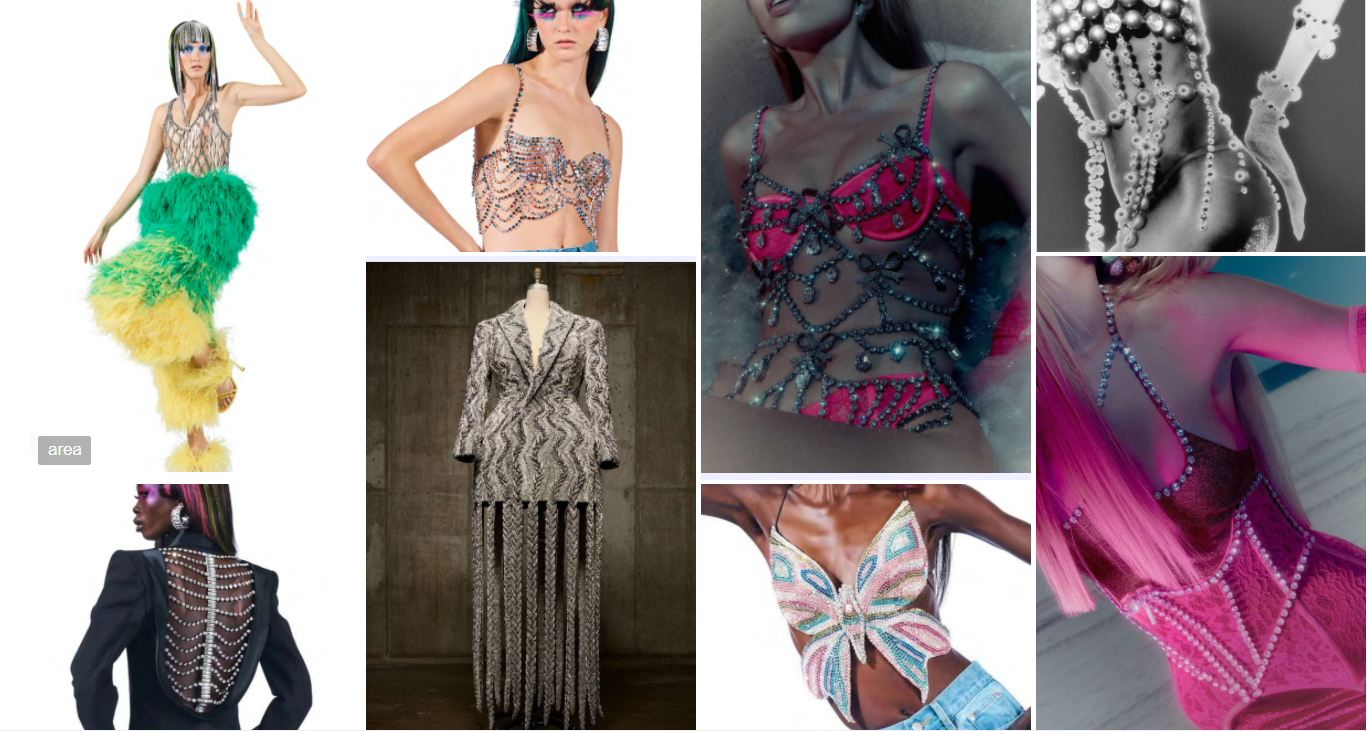 Structural designs and approachable styling of butterflies are well combined with clothing for recreation. Shiny rhinestone butterflies are presented on strap tops to catch eyeballs; the butterfly-shape cutouts on chest and hot pants are extravagant and appealing.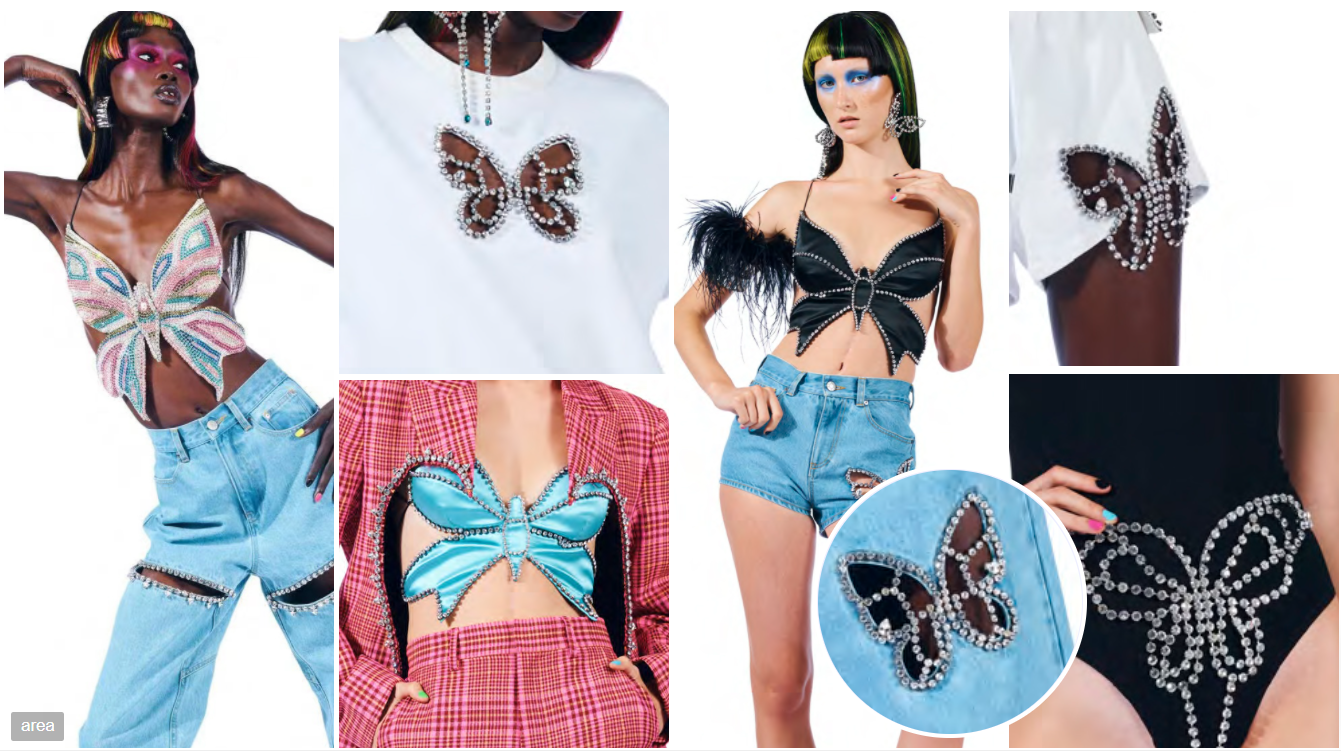 Fluffy, fluorescent feathers are placed on the edges of arms, shoulders, and leg openings. The colorful palette better reveals the modernized appeal. The bold application on skirts is extremely youthful and avant-garde.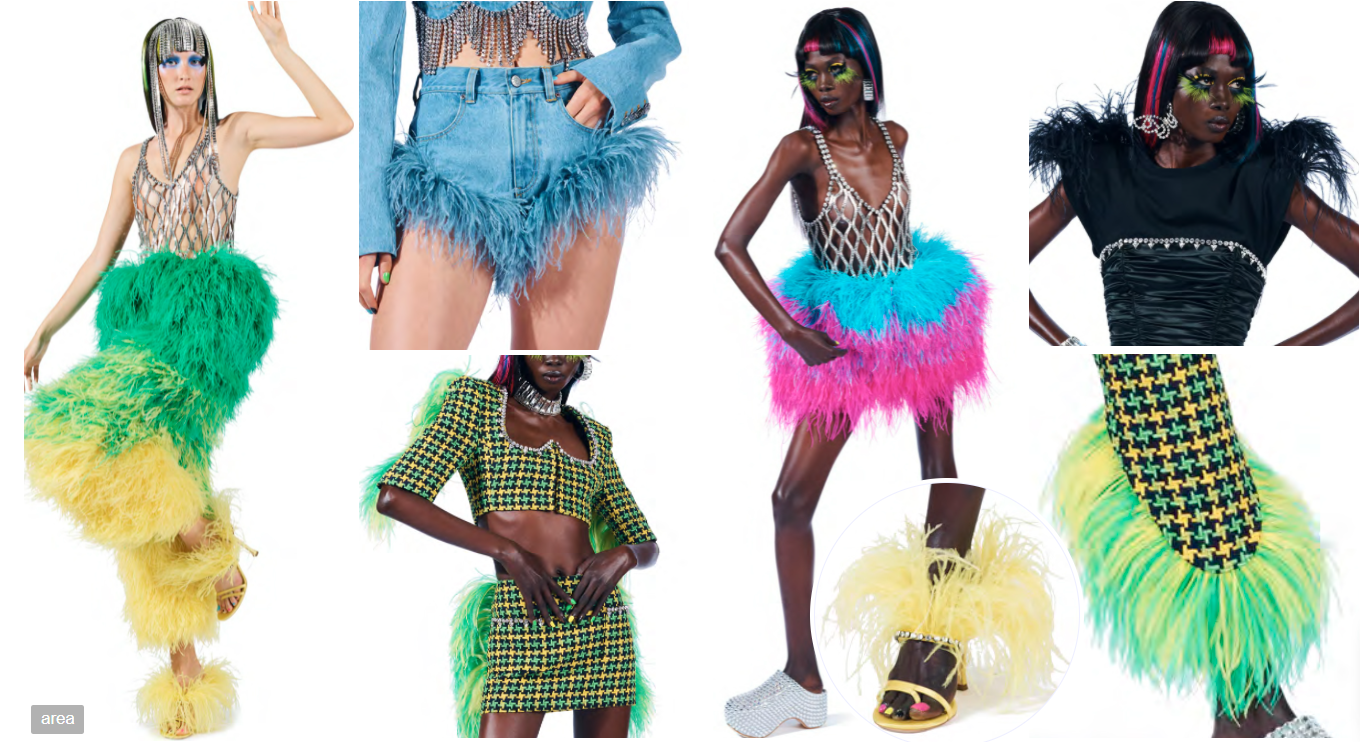 S/S 2022 collection continued the momentum of houndstooth on modernized garments, which perfectly combined retro with modern. The con-flict between bright colors formed a unique style of AREA. Crisp silhouette with padded shoulders and cinched-in waist maximized women's graceful lines.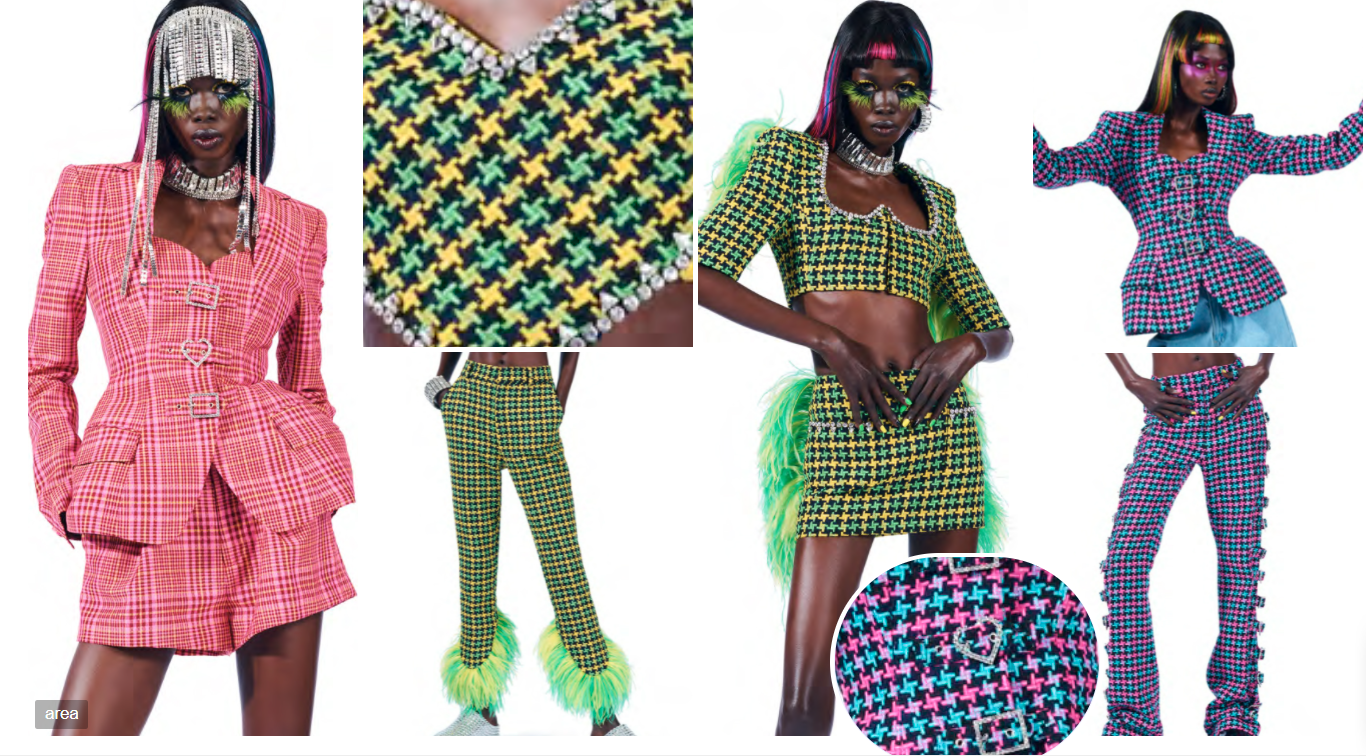 For a full report, pls visit https://www.popfashioninfo.com/details/report/t_report-id_12299-col_34/