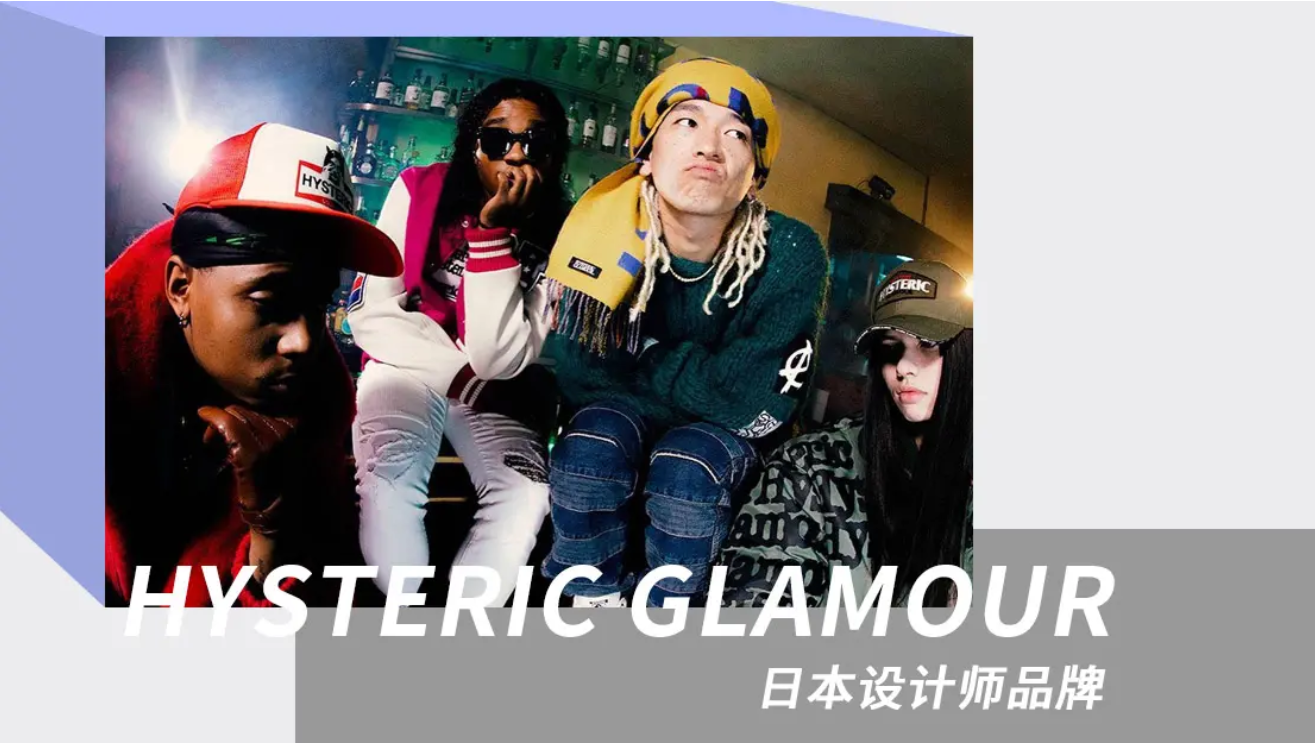 HYSTERIC GLAMOUR is a Japanese fashion brand founded by Nobu Kitamura in 1984. Inspired by musics, cartoon, porno magazines, American cars, and sub-cultures, the brand used pop, kitsch, and humorous qualities to create its unique language. The mindset of blurring the gender boundary is deeply impressive among the public.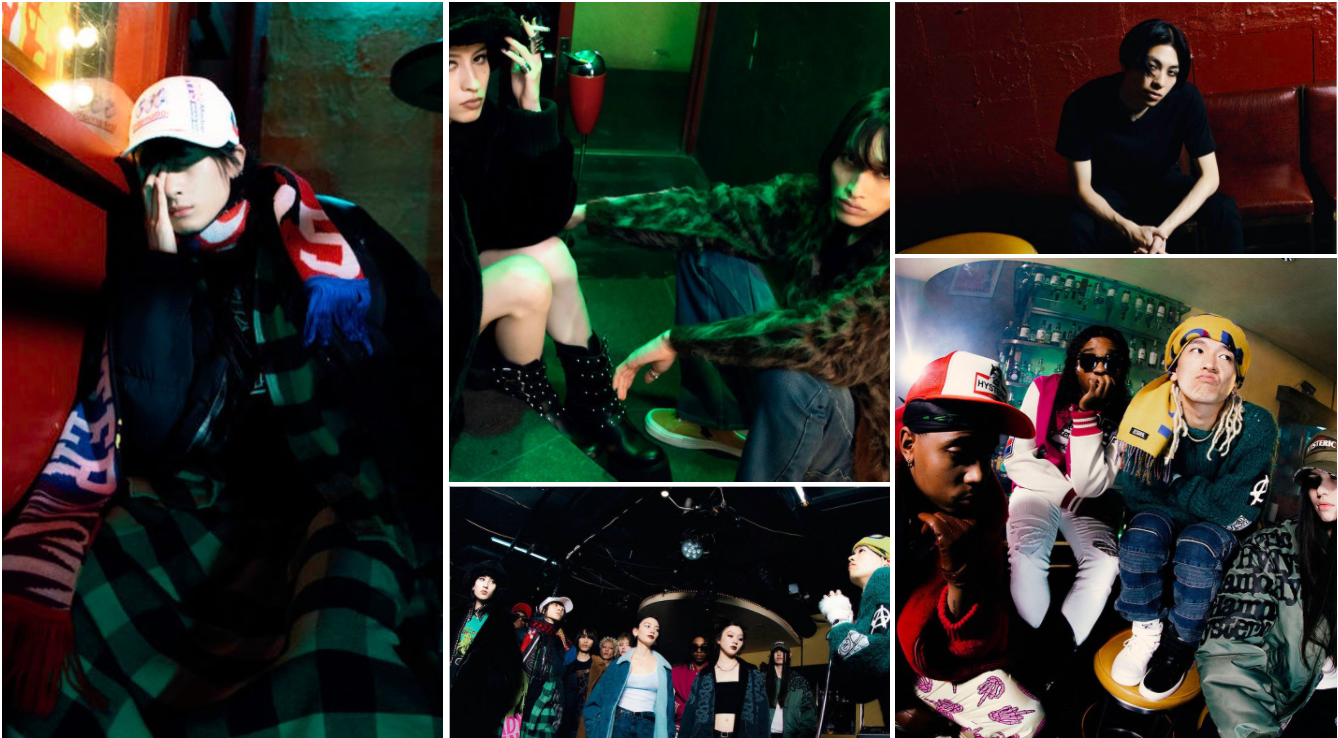 A/W 21/22 collection continued the brand's design mindset. HYSTERIC GLAMOUR redesigned its signature patterns with inspirations to create a series of sweatshirts and jackets. The use of minimalist silhouettes and structures maximizes the brand culture.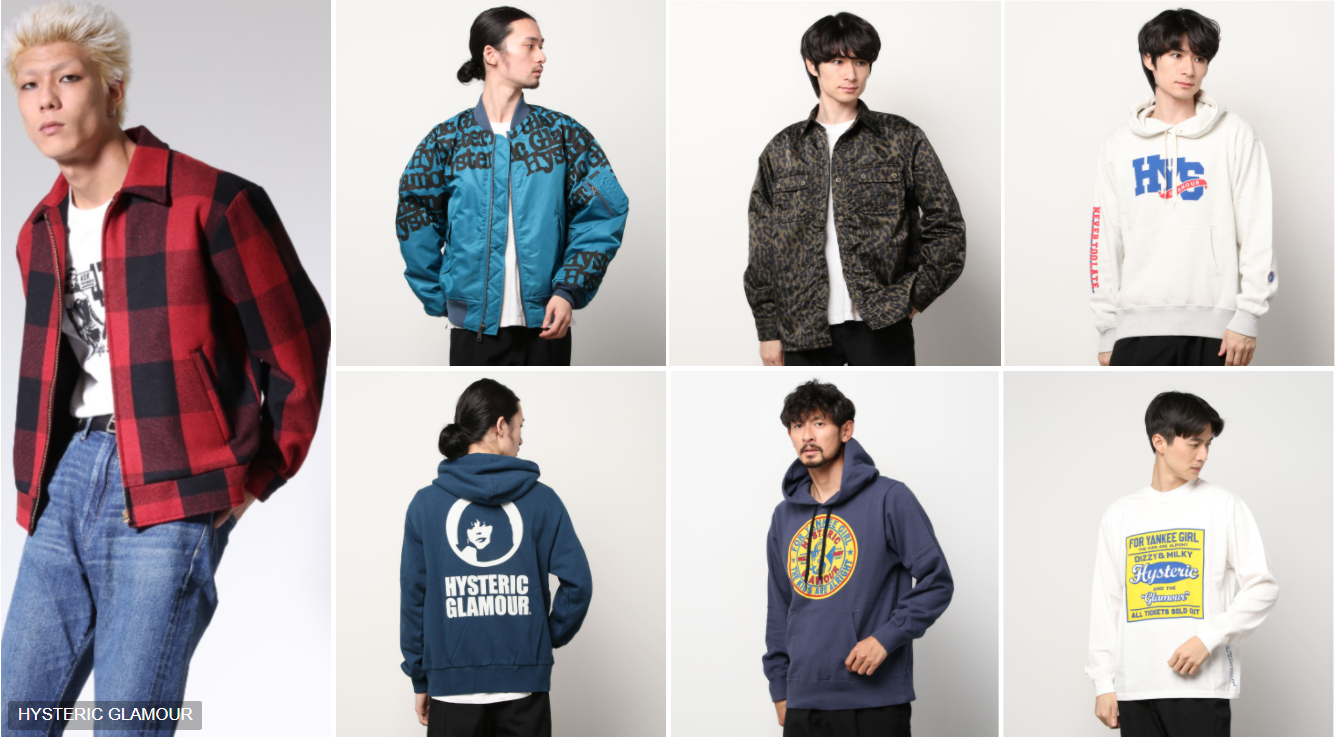 A group of human figures are printed on garments this season. Black-white color conflict is joined by letters to reveal fashionable looks. Besides, there are also many considered illustrations enriching the visual effect of sweatshirt and T-shirt.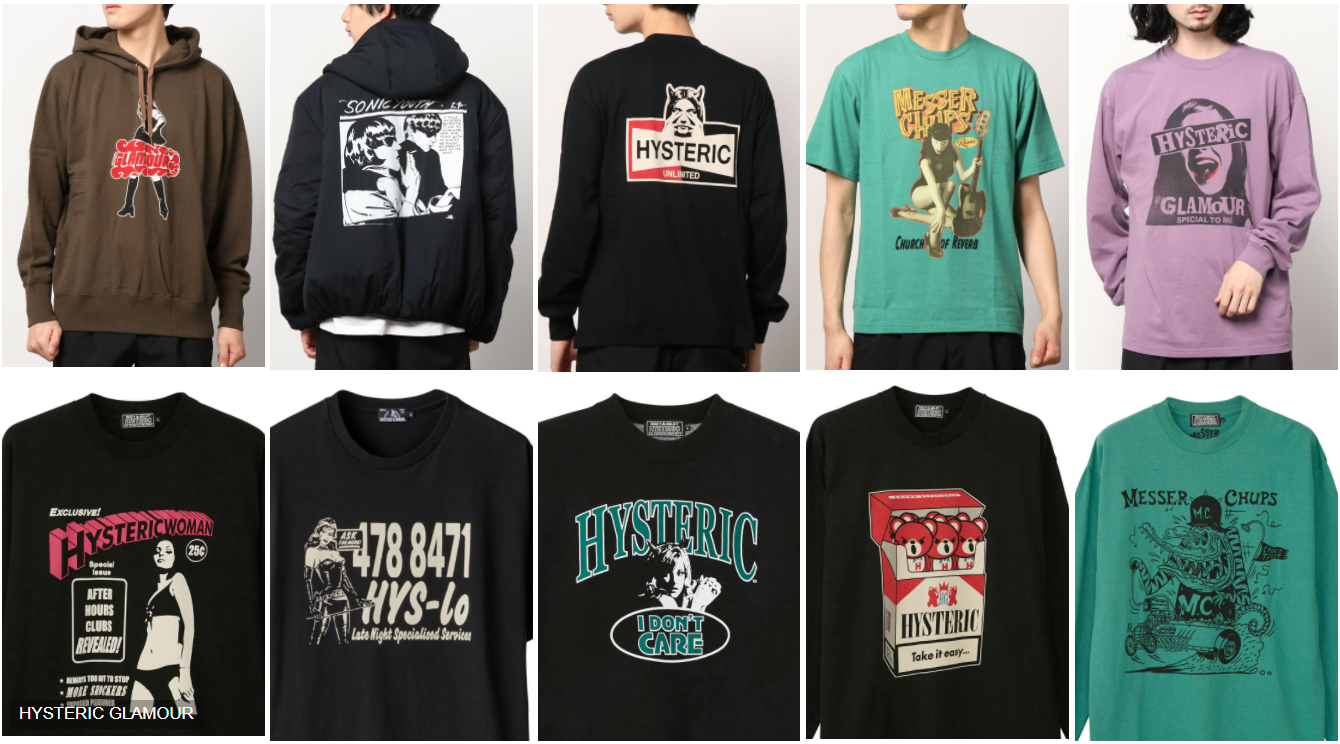 Delicate embroidery is mainly appeared on sweatshirts and jackets. Weird pattern elements are grouped by bold color matching to bring newness, Besides, the vibe brought by these patterns also sets off the characteristic of garment.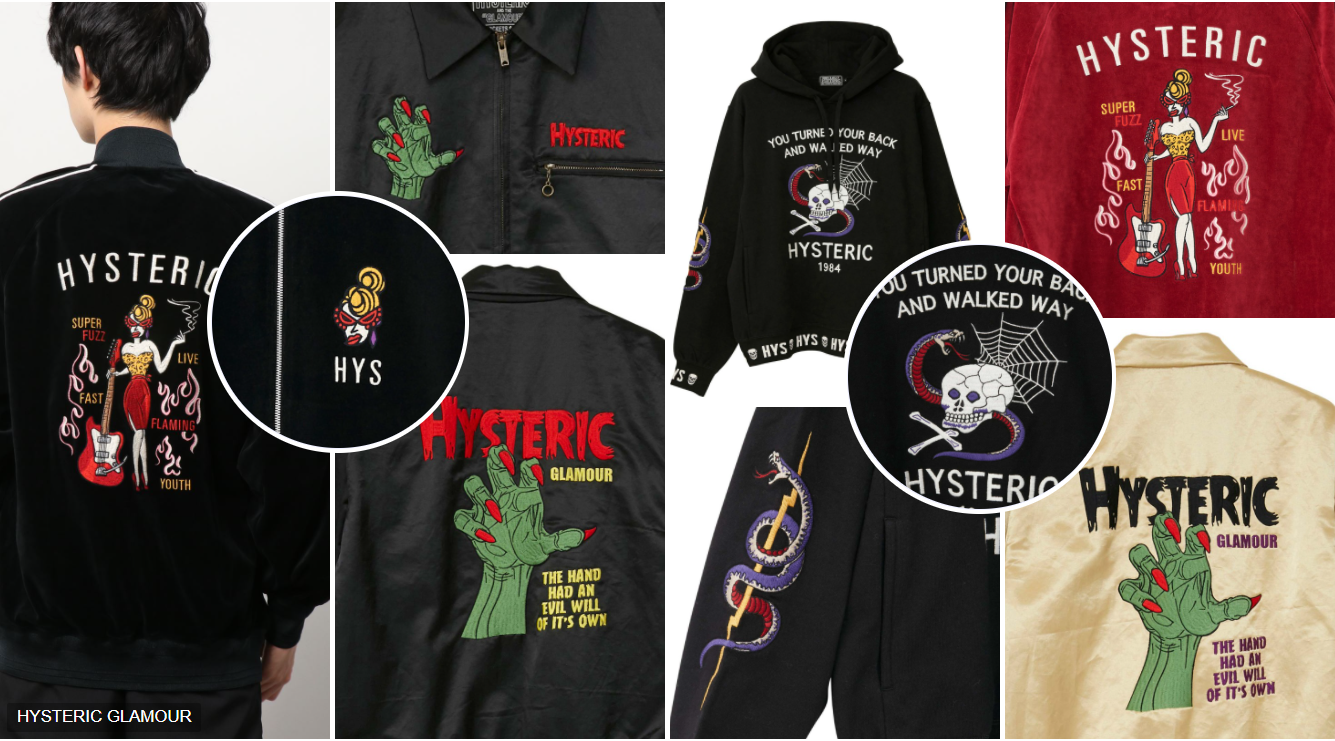 For a full report, pls visit https://www.popfashioninfo.com/details/report/t_report-id_12153-col_34/