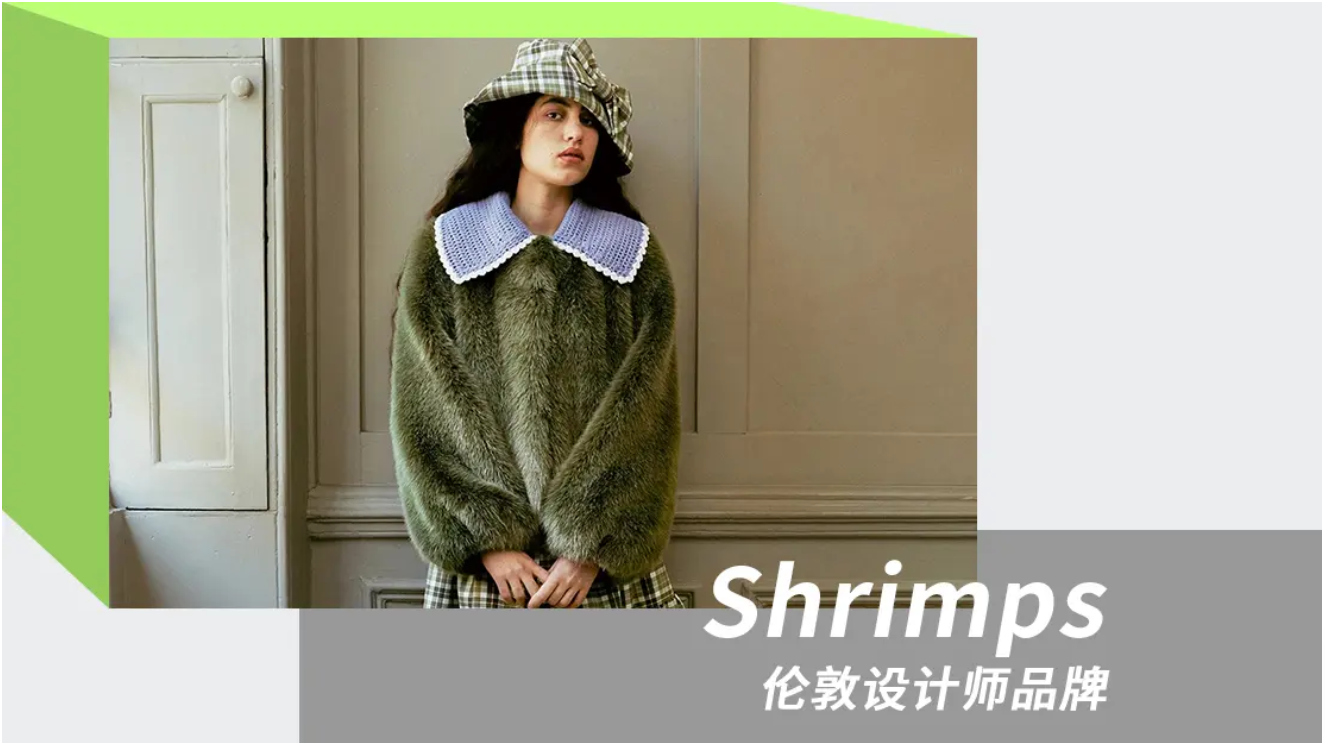 Founded by the designer Hannah Weiland, Shrimps is named after the designer's nickname in her childhood. Hannah Weiland is good at using artificial leather and fur to create playful clothes. A/W 21/22 collection continued the ecological faux fur and used crocheted babydoll collars to create a younger and lovely temperament. 3D crocheting is decorated on the buttons of knits and trench coat. Classic checks and lapels fully exude an artistic and retro touch.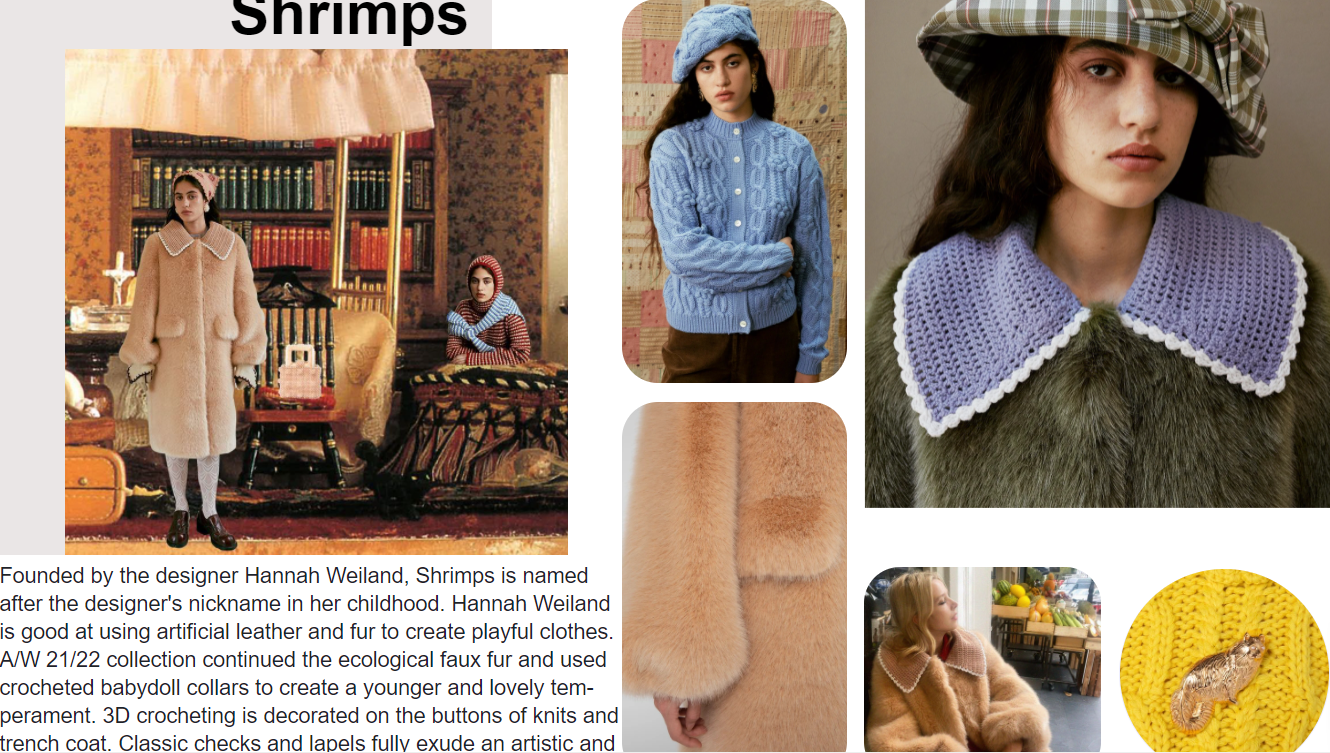 Crocheted Knitwear
The knitwear of Shrimps is popular on social medias. Crocheted florals are combined with cable textures to enrich the visual effect and strengthen the recognition.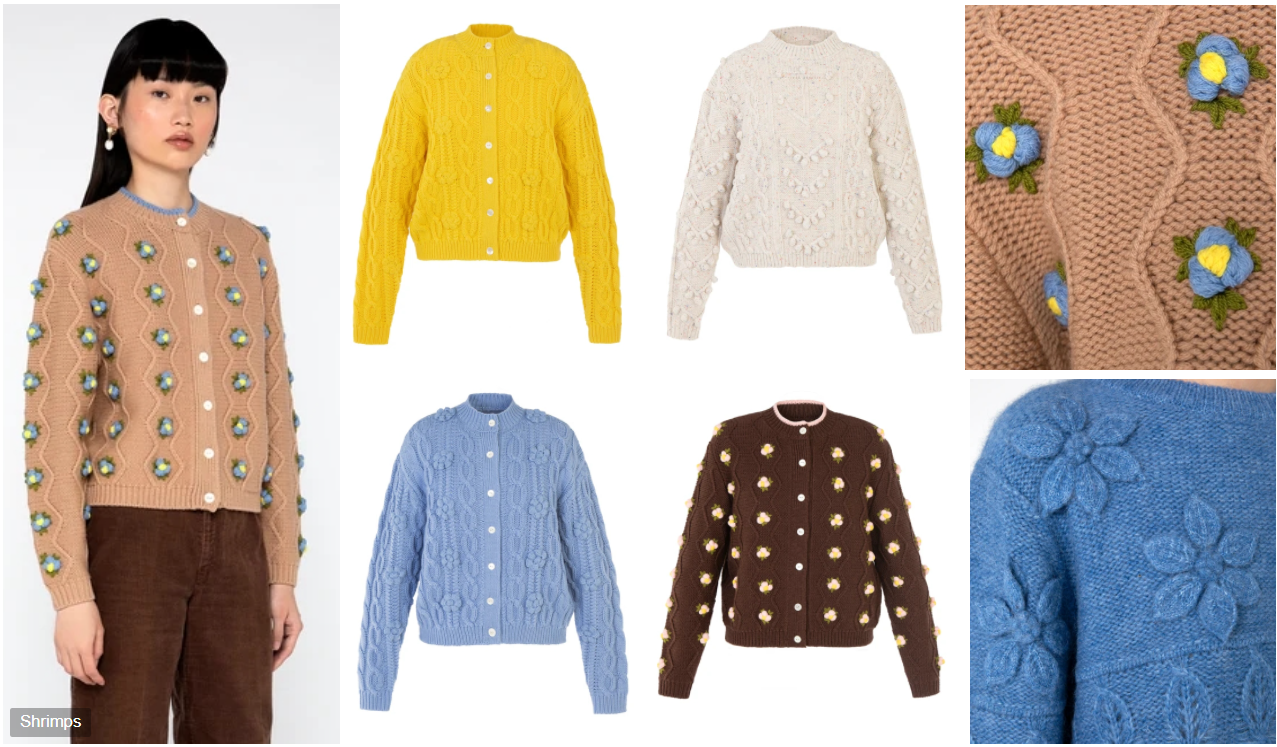 Eco Faux Fur
Ecological faux fur is the brand gene for Shrimps. Imitated plush handle and material see warmth; bud-shaped cuffs and crocheted contrasting squared collars inject sweetness into the luxury fur.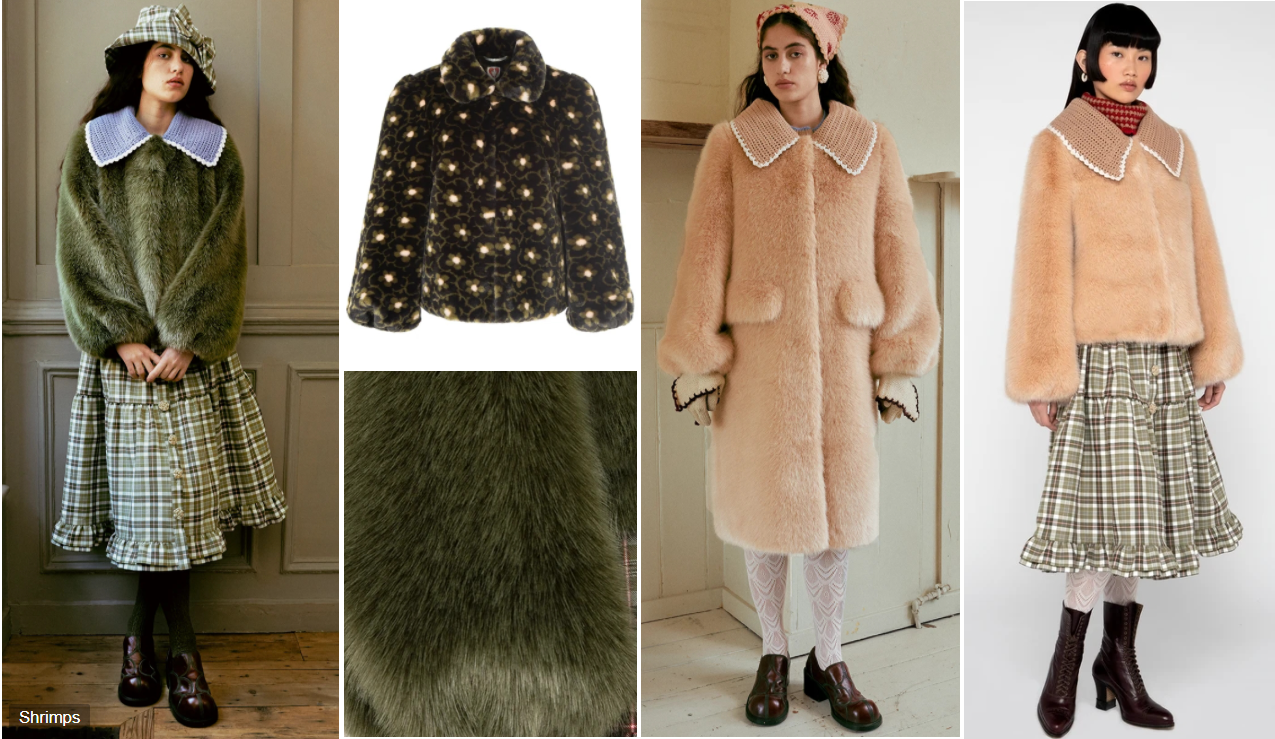 Crocheted Collar
Retro square collars are appeared on knits, fur, and shirts. Crocheting better interprets the aged retro temperament. The contrasting edges of collars are joined by grayish purple, brown, and foggy blue to complete artistic looks.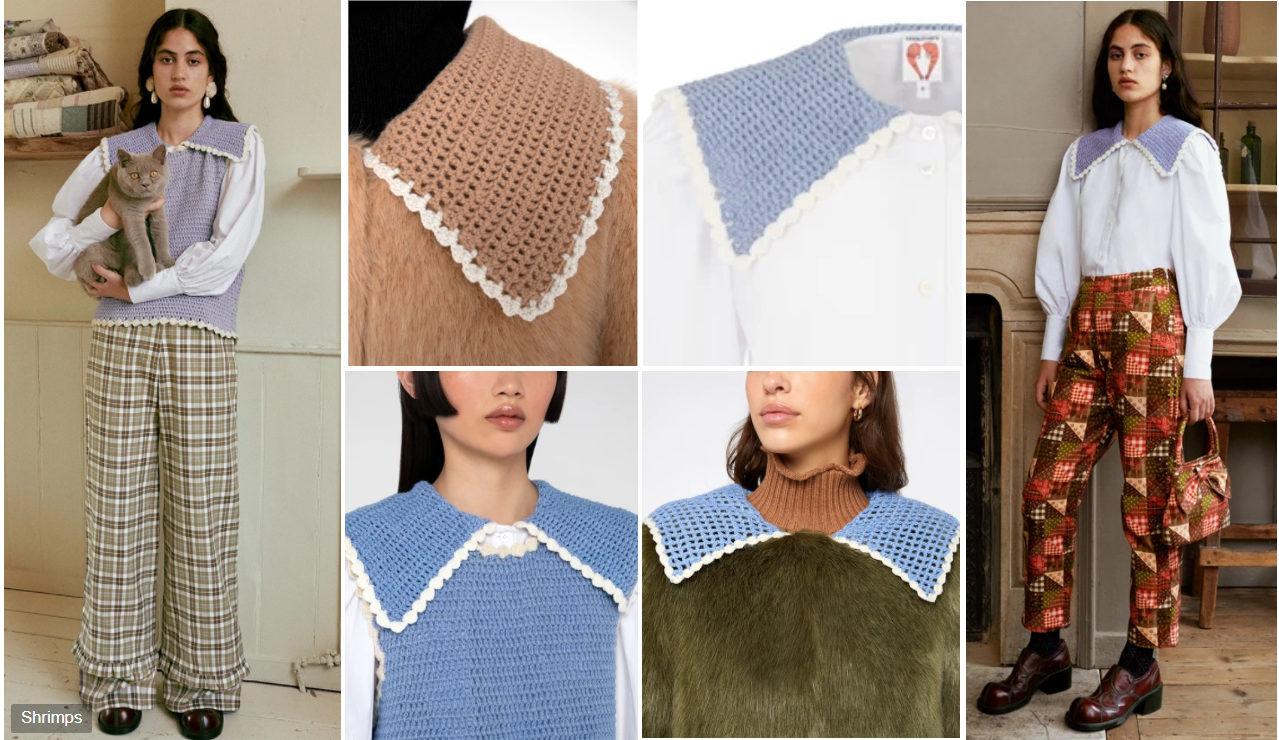 For a full report, pls visit https://www.popfashioninfo.com/details/report/t_report-id_12177-col_34/