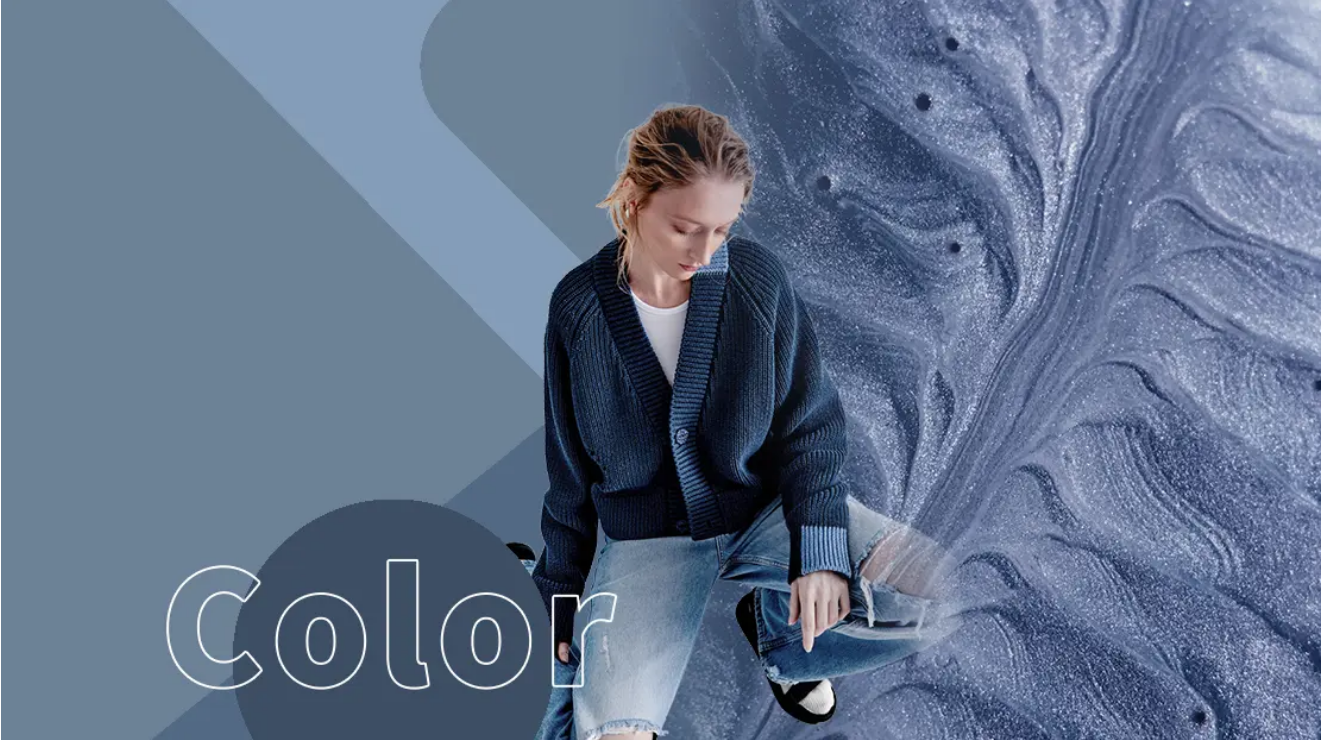 Having been long in the palette, the darker shade of blue is more important in this new season. The Outer Space(PANTONE 19-4009 TPG) with gloss and textures is rather inclusive.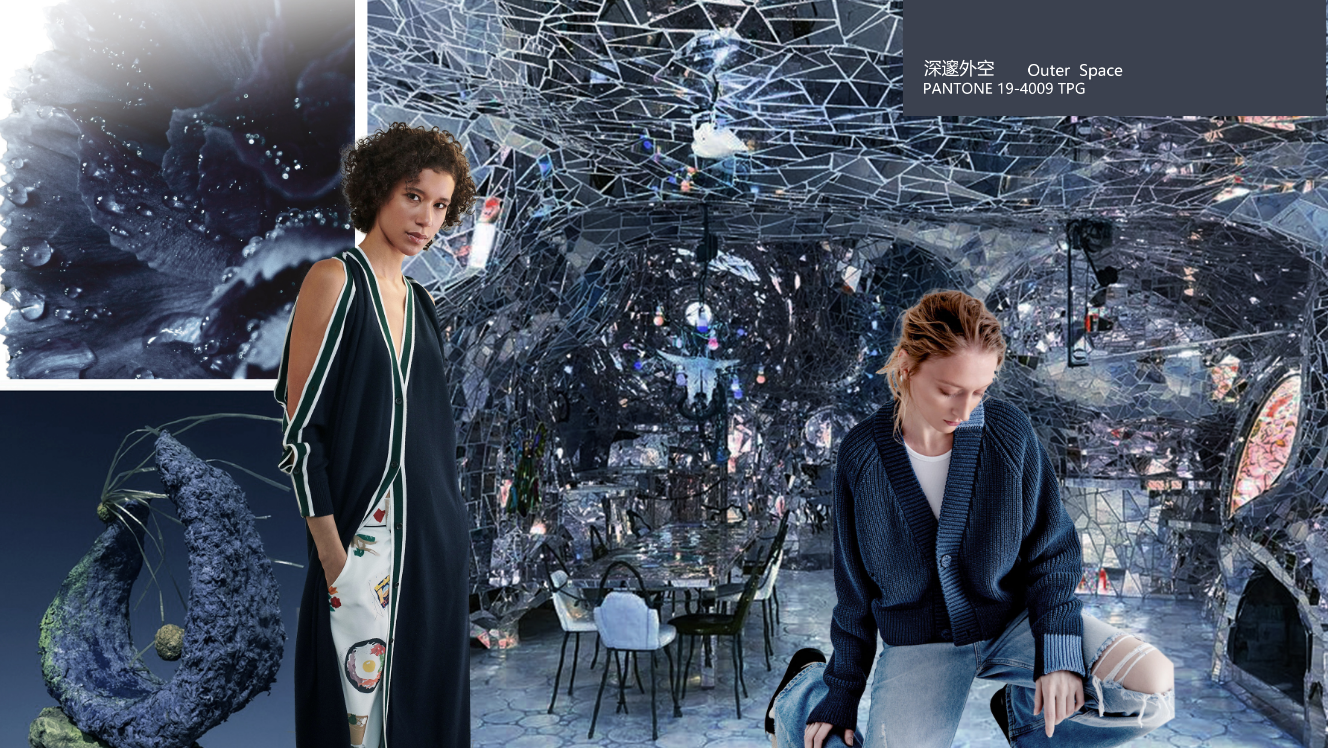 The deep and calm hue of Outer Space steadies the atmosphere in the runway, expressing the independence of modern women and creating a strong-minded character.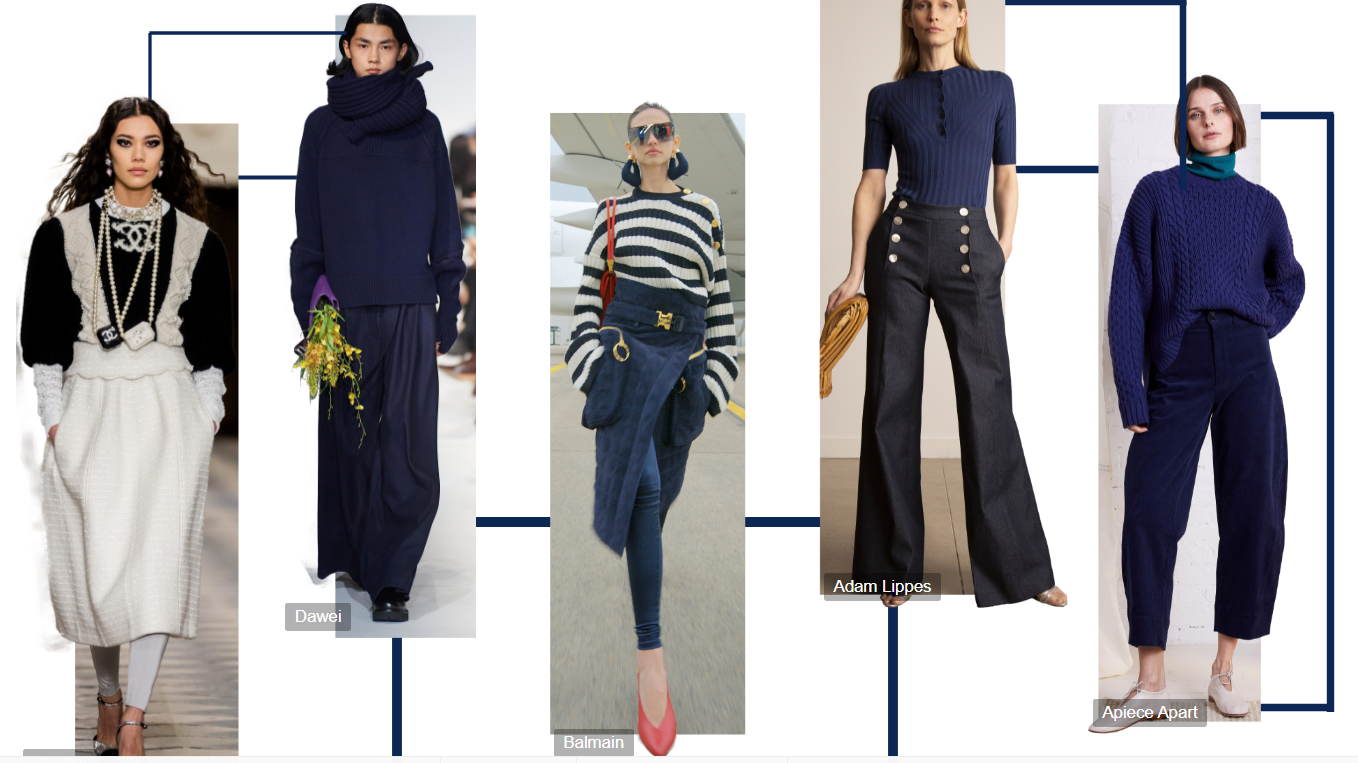 Dark Cheddar ignites the dullness of Outer Space. The positive and saturated brights are in line with the passionate emotion in this new season. The friendly touch brought by High Risk Red drives this palette forward to be more practical.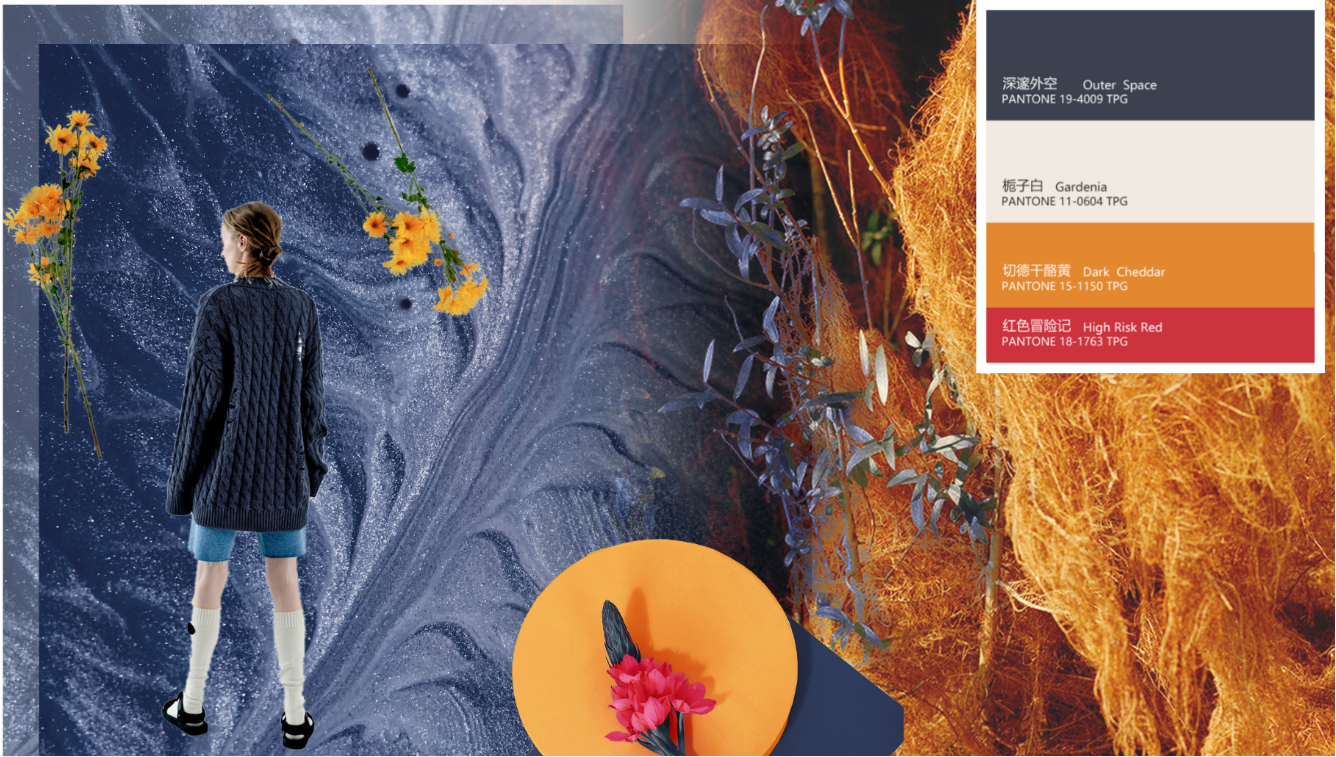 The calm and deep atmosphere of Outer Space is balanced by High Risk Red and Dark Cheddar to be more accessible. As a transitional color, Gardenia mixes these colors from two ends to complete a harmonious palette. Pay attention to the color contrasts in details to reveal the dynamic character of independent women.
For a full report, pls visit https://www.popfashioninfo.com/details/report/t_report-id_12064-col_125/