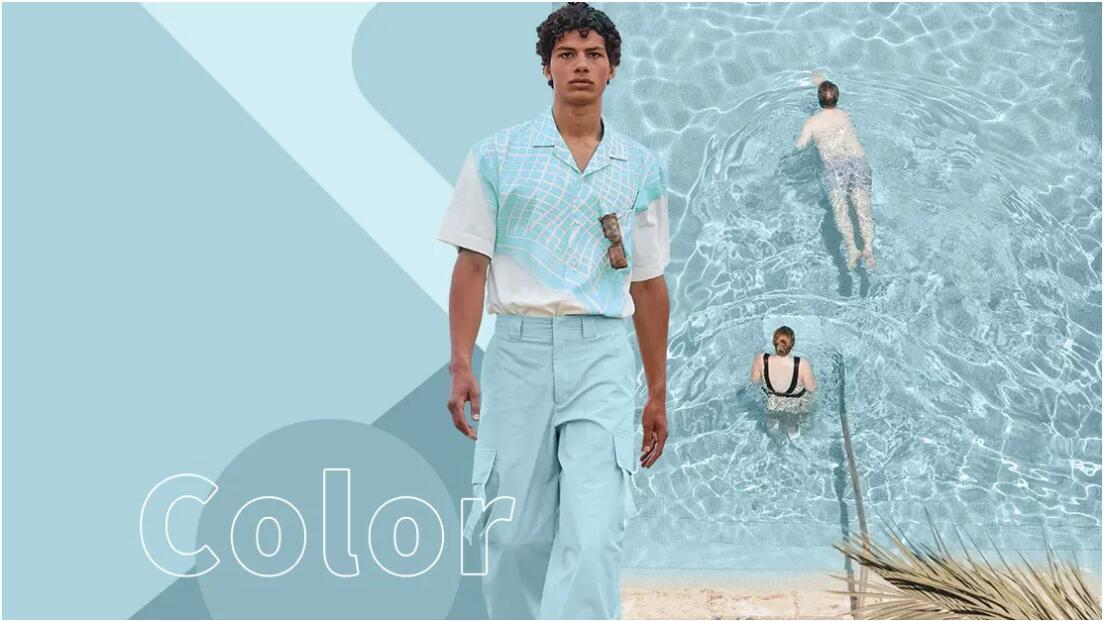 Isolated island is fused with the natural filter of boundless coastline. Fresh and healing Blue Glow provides infinite imagination for the spirit. These clear and rippled patterns present the natural tonality of this color. Being used as complementary color on core items, Blue Glow conveys the refreshing feel of Island. While the application on prints and ornaments makes the whole look breathable through color conflict.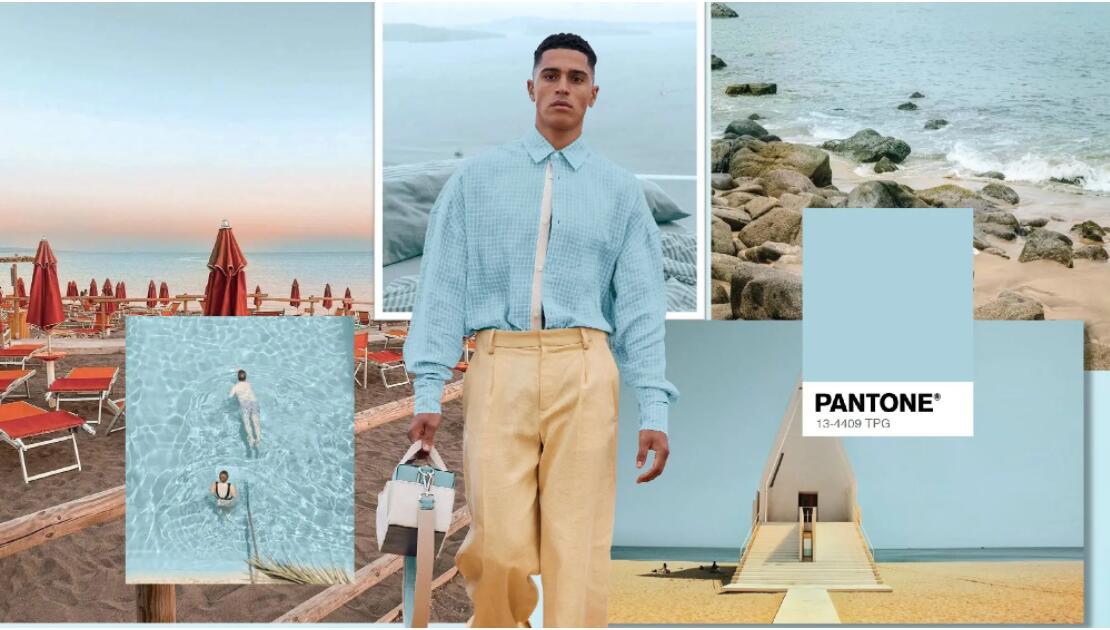 Blue Glow is used widely on S/S 2022 products. Gentle vacation style and faded color are integrated with natural materials to convey the primitive power. The application on lightweight suit and cotton-linen fabric is younger and natural. Rippled pattern and checked print exude the natural daily style and satisfy people's color pursuit of independent healing.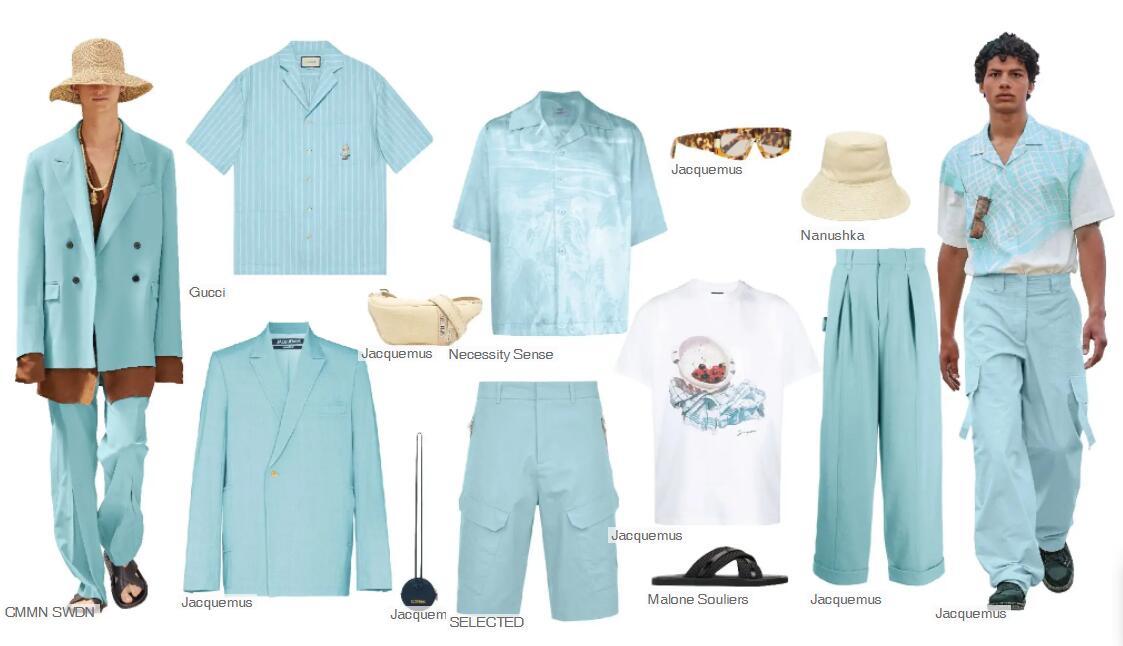 Tracing the natural footprint of time and sharing the comfortable island environment with local inhabitants, neutral Ivory Cream is paired with fresh Blue Glow and low-key Gray Mist to compose the natural neutral palette. Leaf silhouette and checks are printed on yarn-dyed sweater to create the comfortable and natural sense.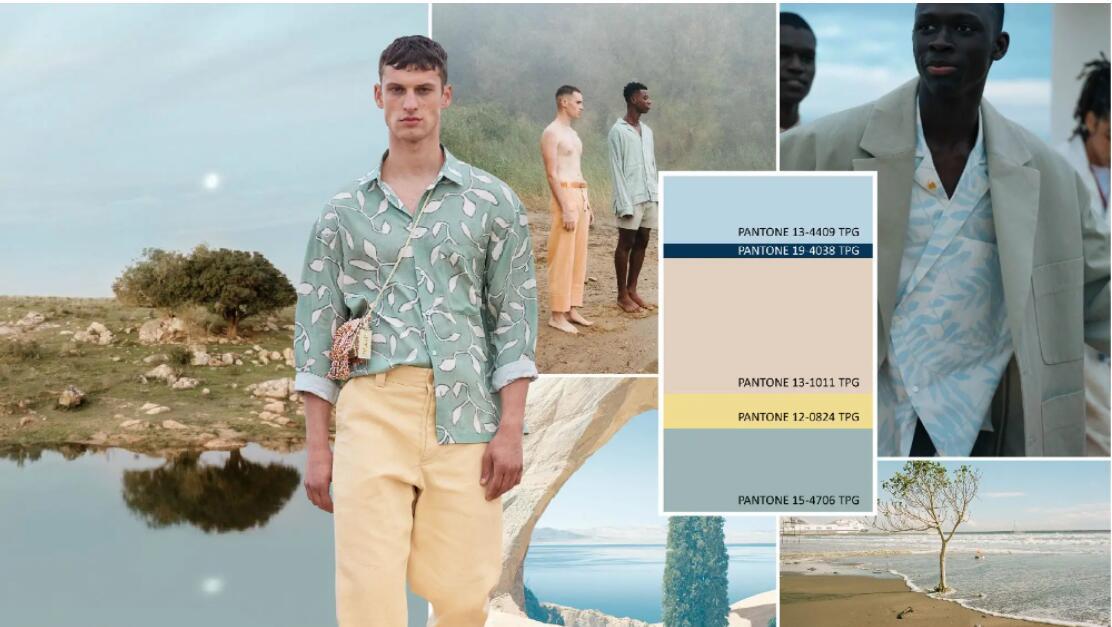 Pastoral island is the core spirit of this collocation. Knitted T-shirt and light cargo shorts are paired the most. Natural patterns and leaf silhouettes are presented in positioning printing and all-over printing. The combination with sustainable cotton-linen fabric is natural and pastoral.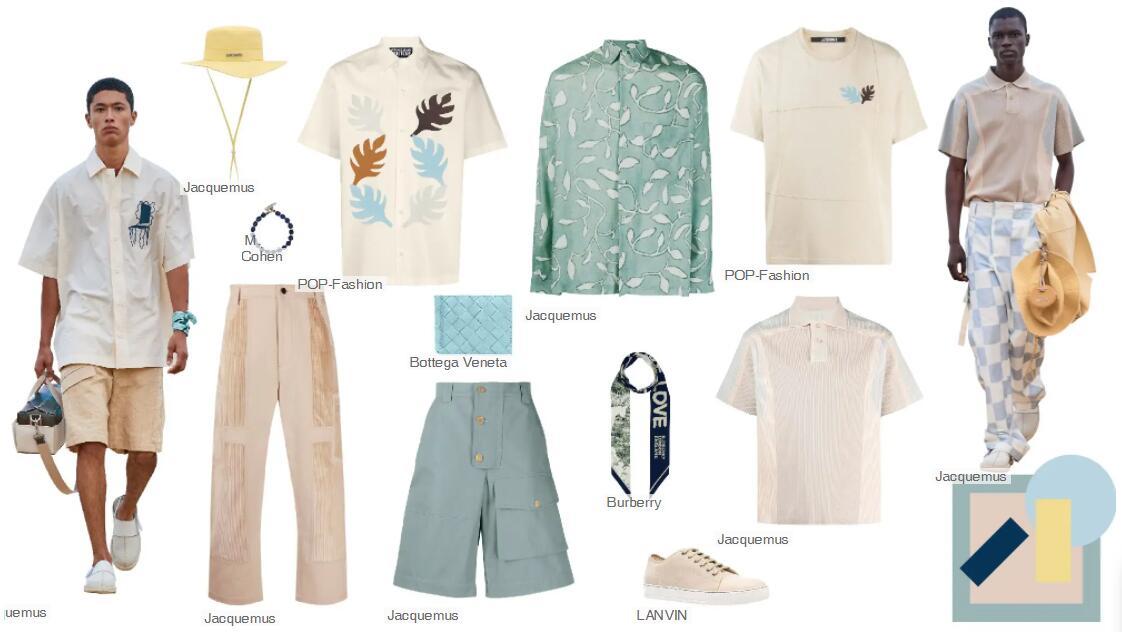 For a full report, pls visit https://www.popfashioninfo.com/details/report/t_report-id_10811-col_125/