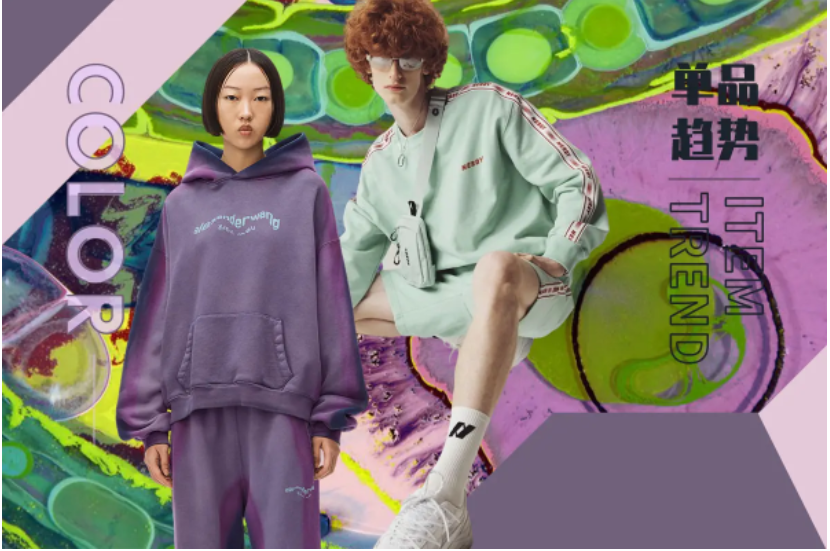 With the outstanding performance of unisex fashion on runway shows, more and more young consumers have entered into the relative markets. As the best choice to break the boundaries between menswear and womenswear, sweatshirt is developed to be more inclusive by colorways. POP Fashion refines the most representative unisex fashion brands and trendy elements to figure out three important color groups and nine noteworthy hues.
The low saturation of soft pastels brings lightness to A/W sweatshirts. Comfortable fabrics ensure the warm experience. Desaturated hues and cozy silhouettes develop trans-seasonal looks. Besides, the high inclusiveness of pastels can easily interpret the genderless fashion.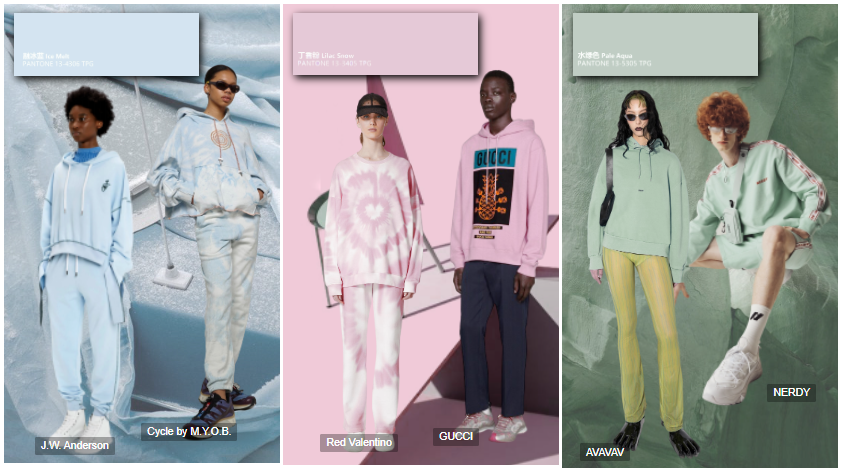 Desaturated Ice Melt is rather clear and cooling, which can reduce the visual heaviness of sweatshirts in Autumn/Winter. The combination with romantic flowers and geos creates a relaxing mood.
The soft hue of Lilac Snow awakens the wonderful part inside. This gray-infused pink is highly flexible and allows unisex sweatshirts to present a yuppie style. Color blocking, taping, embroidery and drawstring provide more detailed highlights.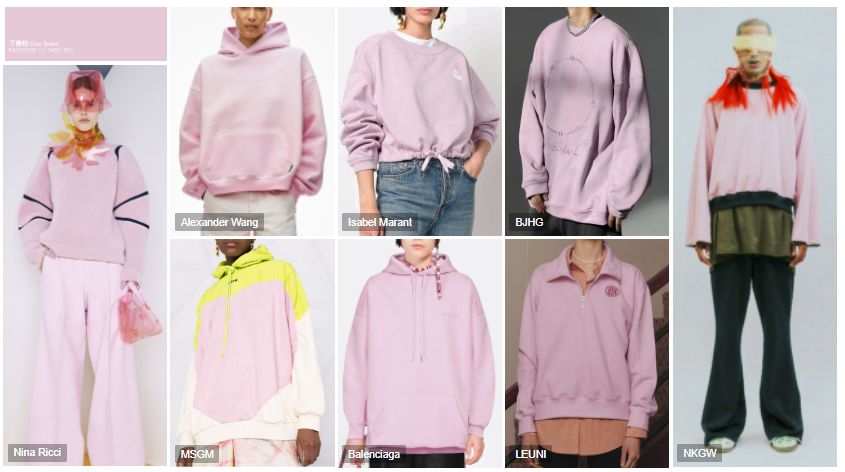 For a full report, pls visit https://www.popfashioninfo.com/details/report/t_report-id_13478-col_125/