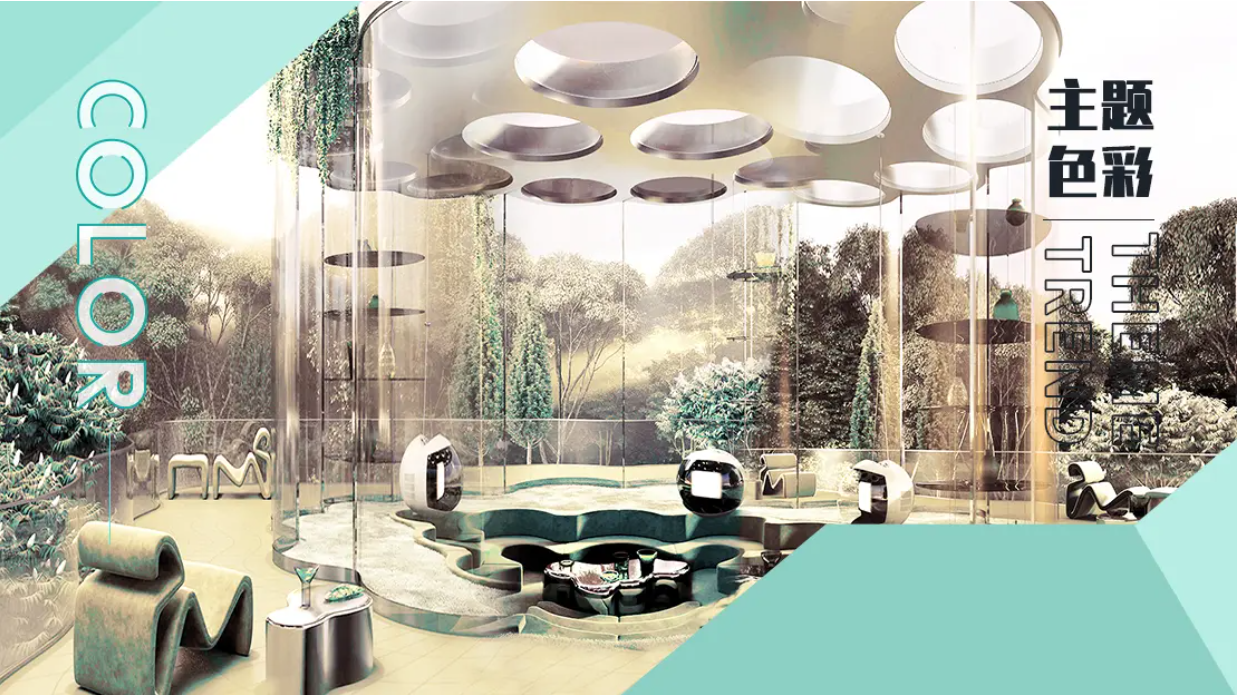 Urban Micro Function is a color story for the theme Animism. The lithe, relaxing, and free touch brought by Urban Micro Function satisfies the needs for broadening the horizon and enjoying the outdoor world. Inspired by the cities, the harmonious conflicts underline the relationships between colors, while light functional elements are added to provide what we are looking for in the distance. The mix-and-match of fabrics and ready-to-wear leads a brand new elegancy, and the accurate movements unveil the rationalism of urban architectures.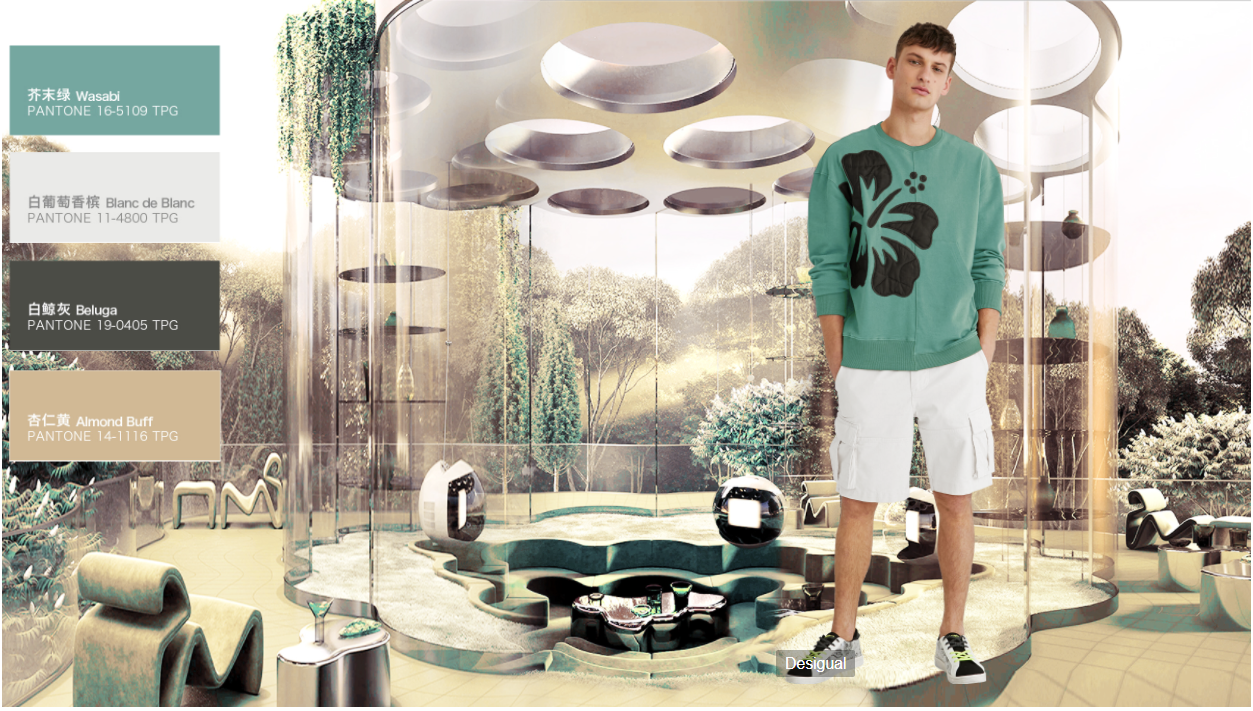 The color blocking of Wasabi expressed a delicate and creative silhouette on S/S 2022 menswear runway, presenting the simple and subtle design concept. Blanc de Blanc built architectural curves by heavy-gauged cable textures to reveal the urban rationalism. Stitches and linear patterns created a smart atmosphere for Beluga. Almond Buff combined minimalist lines with geos to present young urban men's pursuit of a free and relaxing life experience.
The color blocking of the lively, natural Almond Buff shows dynamic and tensive layers. Simple curves inject an active touch into the business knitwear. The combination of lines and blocks pursues the free and relaxing life experience, and also brings the mindset of urban rationalism.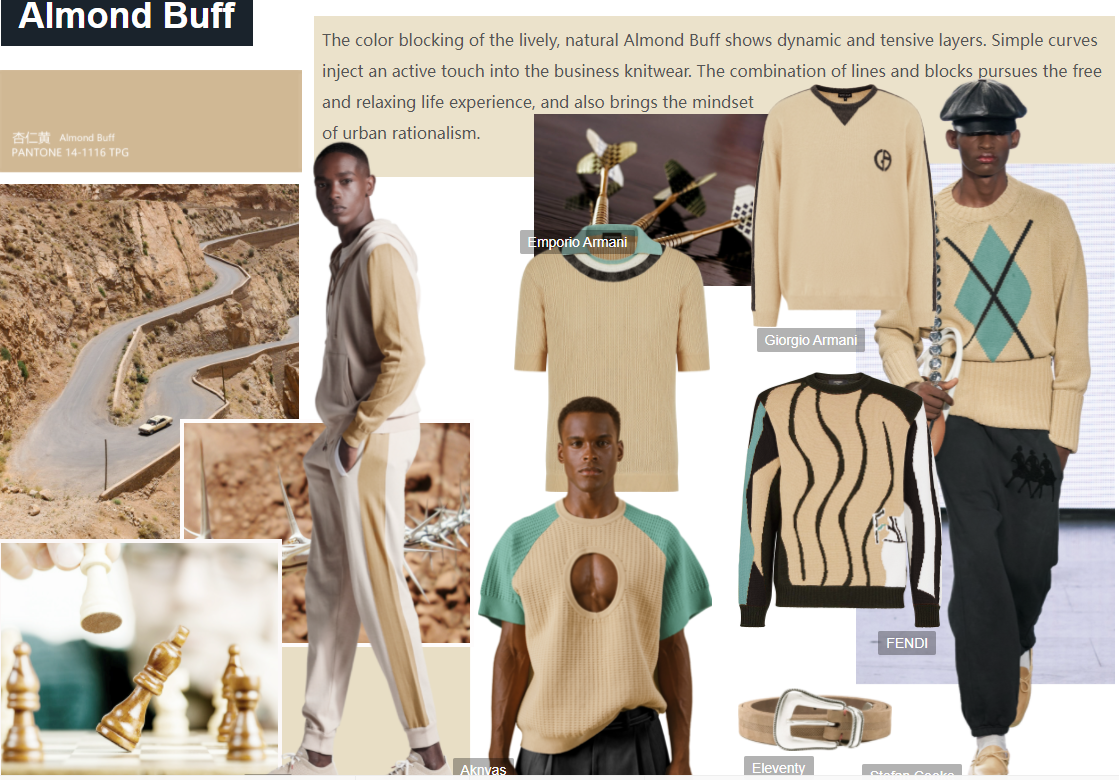 For a full report, pls visit https://www.popfashioninfo.com/details/report/t_report-id_12455-col_125/