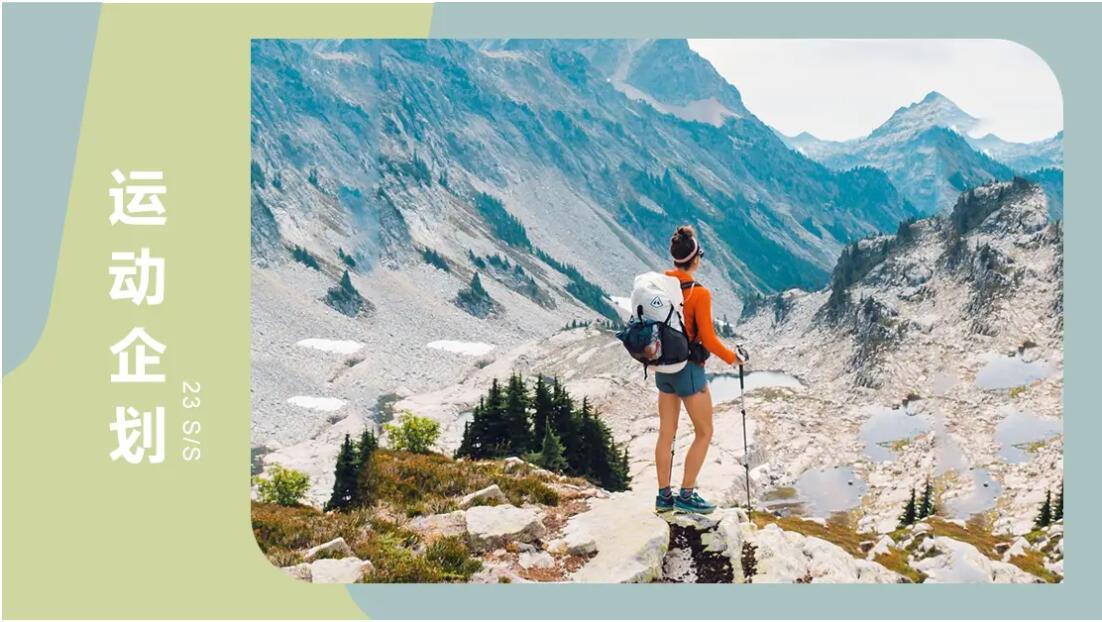 Every one has his own way of exploration to the distant place, and some people love walking on foot. A depressive yet lively journey to the Gobi desert and oasis starts an amazing and primitive exploration of north-western culture. Modern naturalists try to surpass themselves and release instinct to the wild to adhere to the adventurous spirit.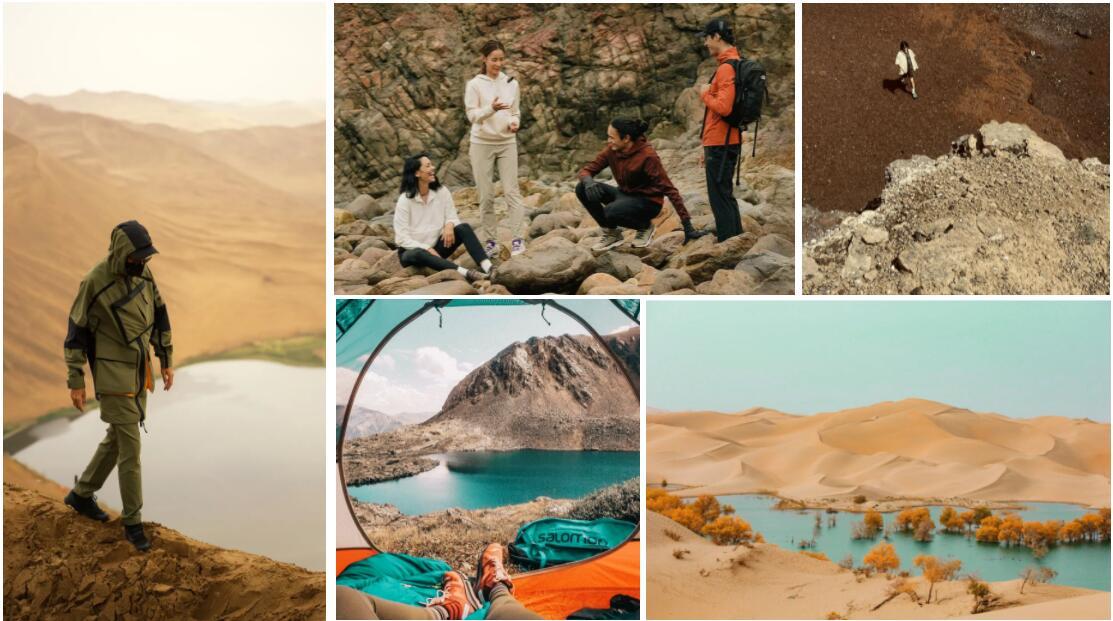 Passing by the sulphur pool and weird forest to the emerald lake, travelers run away from the noisy and depressive cities and enjoy the most primitive landform. This palette inspired by the natural scenery in the North-West brings healing colors to present consumers' desire for outdoor activities, travelling and adventure. Mineral clay color and dark green echo the adventurous attitude. Coast green and bronze green convey the belief to awakening the vitality and starting a new journey. This fresh and clean palette is suitable for both menswear
and womenswear.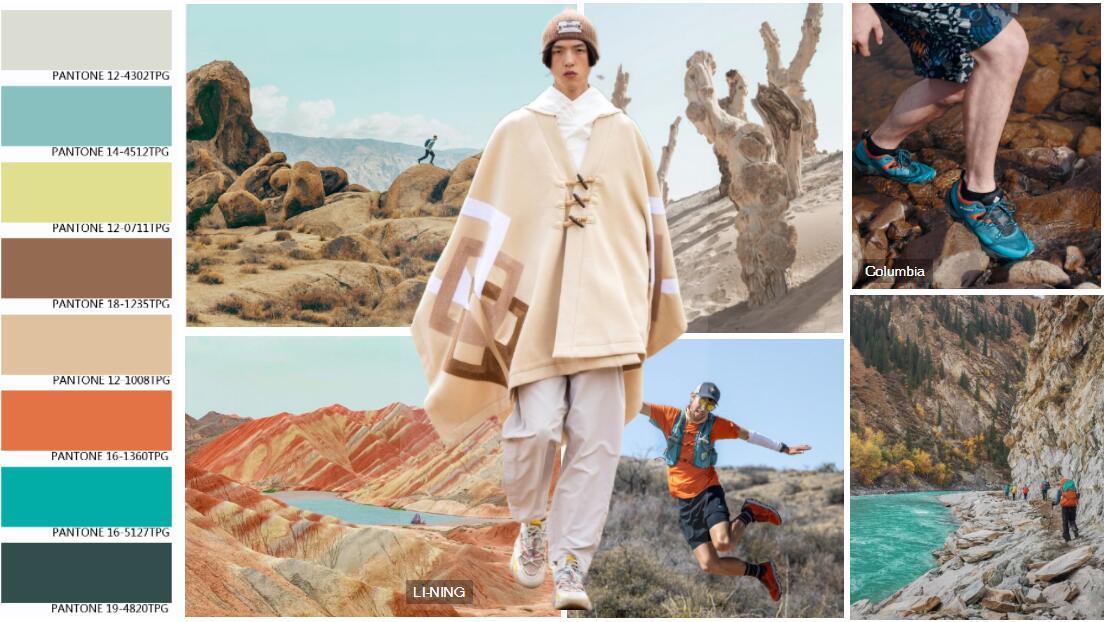 Inspired by the sulphur pool in the North-West, active sulphur color and dried bronze are matched with clean coast green to complete this amazing palette. Main coast green and clean sulphur are also loved by consumers.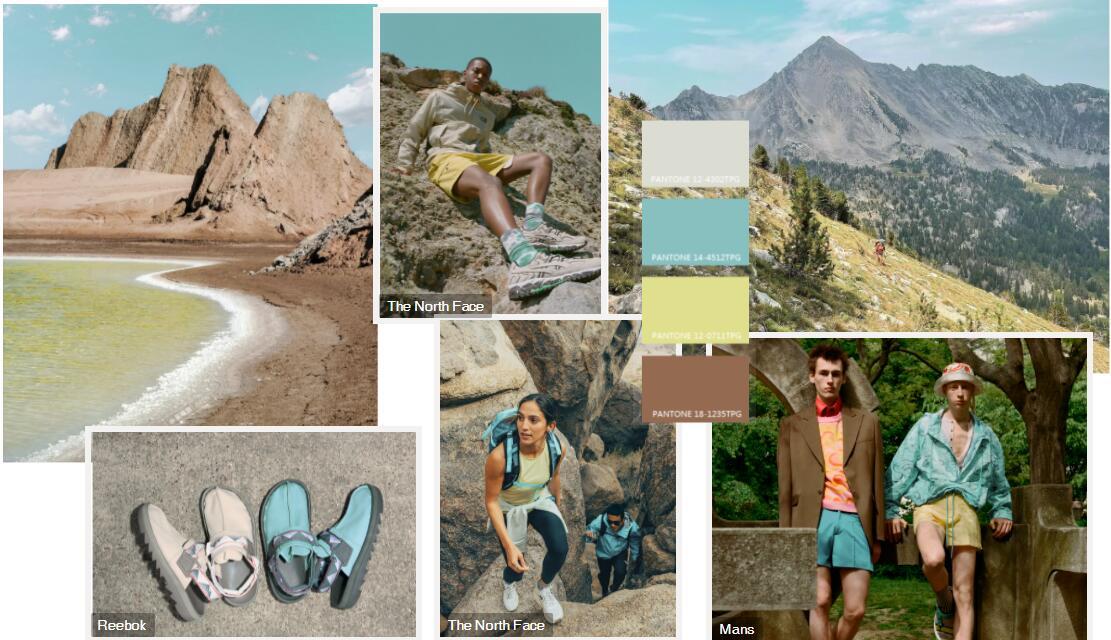 As an important color in S/S 2023, coast green can be used on outdoor jacket and undershirt. Camouflage is selected to be the major pattern to develop multi-function lightweight all-matching outerwear. Optical white is used as a gentle transitional color to present neat and refreshing looks.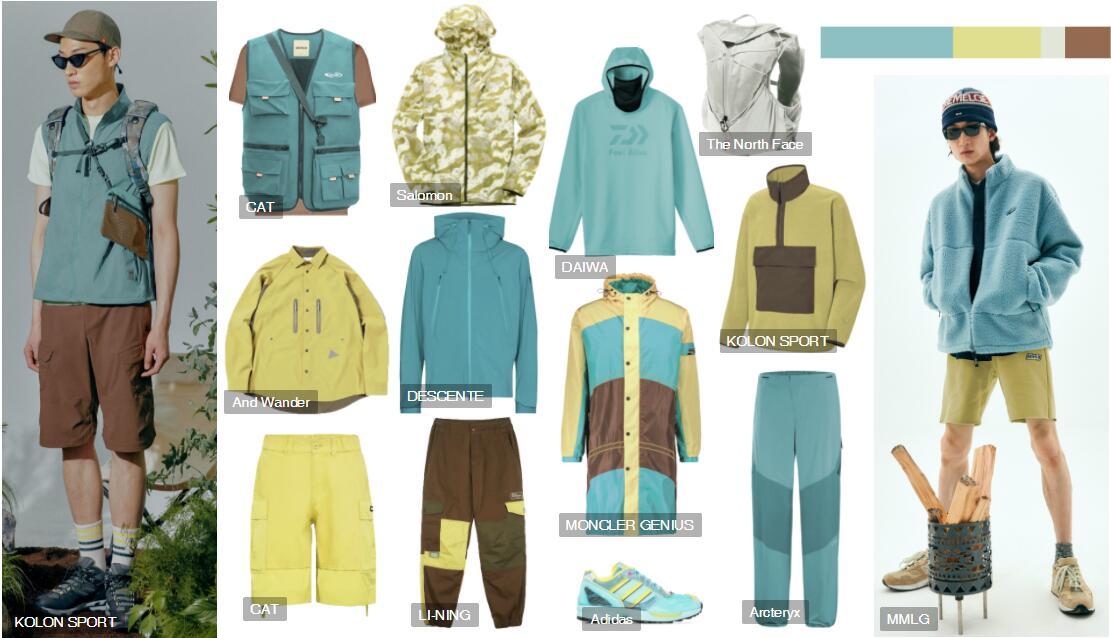 For a full report, pls visit https://www.popfashioninfo.com/details/report/t_report-id_11587-col_125/