Accumulated life experience cultivates the low-key lady style. So quality has been the key of lady style design. Designers prefer high-quality clothing with sense of design. They bring more stylish dressing experience for ladies through the changes of details. This report sorts out the key details of lady style designer brands. The design of items puts emphasis on shirt coats and suit coats, which are the necessary items for office ladies. The misconception splicing and the design of lapels increase the layers and creativity.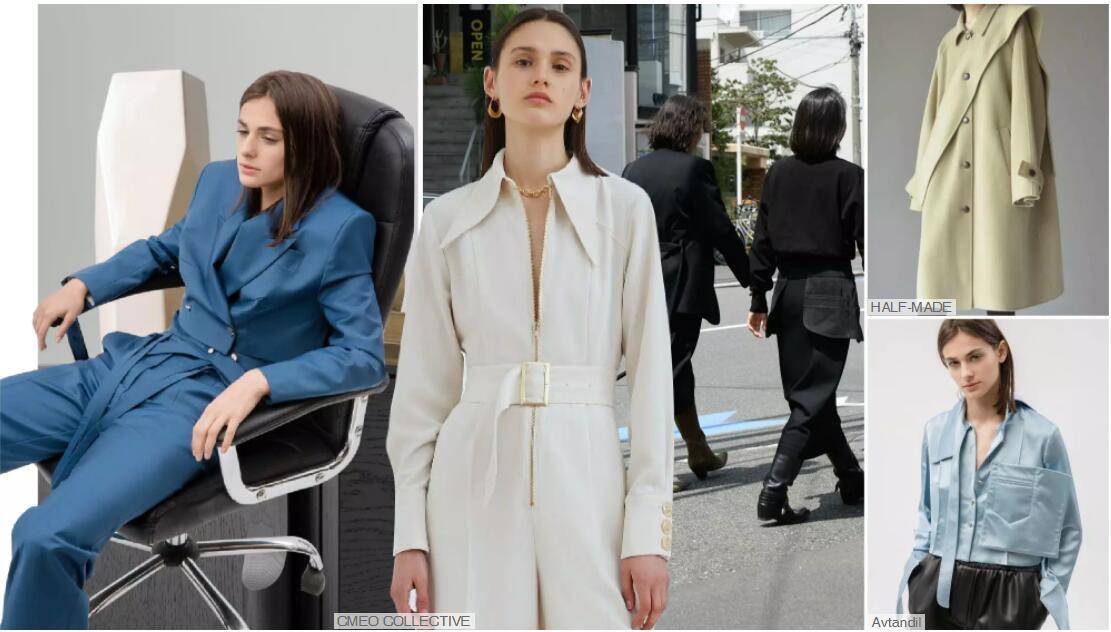 Denim shirt jackets are popular among lady style designers. Traditional straight shirt jackets are more masculine. But through tailoring and waisted belt's adjustment, the clothes is much more feminine and become the necessary item of office clothing collocation.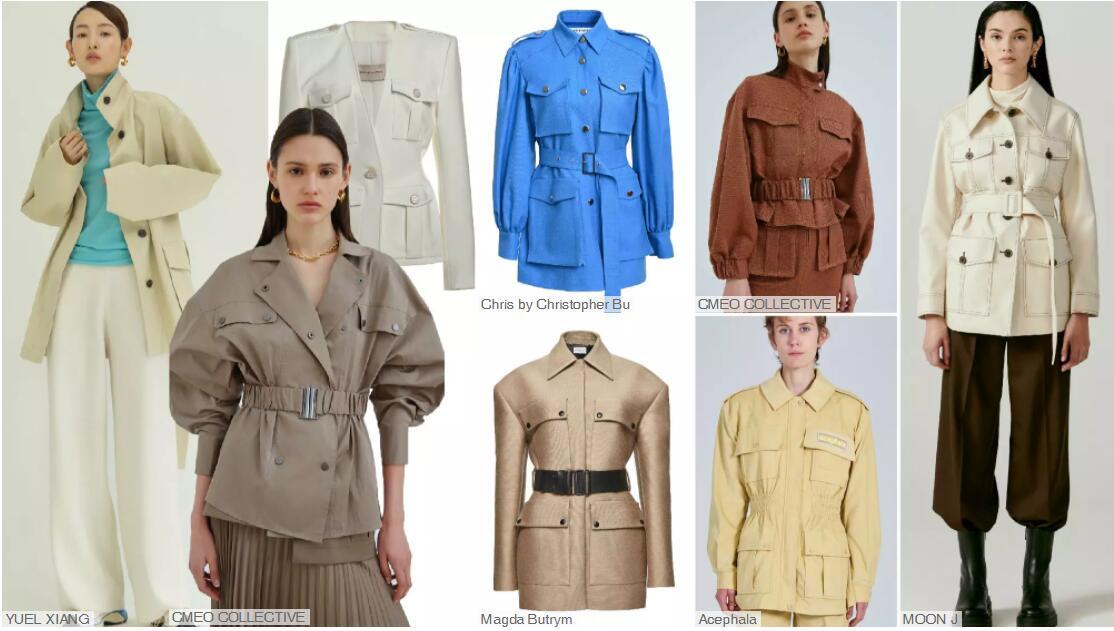 Suits are essential among office clothing items. Designers apply double-collar to increase layers of the style. The contrast colors used on overlapped collars highlight the design details. Whats more, the collars, with one side tight fit and the other loose, are extended to the closure in order to accentuate the body shape as well as creativity.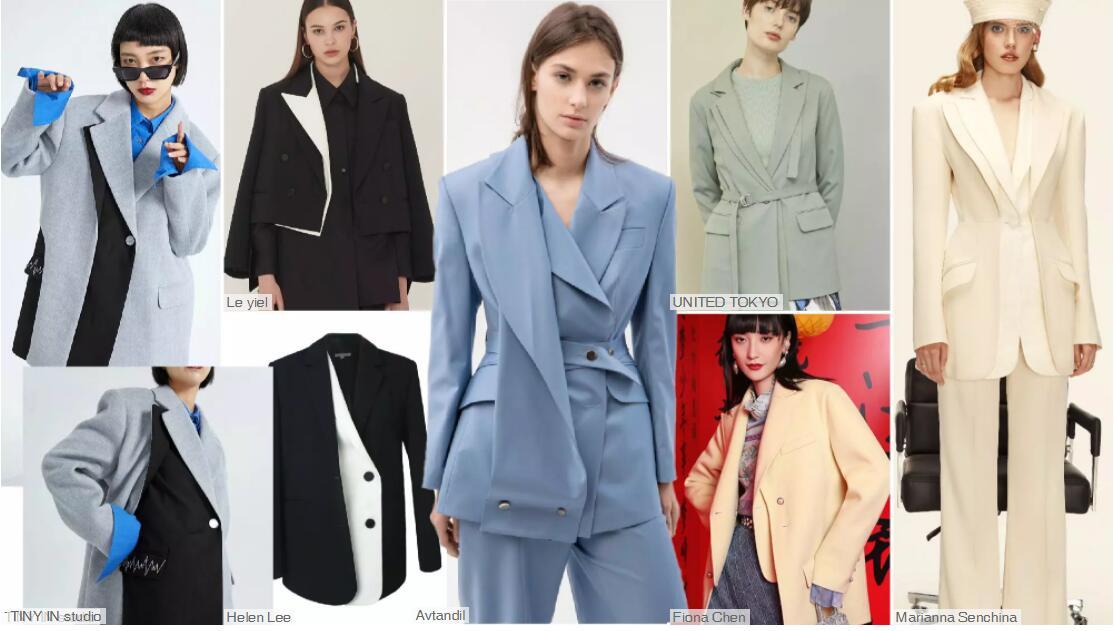 The box short-cut overcoats make the upper body a rectangle. This waist-length coat better improves the body proportion. No matter collocated with skirt or pants can show good body shape. The property it brings is clear and neat.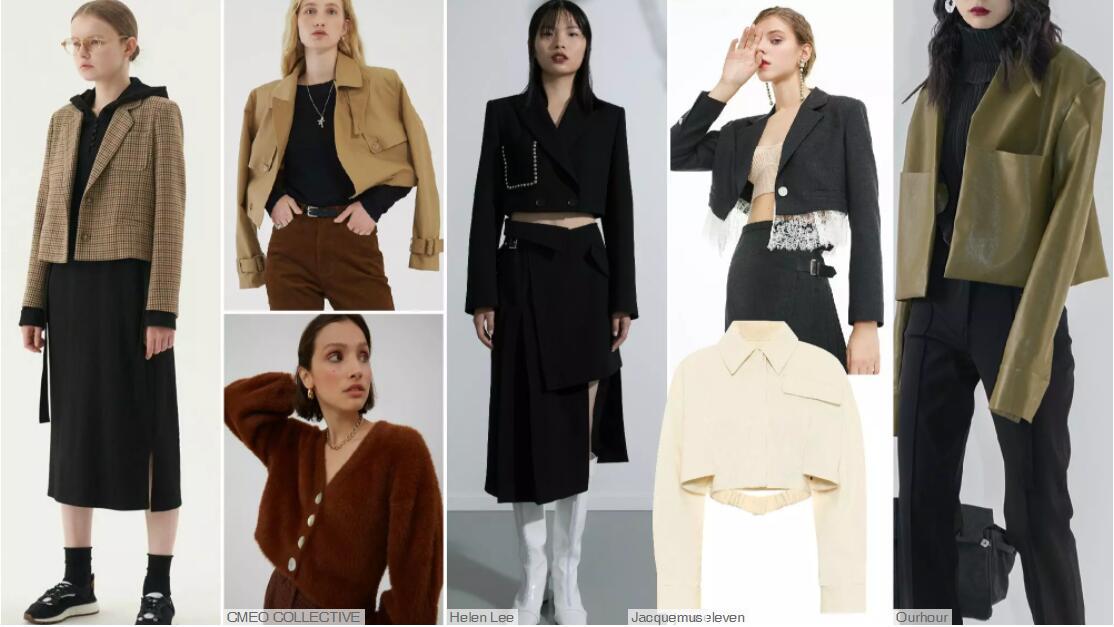 For a full report, pls visit https://www.popfashioninfo.com/details/report/t_report-id_9477-col_34/