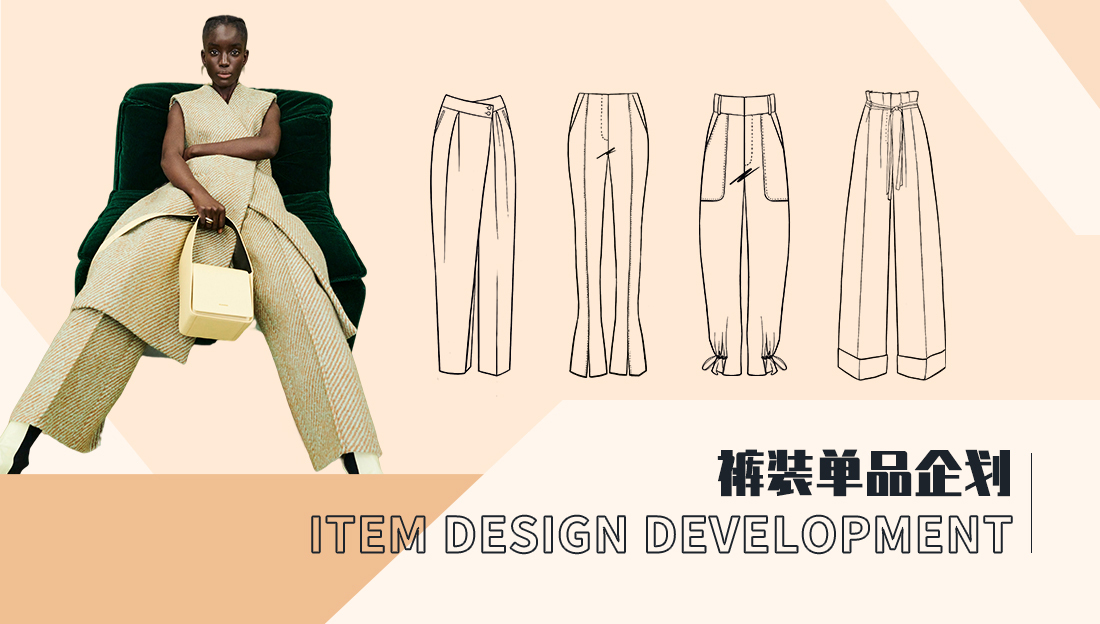 Color Scheme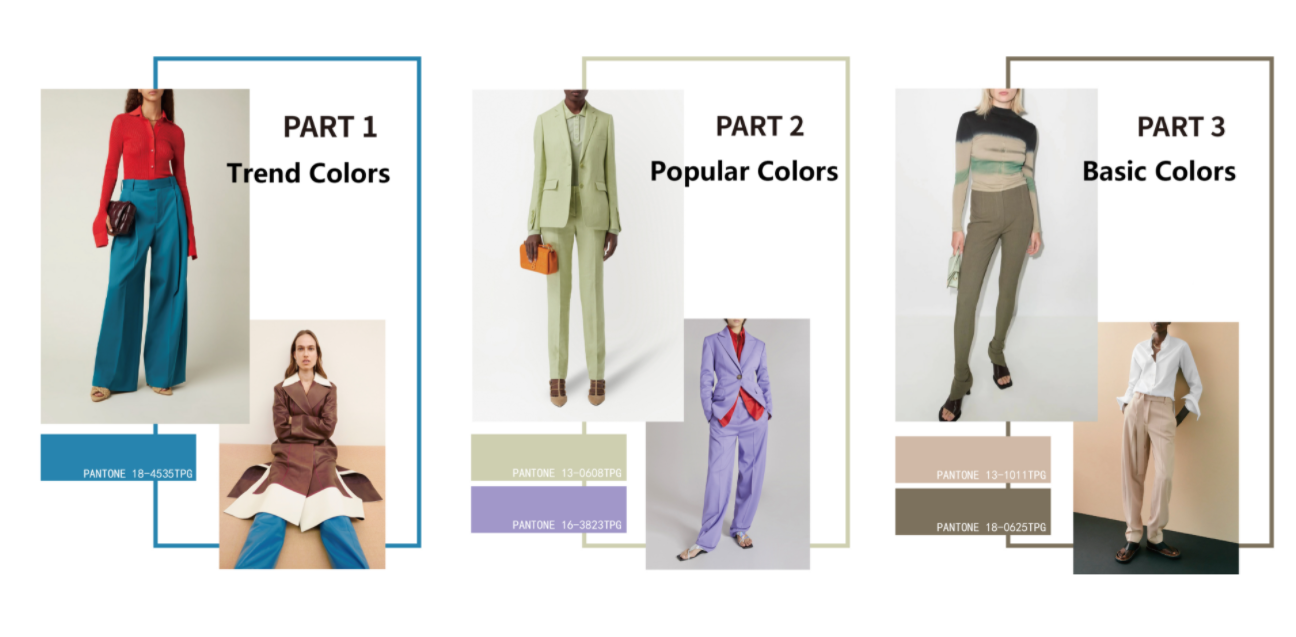 Wide-legged Pants(Part One)
Wide-legged pants can be the highlights for both going-out dressing and daily commuting. Opt crisp materials to build the sense of silhouette and try draped fabrics for a casual and relaxed touch. Floor-length pants lengthen the general body proportion. The pairing with high heels or flat shoes presents great volume.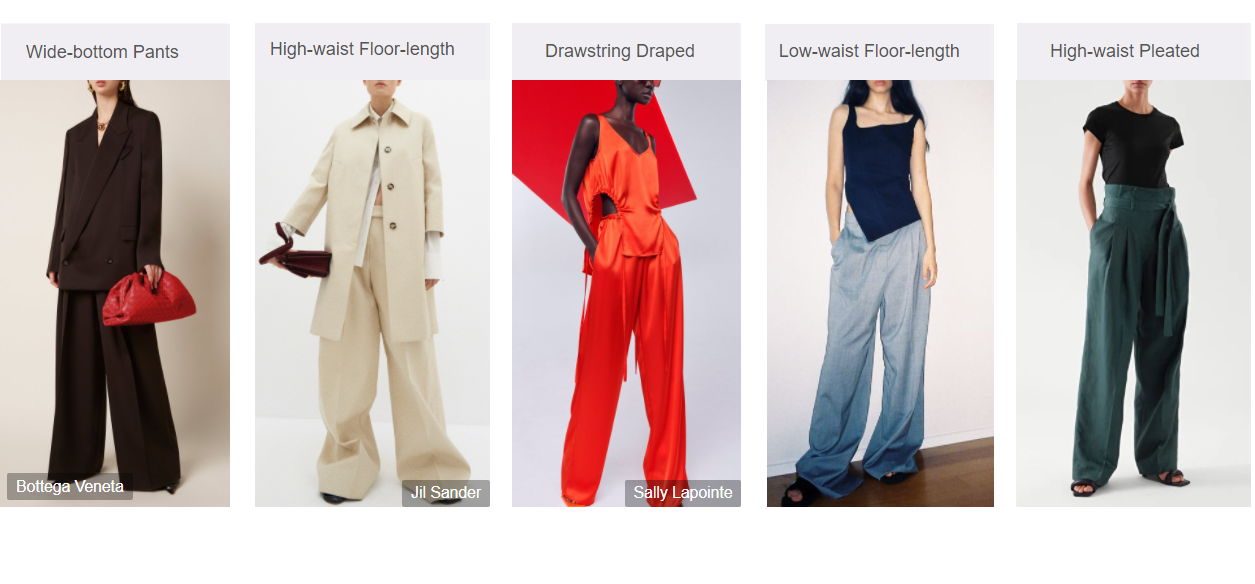 Wide-legged Pants(Part Two)
High-waist design and low-waist design are both popular in the current market. Super loose pants and cuffed leg openings are paired with comfy clogs or Chelsea boots to attract avant-garde consumers. Front pleats and high-waist short pants are more acceptable.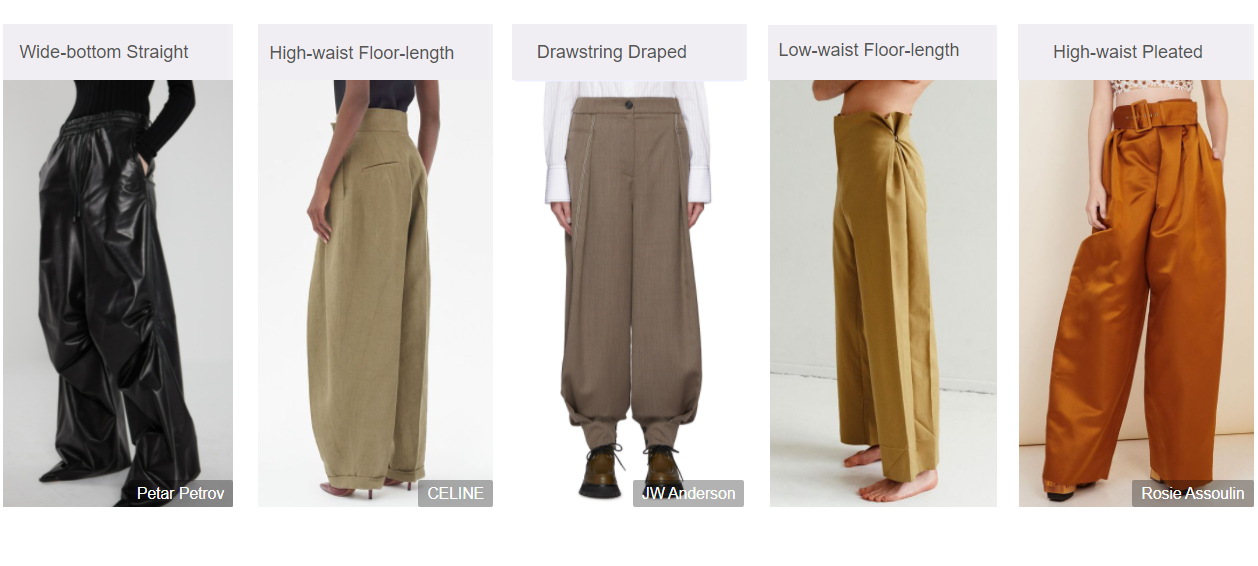 70's styles have been evolved to be the mainstream. Retro styles are brought to the forefront by the social media. Comfy, versatile flares set off women's body lines and meet the needs of commuting. Stretchy materials are recommended. The improvement of classics forms a new retro trend. The slit on leg openings is still the key point. Voluminous legs are paired with premium fabrics to attract high-end womenswear market.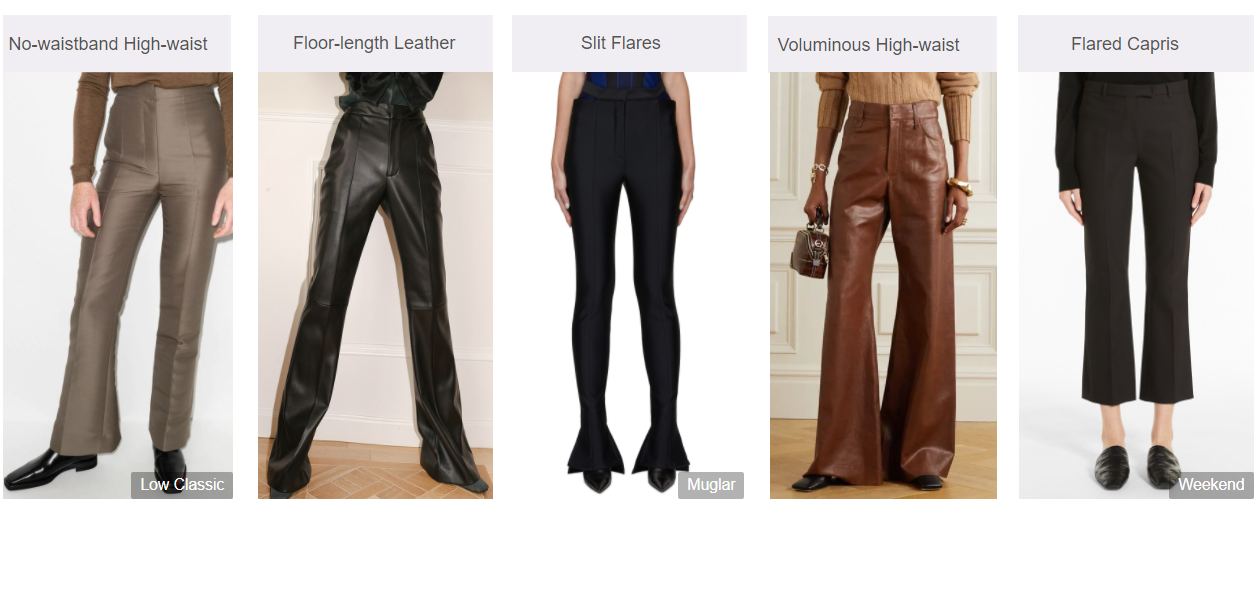 For a full report, pls visit https://www.popfashioninfo.com/details/report/t_report-id_12497-col_21/