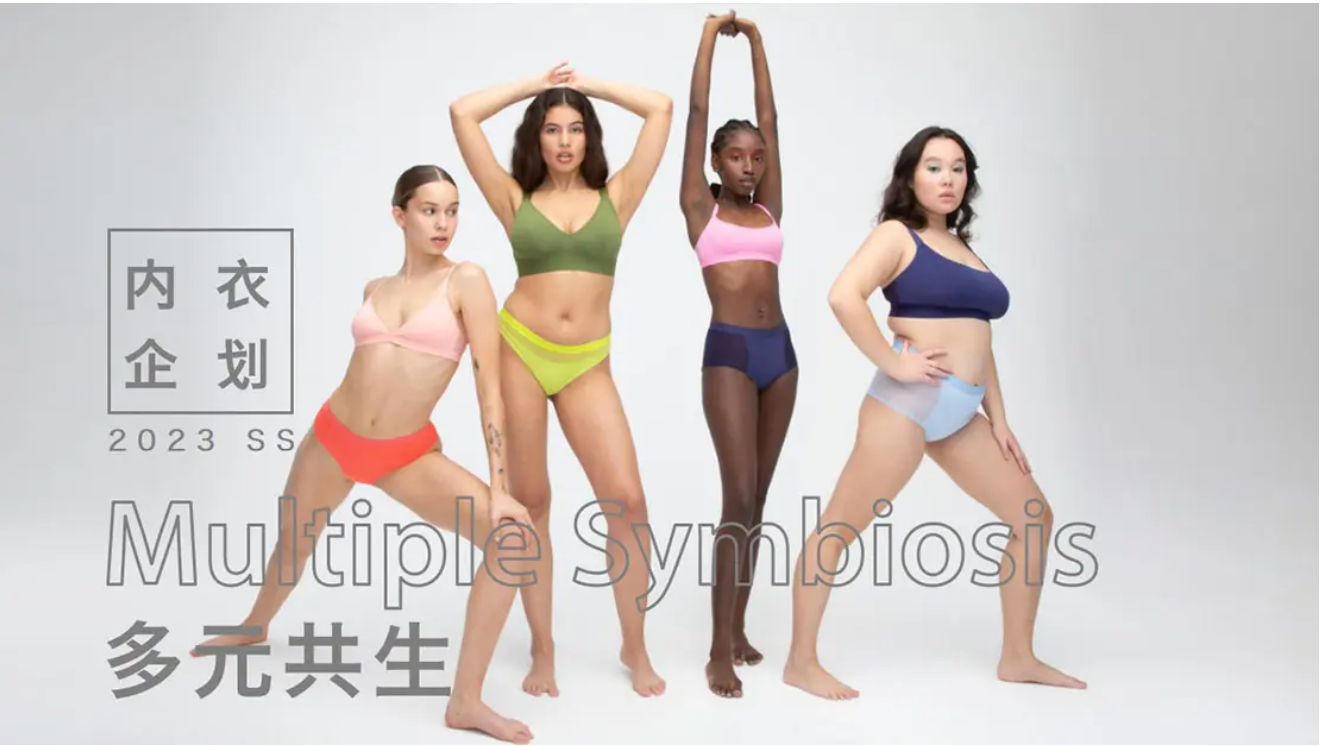 The growing consumption demand and diversified developing trends promote the constant upgrading of underwear market. Social and cultural movements, such as body confidence, diverse inclusiveness, sustainable development, and diversified aesthetics, have had a significant impact on the market. Comfy, skin-friendly designs take the place of sexual appeal; applicability replaces functionality; the restrictions of body have also been changed to shape the body. In the future, underwear will no longer emphasize wearers' sexy body curves blindly, but will pay more atten-tion to the diverse beauty of women's bodies.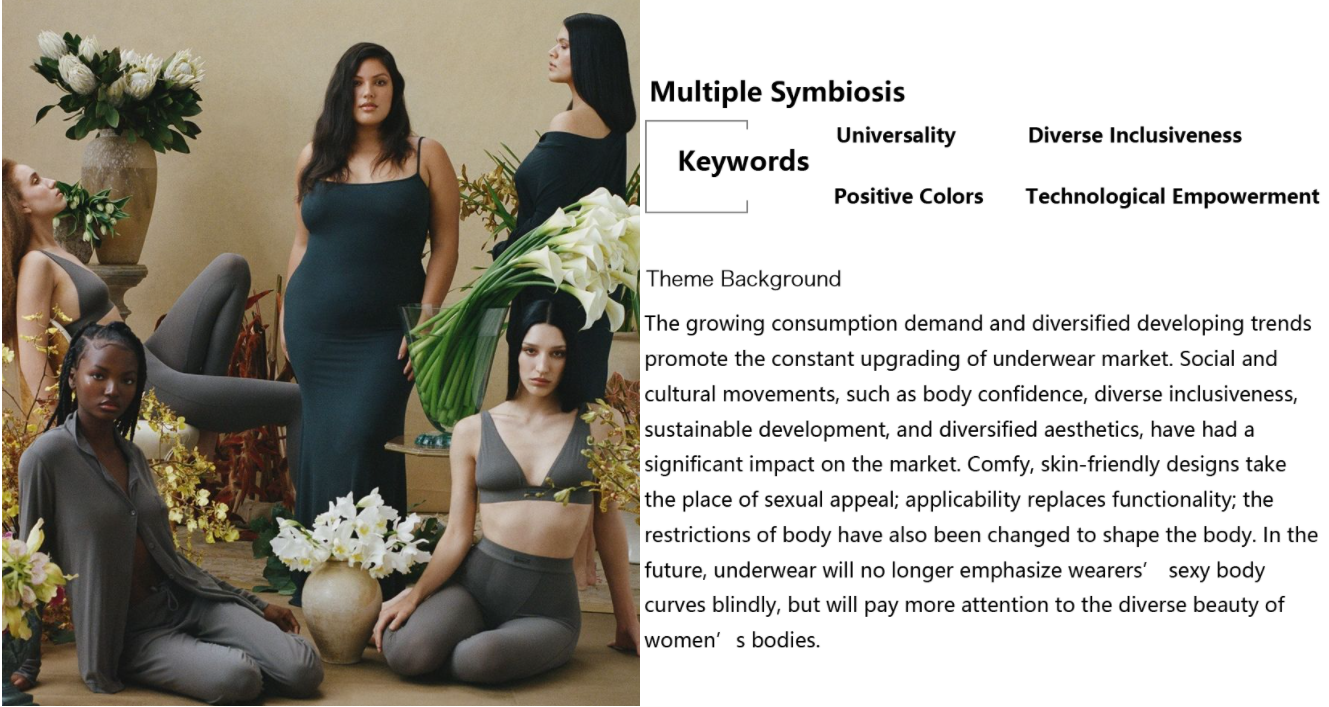 Inspiration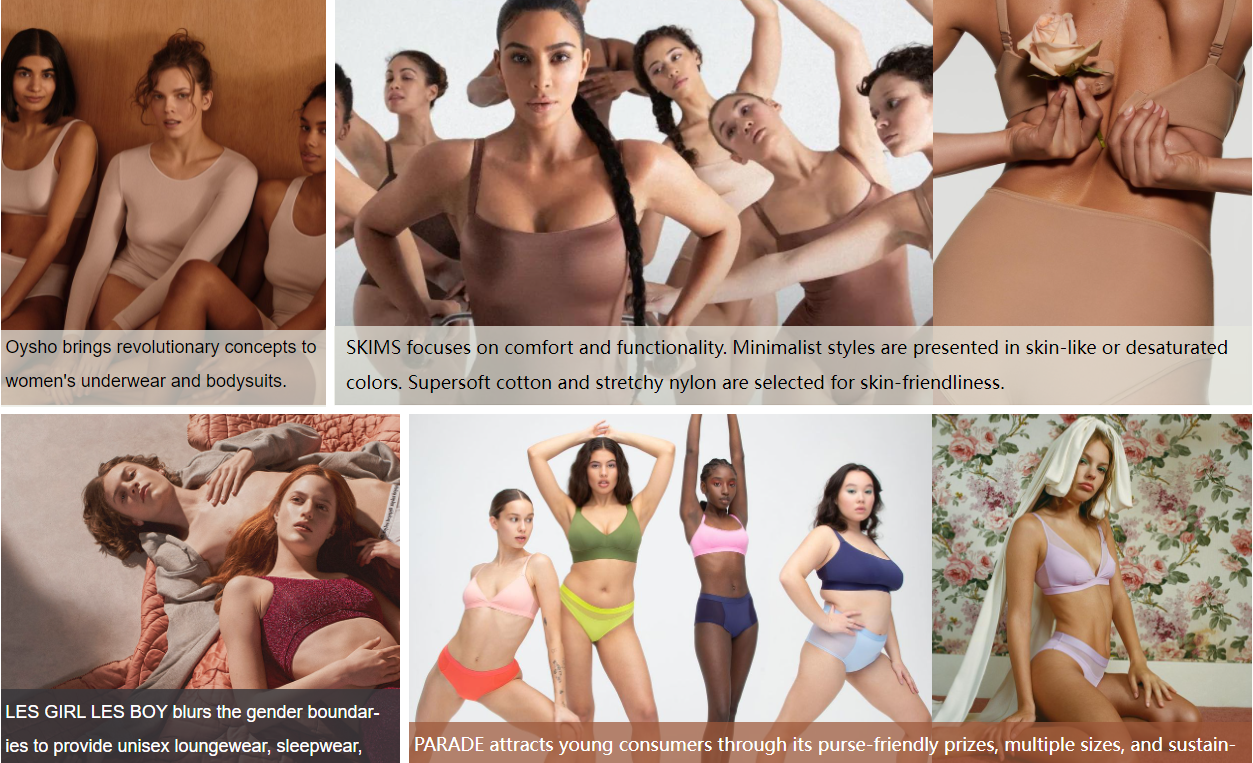 Comfy performance underwear and loungewear are the staples of Multiple Symbiosis. Monochromatic design shows no extra prints and laces. Opt low-impact sustainable fabrics to redefine underwear.
Keywords: seamless comfort; universality; inclusiveness; personality; recreated sexiness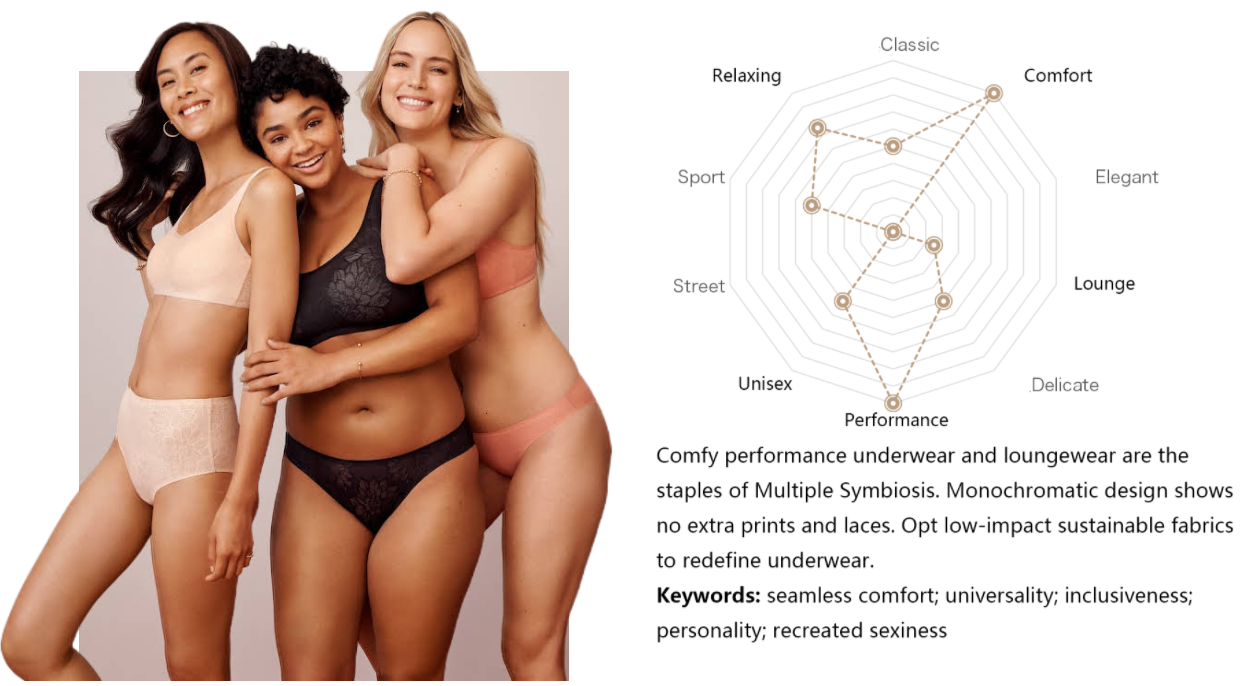 Almost Apricot, Egret, and After Dark are the main colors of Multiple Symbiosis. Gentle and feminine Almost Apricot are paired with neat seamless underwear for thermal and elevated designs. Positive brights as Lilac Sachet, Blazing Yellow, and Tender Shoots refresh the whole palette. Scientific, avant-garde Dutch Blue and After Dark create fresh active underwear.