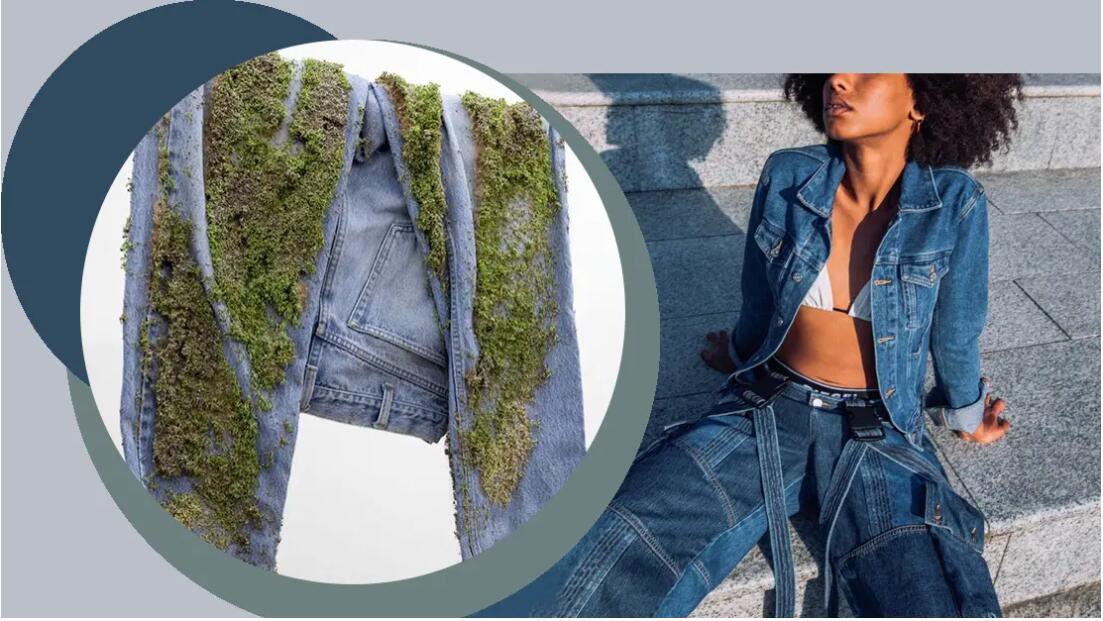 With the rising awareness of environmental protection and the global sustainable development, consumers prefer functional and timeless classic items. "Buying quality but not quantity" has become the consumption trend. Cross-seasonal and healthy fabrics will be the driving force of the not eco-friendly denim items in the future. Therefore, low-consumption eco-friendly dyeing, eco-friendly post-finishing, colorfast denim fabric have become the key developing trend for A/W 22/23 denim. Except for the demand for comfort and practicality, the responsible environmental protection of denim will be the major direction of denim development in the future.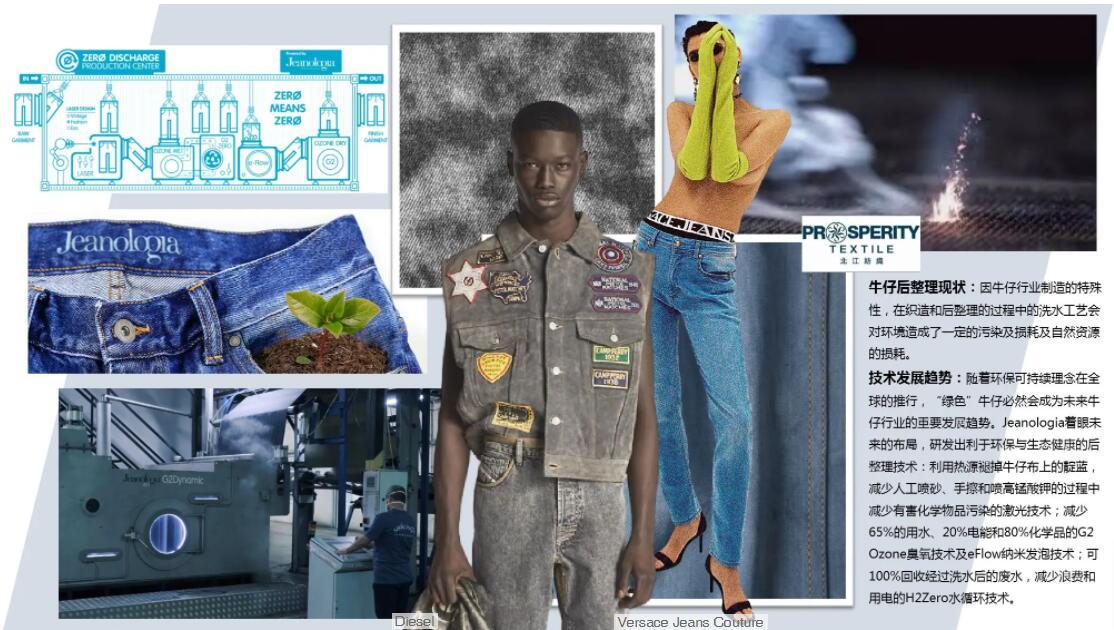 Current Condition -- Synthetic Indigo is the major dye of denim industry. The chemicals in the polluted waste water can not be bio-degraded, which causes damage to the ecology environment.

Developing Trend -- The denim industry needs cleaner and more eco-friendly dyes. Isatis indigotica, indigofera tinctoria, acanthaceous indigo, and other leaves with indole acid are fermented to produce natural organic dyes. Advance Denim uses hank-dyeing process to eliminate the residual aniline of indigo dyes. Lenzing Group has launched its denim fabric made by dope-dyed Tencel fiber.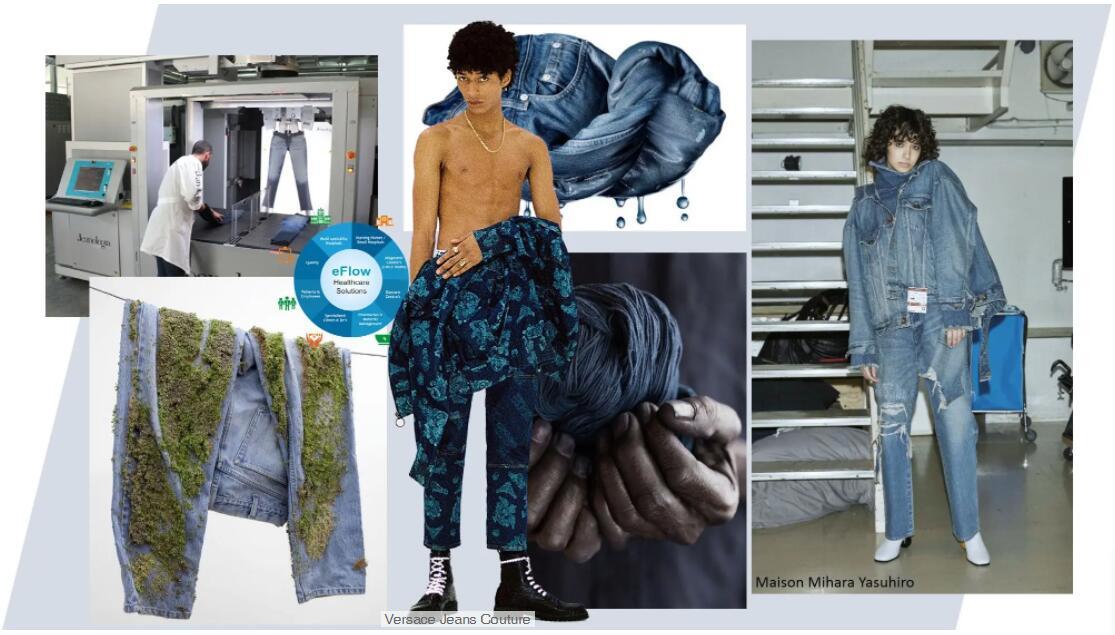 G-Star RAW, Levi's, ARCHEDMA, and Advance Denim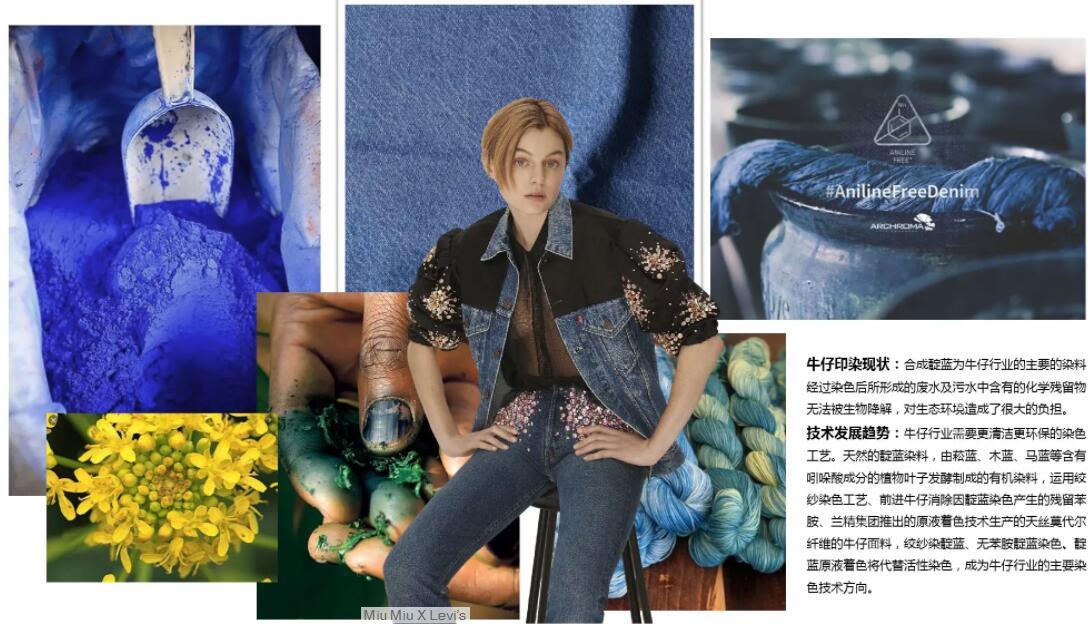 Current Condition -- The special manufacturing of denim industry will cause pollution and consume natural resources during its weaving and water-washing finish.

Developing Trend -- With the wide spread of sustainable development concept, green denim must be the key of denim industry in the future. Jeanologia has developed eco-friendly and healthy post-finishing techniques. They use heat source to fade the color on the denim cloth, which decreases the harmful chemical pollution of handmade sandblasting, rubbing and Potassium Permanganate spraying. G2 Ozone and eFlow nano-foaming techniques can cut 65% water consumption, 20% electricity, and 80% chemicals. The water recycling technique H2Zero can reduce waste and power consumption.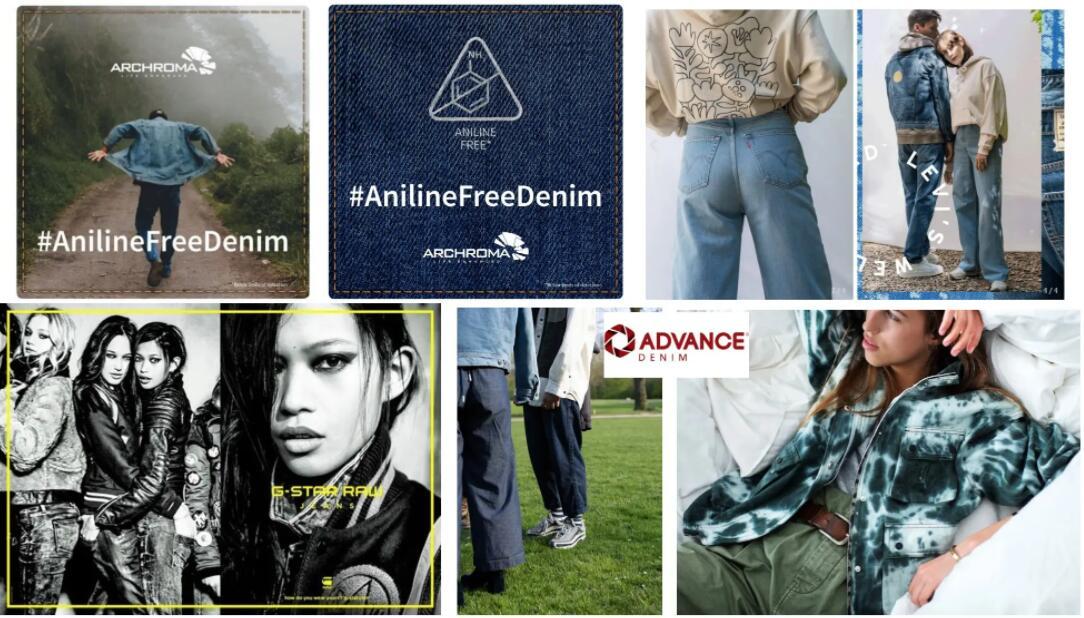 For a full report, pls visit https://www.popfashioninfo.com/details/report/t_report-id_10468-col_127/