Plastic ditsy florals are suitable for all styles of womenswear to display sexual appeal and strength. Midnight Wild Florals introduces floral patterns with a European accent.
Celine's floral print dress in its Cruise 2021 collection shows a cold cyan undertone. The mature dresses of Christopher Kane S/S 2022 collection apply saturated colors to guide the wearers into a floral garden.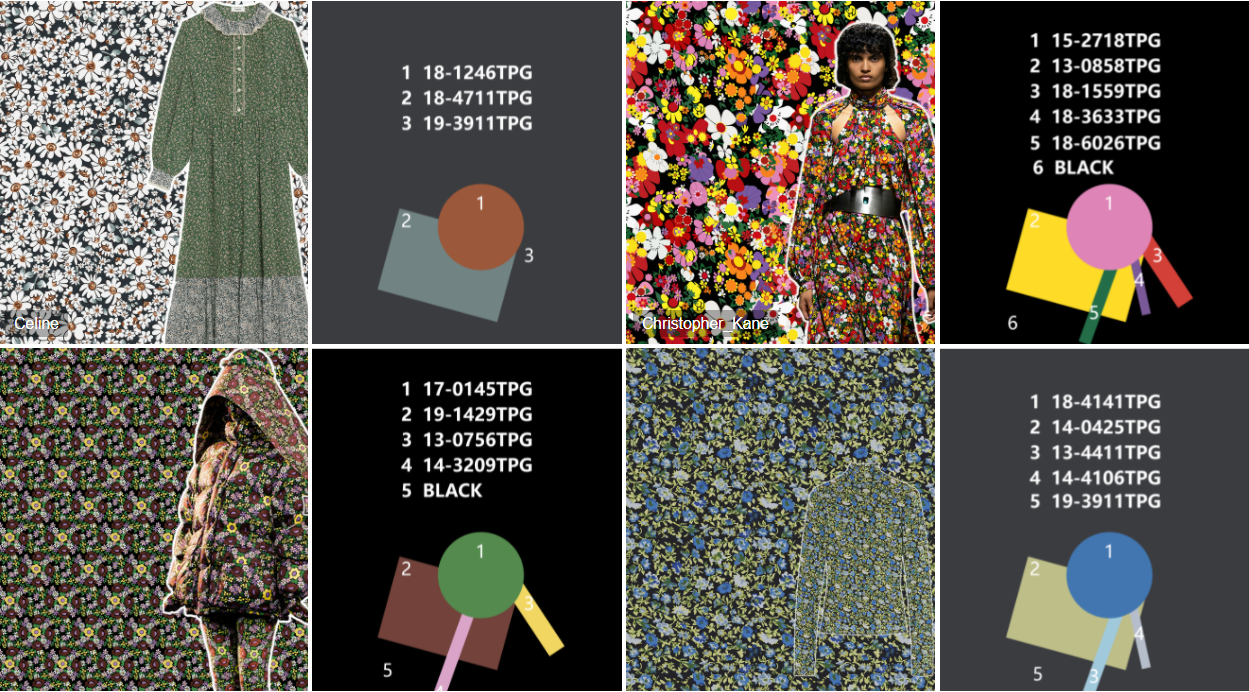 Driven by the design of European ditsy florals, black is used widely to accent the theme of midnight. Saturated followers are blooming with shimmers in the dark night, reflecting the vitality of girls and the charm of maturity as well.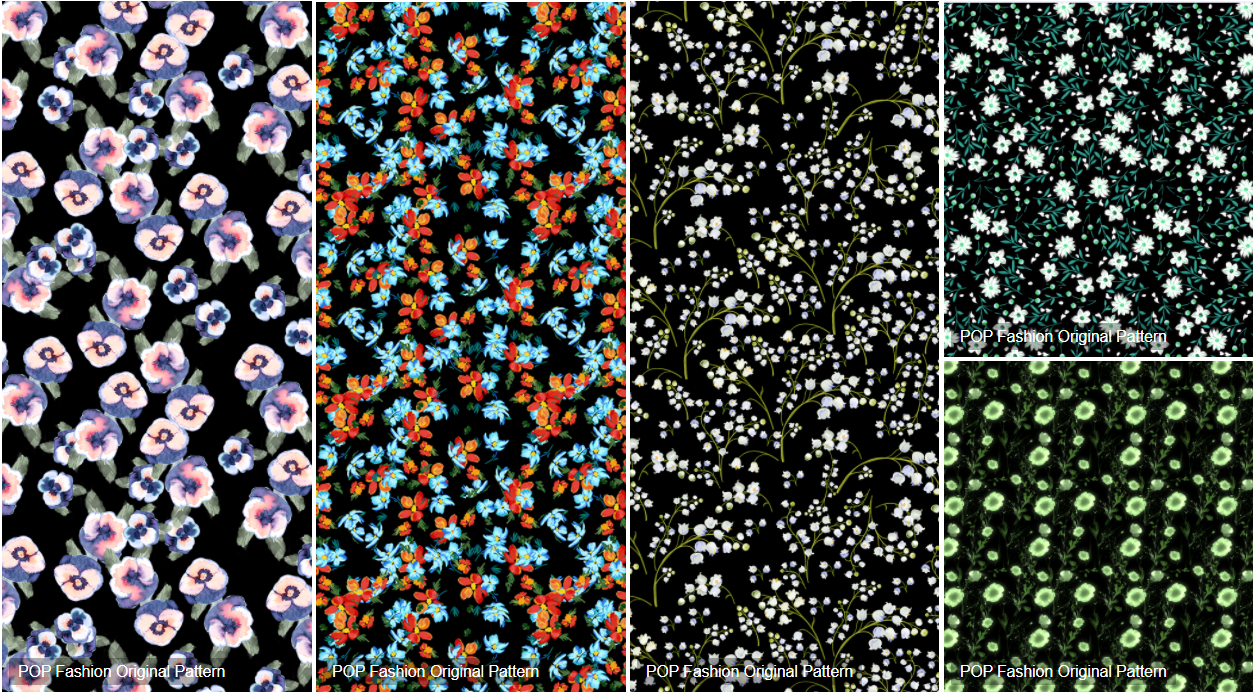 For a full report, pls visit https://www.popfashioninfo.com/details/report/t_report-id_12559-col_126/