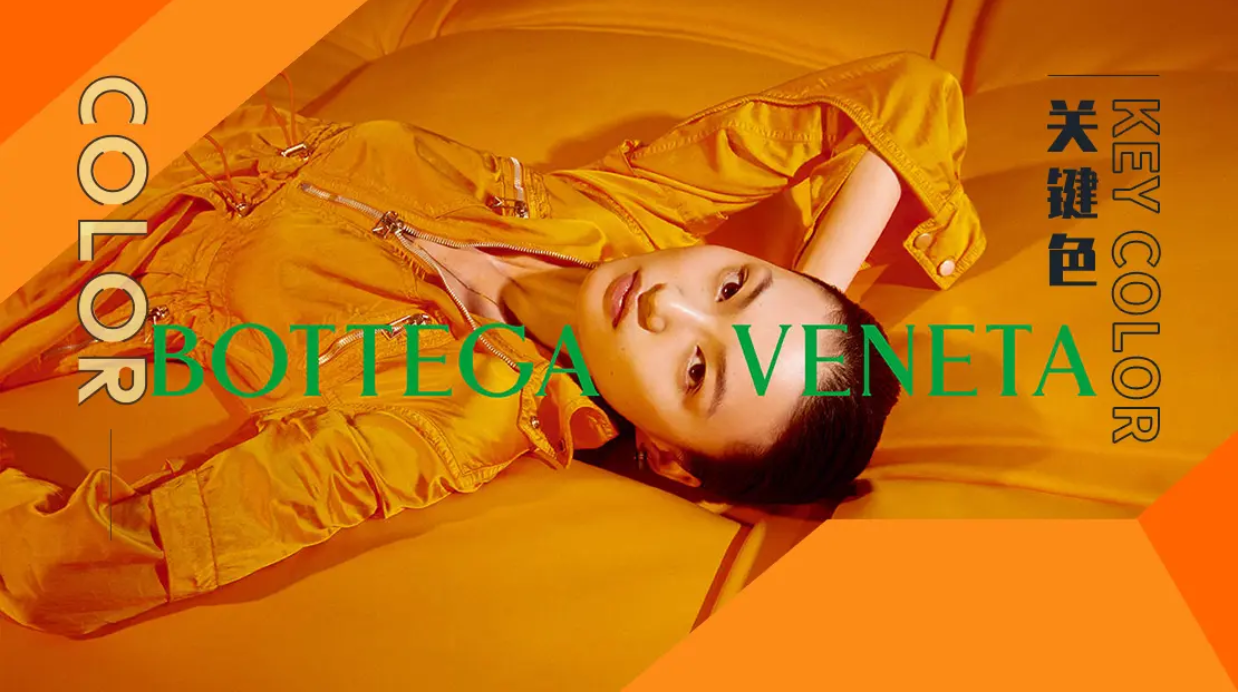 Flame Orange is the core color for A/W 22/23. Inspired by the campaign of Bottega Veneta, auspicious orange was joined by a green hue to present a festive mood. The use on lustrous leather, mohair knit, and soft blend reflects delicate and luxurious textures. Knitwear, leather coat, and overcoat are the products to watch.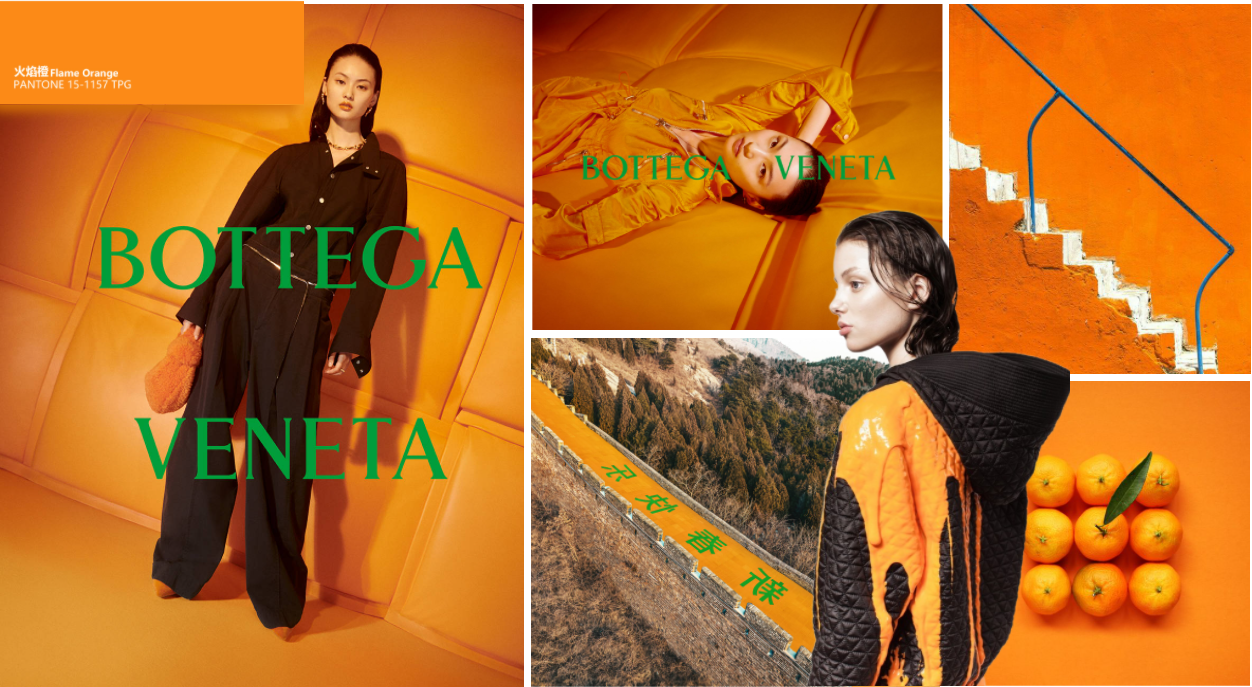 The sunny and passionate hue of Flame Orange was mainly presented on slim-fit tailoring on runways. Tonal looks and the contrasts with pale yellow and black injected warmth into the pursuit of haute couture. Fluid dress suit, dress, minimal overcoat, and textured knitwear revealed luxurious fashion and a warm visual effect.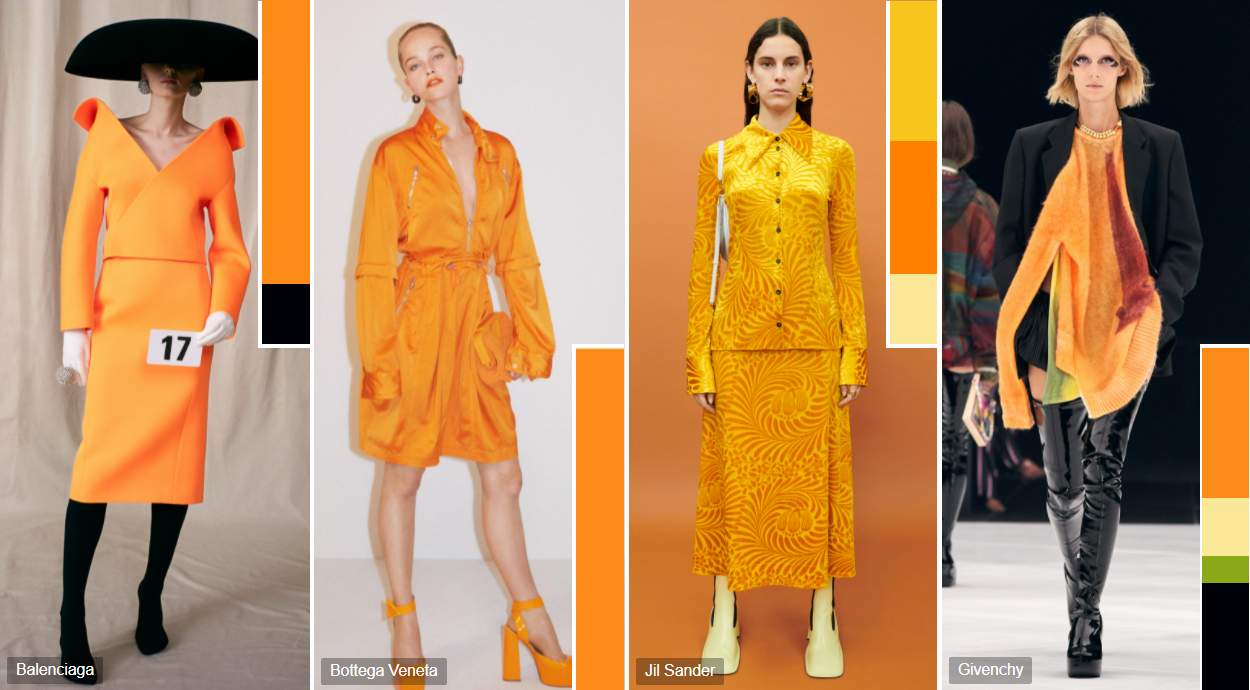 Flame Orange shows a diverse and practical range of materials, including leather, knit, fine blend, velvet, and down. Moiré print creates the natural changes of light and shadow. The decoration on knitted fabrics shows diverse details. Natural, high-quality cashmere and fur provide a simple yet luxury image for women.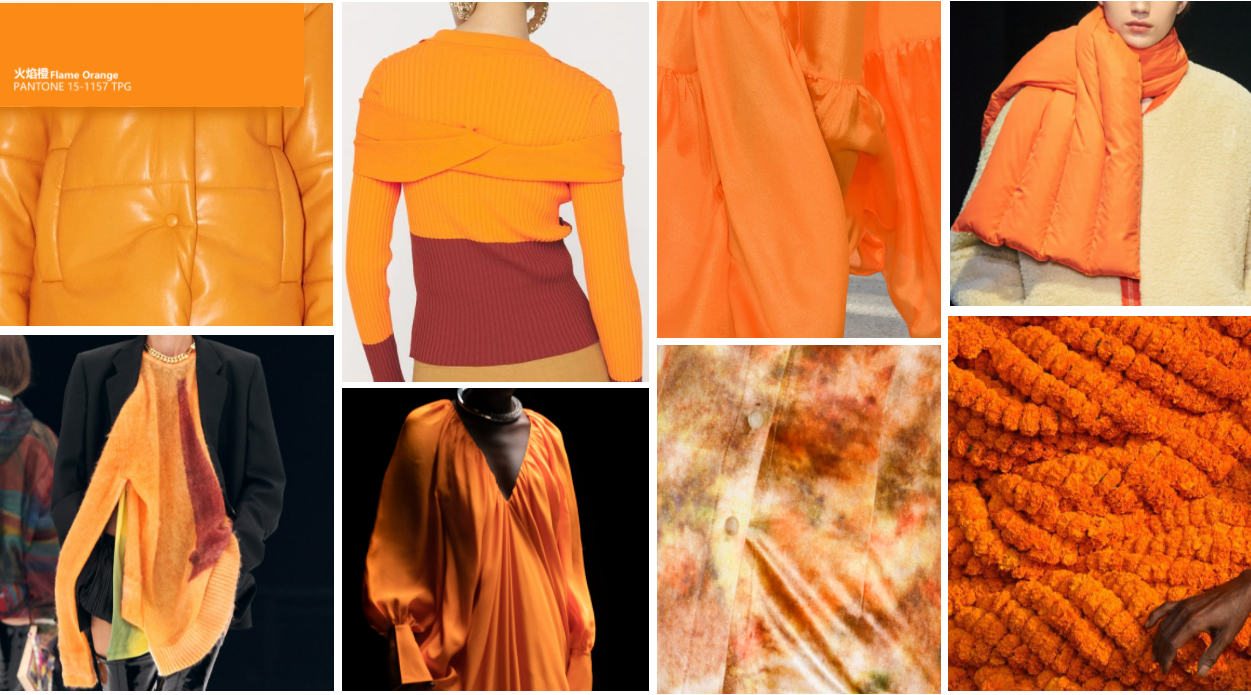 Flame Orange is the mix of sunny yellow and bright red, which looks like the sunshine reflected in the sea and the stamen of daisy. This natural and highly inclusive tone is joined by gentle Lemonade to create a light and wonderful atmosphere.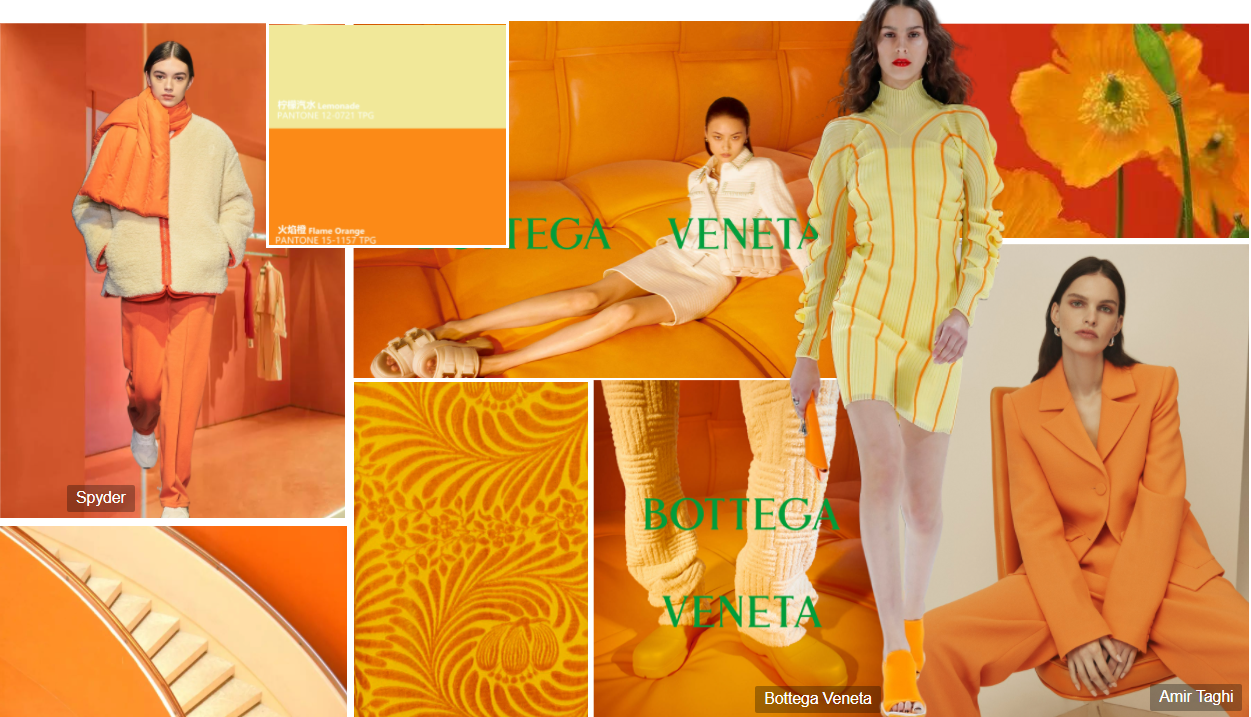 For a full report, pls visit https://www.popfashioninfo.com/details/report/t_report-id_12791-col_125/