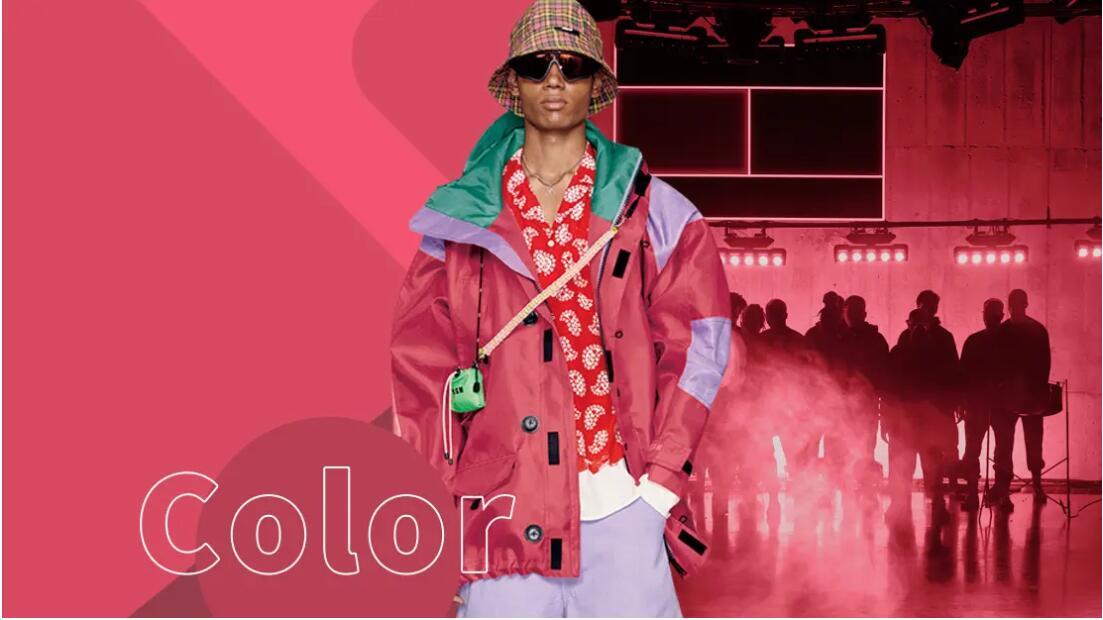 Optimism is an important emotional driving force, and Geranium embraces the coming 2022 in a positive mood. The Geranium comes from the optimistic factors in the air, and diversified design techniques broaden the application scope. Its eye-catching hue interprets a thick retro scent and presents the infinite vitality of youthful street culture.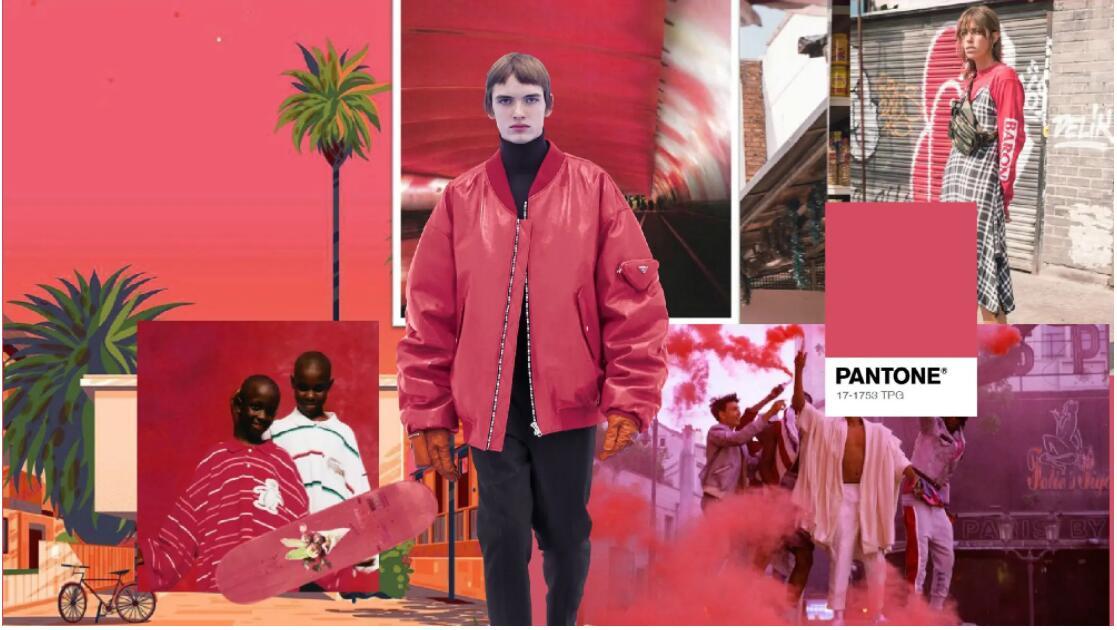 In S/S 2022, Geranium brings a positive color mood to casual streetwear. Jacket, sweatshirt and T-shirt present an extraordinary and youthful posture. As the key color to awaken 2022, saturated Geranium is fused with blue and white to express the passionate youthfulness.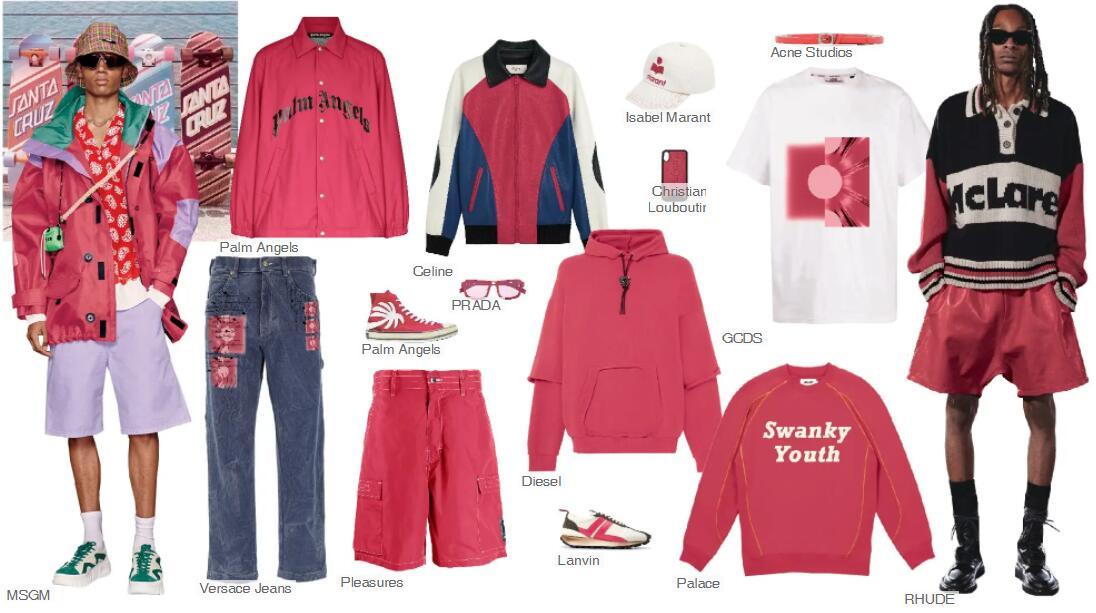 Inspired by competitive concept of racing, Geranium is used as the core of this palette, which fully interprets the passionate car race spirit. The pairing with Gold Fusion(PANTONE 15-1062TPG) presents a classic color conflict, and Blue Opal(PANTONE 19-4120TPG) balances the passionate mood and strengthens the practicality. The graphics and texts of car race are presented by the designs which please youngsters to interpret the fun and charm of extreme youth.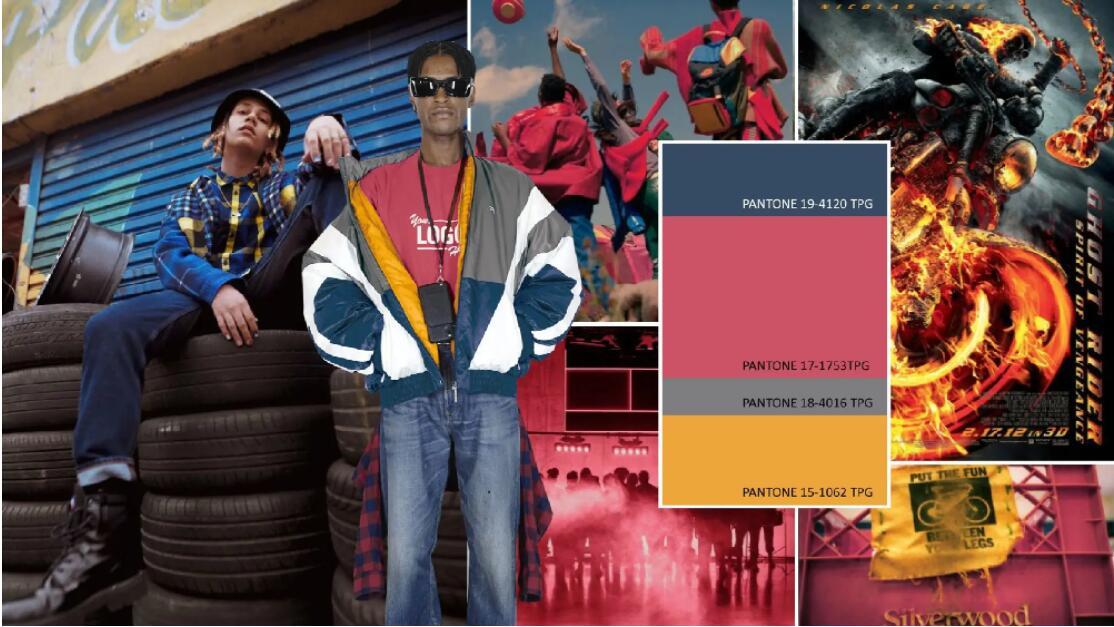 Geranium, Gold Fusion, December Sky(PANTONE 18-4016) and Blue Opal are the main tones. The vintage colorway creates a passionate mood, and calm blue strengthens the general balance and unity. Baseball uniform, jeans and canvas shoes use contrasting colors to create a thick retro scent. The combination with street embellishments further strengthens the vibe.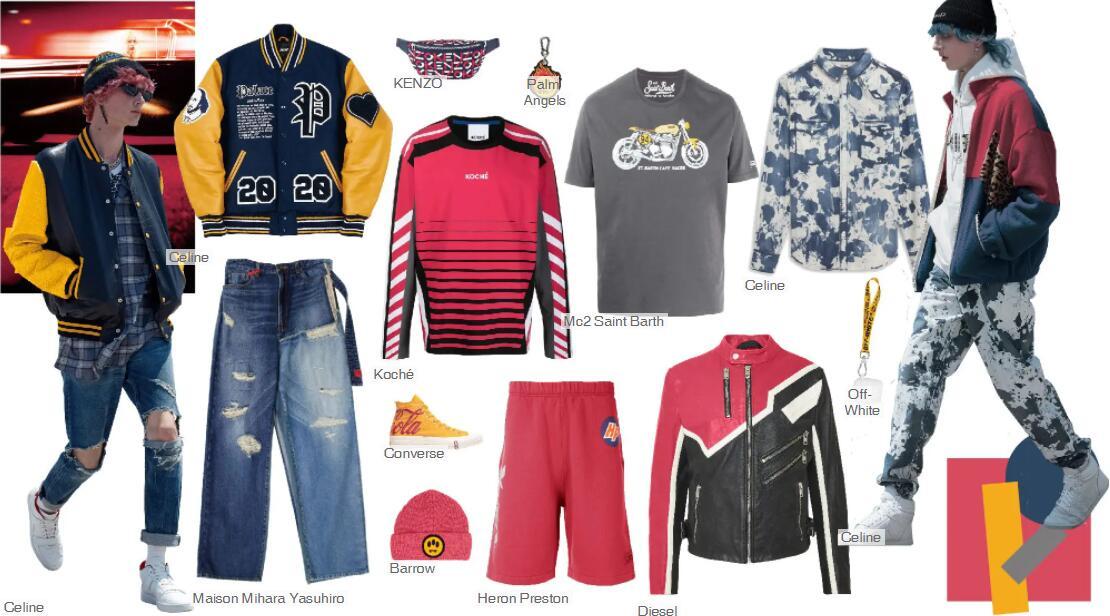 For a full report, pls visit https://www.popfashioninfo.com/details/report/t_report-id_11280-col_125/