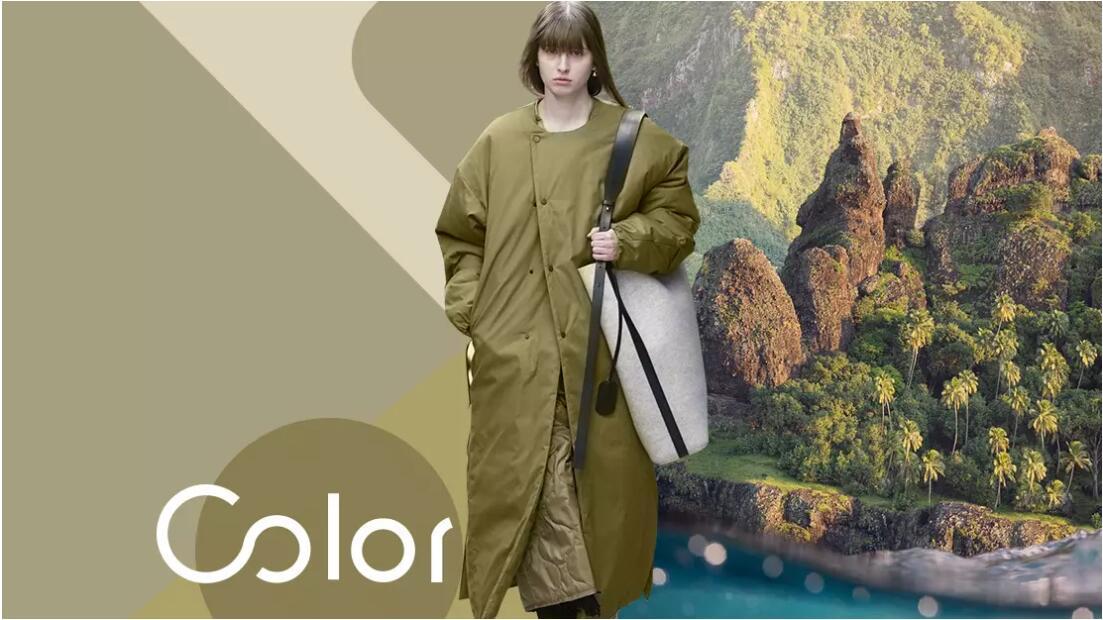 The highlands of Scotland are covered with gently undulating low grass and moss. And the fresh Green Moss which is extracted from natural will be applied on warm fabrics like velvet and cotton in A/W.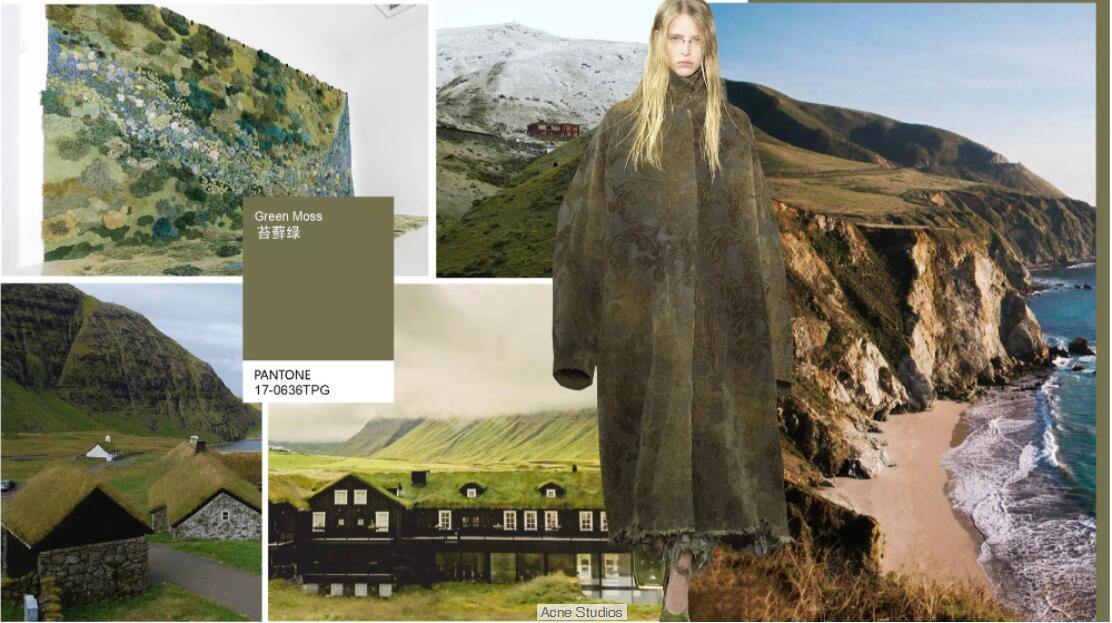 The abundant plant colors provide peaceful and healing feelings to the panic and confused people in the post-epidemic era. It is suitable for outdoor overcoat and parka to create a versatile style which fits both formal and casual life styles.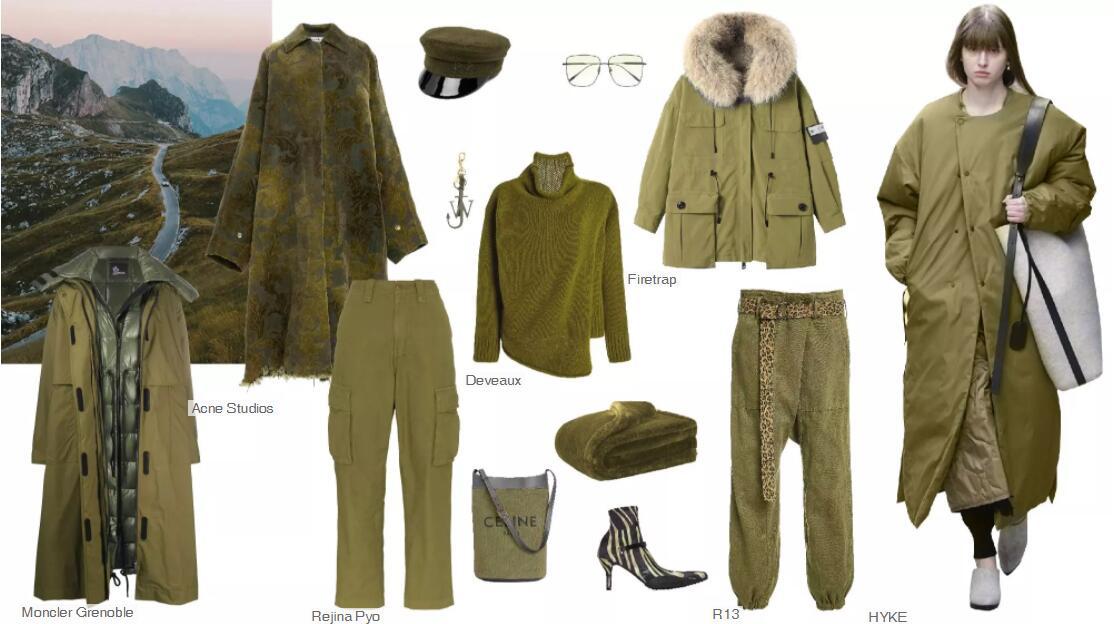 Faroe Islands, located in the North Atlantic Ocean between Iceland and Norway, is composed of 18 islands. The mysterious Faroe journey starts from the endless sky to the vast and calm lake, the natural color tones are combined with each other. In this palette, the tonal Green Moss with Parchment and Winter Moss underlines the overall tonality. Marlin is a color from deep sea, which is used on ornaments to accentuate the contrast between cold colors.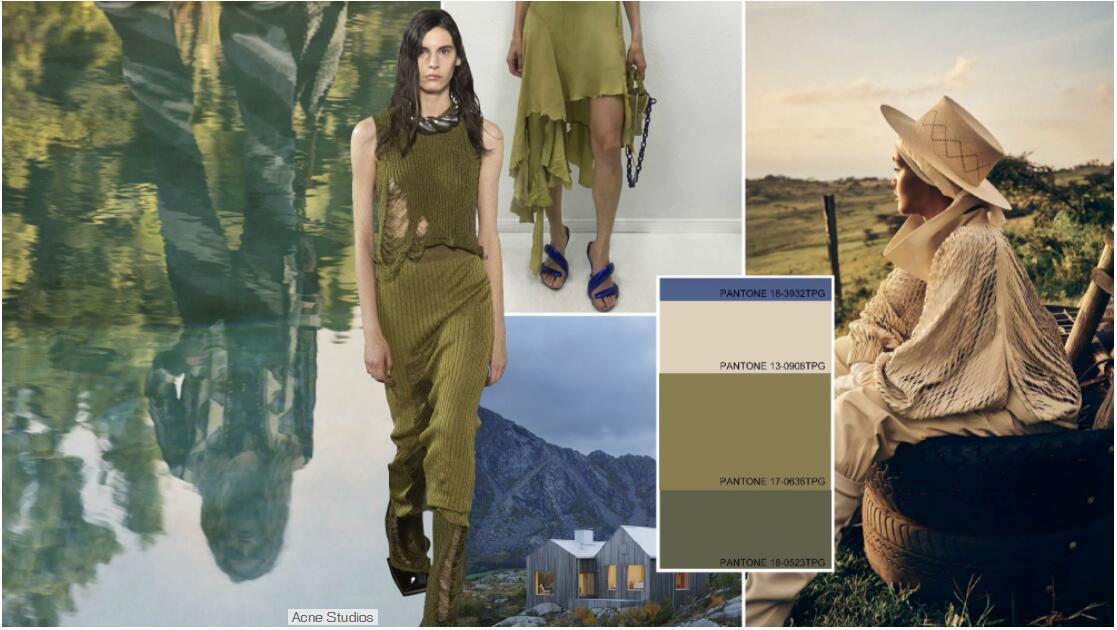 The Green Moss and Winter Moss are applied on overcoats and dresses with ingenious splicing and crinkles and long broad-shoulder outerwear. Marlin is used on rustic ornaments to increase outdoor elements and break through the space structure, which satisfies light folklorism teenagers' longing for free individuality.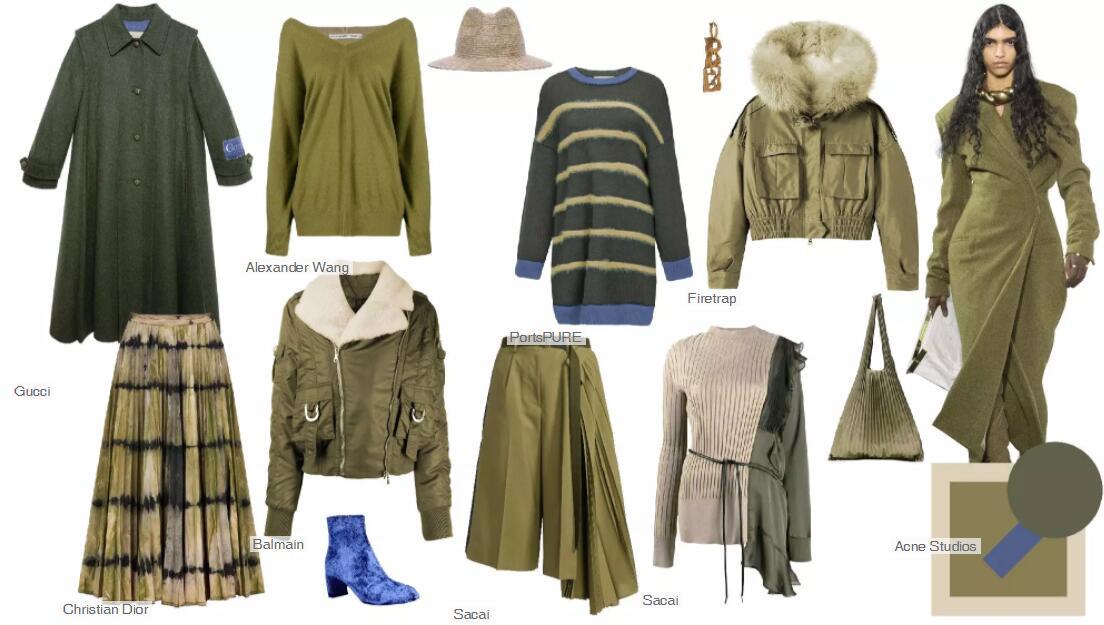 For a full report, pls visit https://www.popfashioninfo.com/details/report/t_report-id_9711-col_125/