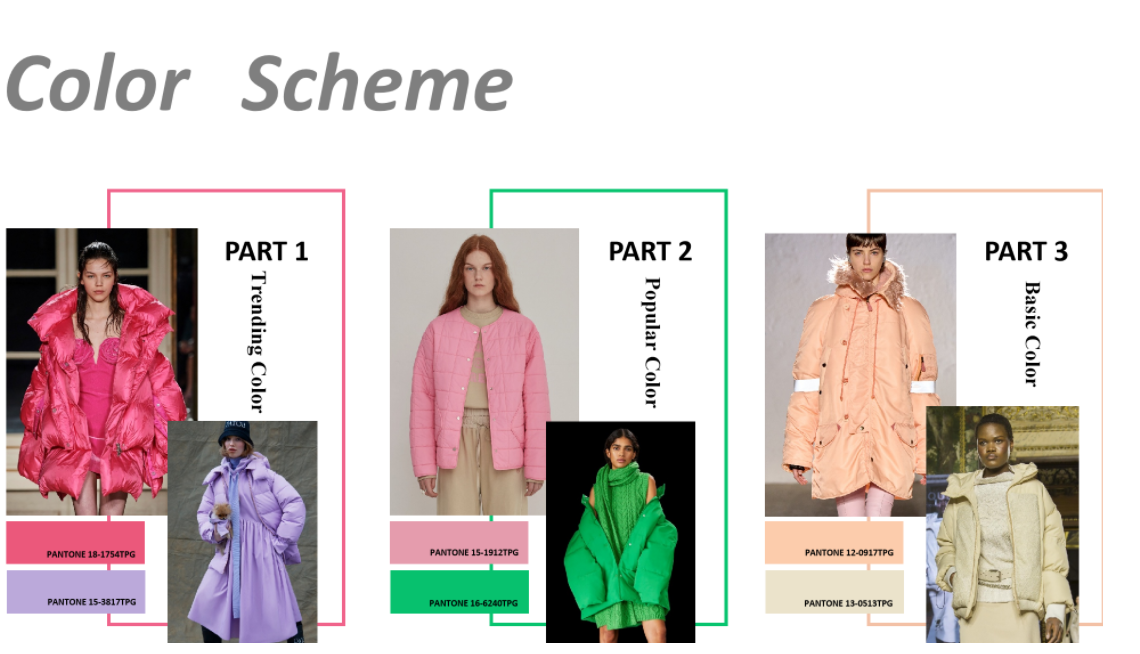 Key Silhouette -- Puffy X-line
Loose-fit down jackets are belted for diversity. The tightness can be adjusted by wearers to present comfortable and thermal experiences.

Key Silhouette -- Wide A-line
A-line down jacket is safe and thermal, which is suitable for all ages. The slim and elegant silhouette sends out a mature and romantic mood.

Key Silhouette -- Long Bomber Jacket
Preppy bomber jacket is diversified this season. The elongated silhouette is inclusive for consumers in all body shapes. The use of gorgeous, lustrous materials develops active occasion-wear.

Key Silhouette -- Padded Coat
The bold volume of padded coat also shows lightness. The puffy appearance and laid-back temperament meet the need of modern women. High inclusiveness suits all body shapes. The fluid, wide tailoring presents an elegant atmosphere.

For a full report, pls visit https://www.popfashioninfo.com/details/report/t_report-id_13079-col_21/