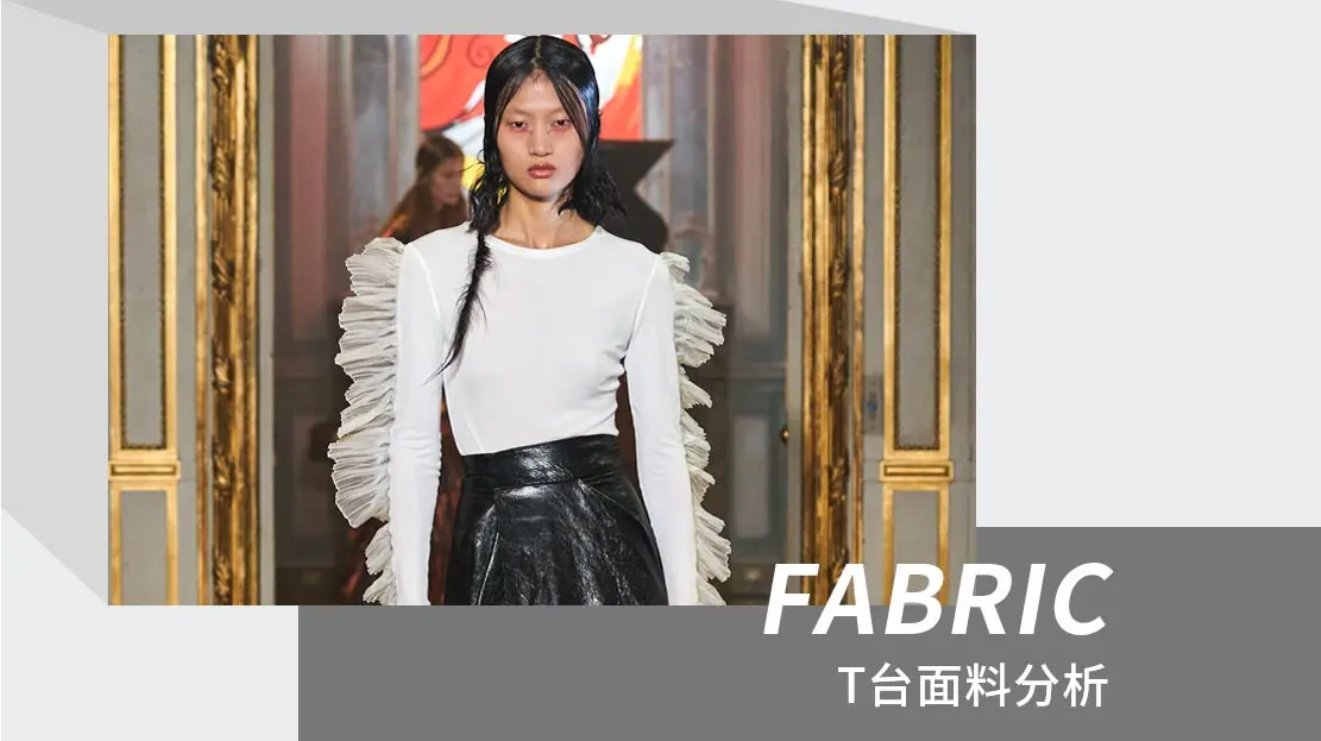 After seasons of centering pragmatism, women's knitwear brought back fashion and ornamentalism in S/S 2022. On S/S 2022 runways, basic T-shirt and knitted sweatshirt fabrics were integrated with modern textures, printing, rhinestones and sequins. This report will discover the de-veloping direction for S/S women's knitted fabrics through the introduction of cotton knit, matte blend, textured surface, lustrous surface, fancy knit, retro geometry, latest celebrating knit, and air-layer knit.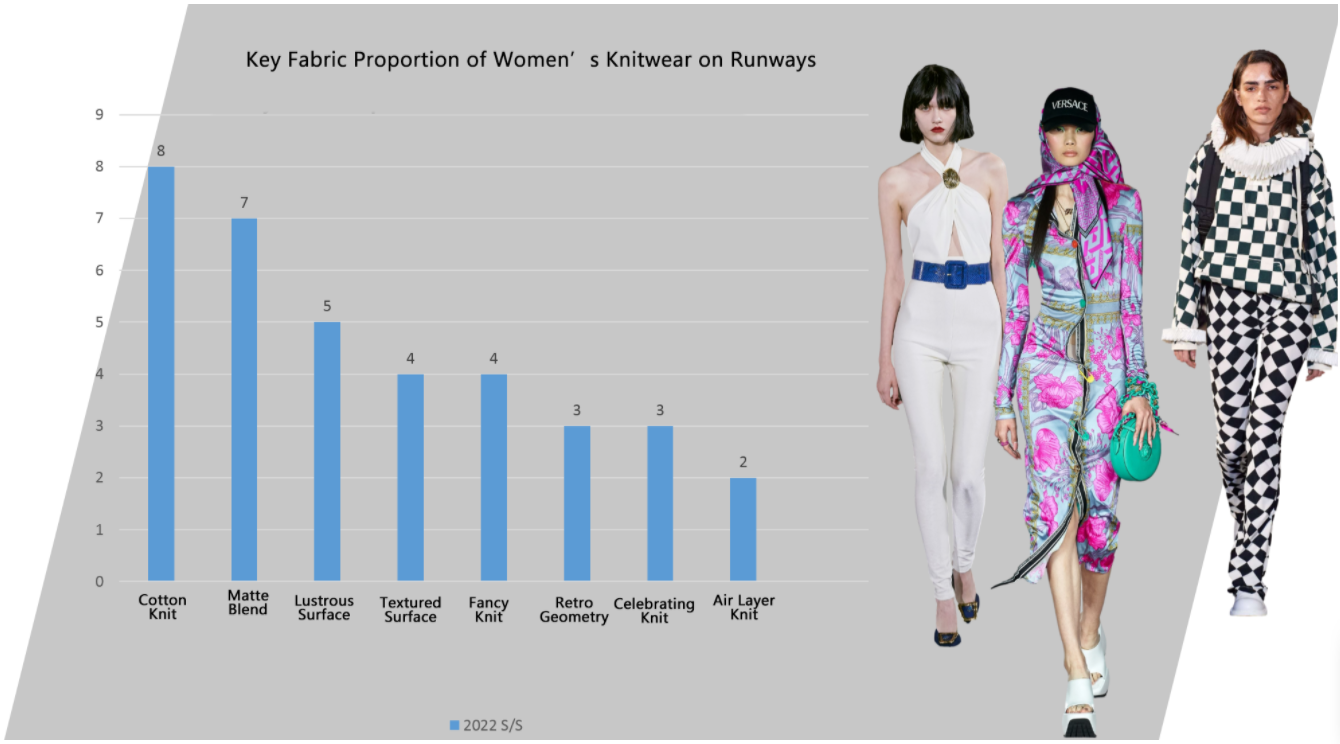 Cotton blends and cotton-like textiles mainly select recycled cotton and natural organic cotton which are processed by eco-friendly dyes. It is suitable for women's S/S inner T-shirt, top and dress. Recycled cotton and natural organic cotton are the main materials of cotton knits to pre-sent comfortable, sensitive and breathable dressing experiences. Cellulose fibers, bio-based chemical fibers, and stretchy Sorona® fibers are added to make textiles softer and crisper to meet all the occasions in daily lives.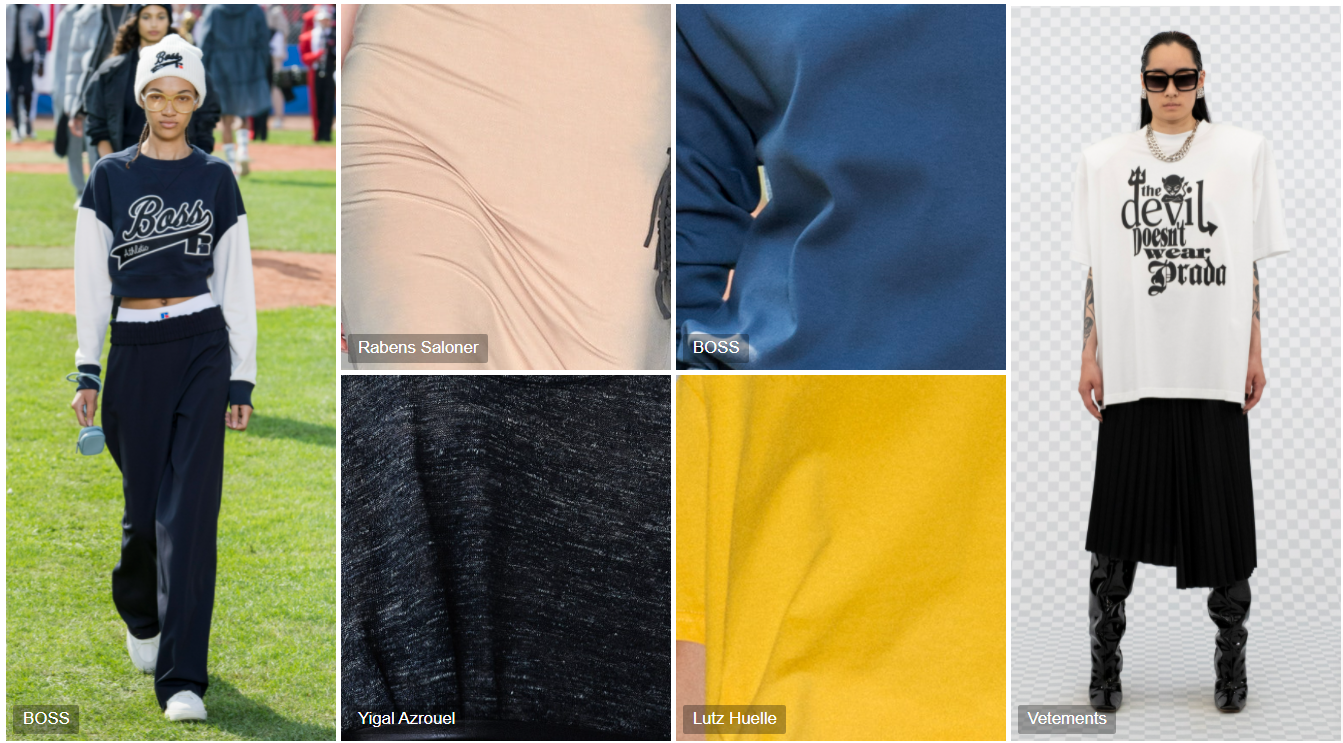 Matte blended knit is often used to express the fluent and neat touch of fashionable and athletic styles. Using matte blended knit to imitate the woven appearance is the developing trend in future. Tencel, Lyocell, viscose are blended with other materials, and bio-based nylon and spandex are injected to present the elasticity and smooth texture of textiles. The proper use of warp structure is suitable for the development of S/S women's top, vest, dress, and outerwear.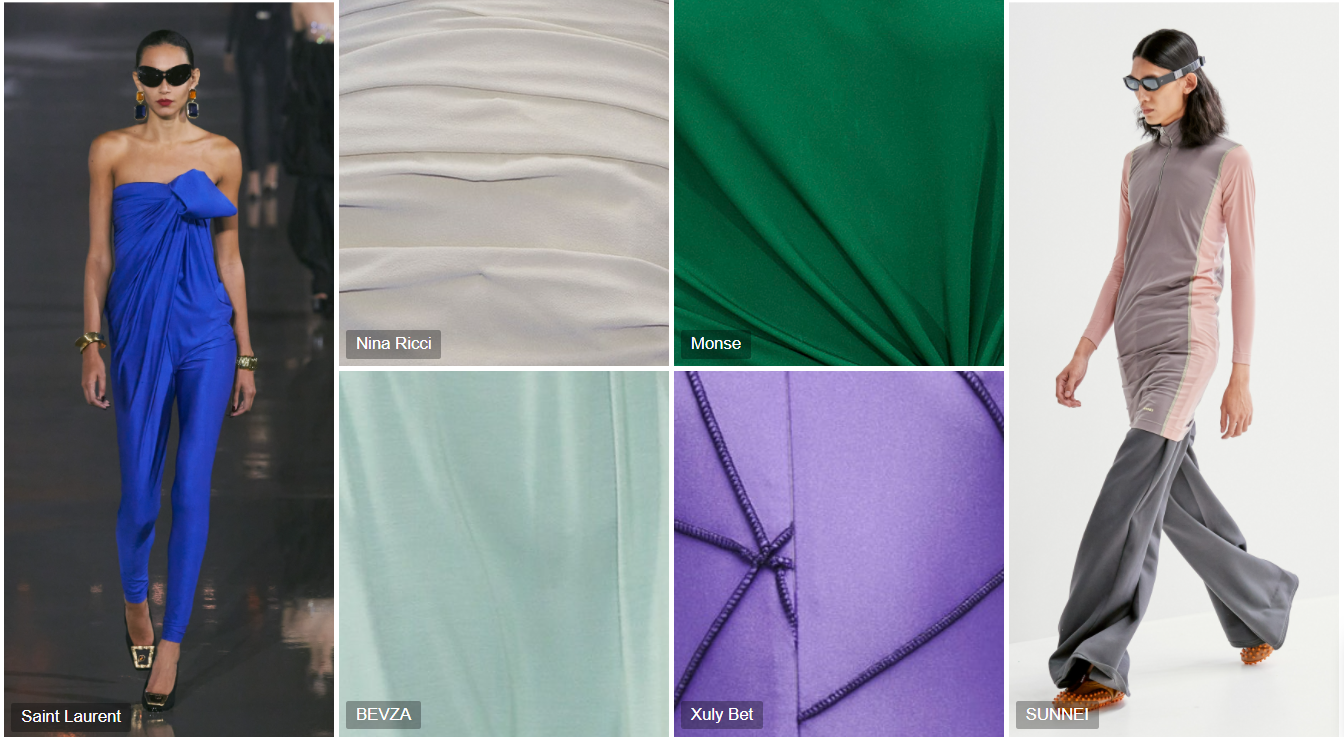 The cross-occasion dressing has become the latest pursuit of modern people. Knitted fabric with lustrous surface is suitable for interpreting the daily and comfortable designs of ceremonial dress. The silky and glossy surface of textile is smooth and comfortable. Ultralight nylon, bio-based nylon, lustrous polyester are blended with innovative stretchy fibers. A small proportion of collagen fibers are also added to create the gorgeous surface and meet the needs of tight-fit women's undershirt, vest, and dress.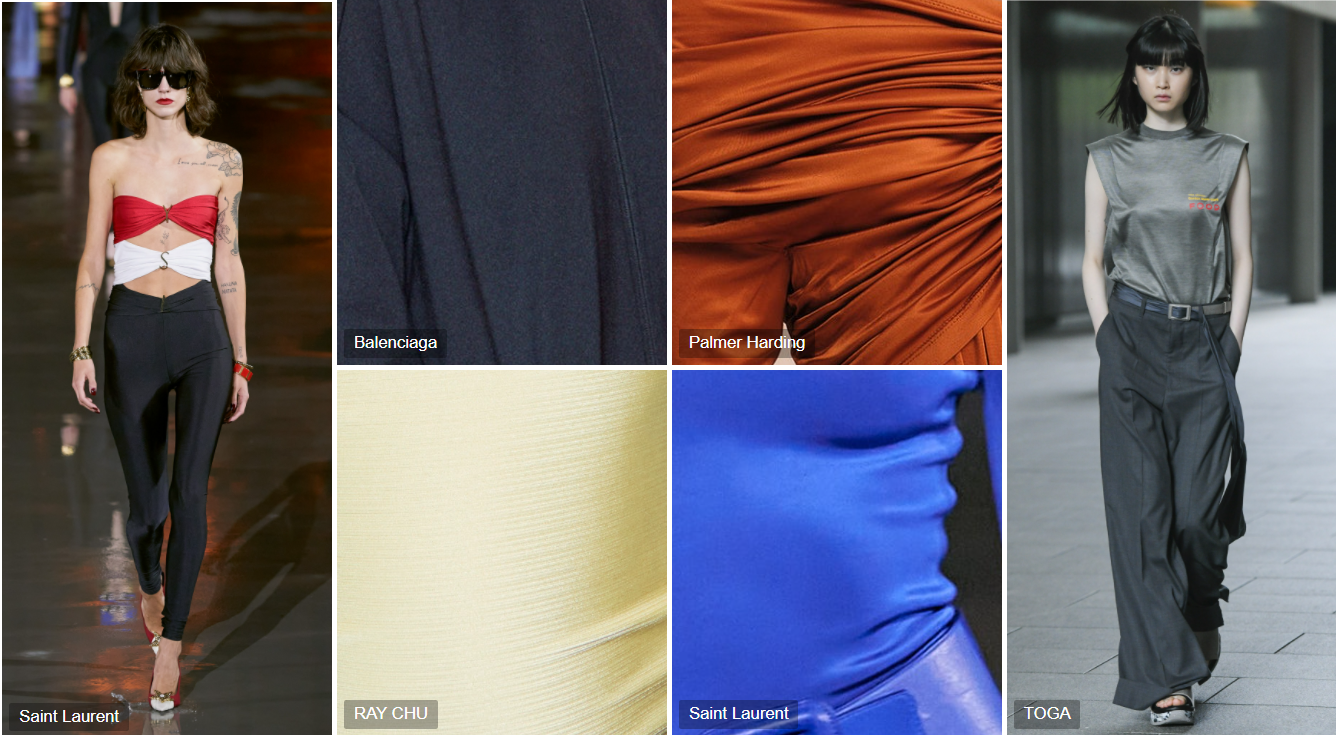 For a full report, pls visit https://www.popfashioninfo.com/details/report/t_report-id_11796-col_134/