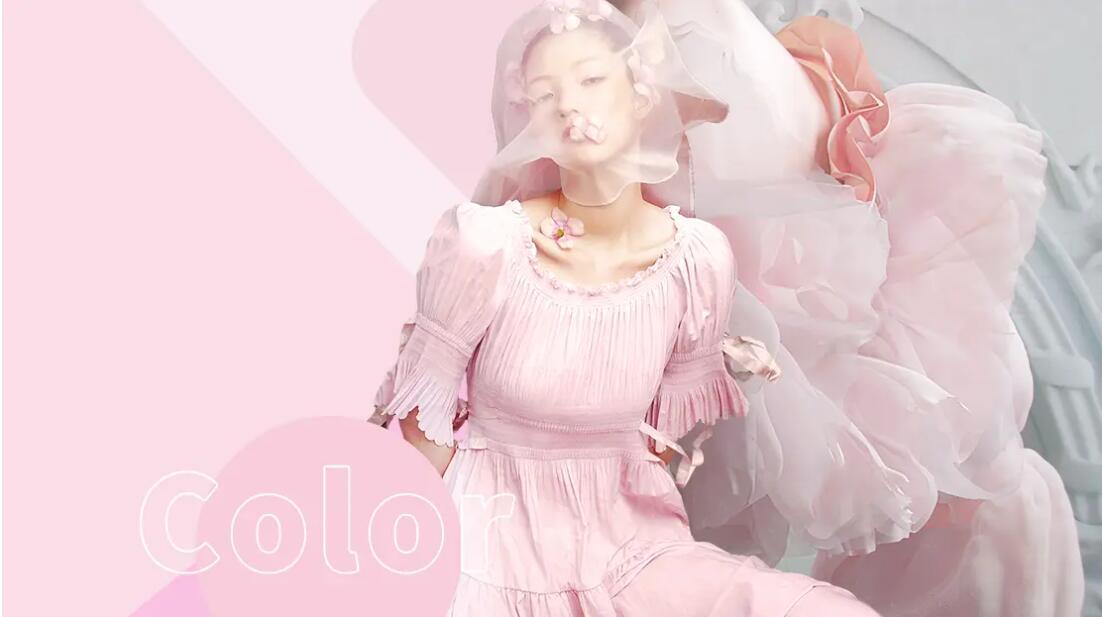 Mauve Morn(PANTONE 12-2102TPG) looks like the tender orchid petal in the morning. The combination with youthful lady styles reduces the gaudiness of pink. Gauze and ruffles are integrated as well to increase the refreshing and independent touch.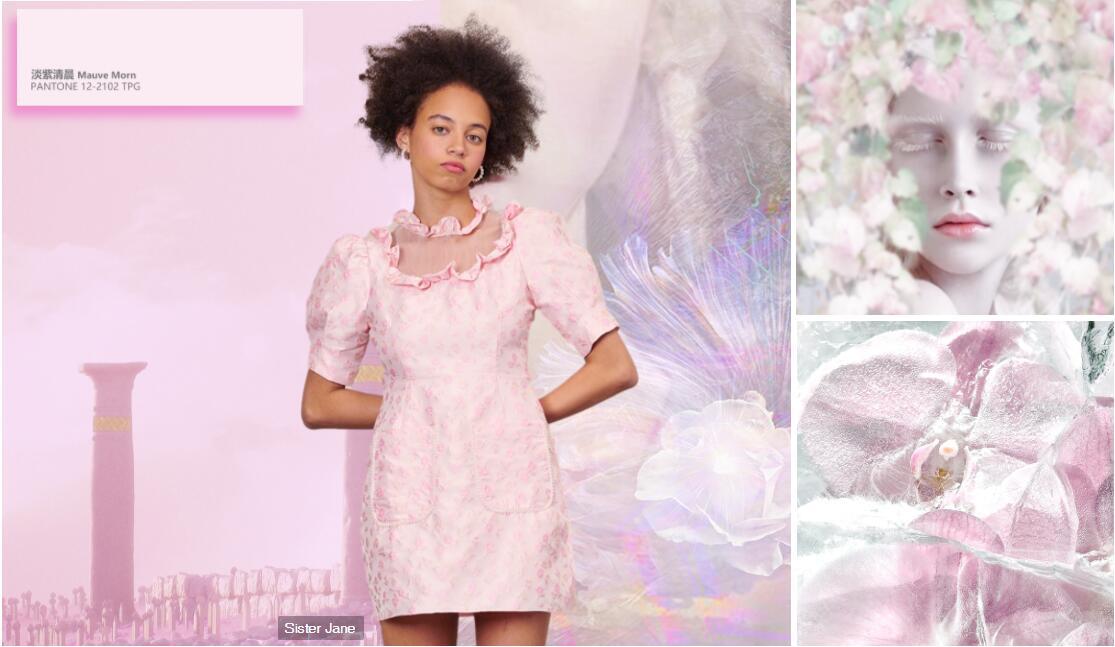 Looks in Mauve Morn bring a soft and pure touch to our spirits, which is tender yet passionate. This fog-like gentle color is matched with pastel colors to show fantastic and romantic palettes. Handmade decorations and voluminous designs greatly set off the delicacy of clothing.
The soft curves of graduated acid patterns are combined with pastel prints to underline the sweetness and coolness of girls. All-over flat floral patterns and foggy gauze prints reflect the romantic and girlish visual effect.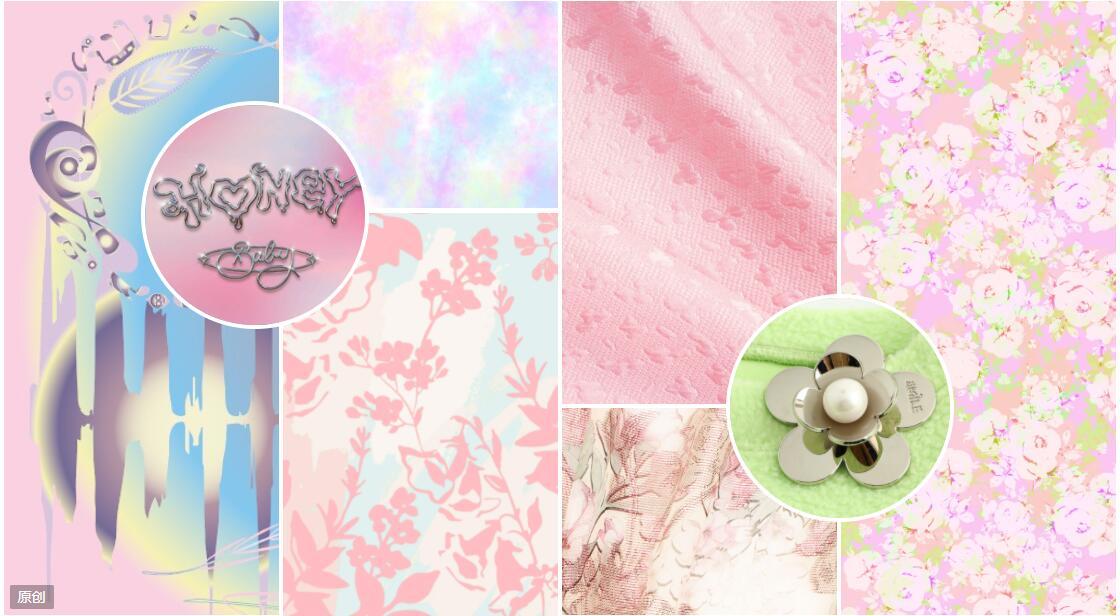 The fusion with Ice Melt(PANTONE 13-4306TPG) and Sweet Dreams(PANTONE 13-2809TPG) greatly sets off the foggy effect of Mauve Morn. The pastel filter of Macaroon colors outlines the innocence and romance of girls.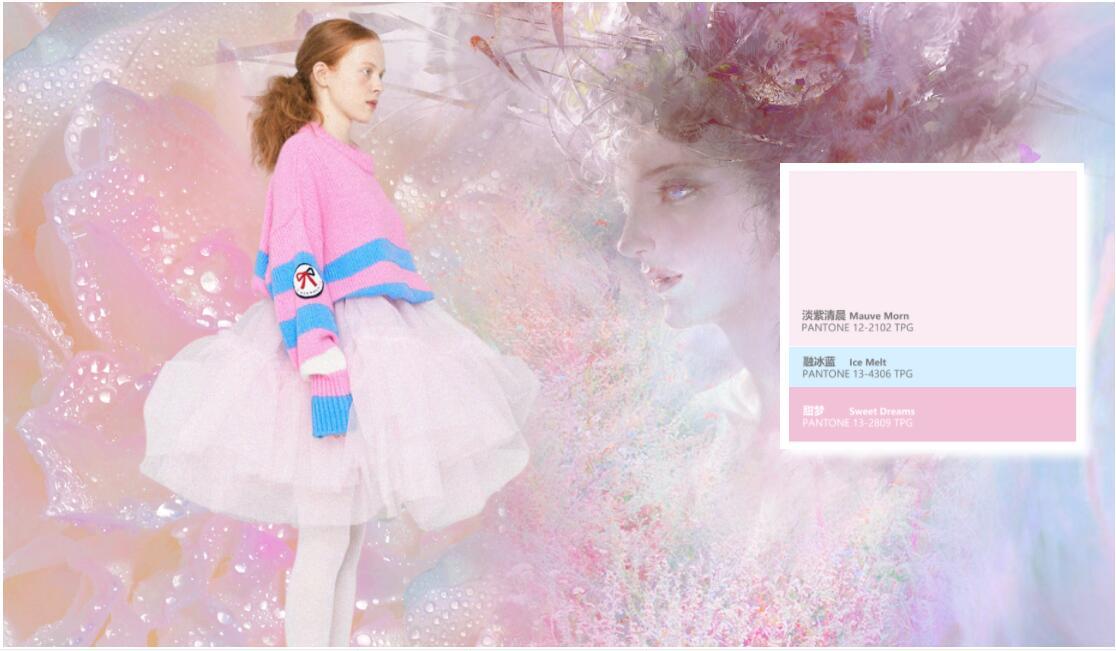 For a full report, pls visit https://www.popfashioninfo.com/details/report/t_report-id_11335-col_125/