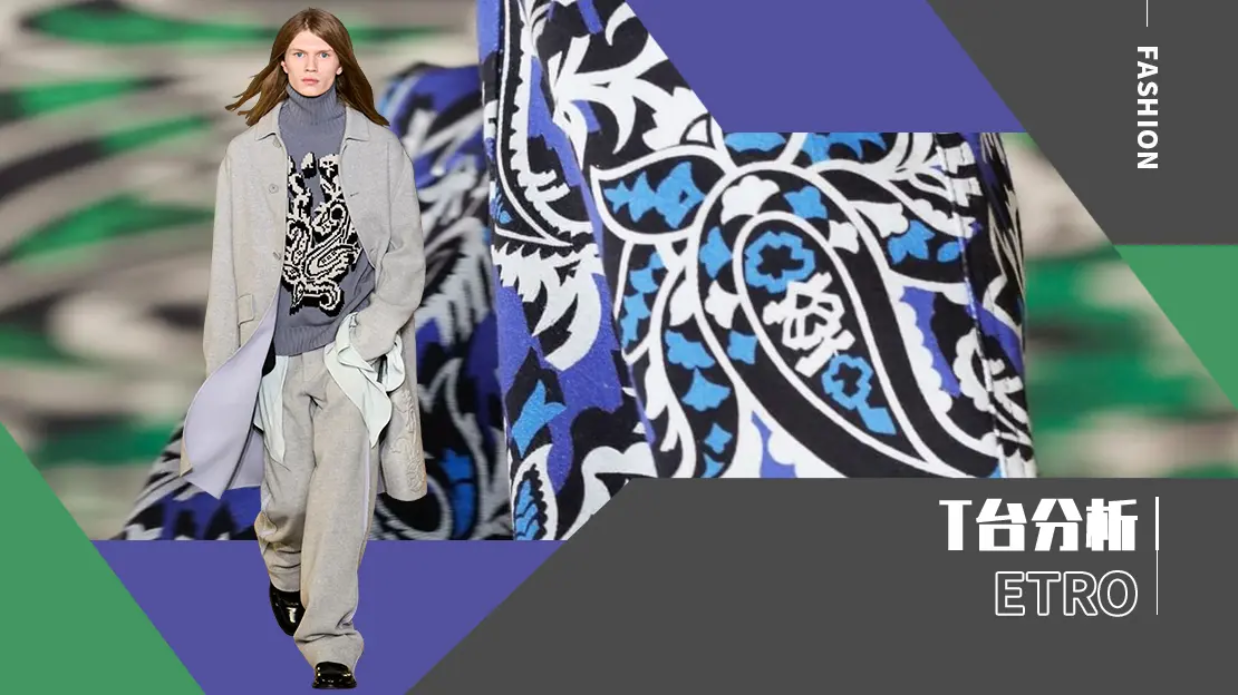 A new mental order can be felt, as crisp as the January light. The journey, whether it is knowledge or adventure, requires a map and a map requires clarity, which is not about being schematic but about being lucid. The collection is clear in the overlapping and accumulation of different signs: North stars and anchors, winter sea and mountains, wolves and roses. An amalgam that, like a small library, is united by a thin thread: the will and vision of its author, Kean Etro. In this new feeling, even paisley finds a geo-metric dimension, while the exercise of dressing well regains importance.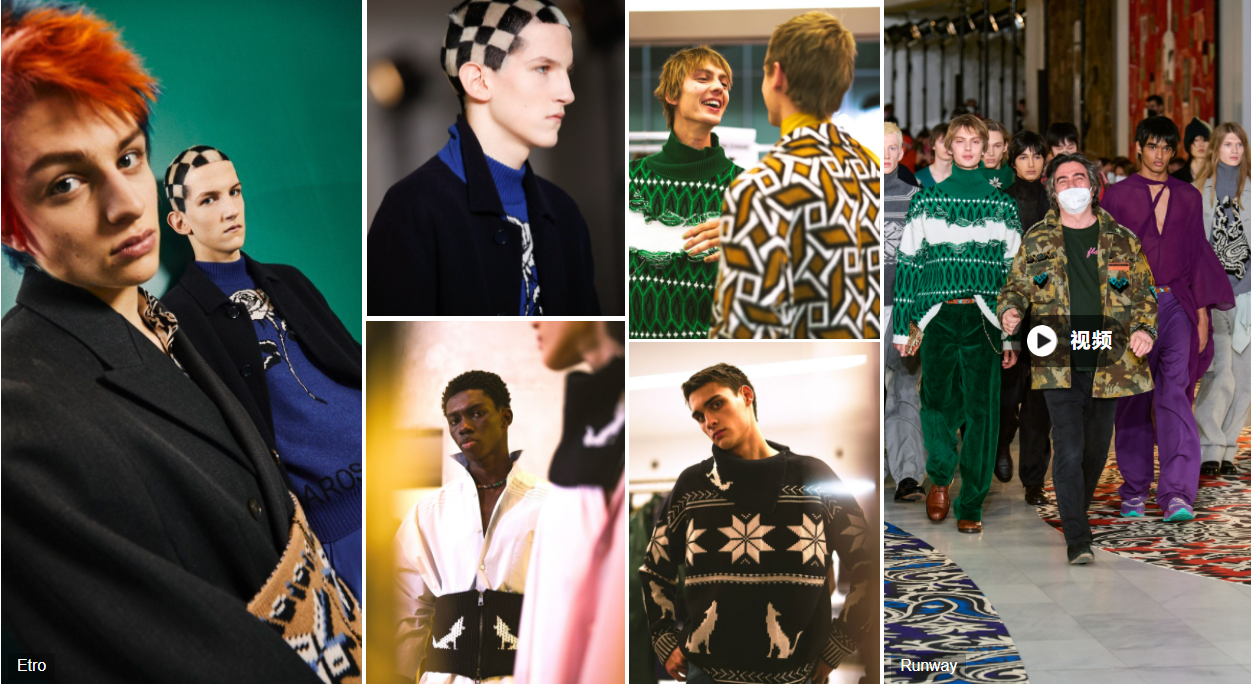 Tonal looks were represented repeatedly with smart colors on the F/W 22/23 runway. Blue Quartz and Verdant Green were used boldly from outerwear and undershirts to bottoms and even accessories. Thai Curry and Goji Berry occupied a part of the runway. Neutral Wind Chime balanced the collection and completed a full palette.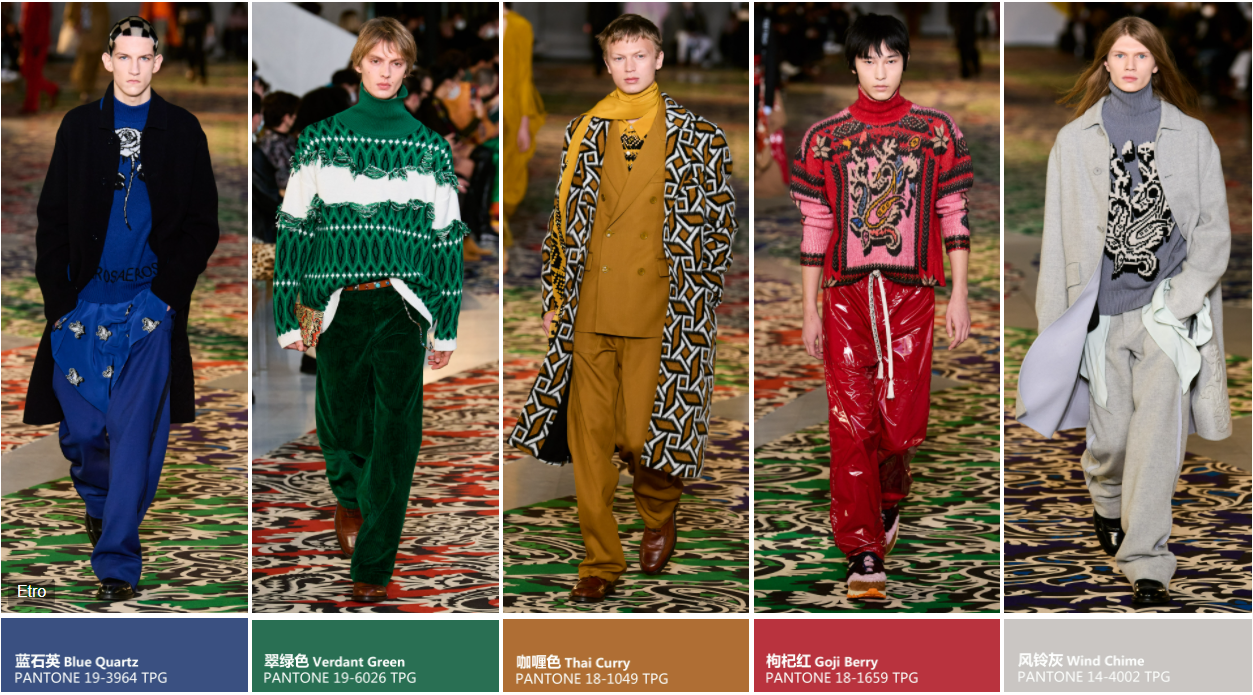 The signature paisley of Etro is reinterpreted by differing ways in each season. And the latest runway even put paisley into the scenes. Leather, velvet, precious embroideries, and colorful wovens were unveiled repeatedly on garments. Classic paisley on contemporary clothing brought mysterious aesthetics with a modernized flavor.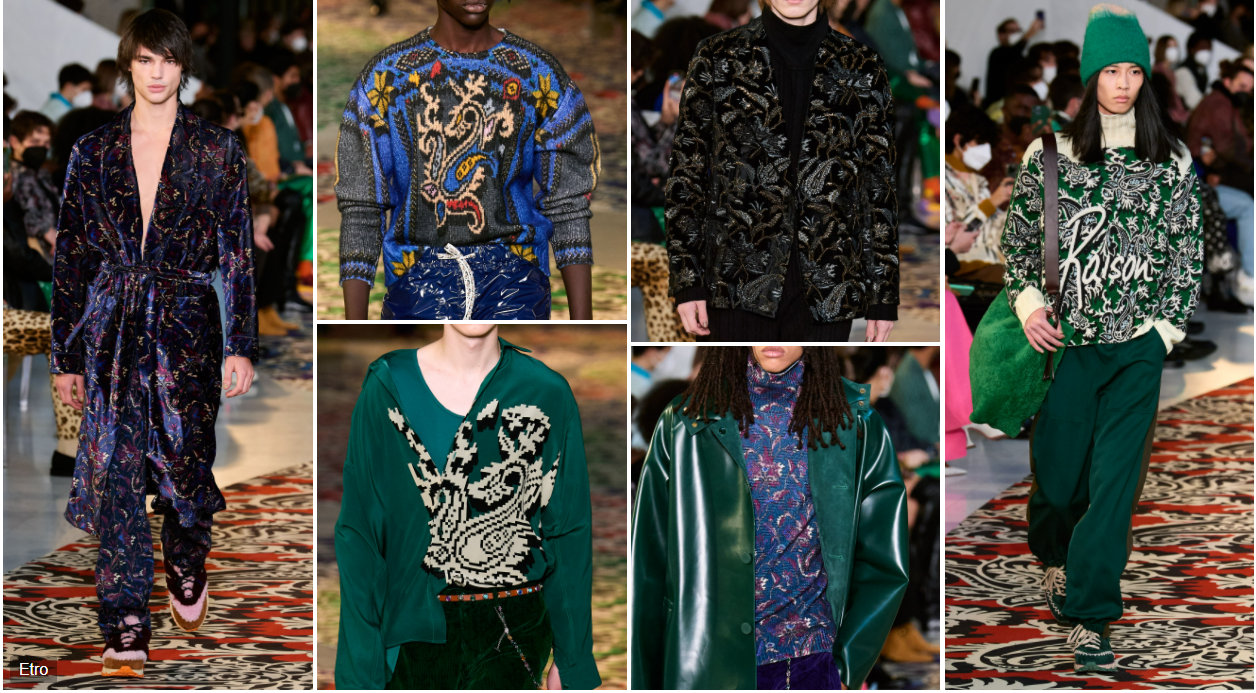 Signs and classic paisleys were distorted to find a geometric dimension. Flowers, wolves, and North stars highlighted the theme and brought statement items.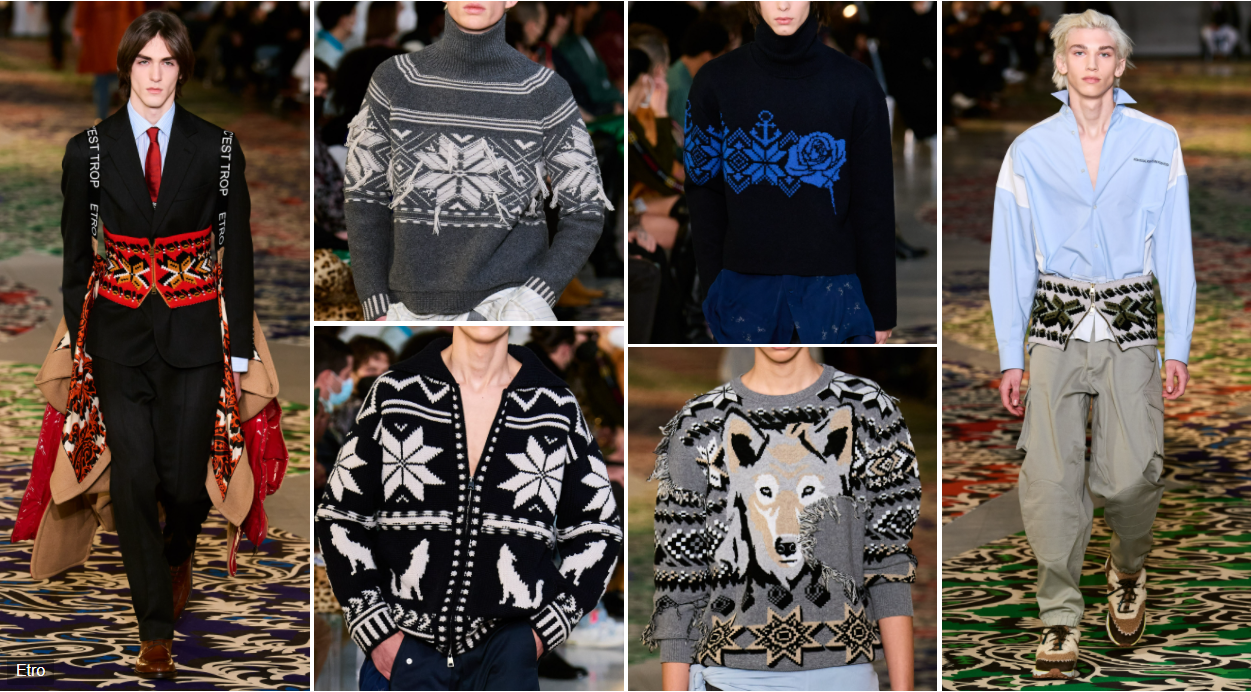 For a full report, pls visit https://www.popfashioninfo.com/details/report/t_report-id_12620-col_30/