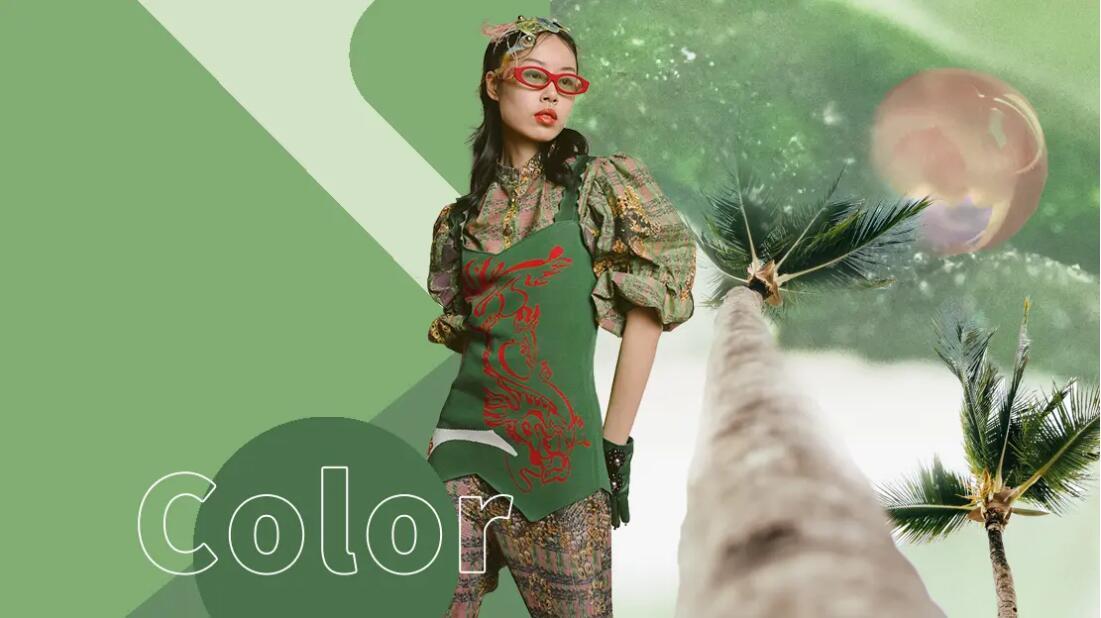 Different from the cold Emerald, the pale Mint Green(PANTONE 17-6333 TPG) conveys warmth, health and energy.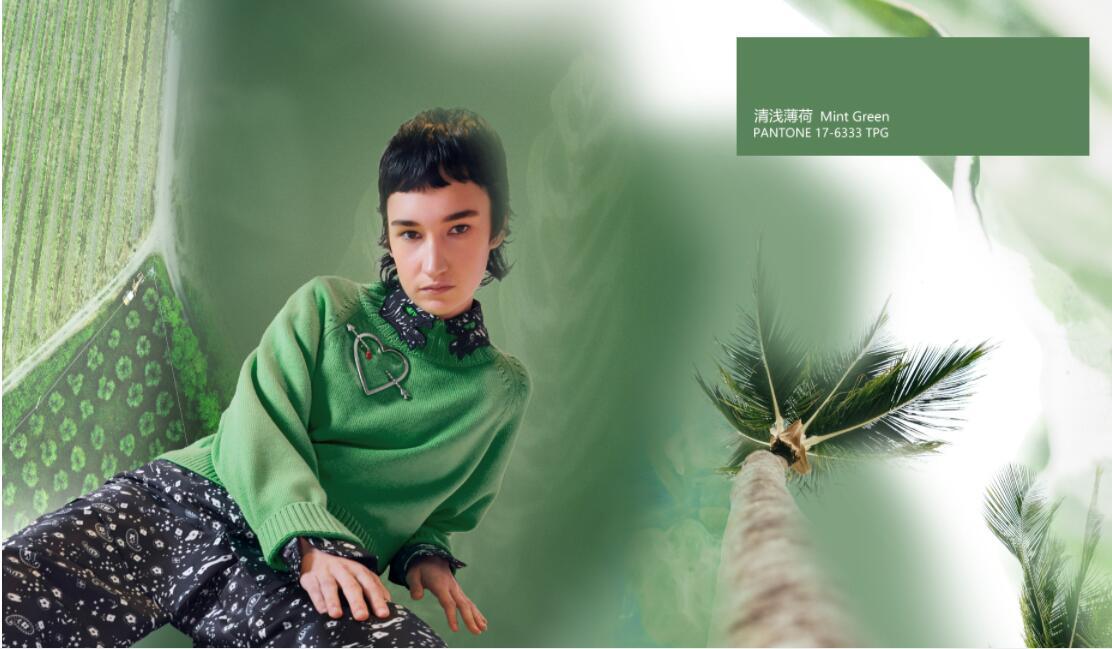 The cool aura of Mint Green balances the lively atmosphere of runways, which allows us to feel the energetic nature. The vitality brought by the thick green hue pays attention to the heaviness and fuzzy touch in A/W. The expression of stitching is relatively weak, and mohair and mink will be the best choices.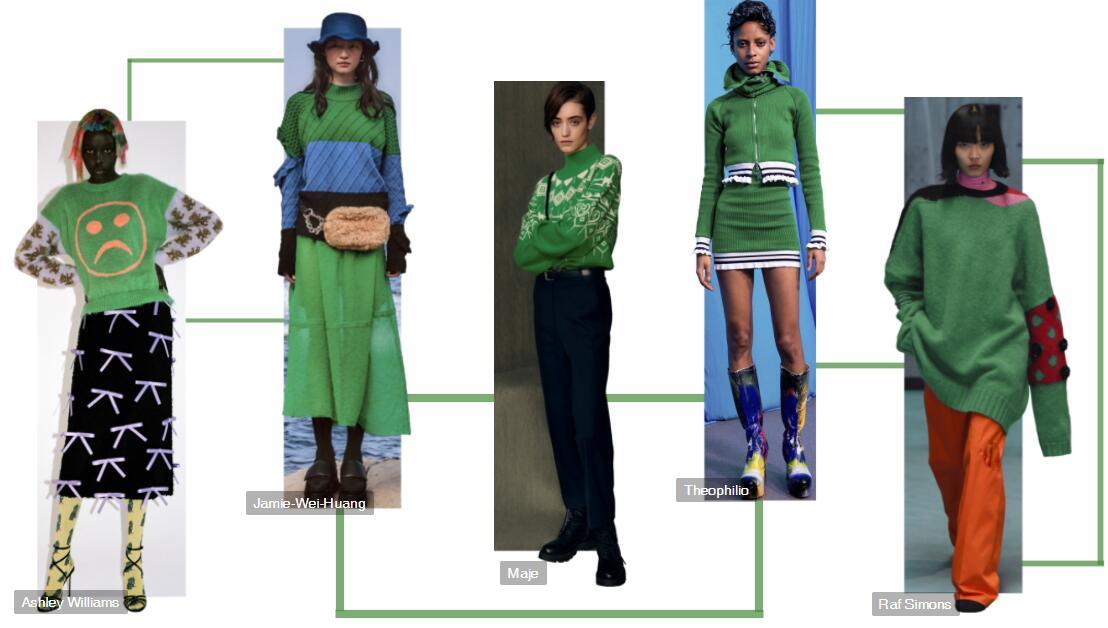 The color matching of Mint Green focuses on presenting the elegant retro touch. Green is boldly conflicted with red, and the edges are under-lined by Outer Space to reveal delicacy. Romantic and active pattern design is also essential.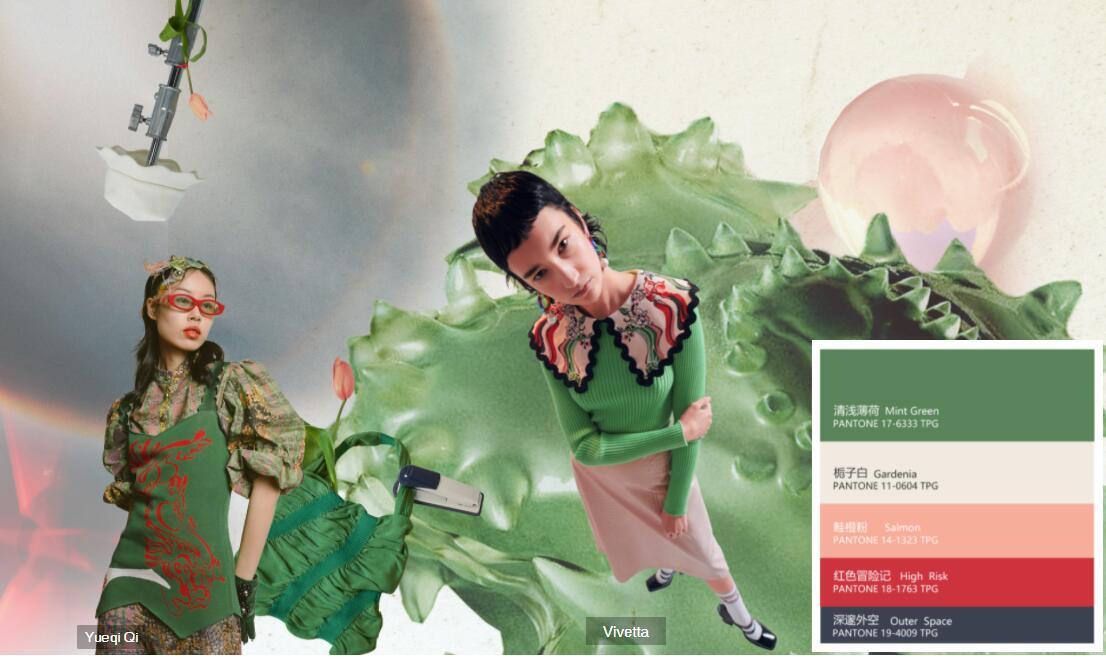 For a full report, pls visit https://www.popfashioninfo.com/details/report/t_report-id_11717-col_125/