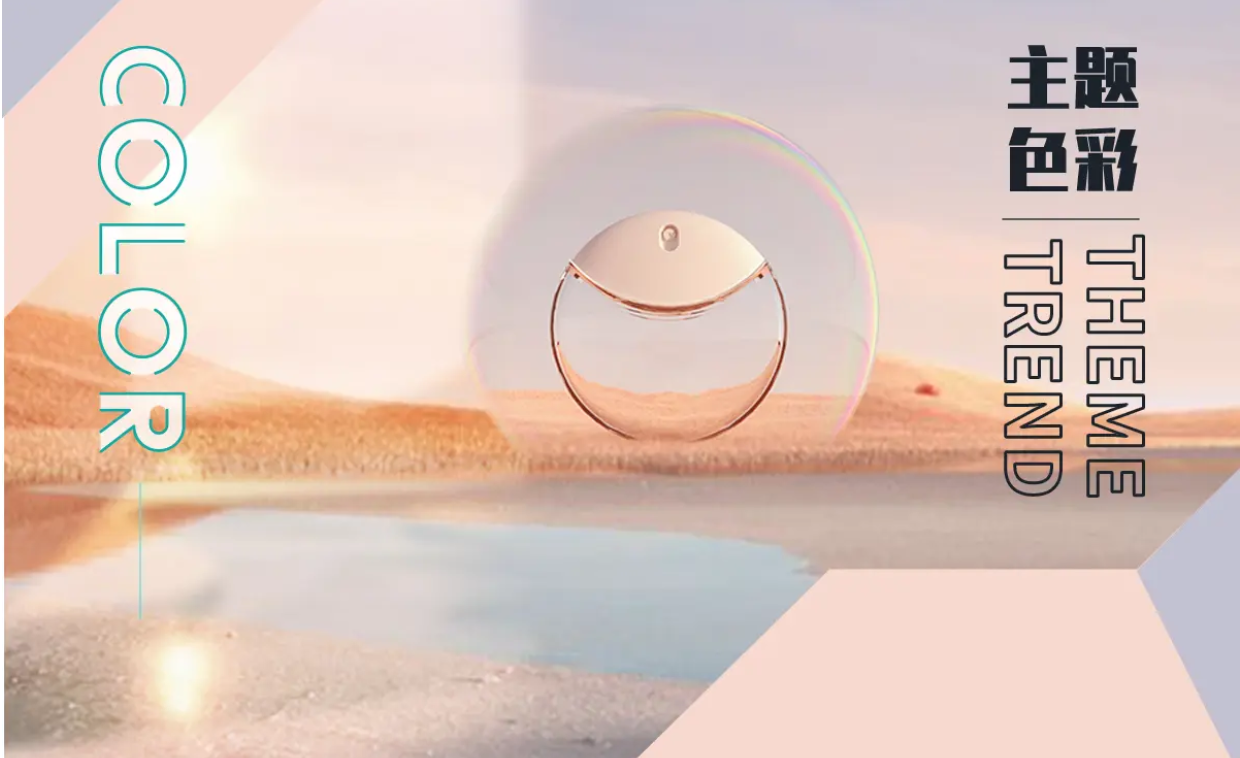 The colors of Natural Spectrum come from Mysticism. Natural lights can be either healing or punchy in different situations and times. Interstellar elements are mainly presented on outdoor performance wear, while natural, ethereal colors develop fairy sophisticated womenswear. Brighter warms are injected into the fresh palette to show the positive mood of summer, endowing urban people with a comfortable, immersive experience.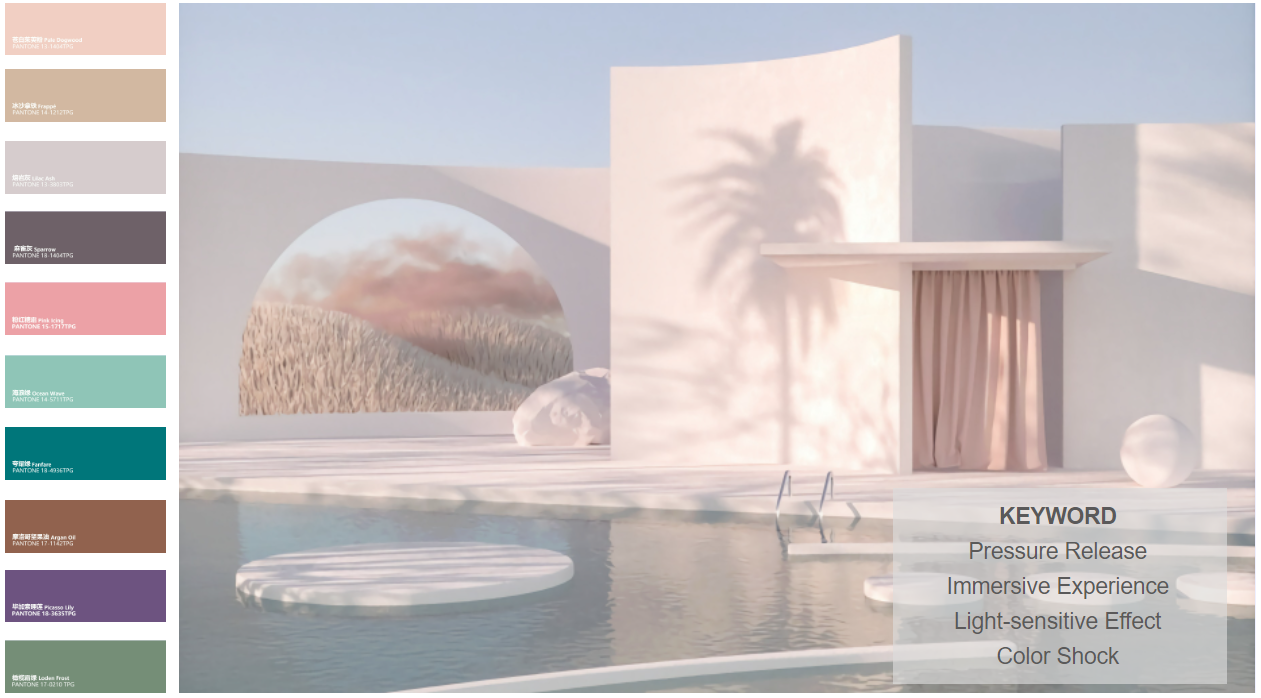 Natural bluish glue and neutral yellow are fused in haziness to present gentle prints for S/S pieces. Different shades of natural tones are interlacing between virtual and reality. Just like the living beings growing freely in the natural world, minimalist and gentle lights soothe the inner space of urban people and express the concept of freedom.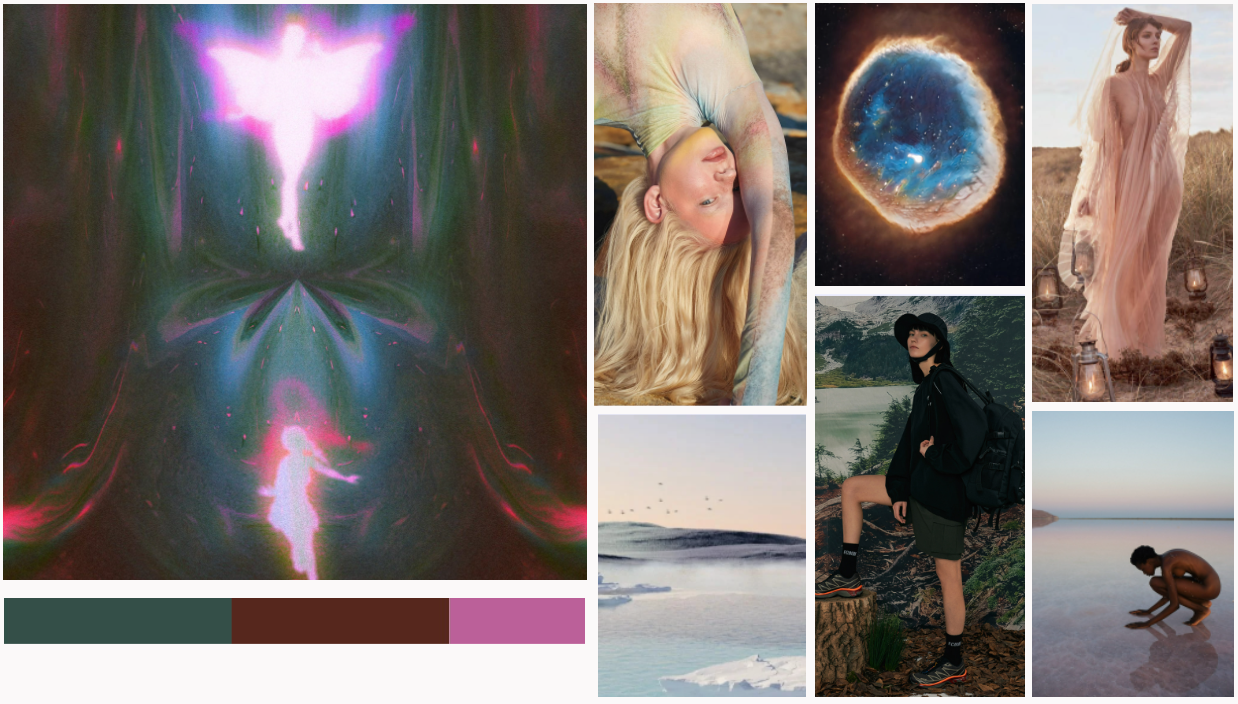 Natural Spectrum tells four color stories: Light of Phantom, Interstellar Adventure, Mysterious Tribe and Magic Boom. Inspired by the artist Evgenia Kayumova, Light of Phantom uses fantastic colors to express peacefulness and isolation; Mysterious Tribe tries to explore the faith of human cultures and the most essential emotional connects in the post-epidemic era; Interstellar Adventure explores the mysterious spaces in the universe; Magic Boom presents the powerful visual impacts brought by the optic artistry.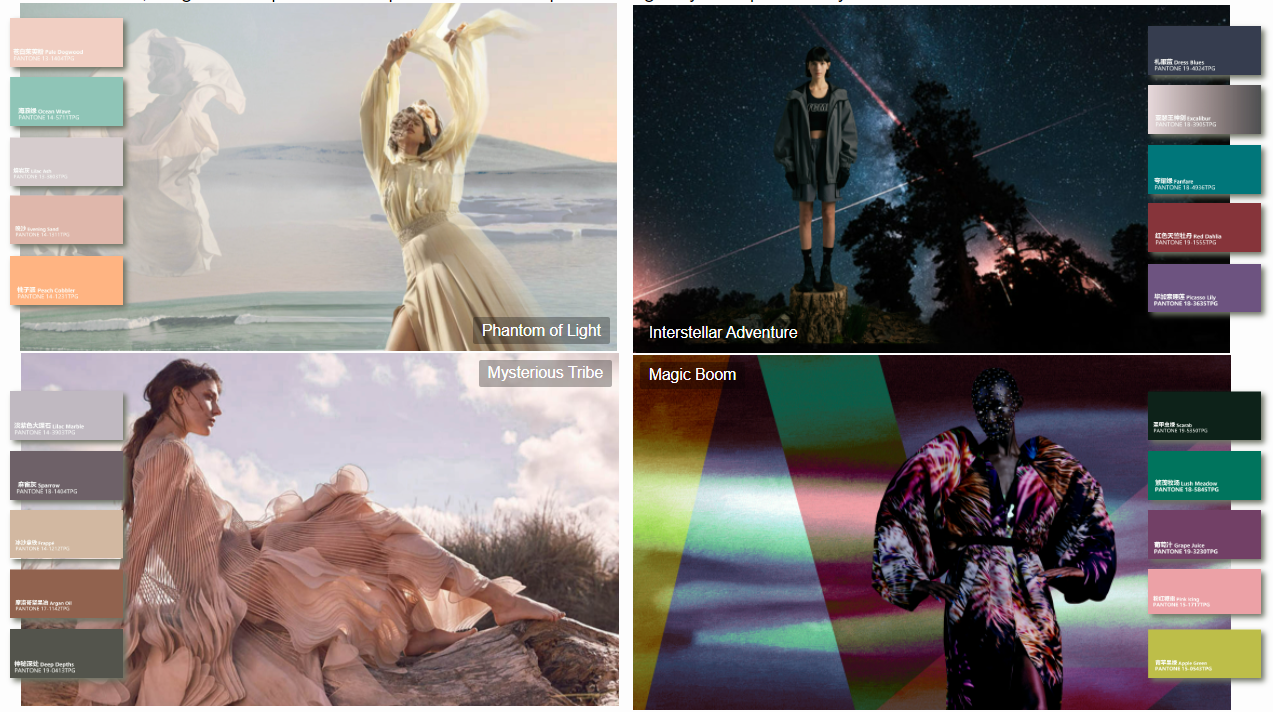 Light of Phantom uses gentle pastels with lustrous, translucent materials to create an ethereal and airy texture. The fantastic photos of Evgenia Kayumova display the feeling of peacefulness and isolation. Sophisticated lights, perfect compositions and natural backdrops take the center stage.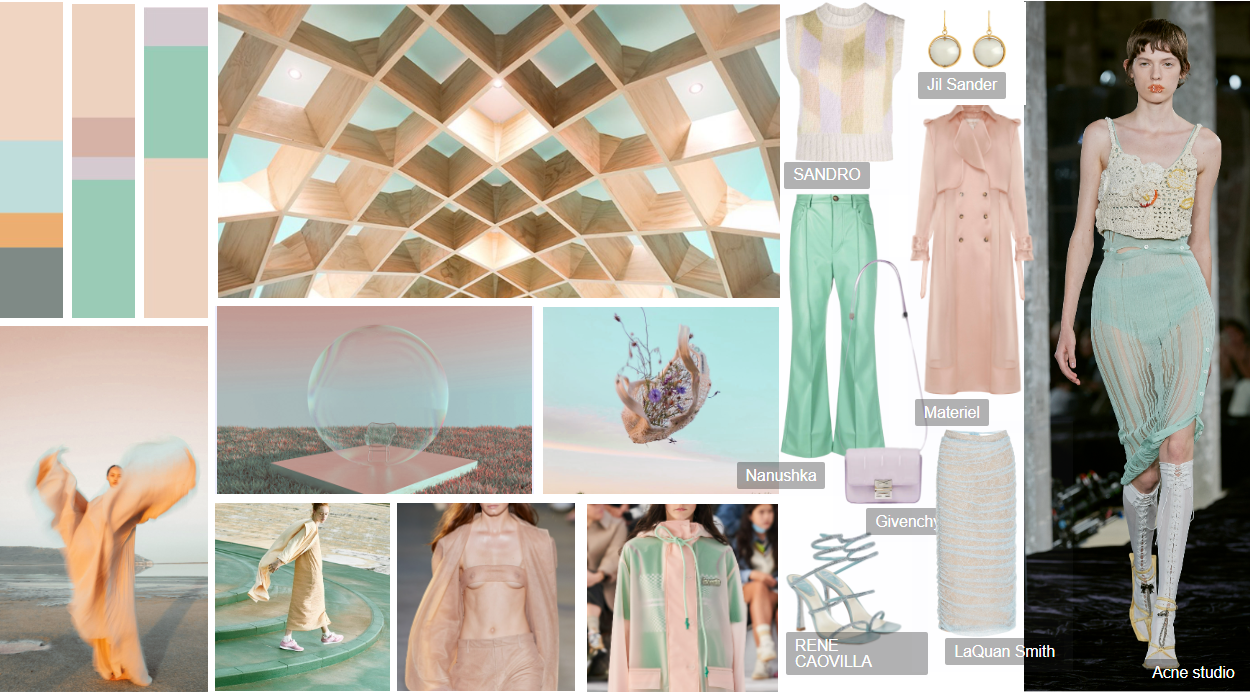 For a full report, pls visit https://www.popfashioninfo.com/details/report/t_report-id_13148-col_125/