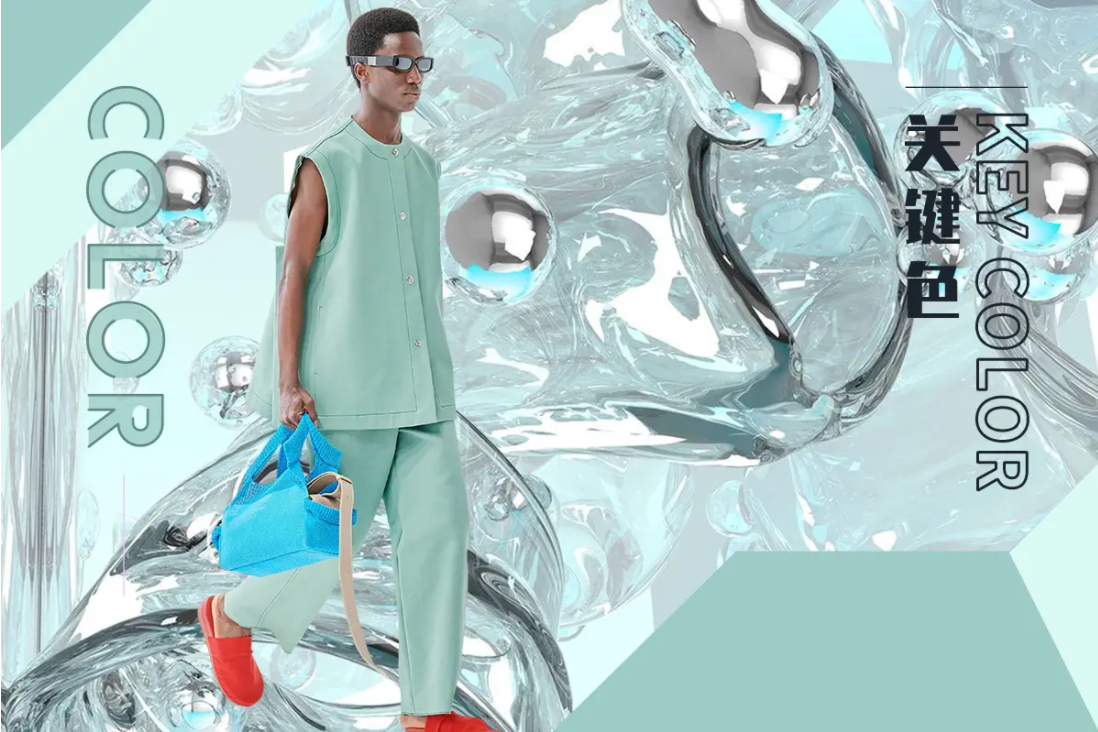 The clean Ocean Wave is sourced from the natural power. The changing, rolling ripples also reflect the healing color of sky, which allows urban people to enjoy the pleasant of nature. Ocean Wave is applied as the main tone to explore the diversity and practicality of color. The transparent and lustrous textures will bring different presentations.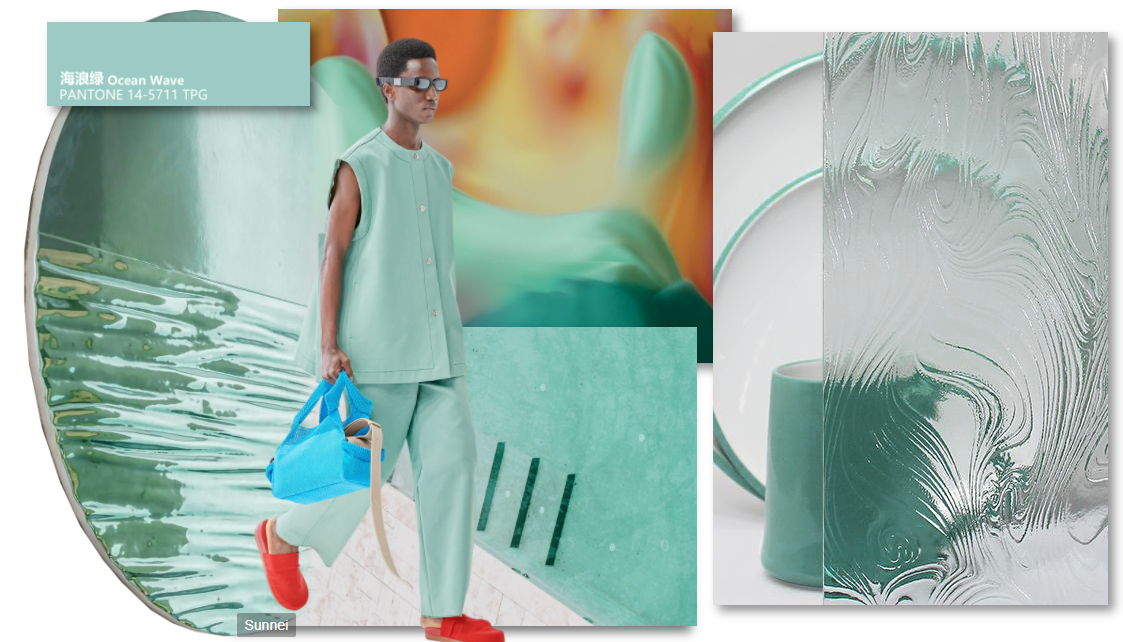 The use of Ocean Wave rejuvenates the looks of men and creates a casual and active mood. The pairing with darker red interprets a retro sportif style; practical pales, colorless tones, and golden brown are injected into the palette for natural textures; tonal combination is joined by upscale grayish hue to show the nostalgic street fashion; besides, the team with coffees in different shades renews the colorway of natural businesswear.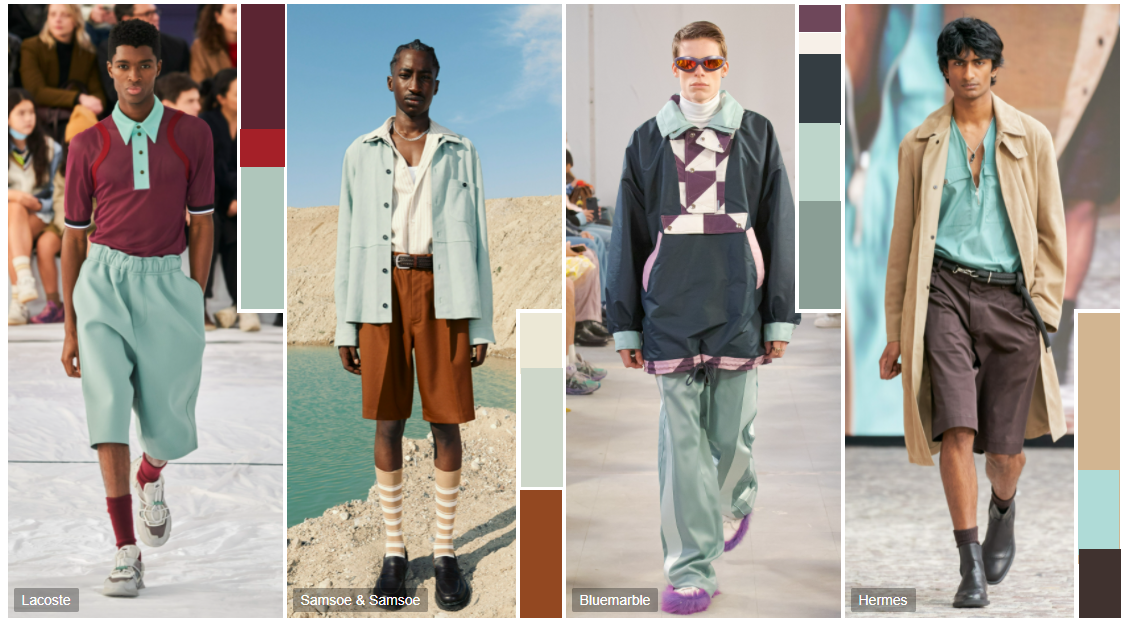 The clean hue of Ocean Wave is suitable for the expressions of natural casual patterns. Natural plants, rippled motif, and tonal geos can better set off the color property. Flowers, vegetables, and fruits are presented by water printing and laser cutting to show diversity.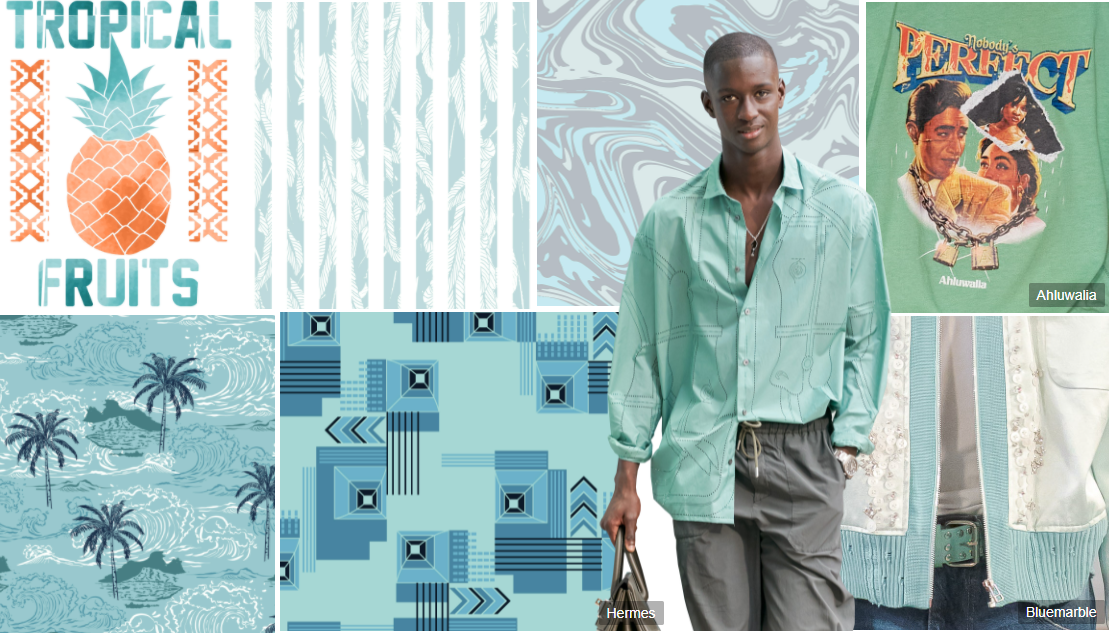 Ocean Wave is collided with Jaffa Orange to present a psychedelic feeling. Darker Pumpkin Space and Silver Pine are infused to finish a natural and casual palette.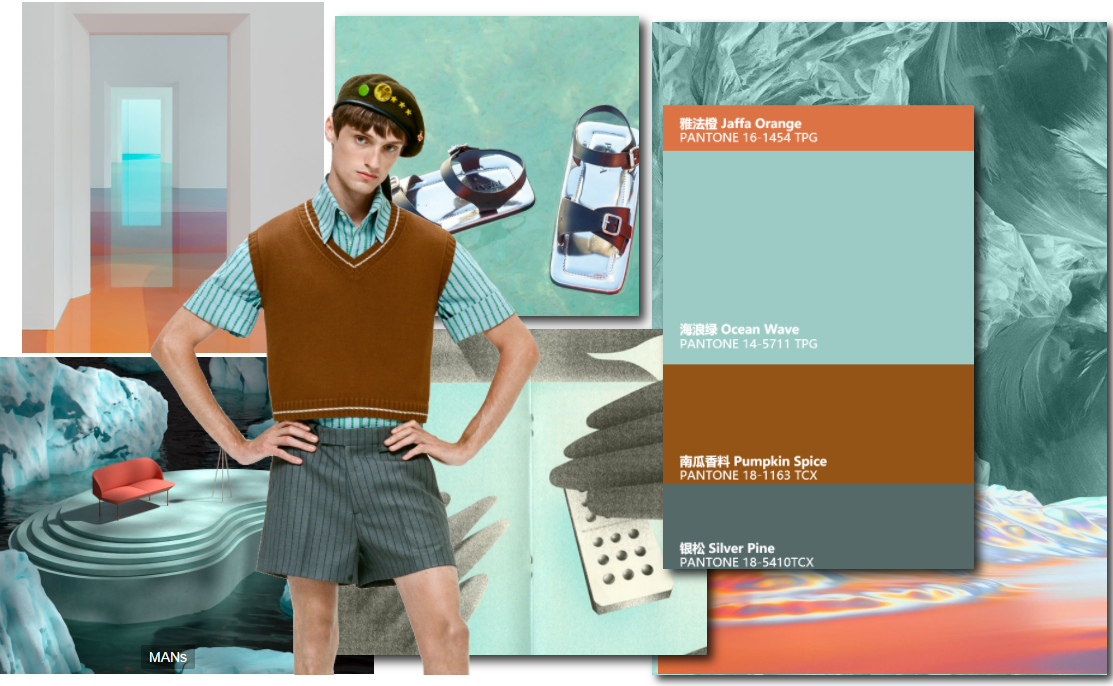 Ocean Wave is mainly applied on shirts, T-shirts, and jackets. The pairing with contrasting colors and neutral tones interprets the dressing of casual business style. The patterns in Jaffa Orange strengthen the visual impact and bring a youthful attitude. Natural plants are printed all over the garments to elevate the tonality. Pieces with positioning prints are stylish and versatile. The matching with white or black bottoms and footwear presents a casual atmosphere.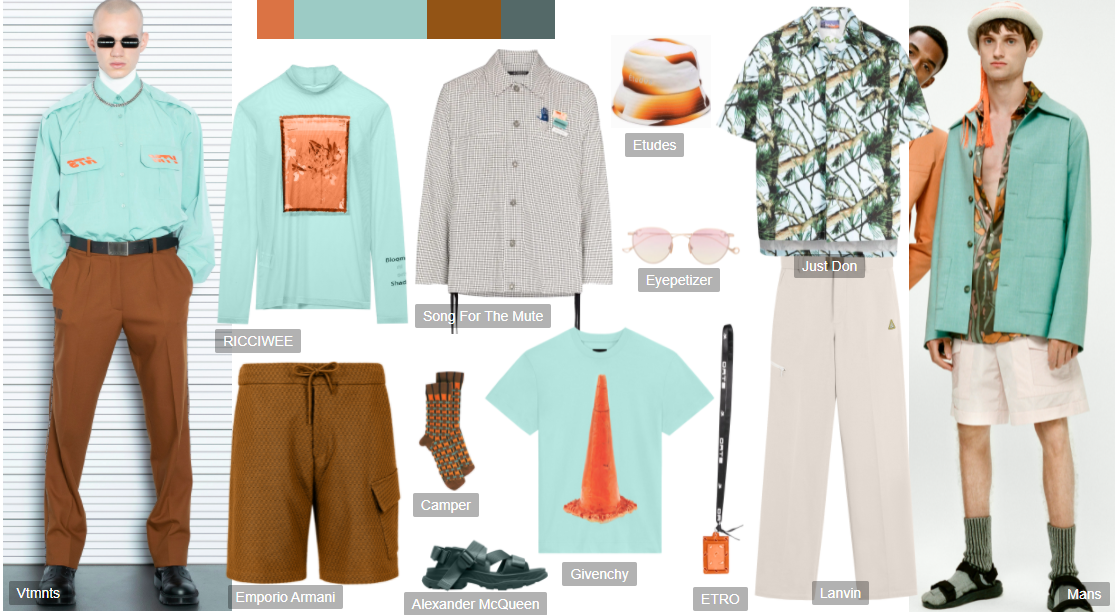 For a full report, pls visit https://www.popfashioninfo.com/details/report/t_report-id_13103-col_125/