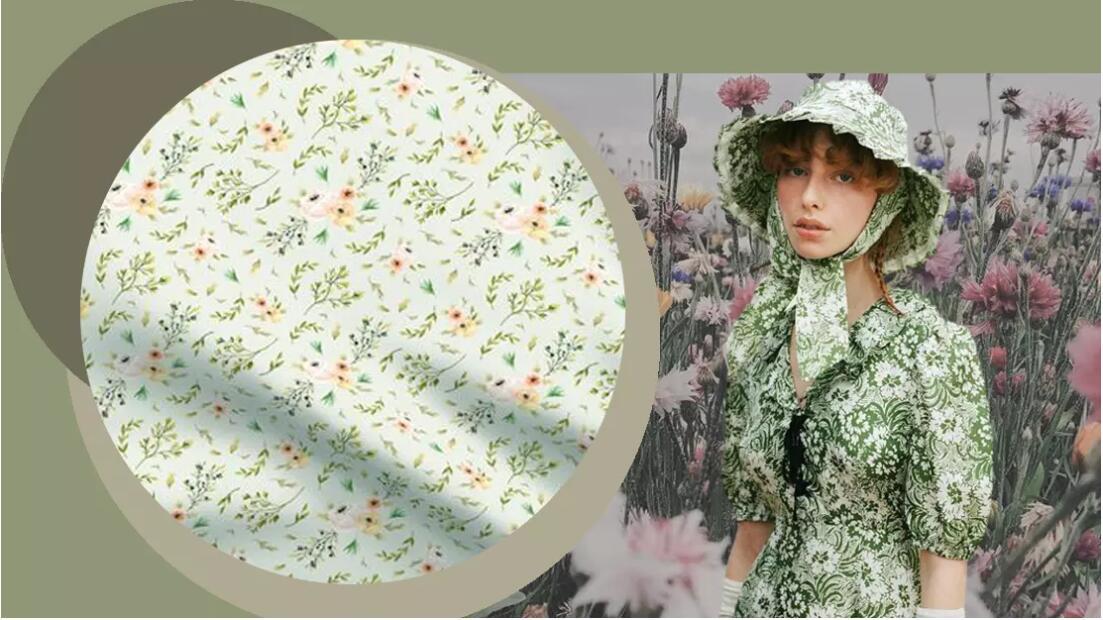 With the changing global background and unstable factors, people are longing for the past old times. Daily life is filled with anxious and worried emotion, and people need healing and relaxation urgently. Floral pattern plays an important role in A/W 22/23 because of the more cautious consumption concept and the attention to cross-seasonal products. This theme will provide consumers with relaxing dressing experience through the introduction of forest floral fabric, vintage garden fabric and handcrafted stripe & check fabric.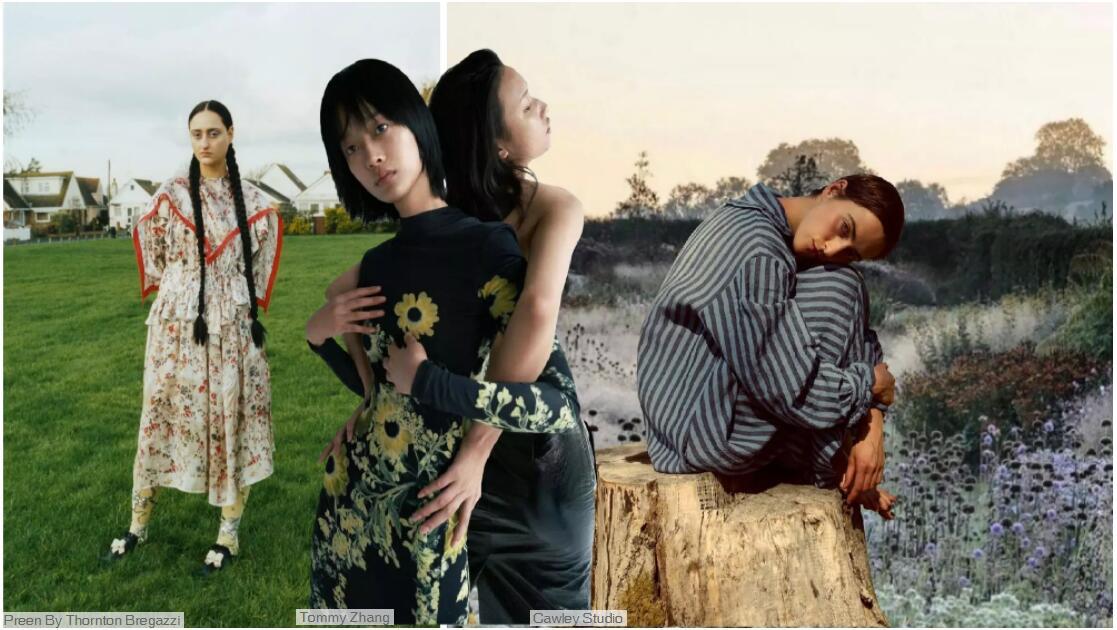 In this turbulent beginning of the new decade, healing prints become the common pursuit. With the cautious consumers are paying more attention to the cross-seasonal products, floral pattern will be the main prints in A/W 22/23. Different from the past seasons, plain and kaleidoscopic repeated flowers are used to outline the scene in forest. The application of cotton blend fabrics perfectly combines the fabric and style.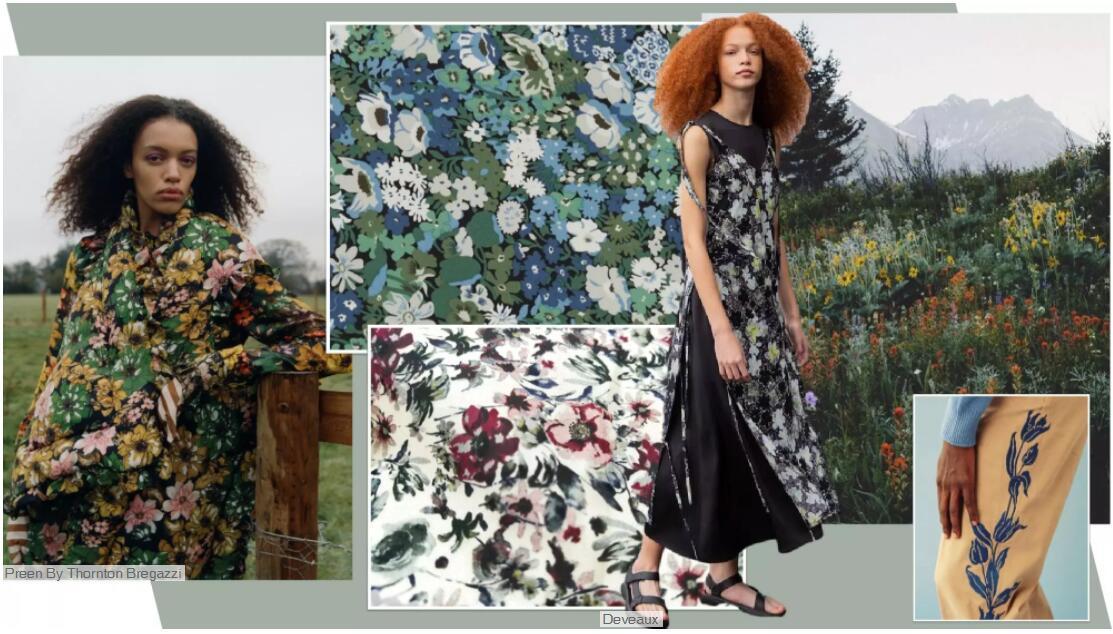 Forest floral fabric is made by the blend of cotton, polyester and viscose fibers. After the printing process, kaleidoscopic floral patterns are shown with the comfort of cotton, wear resistance and crinkle resistance. It is suitable for creating A/W 22/23 women's A-line or H-line blouse, shirt, skirt, trousers and dress without too much details.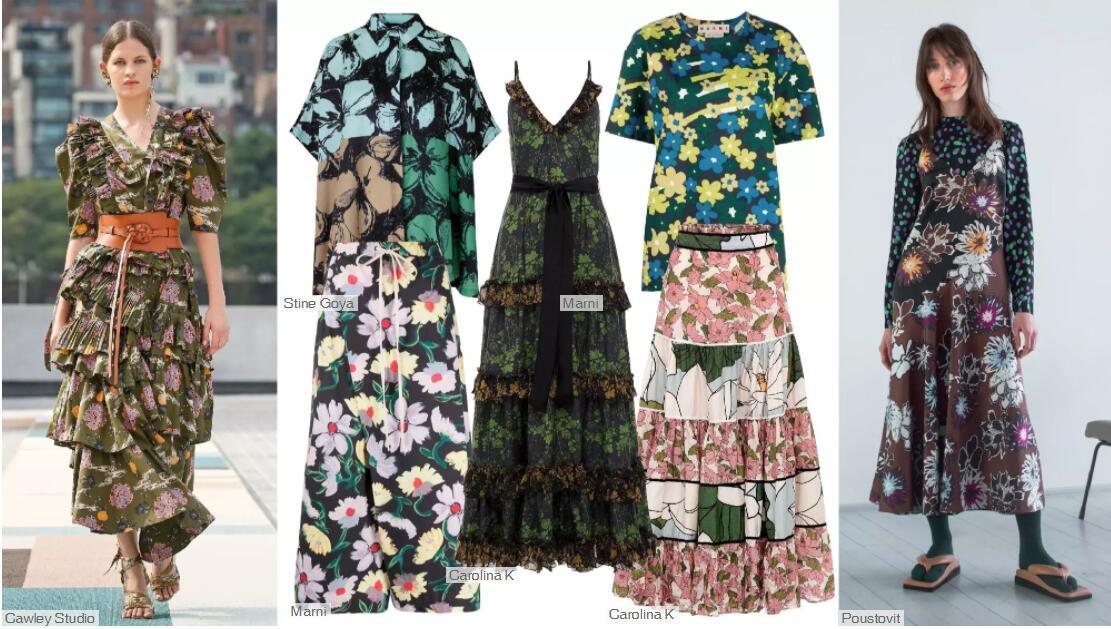 Gardening has become one of the popular hobbies in leisure because of the self-sufficient indoor lifestyle. Consumers are also attracted by the online planting community on Tiktok. Gardening can help fashionable cottagecore look to become a more relaxing and sincere aesthetic. Floral, plain hand-written plant and fresh geometric patterns are combined with cotton-linen and cotton blend. And the application of eco-friendly printing ingeniously present the plain romance of vintage garden fabric.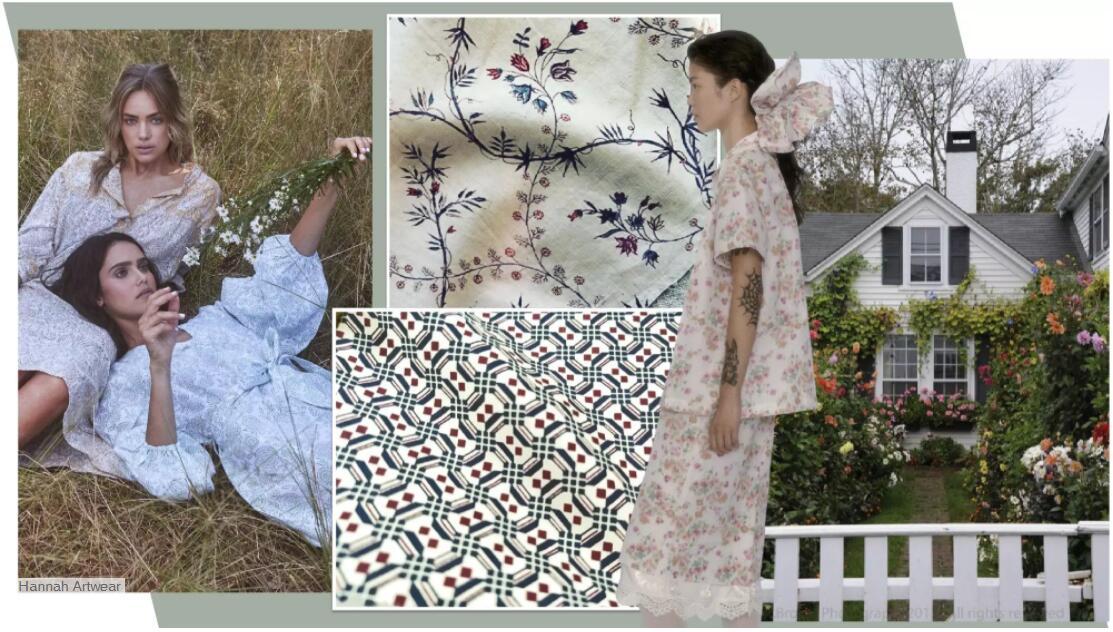 For a full report, pls visit https://www.popfashioninfo.com/details/report/t_report-id_10029-col_127/