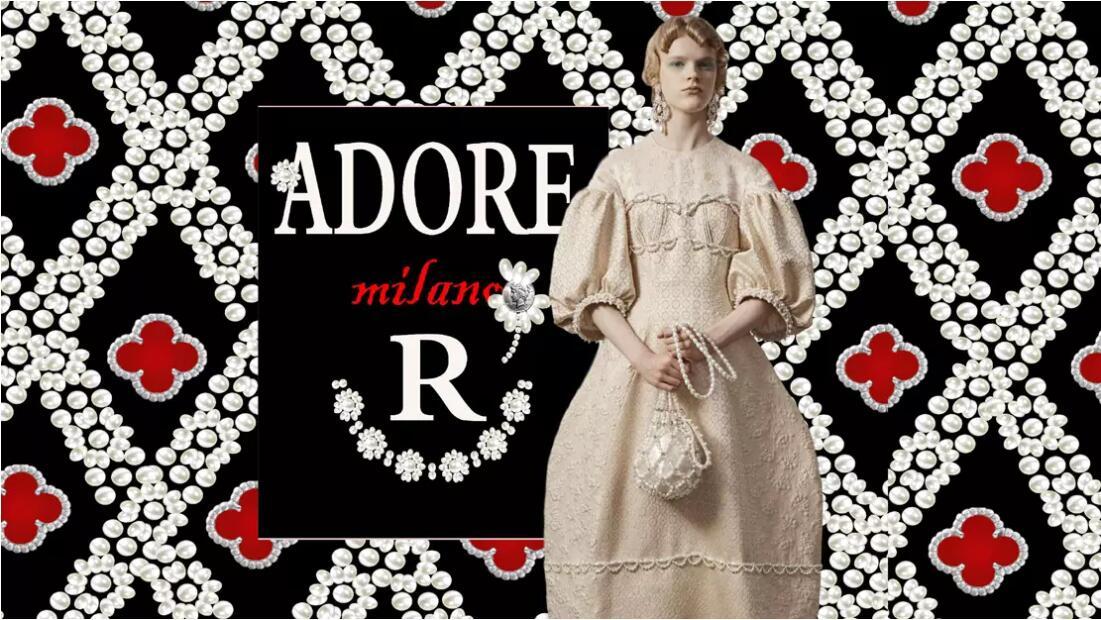 Pearls add a layered sense and luxurious feel to patterns. This time we try to depict real pearl patterns, and combine with fringes, accessories in posters, mysterious eye patterns, floral chains and geometric layout to bring more possibilities. Digital print lowers the cost, ideal for fashion brands.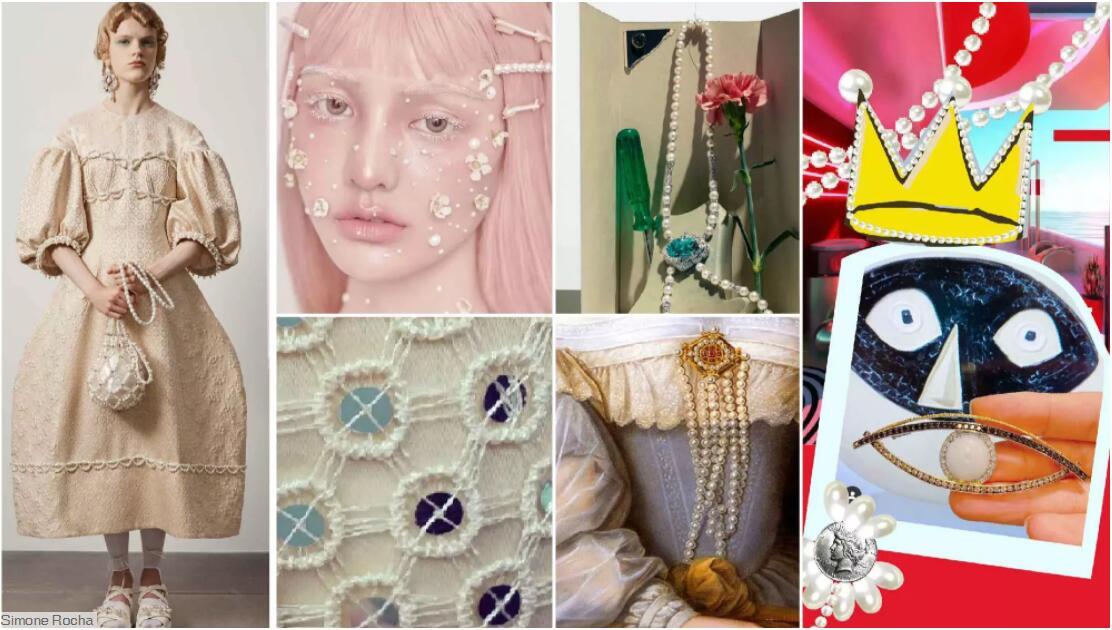 Pearls form varied letters. It is the simplest technique that pearls depict logos. Pearl tassels hang below letters. Letters are combined with pearl webbing. Or beads form chain flowers. Pearls on digital patterns save some cost and give a surreal accent.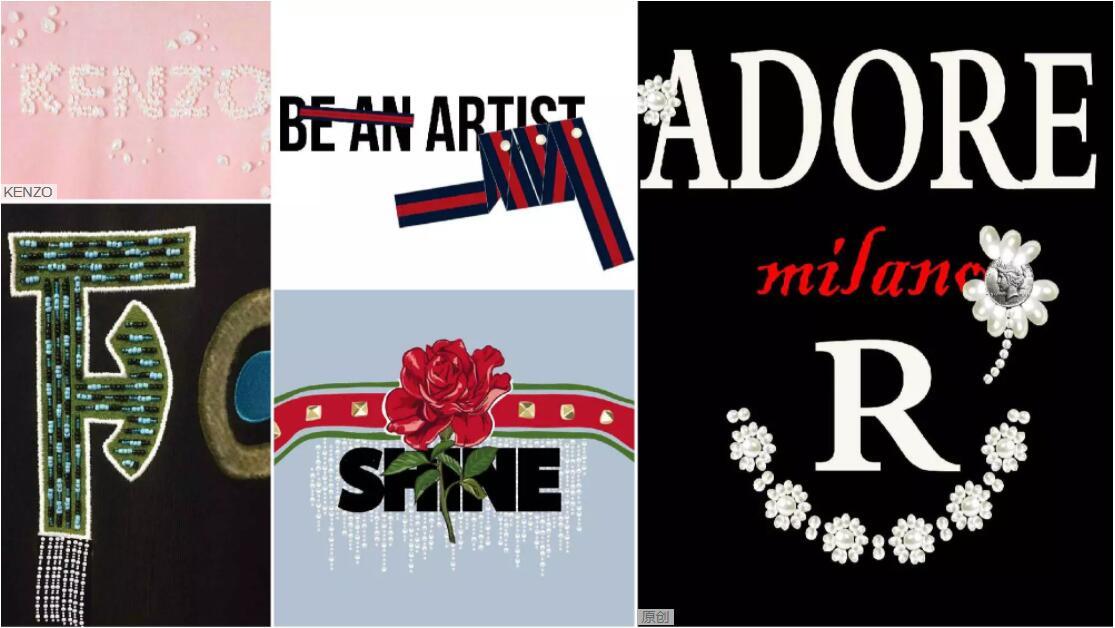 Eye patterns are mystical and weird. Pearls team up with eyes for a divination vibe. Pearl tassels hanging below eyes resemble tears.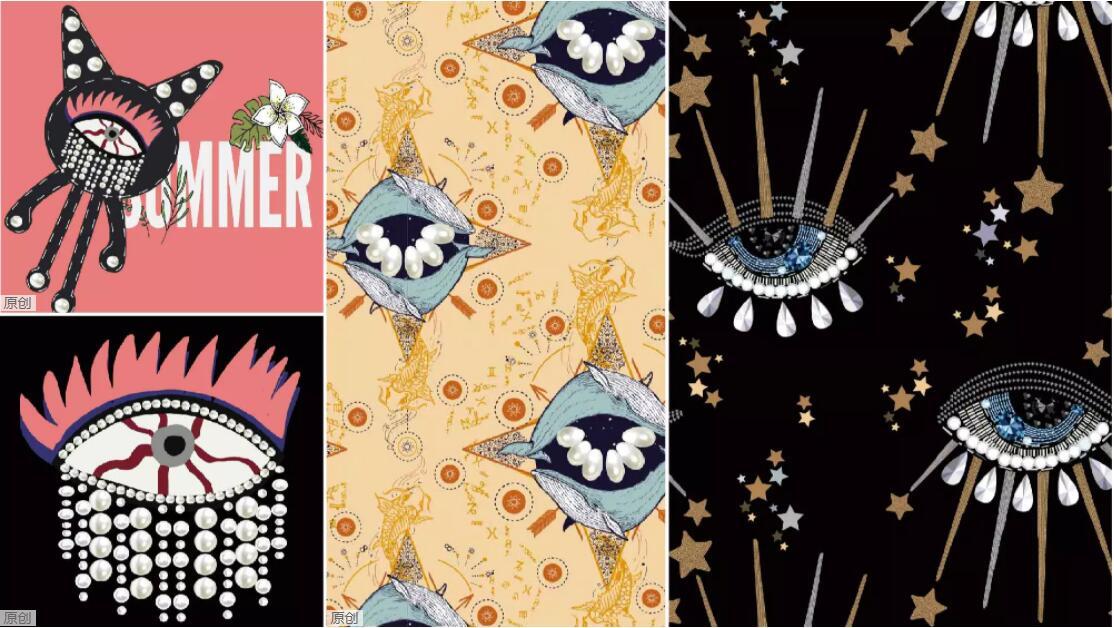 Retro roses, chains and pearls are crossed for a rock punk atmosphere. Letters of fashion brands are printed on the chest, like a pendant, cool and feminine.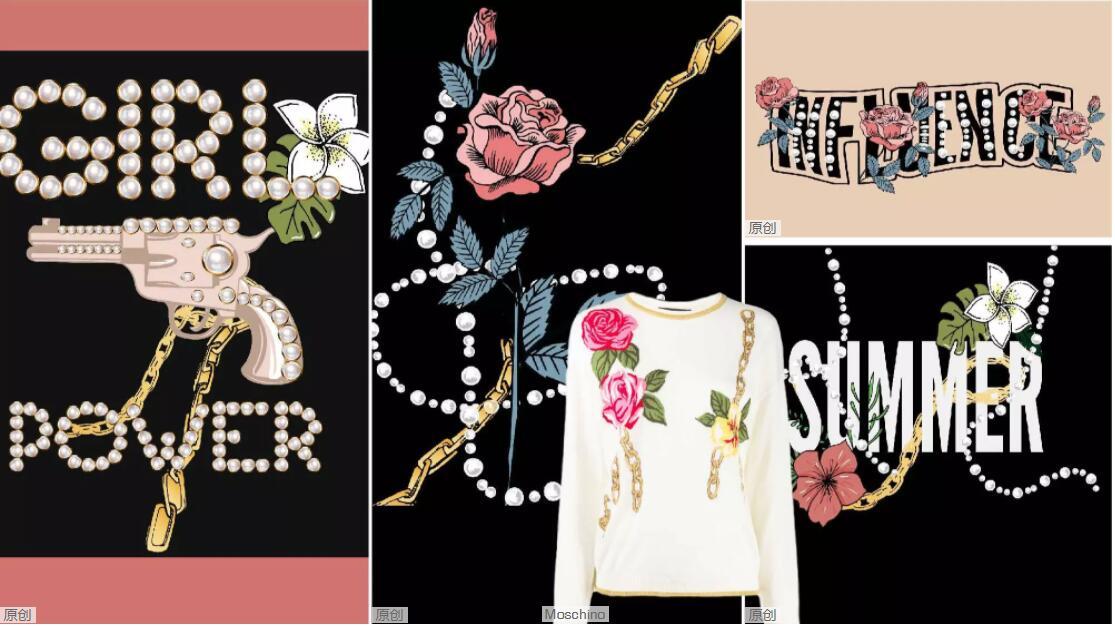 For a full report, pls visit https://www.popfashioninfo.com/details/report/t_report-id_9046-col_126/