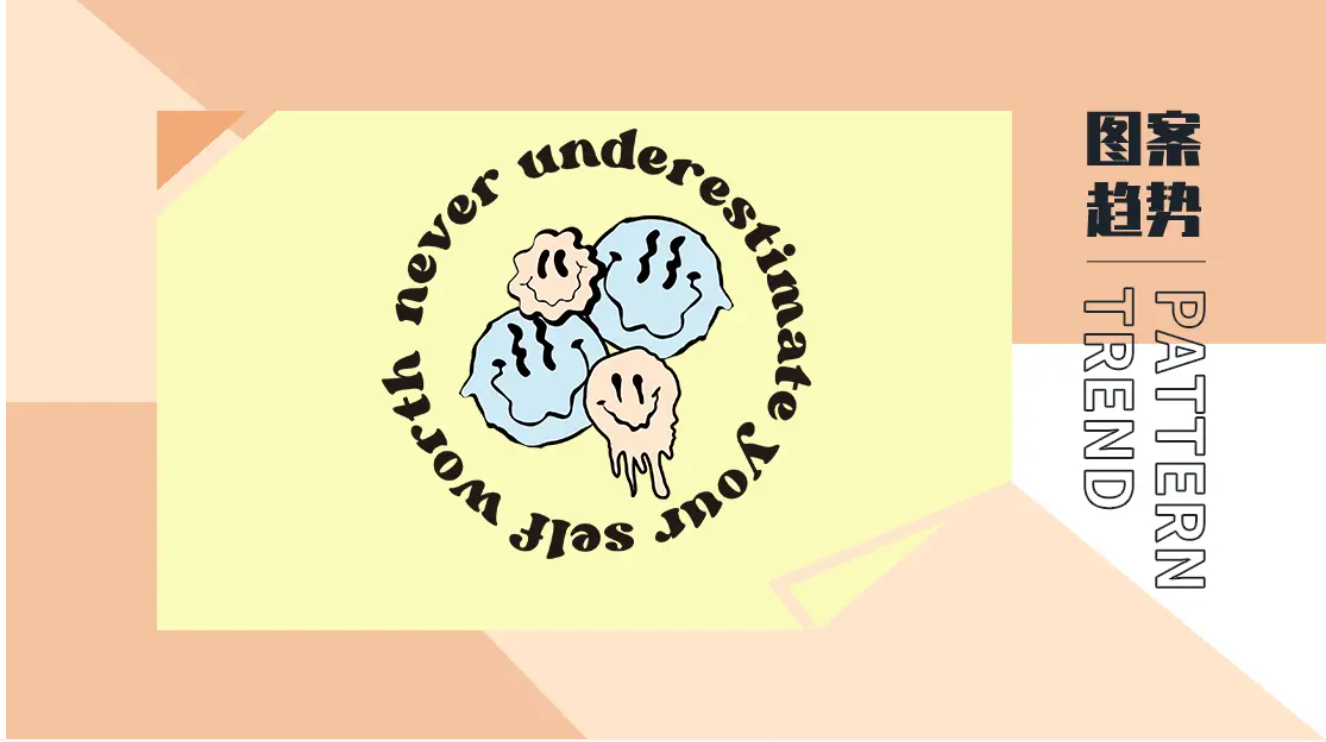 Smiley is not only a simple symbol any more. This expression that represents happiness has been updated and redesigned by many brands. Diverse creative designs catch the attention of public.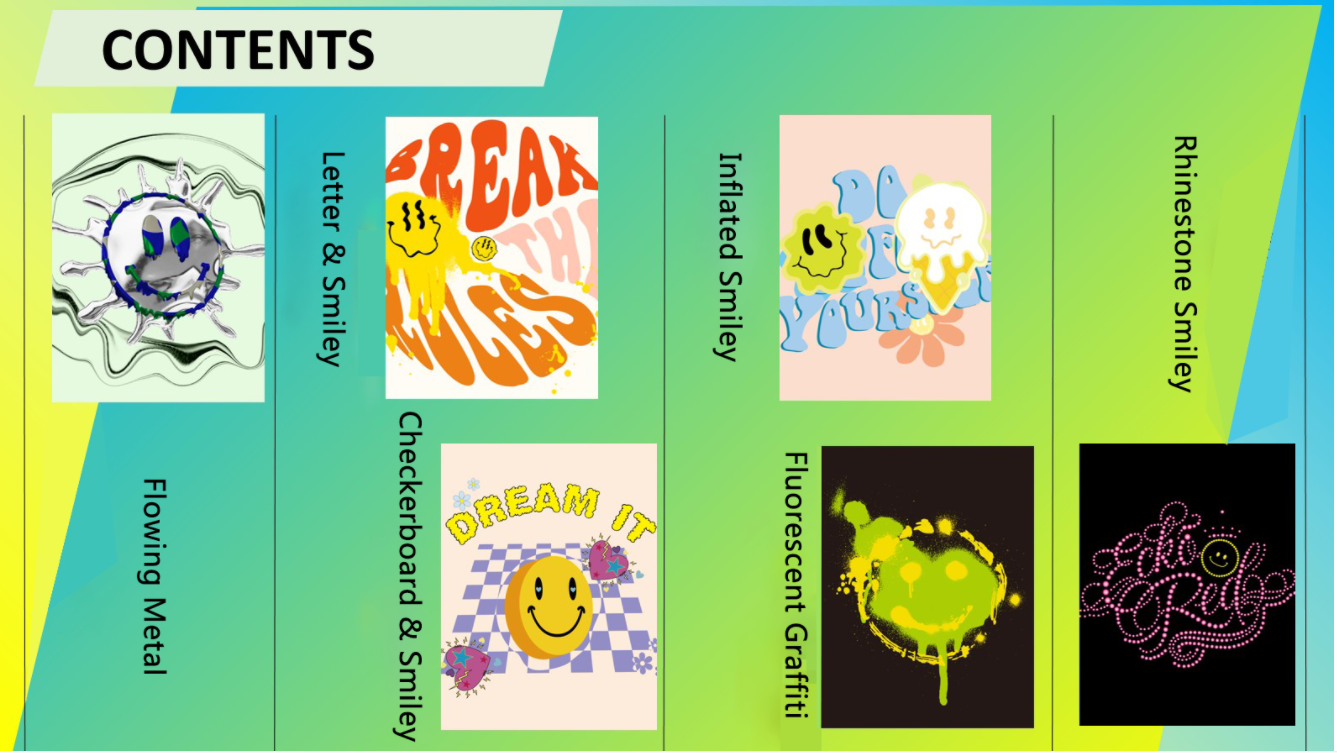 Breaking the stereotype of common smiley, designers use metallic elements to present industrialized patterns. Twisted and rebuilt smiley faces are joined by geometric and letter elements for fun. The melted texture of flowing metal is extremely chic.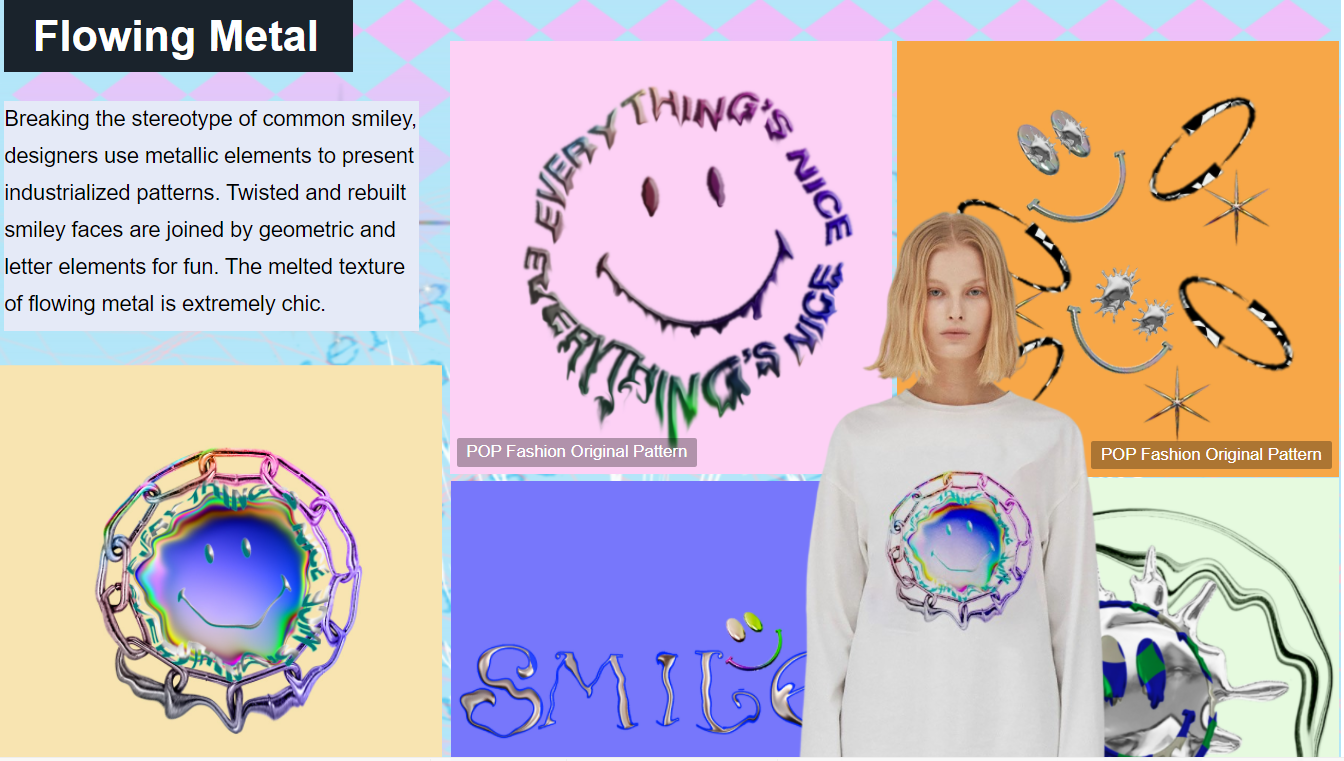 Flat smiley faces are pressed into special shapes. Distorted letters are also added for more pattern layers. Try printing and dyeing with embroidery.
Recommended crafts: terry embroidery, rubber printing, flocking embroidery, toothbrush embroidery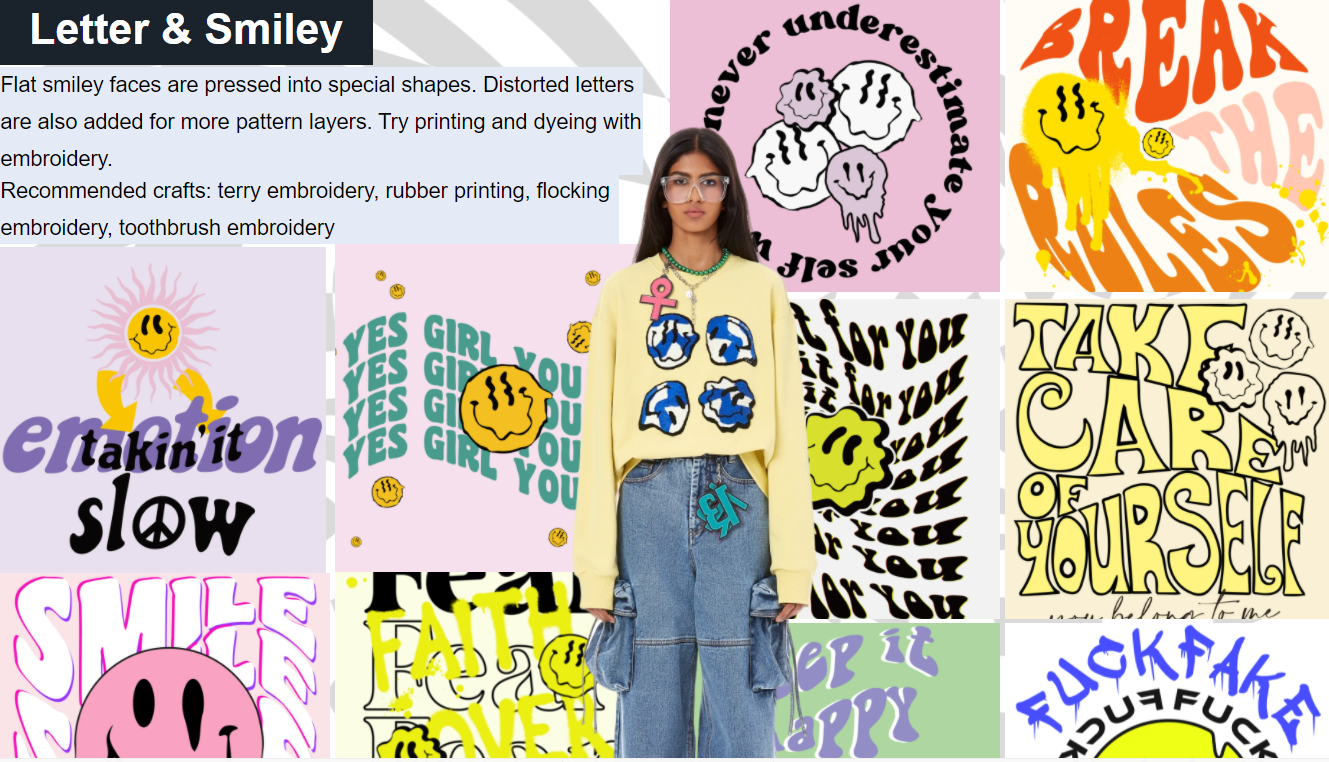 For a full report, pls visit https://www.popfashioninfo.com/details/report/t_report-id_12385-col_126/