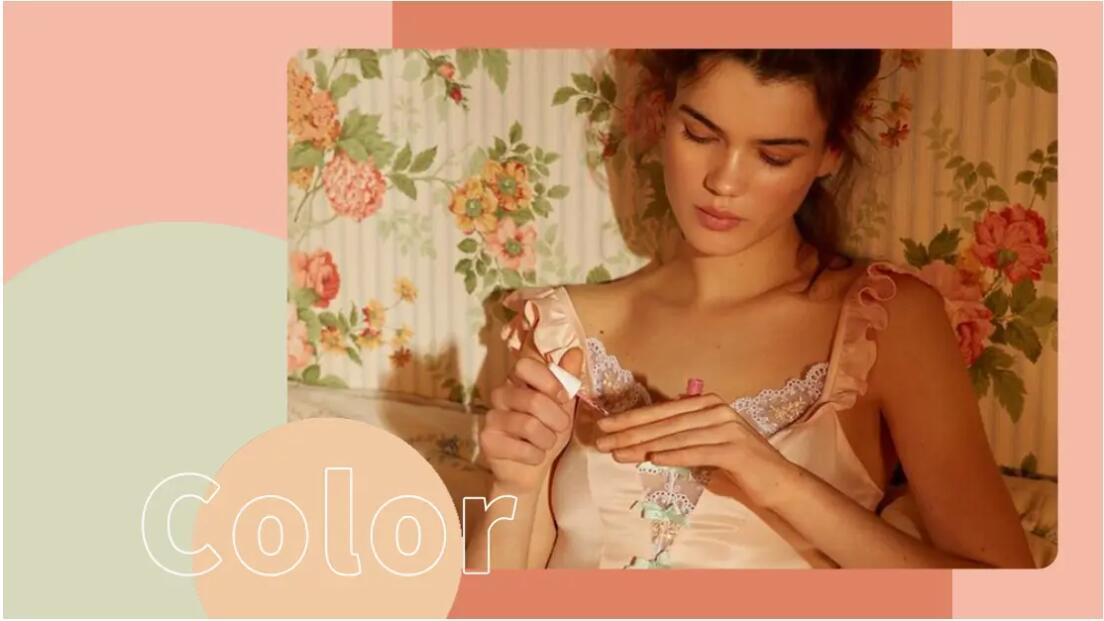 Gentle pastel Loden Frost, Pale Banana and Egret increase the peacefulness of sweet feminine temperament. The fusion with brown presents the understated healing romance. Lustrous colors are suitable for silk, and gentle colors should choose lace, gauze, and retro woolen knit. Decorative Egret provides the warm retro look and interprets women's inner world.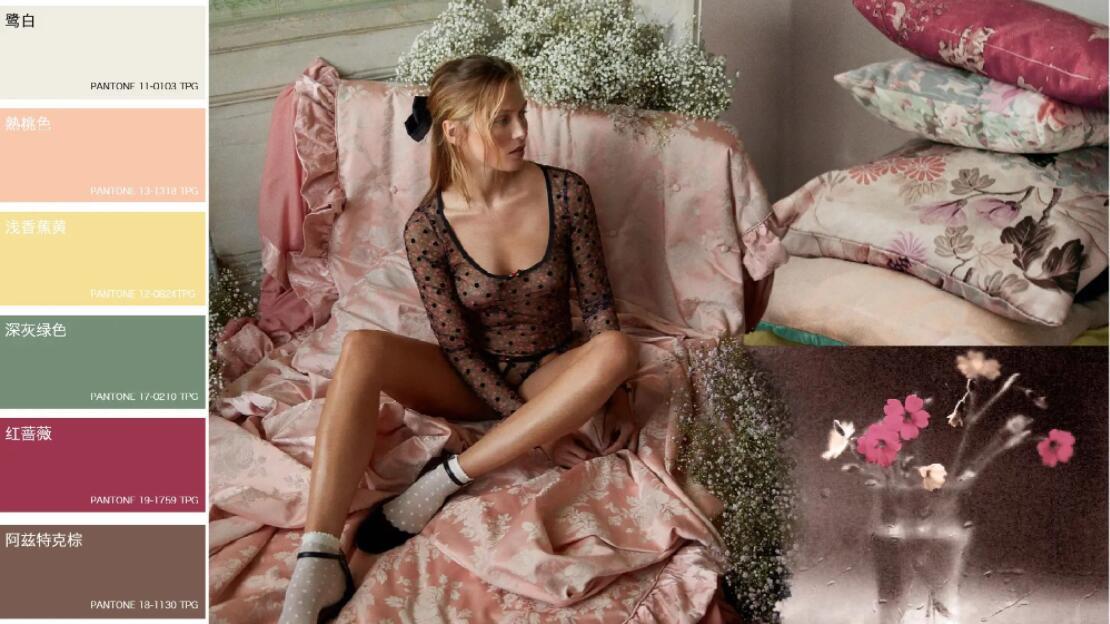 Different from pure white, Egret is the middle color of white and beige, which has the brightness of white and the gentleness of beige. The natural and pure Egret can be combined with elegant lace and gauze to present its flexible and light romance.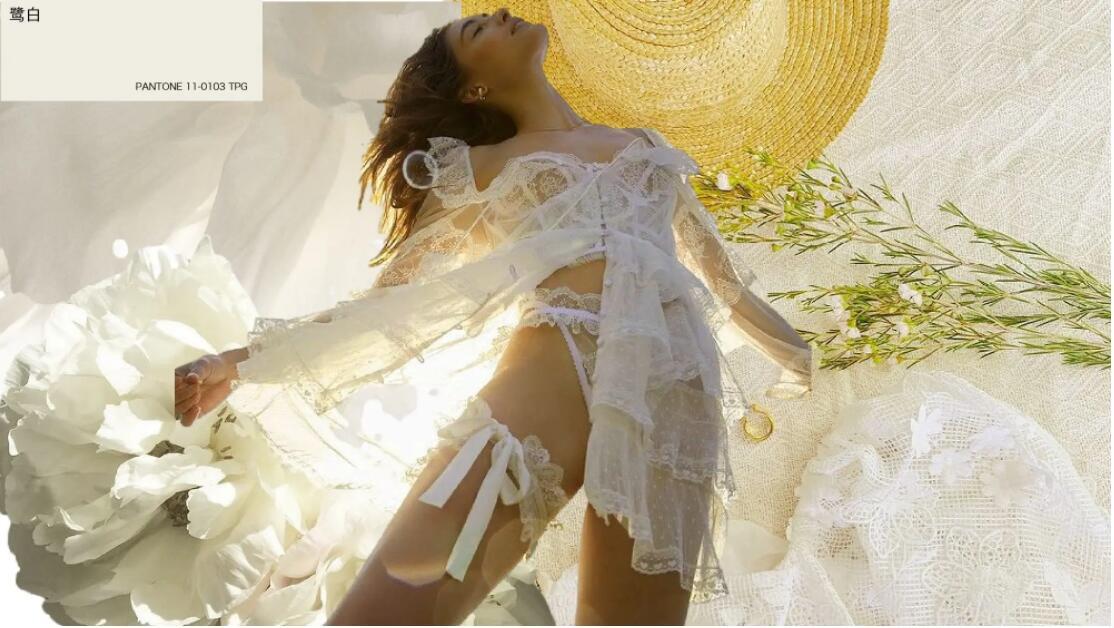 The warm lustre of Egret endows normal styles and fabrics with exquisite and soft texture. It can be applied on translucent lace or glossy satin. The combination with delicate lace details and crossed ribbons is elegant, stylish, and charming.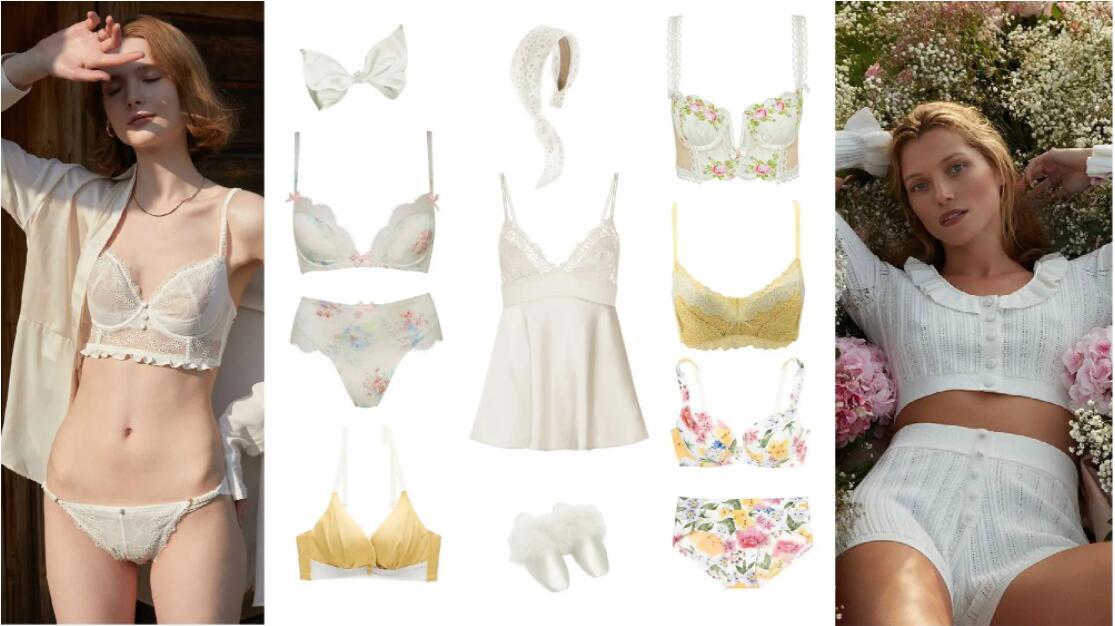 Tropical Peach is evolved from pink color, which is more romantic and elegant than barbie pink and deep pink. The features of pinks endow Tropical Peach with unique sexual appeal, romantic warmth, and feminine gentleness.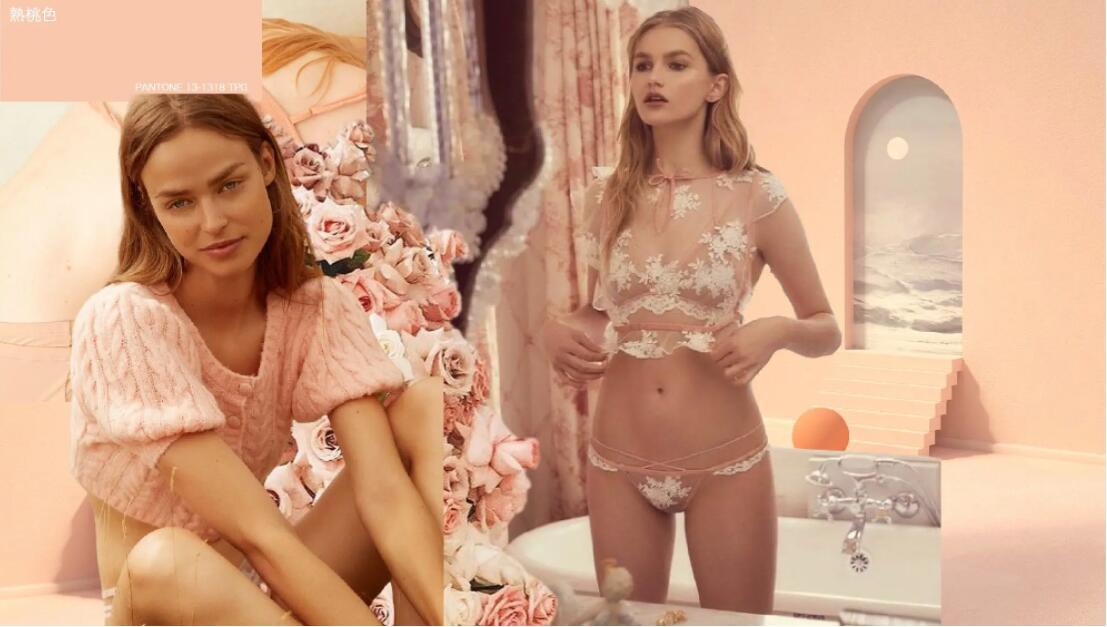 For a full report, pls visit https://www.popfashioninfo.com/details/report/t_report-id_10360-col_125/