When people see a person outside, they are always attracted by some bright colors. Brightness means that the brightness of the color is relatively high, and it has a very bright impact. Red, rose pink, fluorescent colors, etc. are easier to think of in everyone's mind.
But in fact, there are bright colors that can create a deeper sense of the picture, and make the atmosphere more atmospheric and mature. It is not an escape of vitality effect. The famous Clay Blue is one of the more typical ones.
People's stereotypes of bright colors are more eye-catching, and they have a certain misunderstanding of impactful colors. Not all bright colors will give people a feeling of impetuousness. You have to throw away the inertial thinking about colors to make the outfit go further.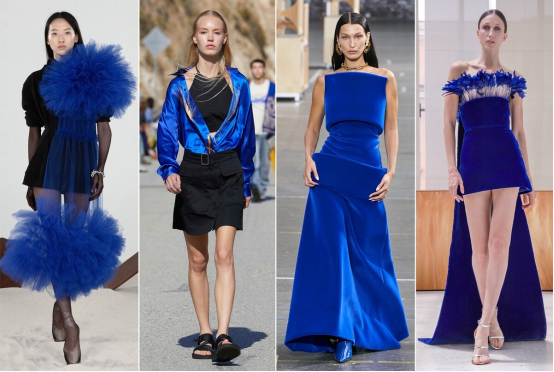 Klein Blue is full of deep feeling, romantic and fashionable merged, eye-catching and charming. Klein blue and royal blue are very similar, and almost bring the same visual sense. This blue not only has a strong aura, but also makes people feel luxury more intuitively.
Blue can also be worn with a high-end texture. Daily travel becomes the focus, easy to learn and quick to use. In fact, it is not easy to match colors, especially colors other than black and white. When used alone, it requires a higher sense of clothing design, and it is easy to make mistakes in combination with other colors, but blue is a more conservative one.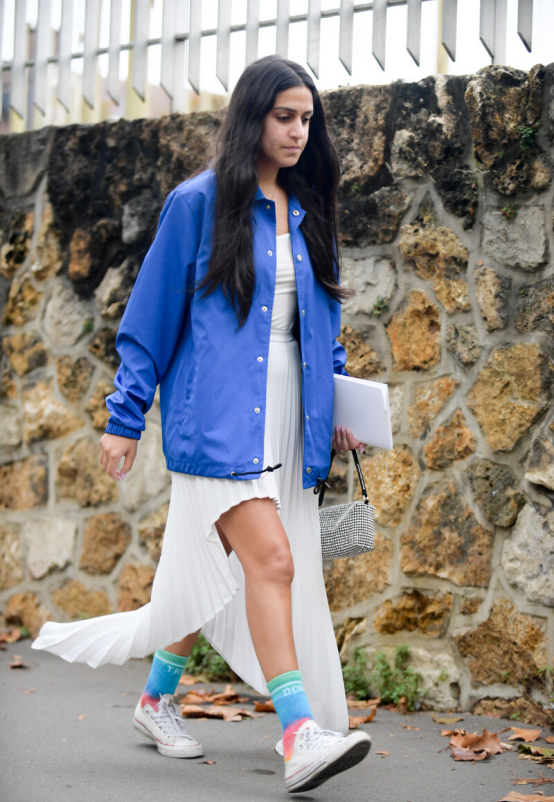 Klein blue in different fabrics
The material of clothing has a strong influence on the same color. Many people may not feel this deeply, but after accumulating selection and verification, you will find that the importance of material sometimes even robs all designs.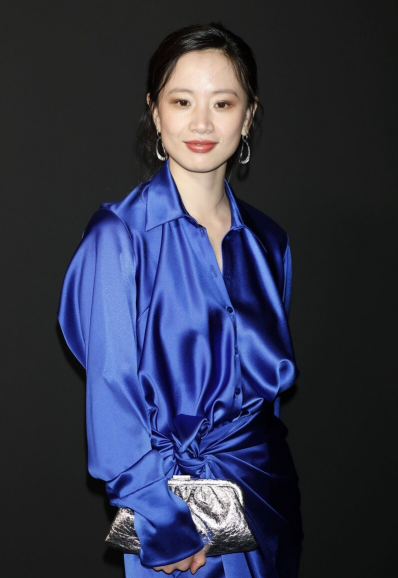 Satin twisted flower skirt
The difference in the material of the fabric is fundamentally different, and satin is the one with the best gloss. It has a strong high-end effect, which can fundamentally enhance the texture of a piece of clothing, exuding elegance from the inside out. And noble temperament.
And blue is a very attractive choice, combined with silk and satin materials can be slightly better, whether in life or attending some grand occasions will make the wearer more confident.
The satin material has a relatively soft drape, so it is very suitable to combine with the twisted flower design. It has a more three-dimensional and full picture, and makes the monochrome wear more shiny and eye-catching.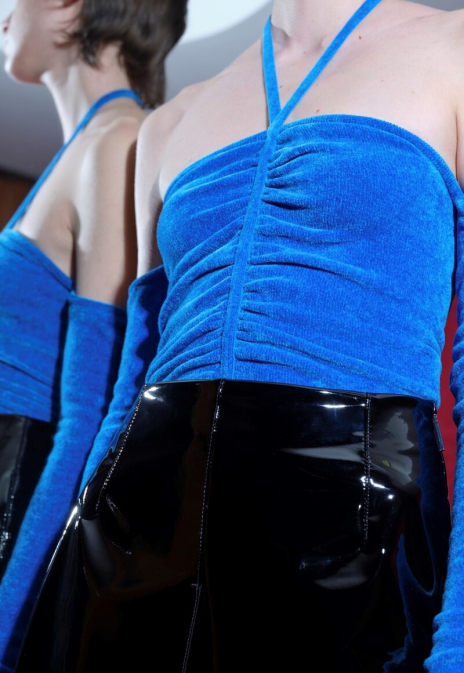 Velvet Halter Top
Some people like to wear light-weight clothing, and some people are fond of heavy-weight fabrics. The velvet material feels very good, and it makes people pay more attention to it when it is worn, although choosing a more refreshing style will have a very different personality.
The halter-neck style tube top is more sexy. Such a single product only slightly highlights the good figure, but the more emphasis is on the display of elegance and atmospheric charm, and the halter design makes the top more attitude.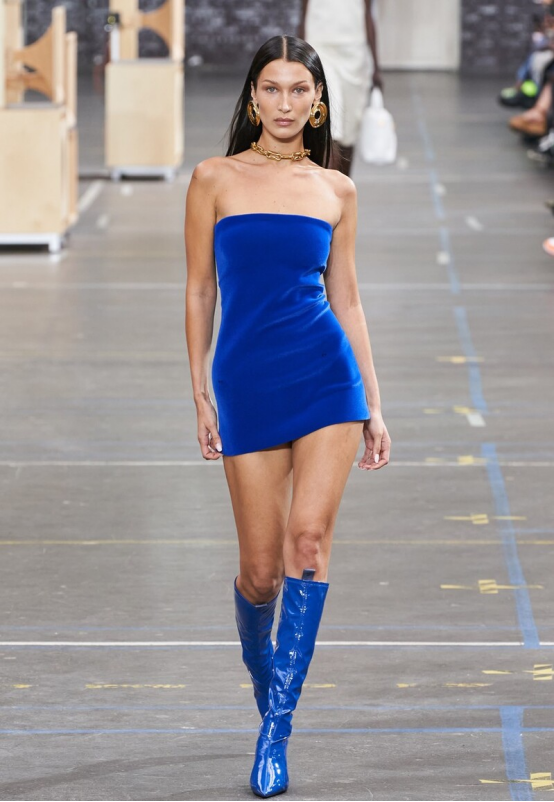 Shiny leather boots
Generally speaking, blue clothing is better to match shoes of other colors, but blue shoes can only be matched with clothing of the same color or black and white.
The shiny leather boots almost reach the knee position, which can well express the slenderness of the legs, and they are also visually modified. They are very effective fashion items, which make many people yearn for.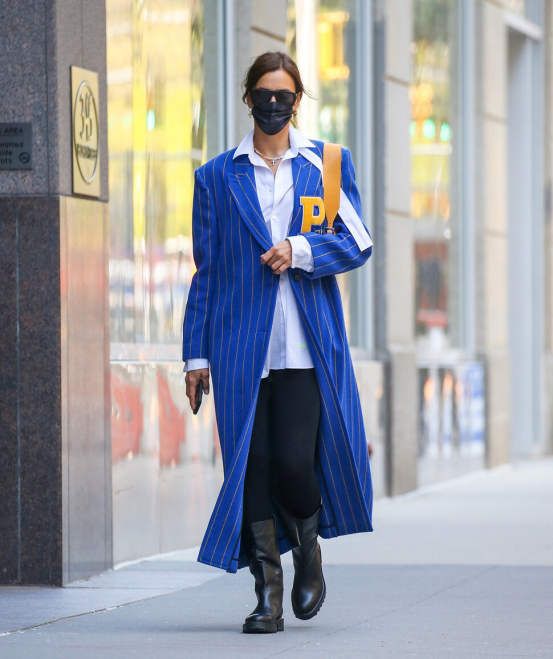 Different styles of Klein blue wear
Vertical stripes long coat
The category of overcoats is more aura, half of which come from the long design, which has the effect of a windbreaker when walking, which can significantly enhance a person's aura, but with a sense of gentleness and fashion while being strong.
The vertical stripe design is adopted as a whole, so that the deeper blue has richer regular patterns, and the arrangement of these lines gives the single product more levels, and this kind of print design is unassuming, more It is a tribute to the classics.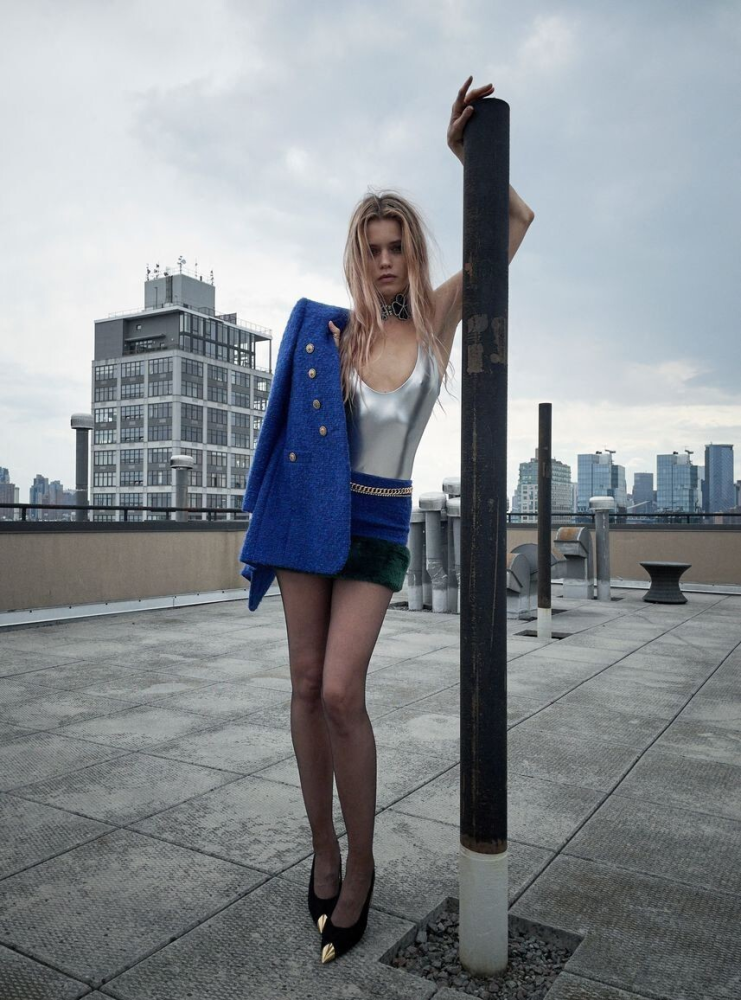 Tweed fabric shoulder pad suit
Xiaoxiangfeng has always been a style pursued by many ladies. The tweed fabric is a composite material, so the effect is relatively thick and stable, but it also contains a very noble and inaccessible high cold.
Suits with shoulder pads are designed to outline curves more naturally, making the figure more prominent, and the angular shape makes women more handsome. The tweed combined with metal buttons will produce a strong retro effect, and the lingering charm has a deep level.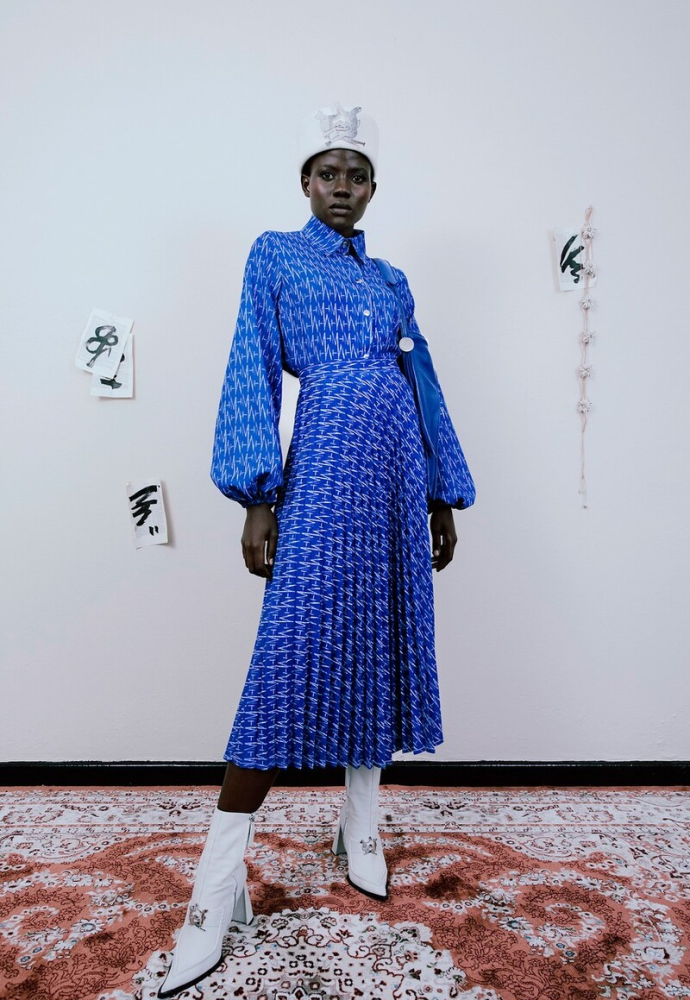 Lantern sleeves combined with pleated print skirt
Skirts with shirt collars are more conservative and have a stronger feminine temperament, which can make the inner tranquil beauty more obvious through some very simple designs.
The highlights of the dress are displayed through many different designs. The first is the printed design. The blue bottom with white regular printing is relatively regular, which can make the picture more flexible, but it does not have a very eye-catching fashion.
Lantern sleeve earrings, half sleeves and pleated skirts are even more amazing. The combination of two very atmospheric design points on a single product will better combine the advantages and allow people to design trendy clothing. There are more expectations.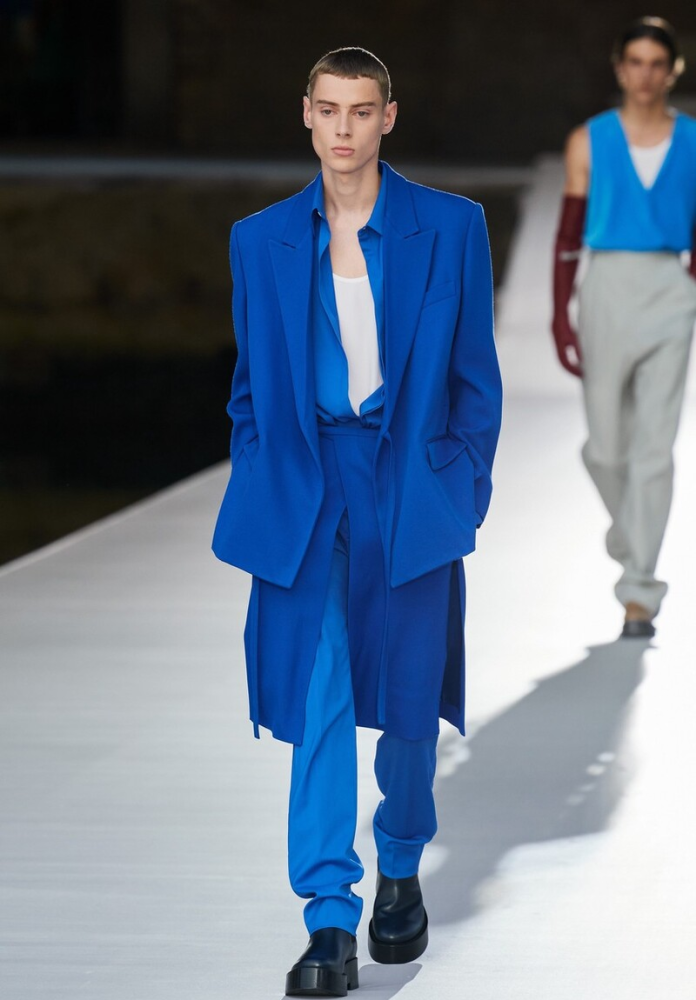 View more fashion color trend on https://www.popfashioninfo.com/trends/color/