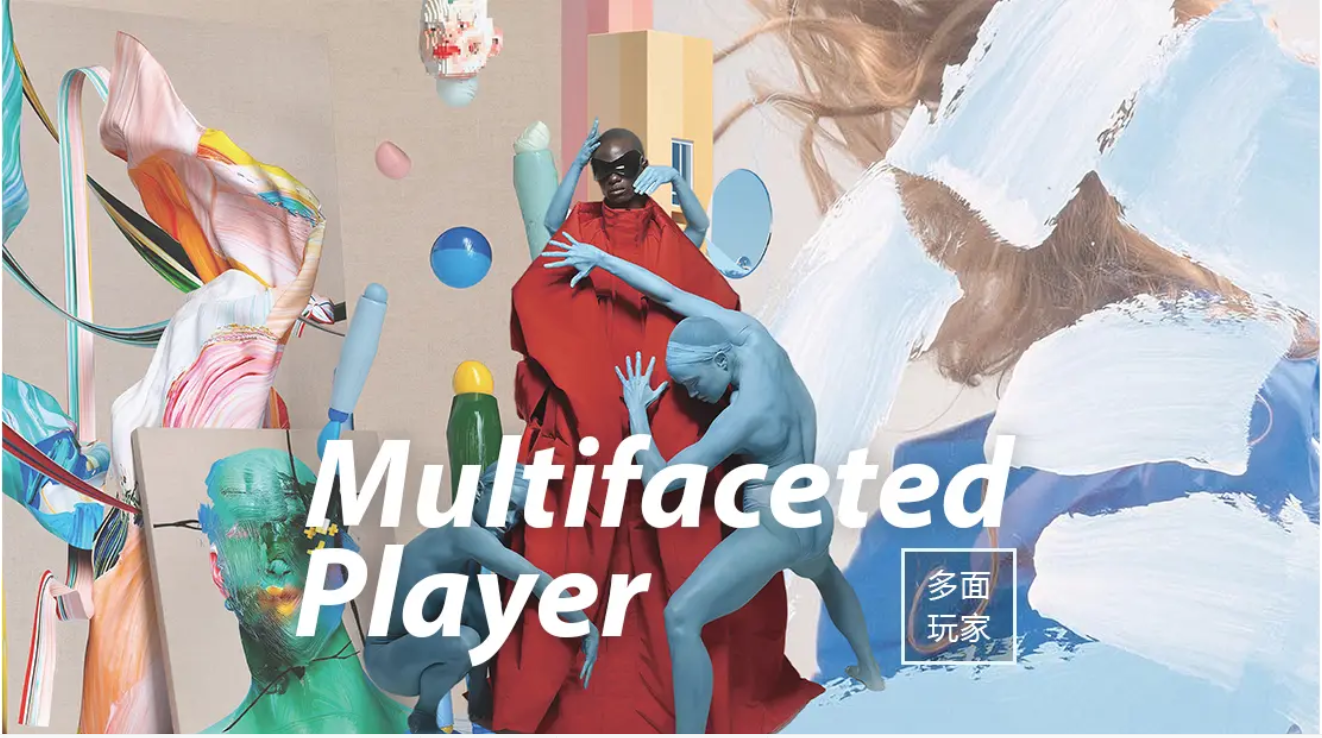 The theme Multifaceted Player conveys that these unconventional cross-border people desire for a carefree and unlimited lifestyle in this diversified background. They are always switching between different characters and scenes and enjoying the fun of being a multifaceted player. The fashion world is also trying to be break the restraint of design to meet consumers' need of ultidimensional symbiosis.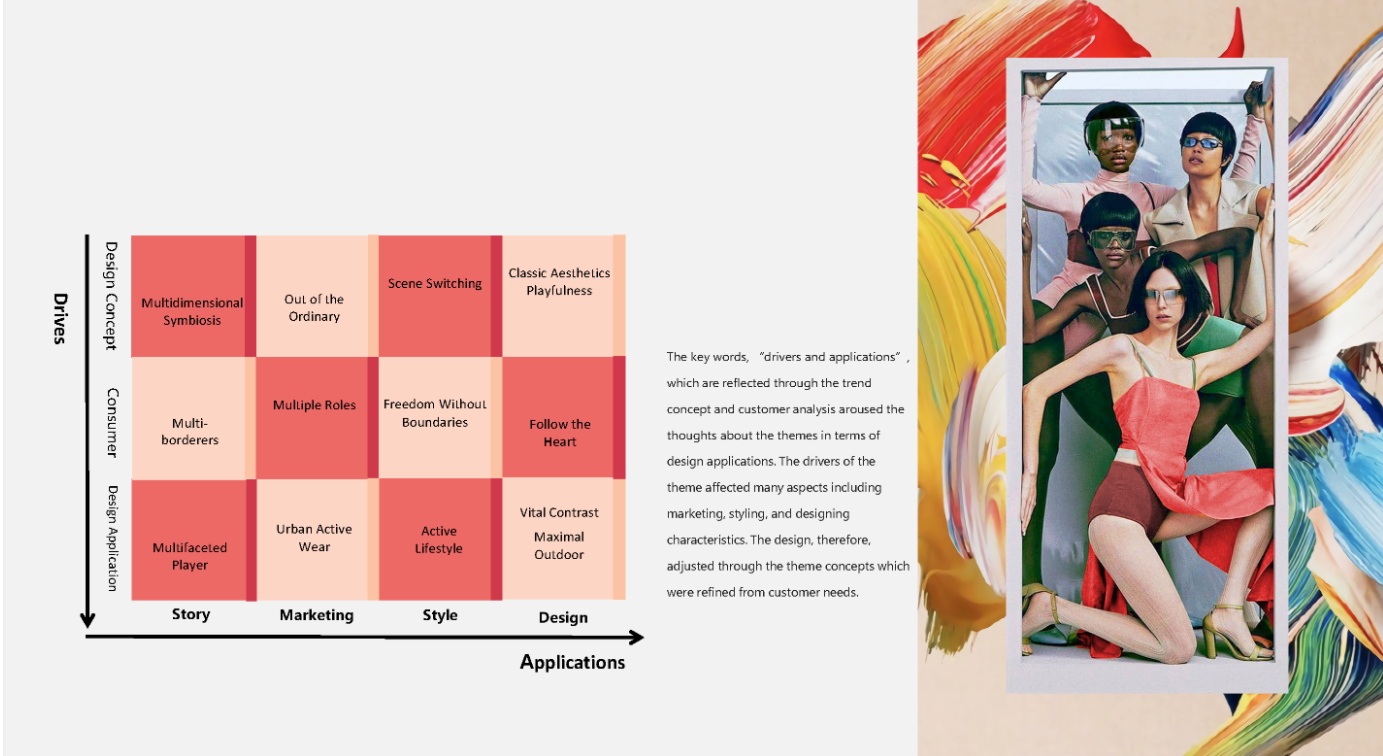 The campaign of DENUDO constituted an undefined space. Stylists mixed active wear to create a borderless diversity. The fluid definition of identity allows everyone to be in his most comfortable condition. We can see from the cover of M le Magazine du Monde that elements of rock climbing offer a dressing model with both fashionable and outdoor features. The conflict between climbing gear and fashion pieces com-bines elegancy with an adventurous approach. Flexible performance active fabrics are highly inclusive.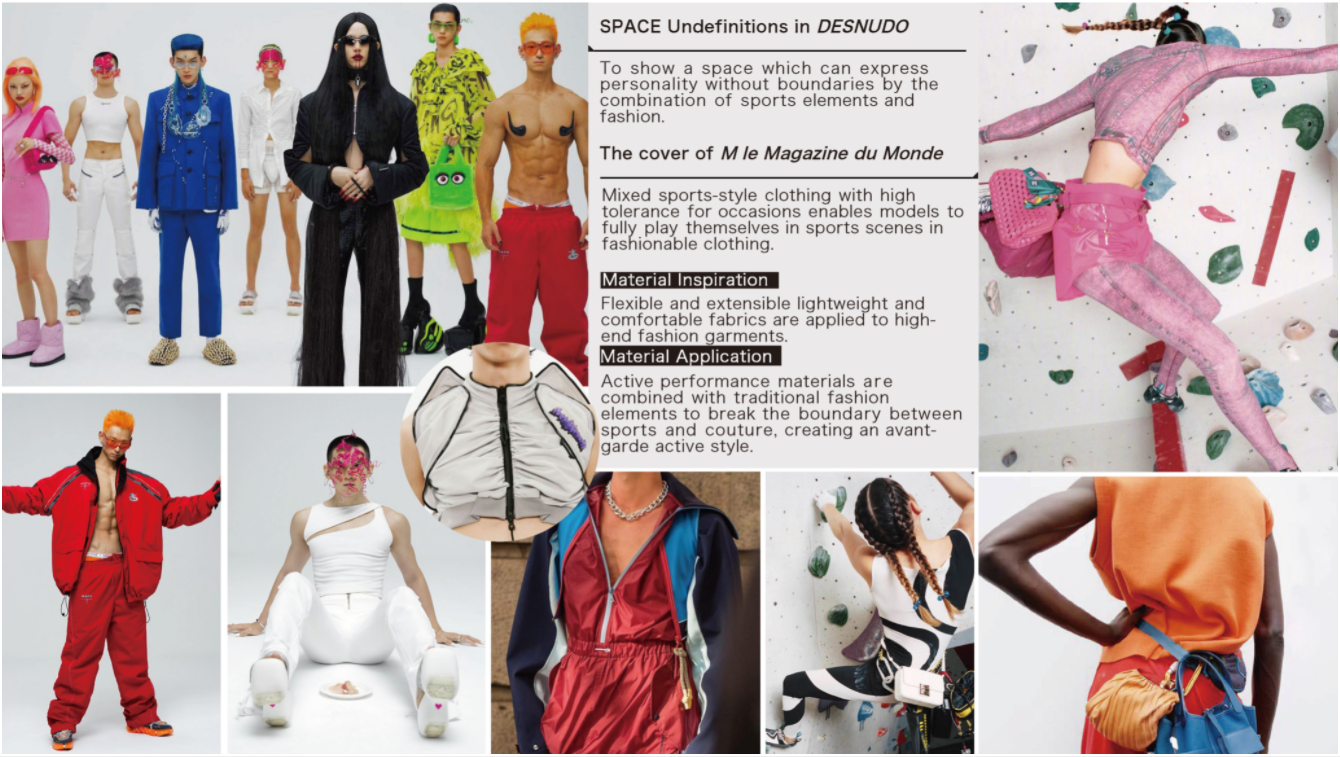 Kathryn MacNaughton is a visual artist who is now living in Lisbon. She smartly combines concrete painting with abstract expression, abstract geometry, and even tradition still-life painting. The dynamic lines brought by color blocks form a trans-dimensional expression of digital graph-ics. The Japanese glass artist Baku Takahashi fuses modern elements with traditional glassblowing techniques to create colorful glass candies with great fun.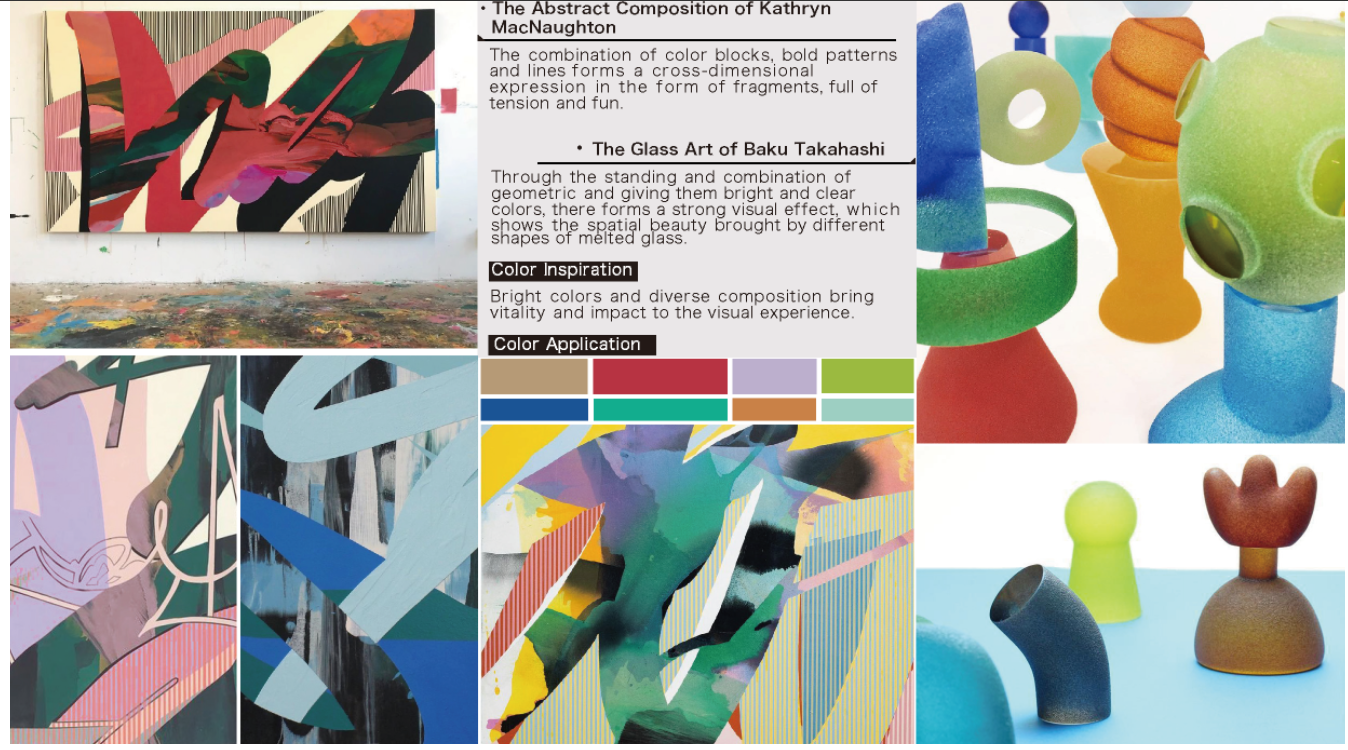 The palette of Multifaceted Player shows eye-catching color blocking and low-brightness colors with fluorescents. Saturated red is joined by pale coffee for a classic and dynamic useful color scheme; deep blue, pale coffee, and vital green complete the popular color matching; gray-infused purple is complemented by fluorescent green to reveal a rhythmic and novelty palette.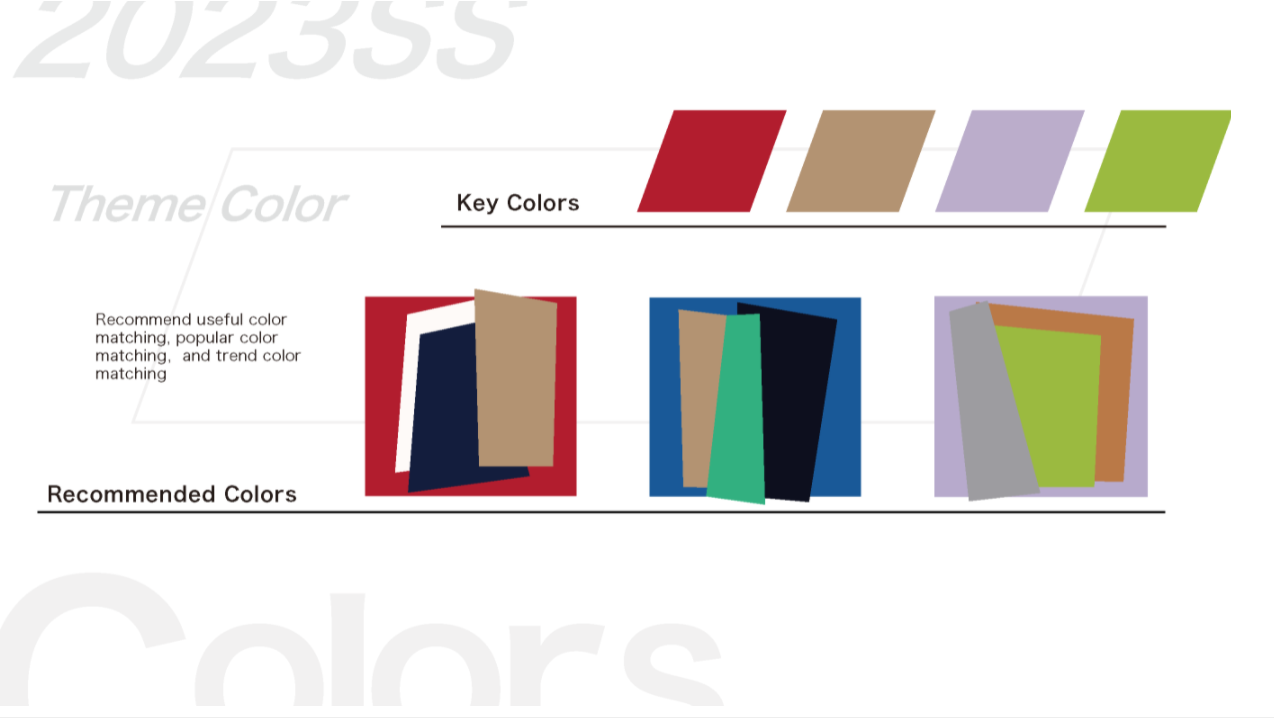 For a full report, pls visit https://www.popfashioninfo.com/details/report/t_report-id_12306-col_125/