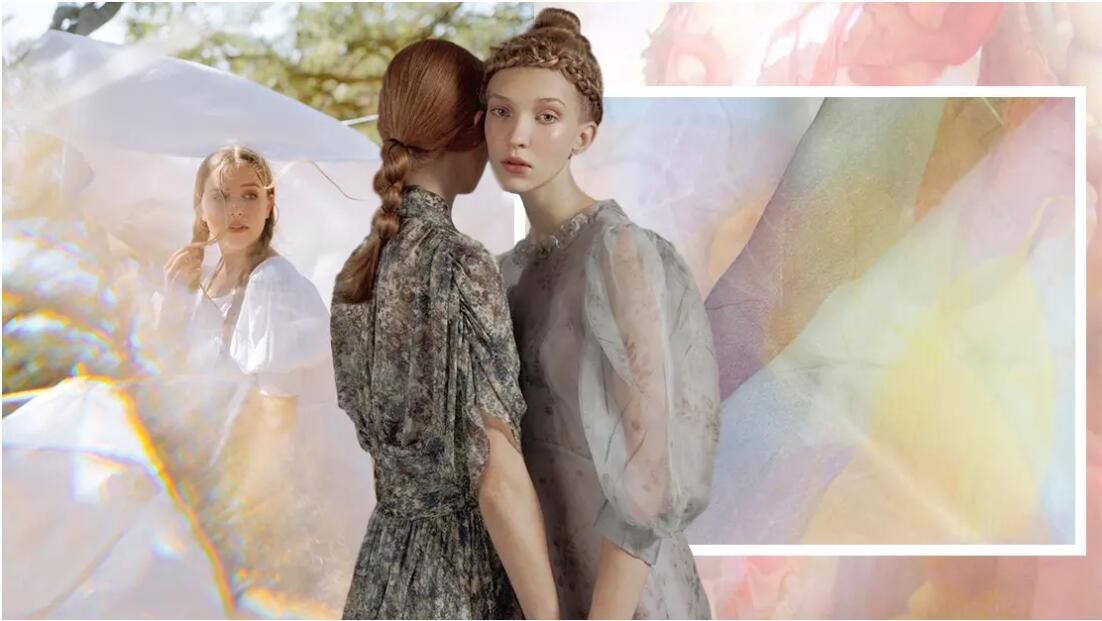 Influenced by new femininity, a new retro romantic style sets off a craze in fashion industry. It emphasizes the inner feeling of the wearer and adapts to the connection between changing times and clothes. This report focuses on sheer and novel blended fabrics to endow consumers with fine femininity, and analyzes the lightweight organza, fresh check and cotton-like floral fabrics to reveal the fabric trend for S/S 2022 womenswear.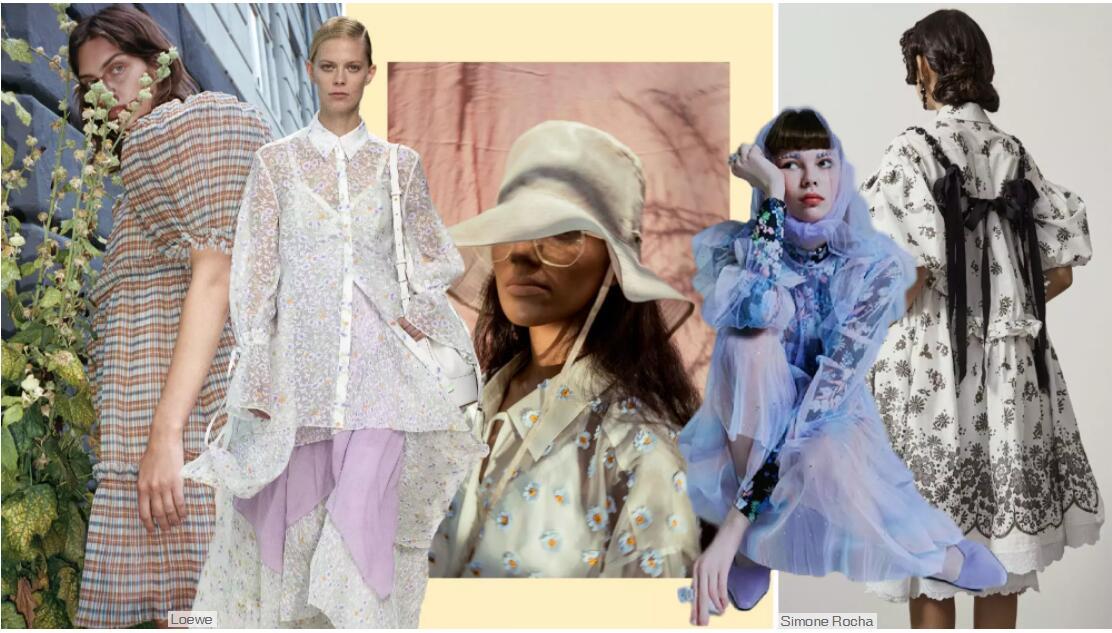 Lightweight organza keeps the light quality, with light floral and check patterns to add romance and fun. Organza has a good shape, and light pastel colors dominate base fabrics, thus creating a strong retro and romantic vibe.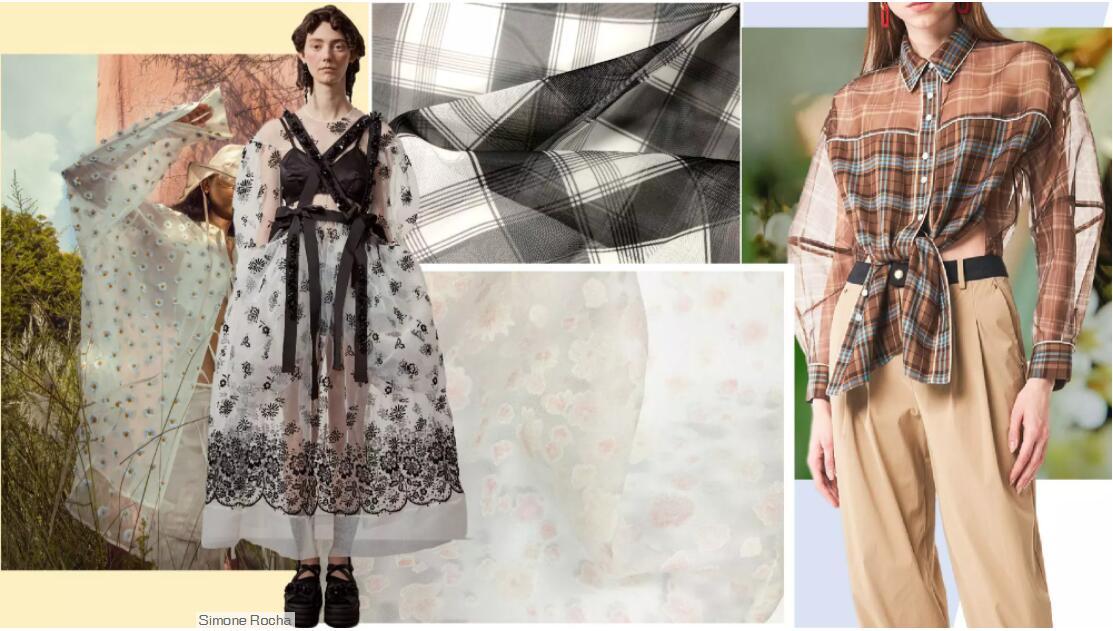 Lightweight organza is warmly welcomed by fashion-inspired ladies. This crisp fabric contributes to volume designs on sleeves and hem, ideal for various tops, dresses and outerwear.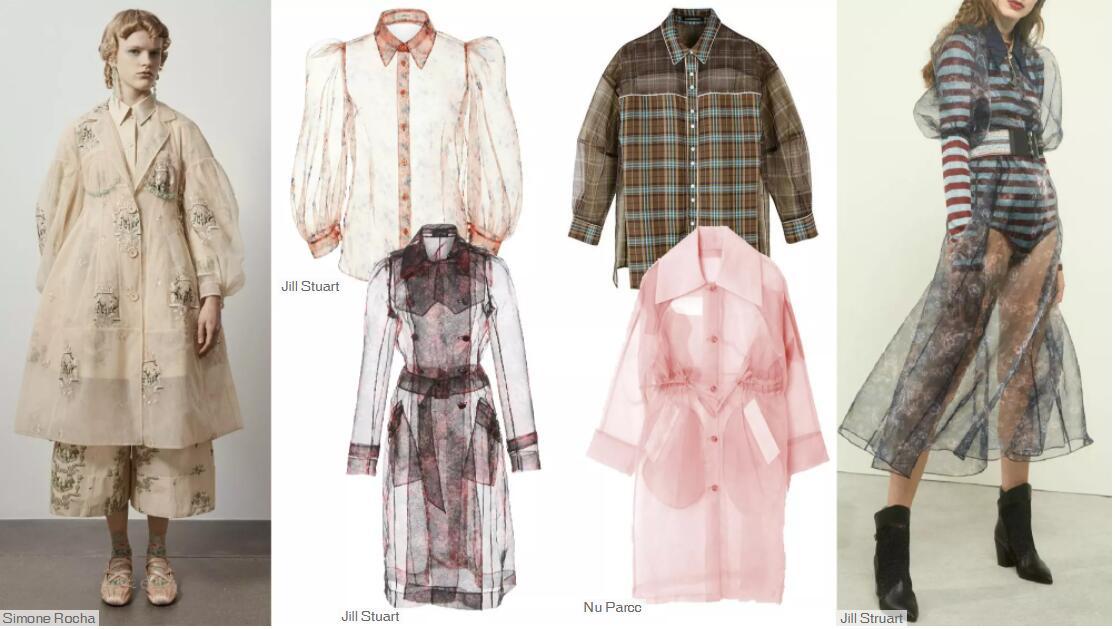 Vague check fabric is mainly made of terylene, soft and breathable. Small checks display the fresh yet retro temperament. Contrast between transparency and opacity brings a lively and vibrancy wearing effect.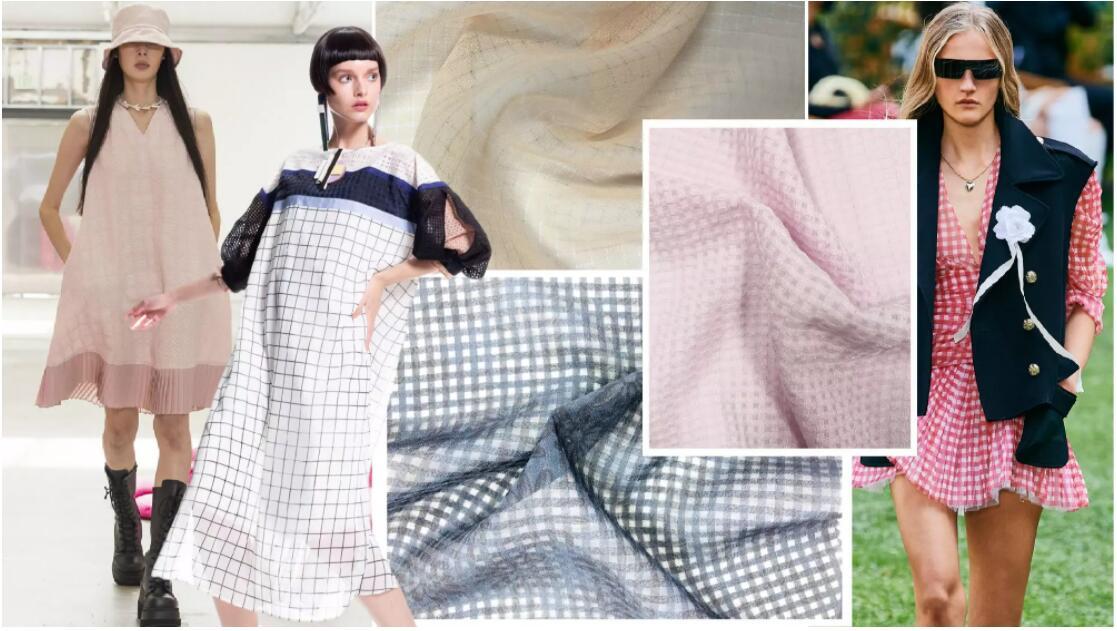 For a full fabric trend report, pls visit https://www.popfashioninfo.com/details/report/t_report-id_9212-col_127/