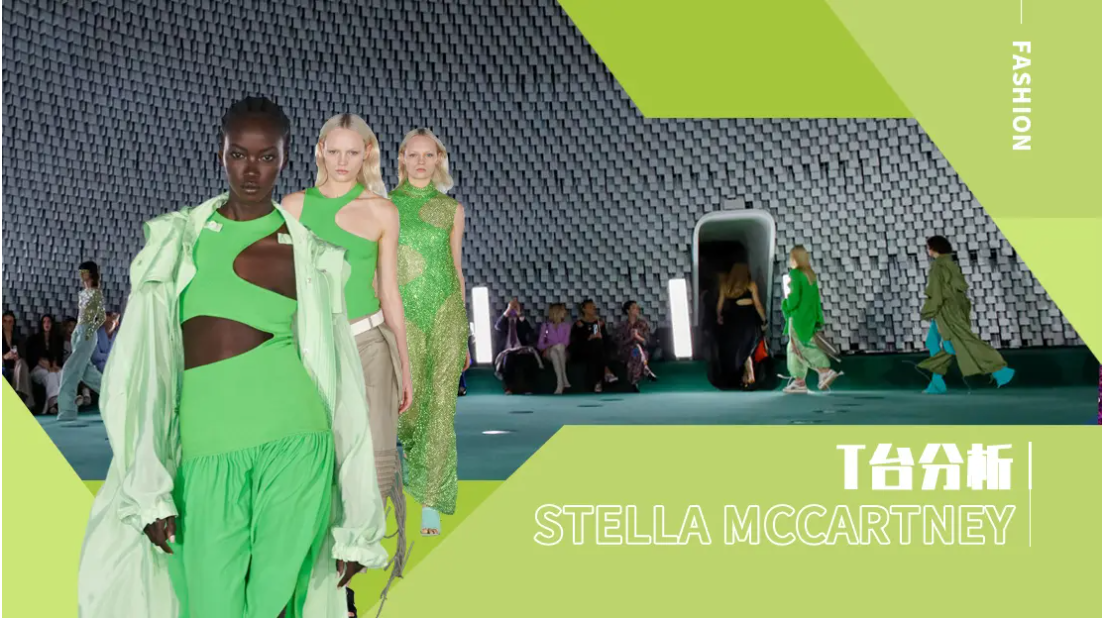 Stella McCartney founded the eponymous brand in 2001. The designer celebrates vegetarianism and refuses all kinds of leather and fur. Inspired by Netflix's Fantastic Fungi, Spring 2022 ready-to-wear collection sourced neutrals and brights from the natural world and placed fungi at the center. Hand-painted mushroom prints, psychedelic spirals, and ethereal ruffles express the diversity of fungi. The collection also involved sportif looks. Lightweight parachute jacket and belted vest exuded a relaxing and joyous condition. Mushroom-shaped vest, mushroom printed trousers, and braided tassels brought vitality and liveliness.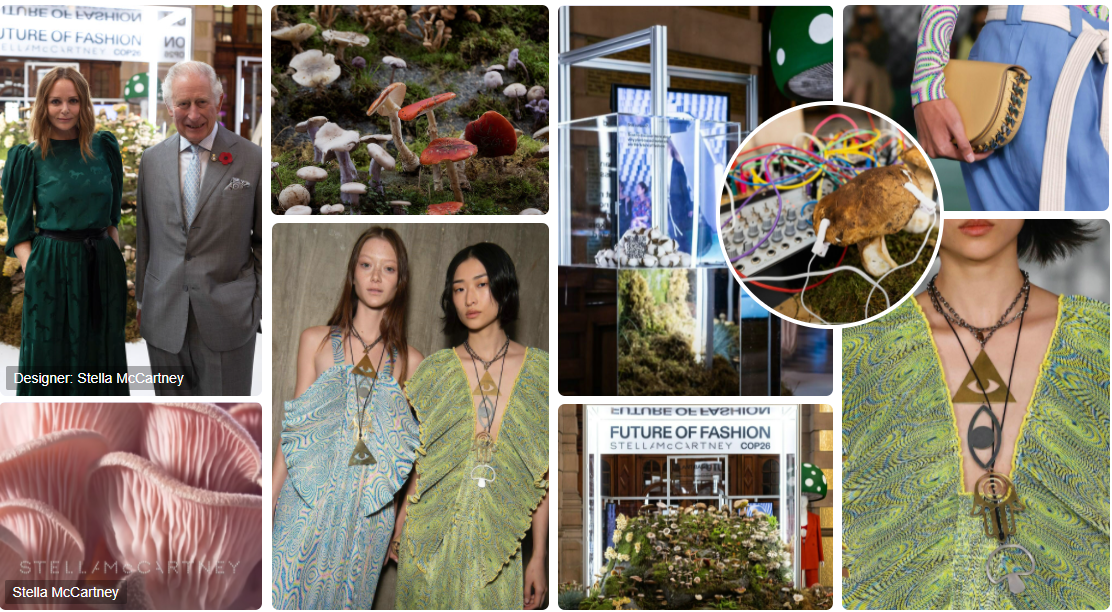 Color is an important factor for Stella McCartney this season. From Poison Green and Cloud Pink to Azure Blue and Poinciana, designer sourced hues from fungi to present a visual feast. Active network knitted fabric is presented by lively green. Azure Blue on crisp suit jacket expresses the concept of feminine dressing powerfully.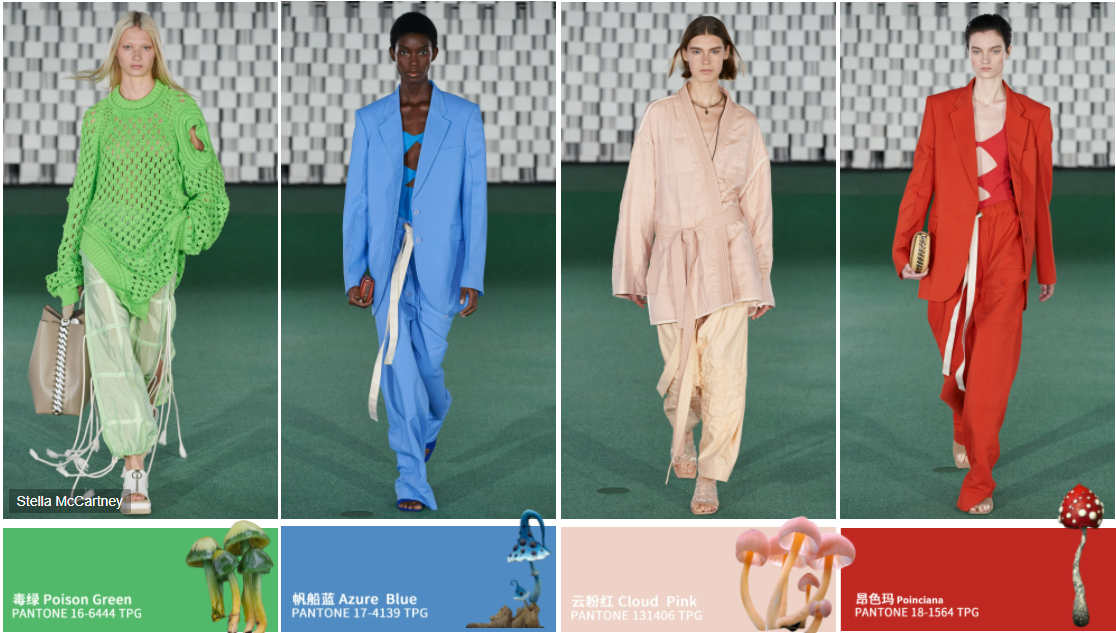 Inspired by Netflix's Fantastic Fungi, designer observed the most primitive forms of mushrooms. Mushrooms were printed all over the cutout dresses, low-waist pants, and sexy slip dresses. Different colors of mushroom were fused together to create a fantastic mushroom feast.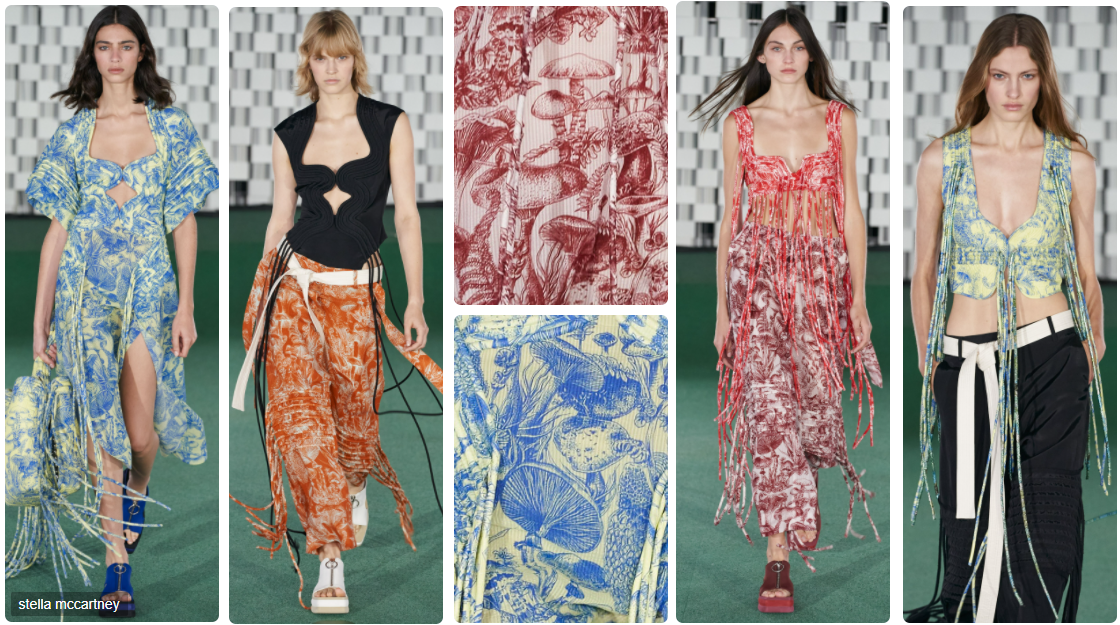 This collection is highly dynamic. Rhythmic spirals and psychedelic digital graphics are the main patterns. The curvy tailoring on all-over printed dresses and flares shows a stronger visual tension. The ethereal ruffles on slip dresses are echoed with the theme.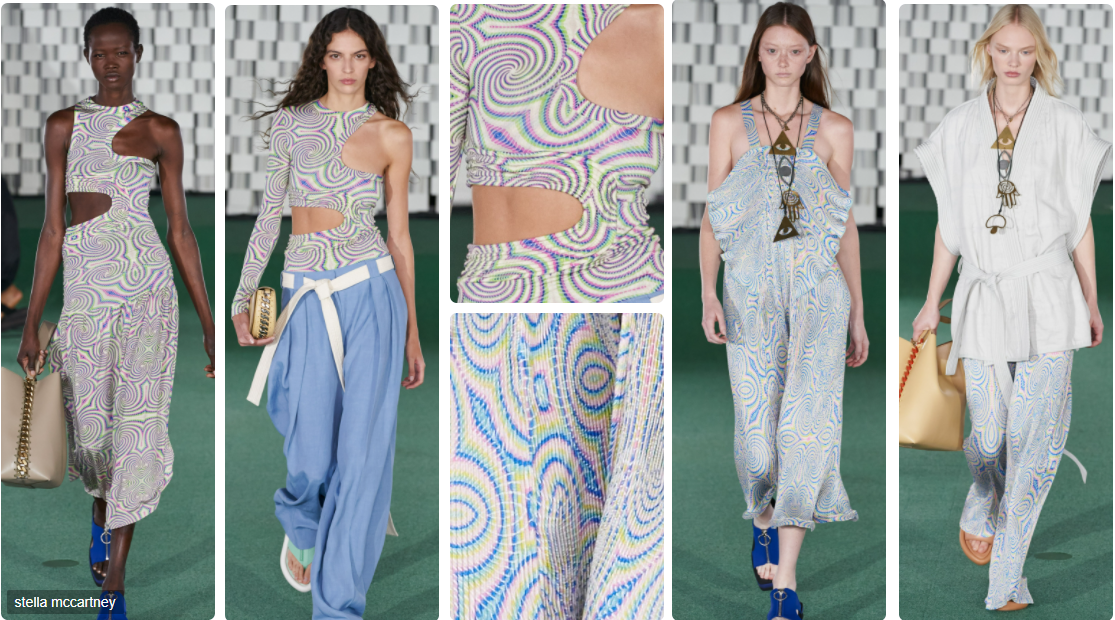 For a full report, pls visit https://www.popfashioninfo.com/details/report/t_report-id_12379-col_30/