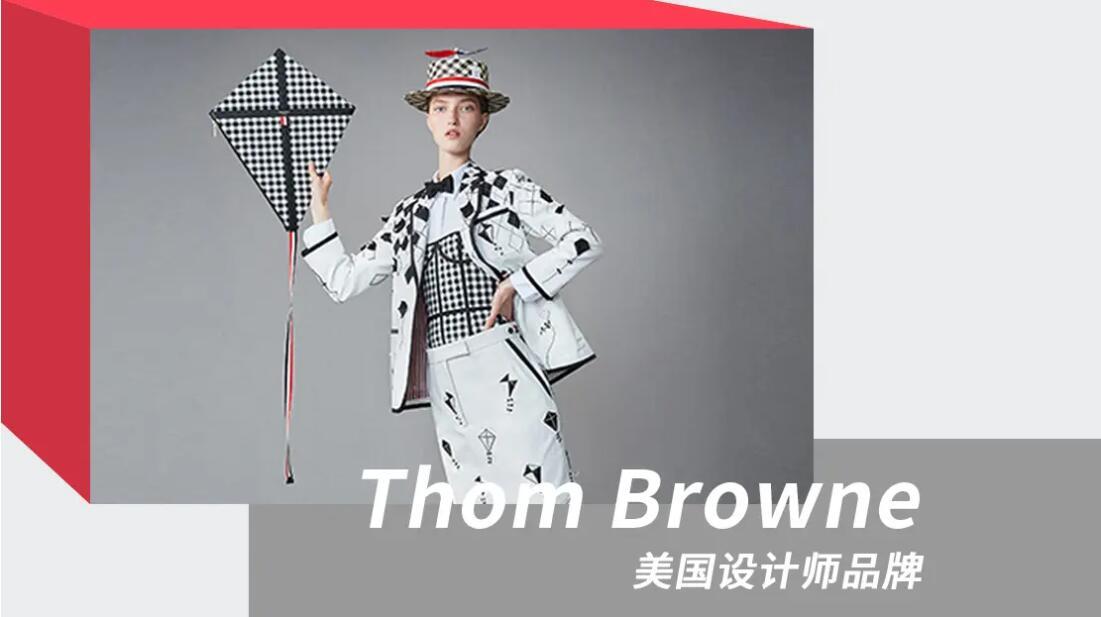 The New York-based Thom Browne was founded as a suit custom shop in 2001, and the brand launched its womenswear branch in 2011. Grey color conveys the uniform aesthetic of Thom Browne, and the designer always wear in his signature Thom Grey as well. Besides, the tri-color logo of Thom Browne has become a unique signal. Breaking the convention of suit design, narrowed body, must-have ankle length and shorts are the remarkable features of Thom Grey. We can see air-plane, kite, cloud and other elements in the air on the formal suit in this season. Its free yet graceful attitude keeps the brand tonality. The seemingly childish animal bag is unexpectedly harmonious with the whole collocation.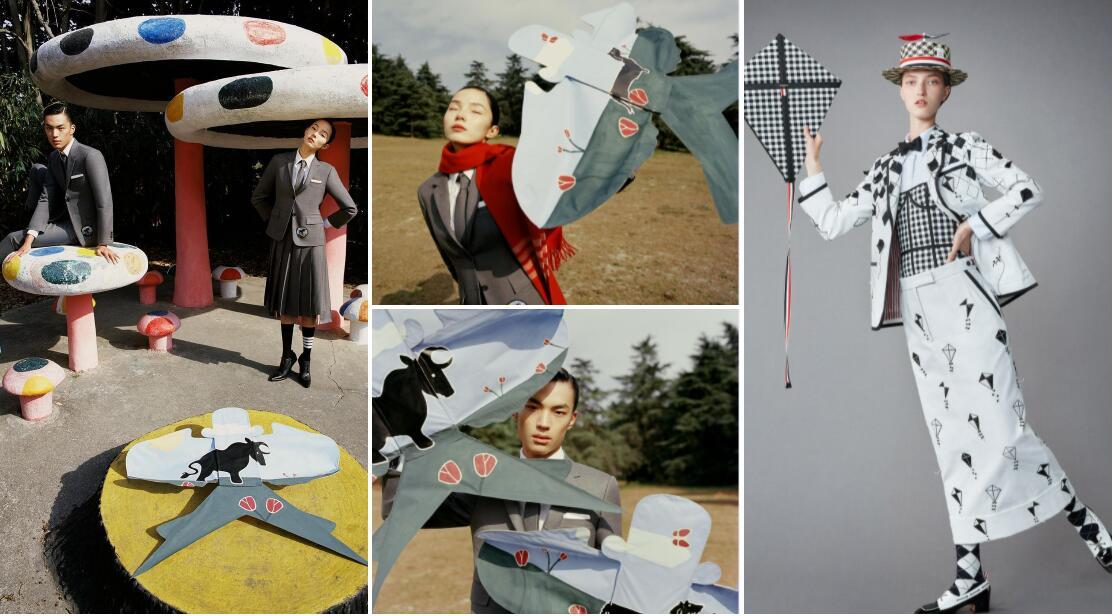 Air-plane, balloon, kite and cloud are the most important pattern elements for Cruise 2022 collection, which provides people with free and naughty childish times. Kites and propellers were the toys which the designer's parent gave to him and his siblings to encourage their imagination.
Collage is widely used on the clothing in this season to continue the decorative art of Thom Browne. Clouds, kites and planes are flying freely above the clothing. Fabrics of different colors are spliced boldly like the paintings of kids, which is rather childlike and fun.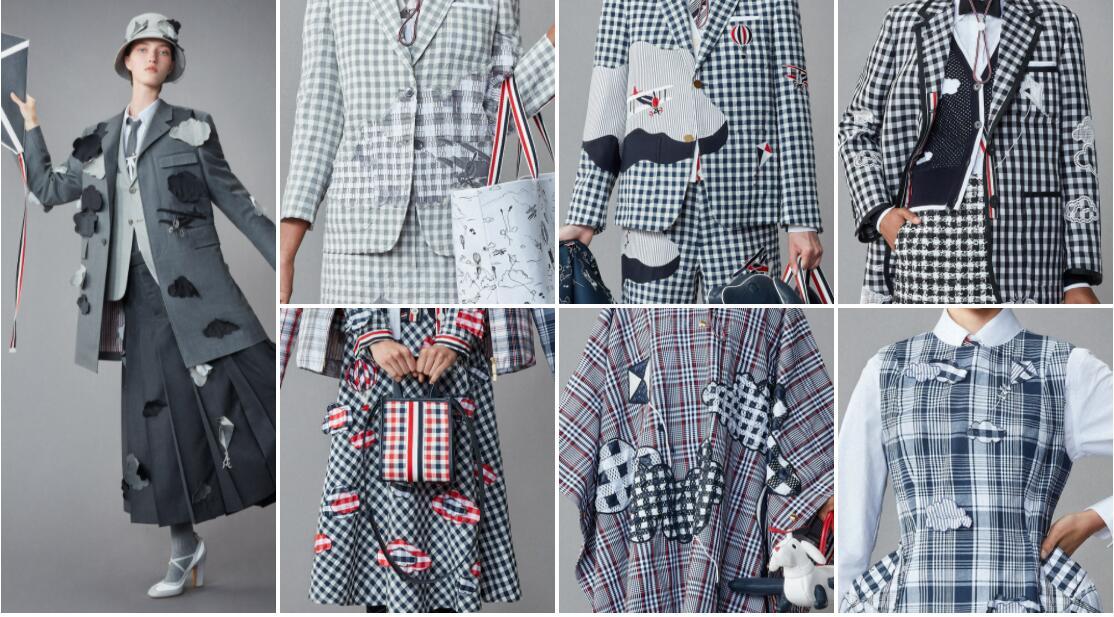 Cloths are patched on waist and shoulders to form 3D visual effects, such as broad shoulder, slim waist and wide hip. It is the signature work of Thom Browne. Unexpected pranks are shown in details to reflect the gray humor.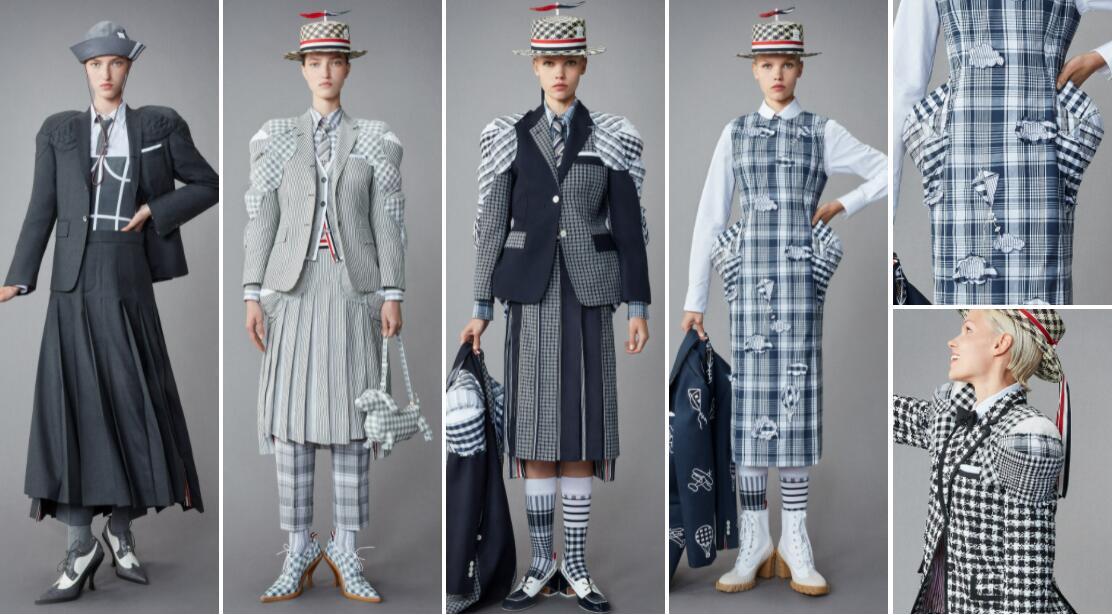 For a full report, pls visit https://www.popfashioninfo.com/details/report/t_report-id_11254-col_34/