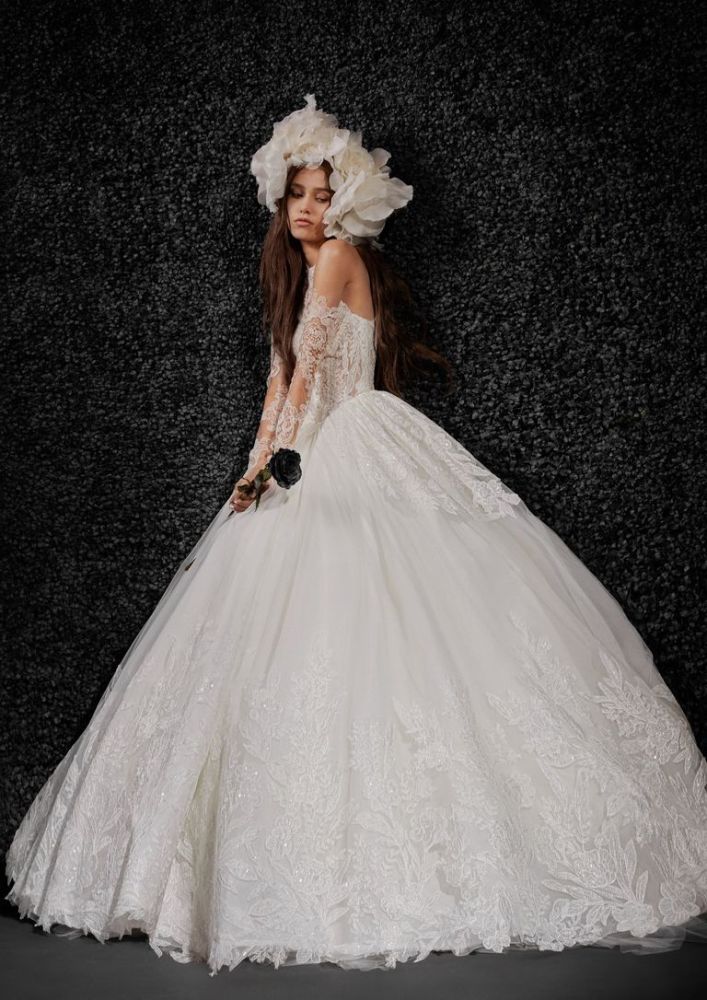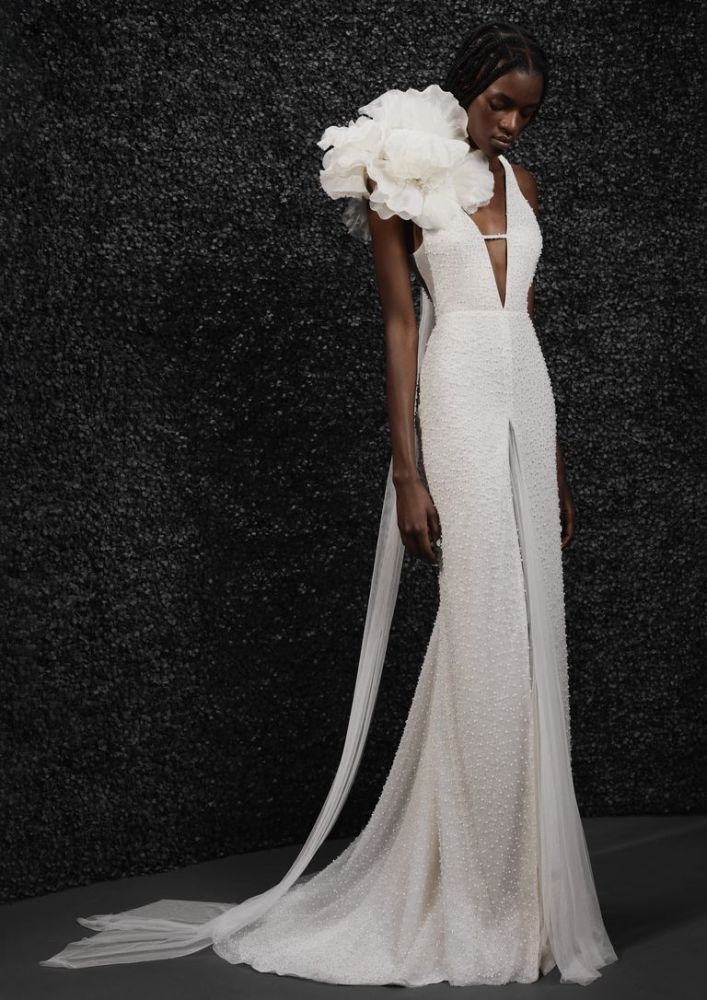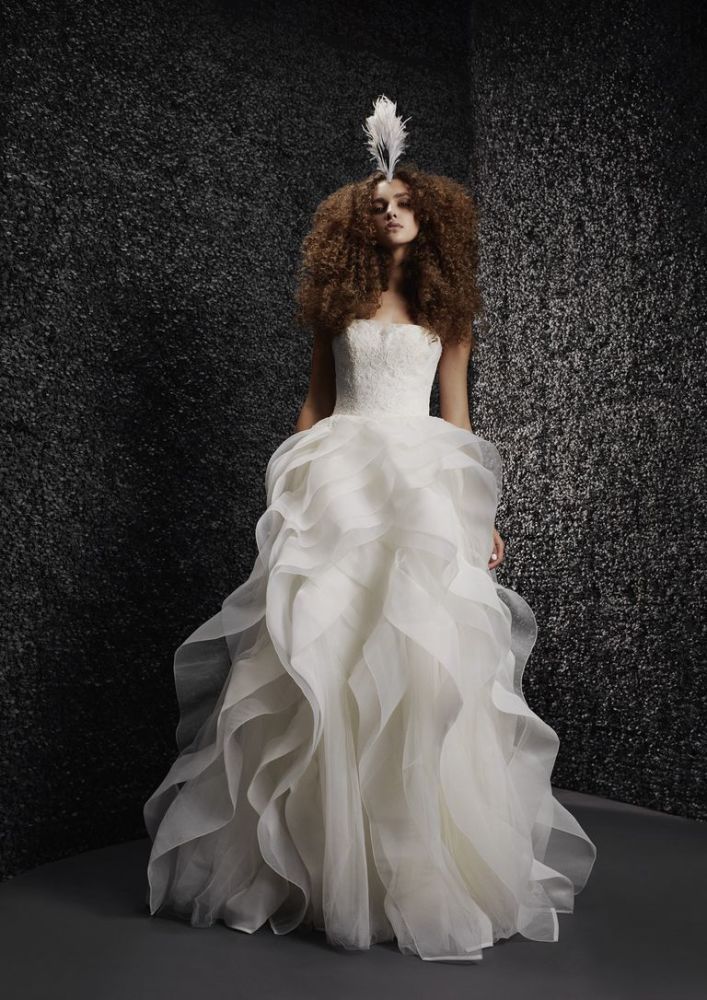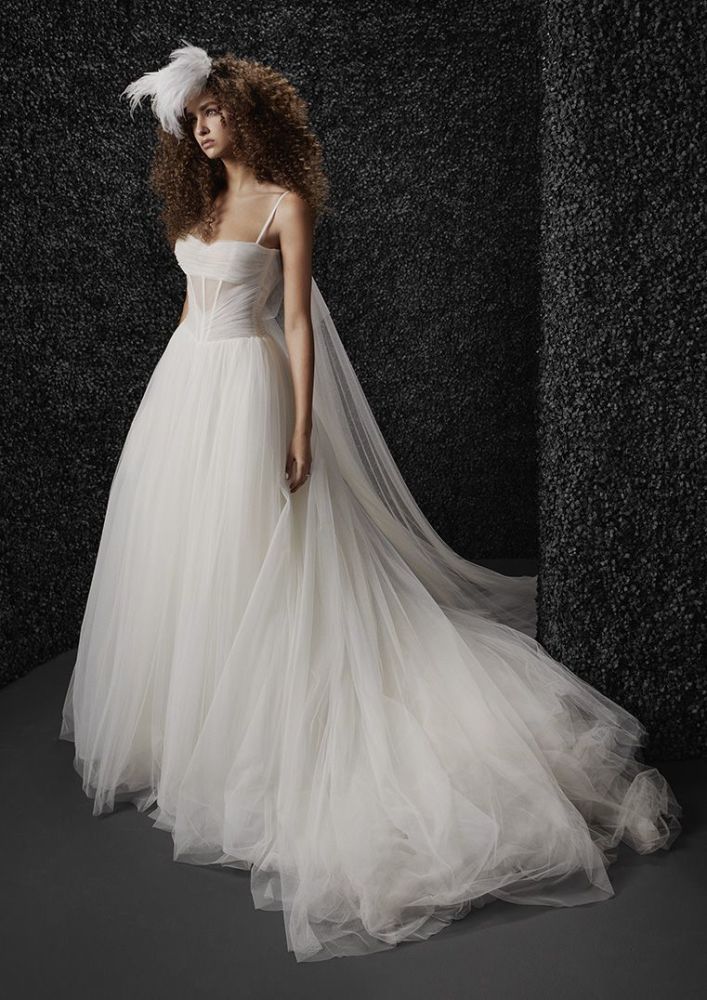 Barcelona, ​​September 2021 Vera Wang Bride and PRONOVIAS Group joined forces to launch the first bridal collection. This series integrates charm, sexy, artistic and emotional elements, highlighting Vera Wang's unique and iconic design style.
Vera Wang from New York is a modern fashion icon, renowned internationally for his high-end designs. Many first-line stars and celebrities have chosen her wedding dresses to create their dream weddings, stunning red carpet catwalks, including Selena Gomez, Zendaya, Michelle Williams, Diane Kruger, Alicia Keys, Victoria Beckham, Hailey Bieber, Ariana Grande and Gwen Stefani, etc. Wait.
The essence of this series is the use of high-end fabrics and craftsmanship to create an exaggerated three-dimensional effect and a new gorgeous silhouette. This series of wedding dresses cleverly combines handmade details and luxurious textures, making the dreams of fashion-loving brides come true.
Vera Wang said that Vera Wang Bride respects freedom, experimentation and innovation, while pursuing pragmatic originality in details and tailoring. In short, we are unique and break the norm. Cooperating with PRONOVIAS Group allows me to break through my creative boundaries and build a global brand that will benefit all brides at affordable prices.
Amandine Ohayon, CEO of PRONOVIAS Group, said that we are very happy to show this series to the world. We worked closely with Vera Wang and his team to launch this bridal collection, highlighting Vera Wang's distinctive and iconic design. I believe this series will further consolidate the brand's position in the industry.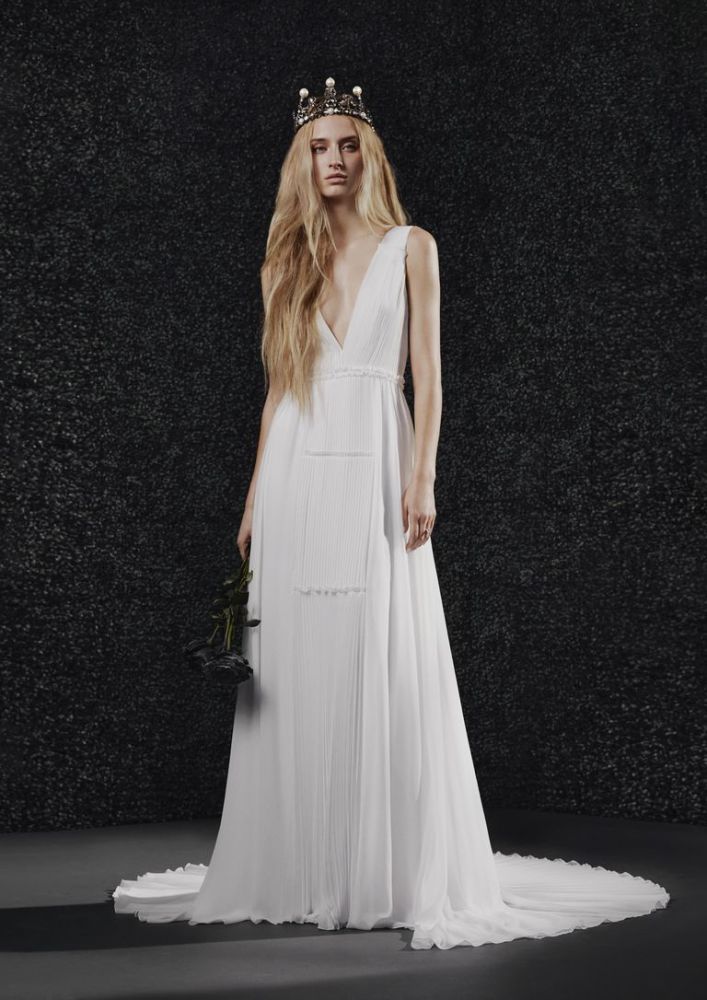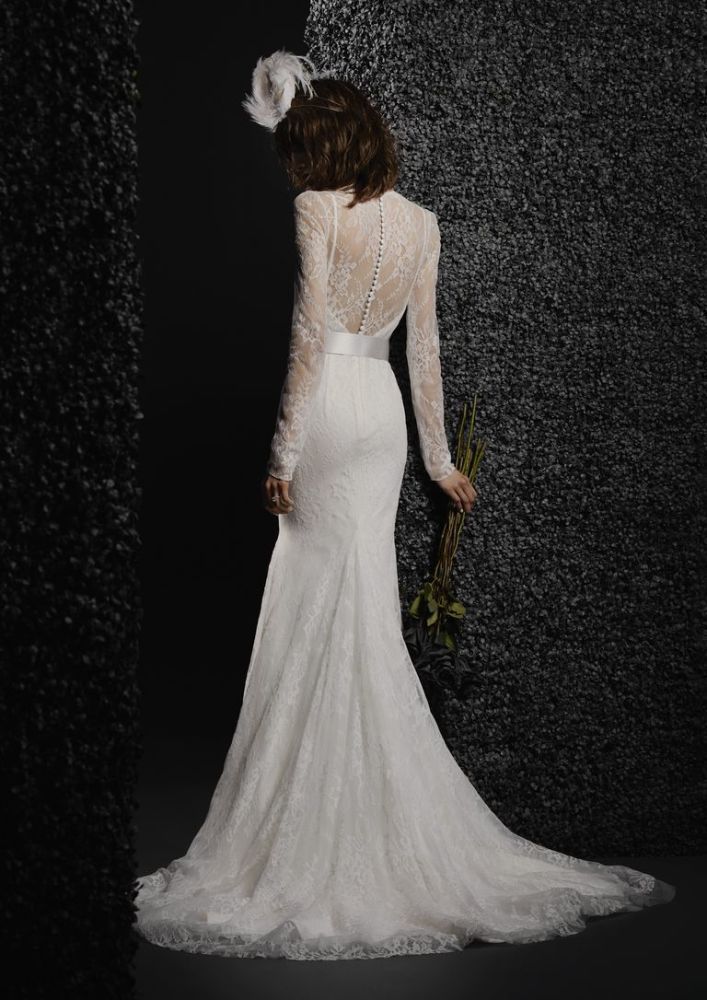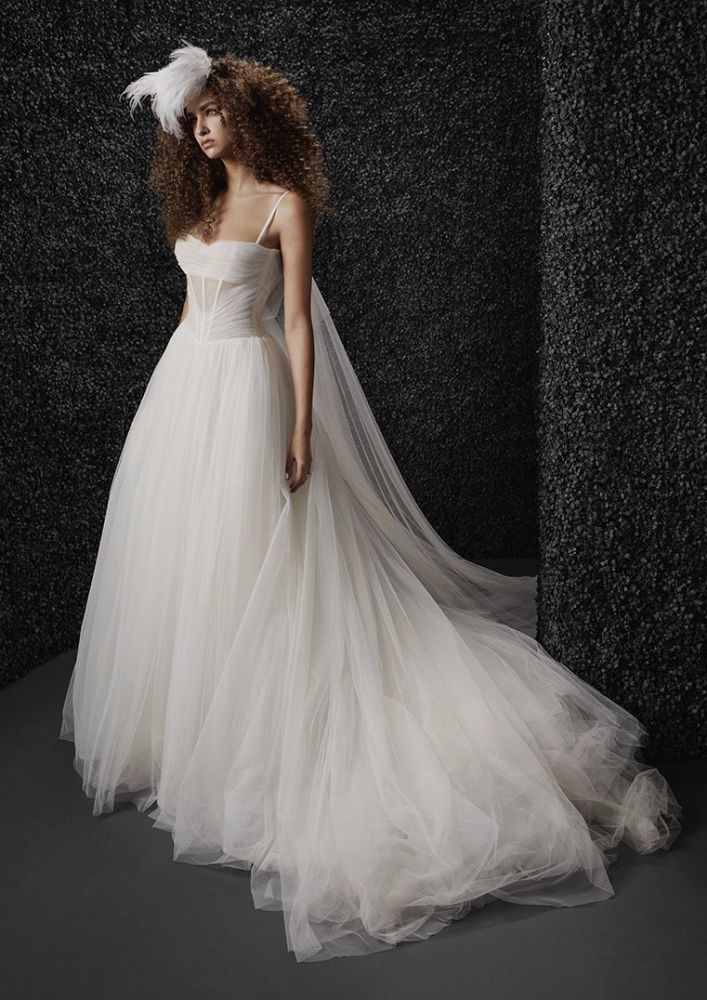 The first Vera Wang Bride series highlights new trends everywhere, including naturally draped short skirts, lace woven with intricate details, visible corsets, and fine pleated processing. The entire series includes a variety of silhouettes, from minimalist style straight dresses to exquisite and gorgeous ball gowns, to the feminine and elegant A-line skirts and smart and playful mermaid skirts.
Vera Wang explained that we are vigorously presenting a fashionable modern style in proportion tailoring, typography and fabric texture. I also attach great importance to jewelry and accessories. For this reason, this series of dresses incorporates oversized bows, chic belts and Removable shawl sleeves and other personality elements. Fantasy laurels, large corsages, feather headdresses and extra-long leather gloves add a touch of magic and playfulness to Vera Wang Bride's entire series of looks.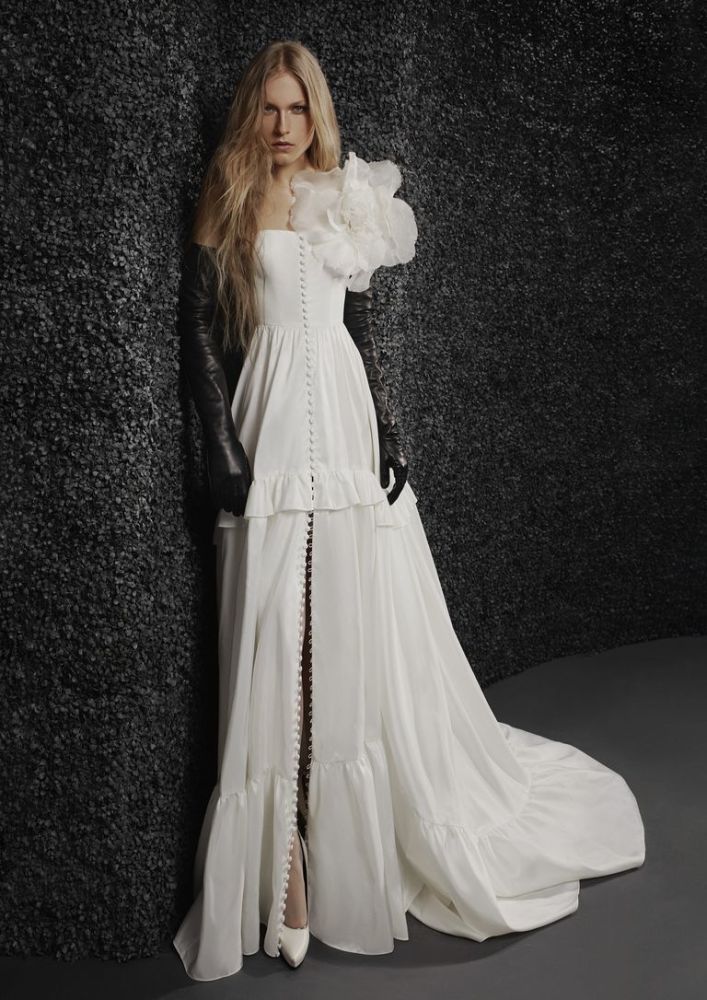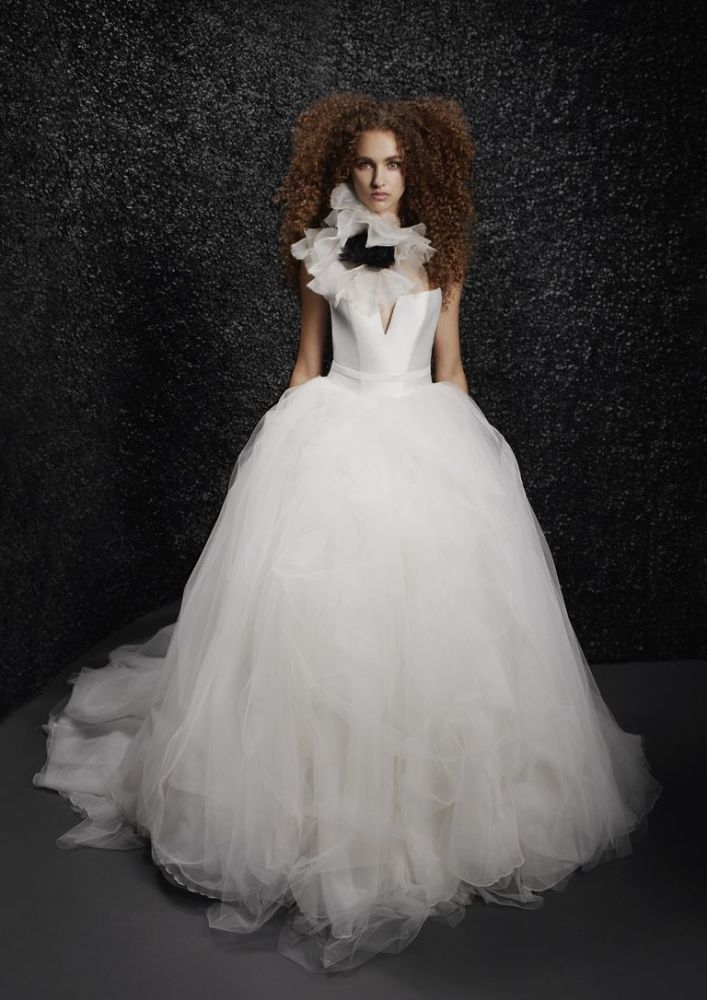 The first Vera Wang Bride series will launch 60 wedding dresses, all designed by Vera Wang and his team. This new branded collection will be available in Pronovias stores and selected points of sale worldwide from October 2021.
The designer said that I hope that some of Vera Wang's design elements will be well-known through Vera Wang bride dresses. Fashionistas will notice that she is keen to create a sense of decadence with nostalgic lace, and uses a Mikado dress with a slim corset to highlight her new brother. Specially romantic, using sexy crepe to reshape the red carpet, using folds and folding techniques to present structural innovation, creating a new Chinese dress full of modern elegance.
After careful selection by Vera Wang, the first Vera Wang Bride series includes the following boutique styles:
Laurence, a mermaid dress with a playful tulle tulle skirt and pleated skirt trim.
Marion, a nude tulle ball gown with a corset and layered sequins.
Odette, a beautiful low-waist A-line silhouette wedding dress that highlights the exquisite proportions.
Lola, a simple and elegant crepe dress with a suspender neckline and sexy shawl in the retro style of the 1970s.
This series will bring unique works that contain the essence of Vera Wang at a more affordable price (retail price ranging from $2000 to $6000) for brides who love fashion around the world, while maintaining the brand's iconic superior quality, Handcraft skills and eclectic design value.
As Vera Wang herself summed up, Vera Wang's brides are fearless and brave to show themselves. They have their own fashion taste, enthusiasm, and individuality. I hope that through my own design, I want to reflect the creative process, product quality, and imagination. Respect for power and brand personality, but the most important thing is to show respect for women.
In keeping with the inclusive policy of PRONOVIAS Group, this series of dresses will be available in sizes 32 to 60 for brides to choose. Finally, as part of PRONOVIAS's long-term corporate social responsibility and environmental strategy, this series will also launch some environmentally friendly wedding dresses, using ecological fabrics and decorations in the design process to support sustainable development.
View more fashion bride dresses in 2022: https://www.popfashioninfo.com/styles/cat_11114/