In recently, I found a trend that quietly killed a carbine, that is the classic pink-blue color scheme. Not only bloggers have started a new round of pink and blue collocation.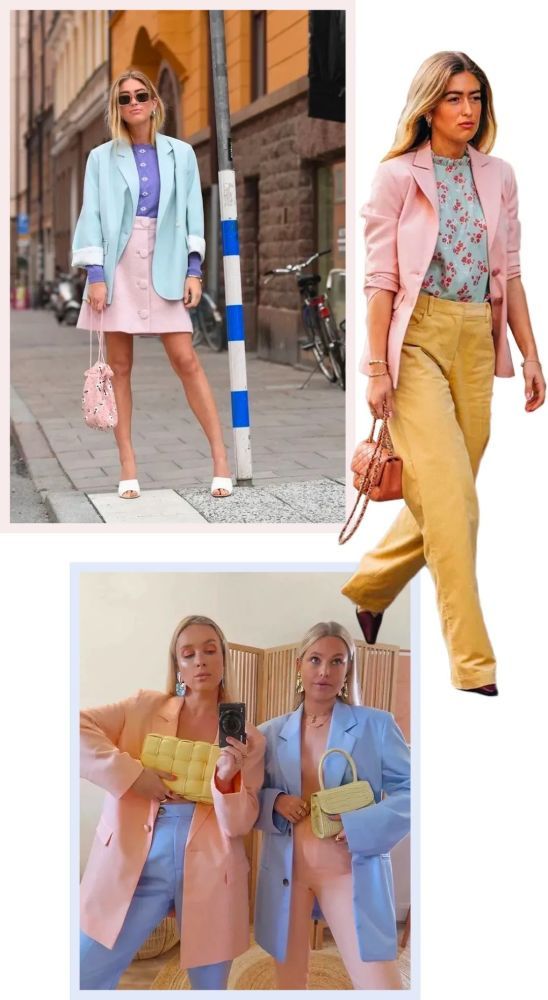 The home furnishing category has explosively launched a new pink and blue color single product.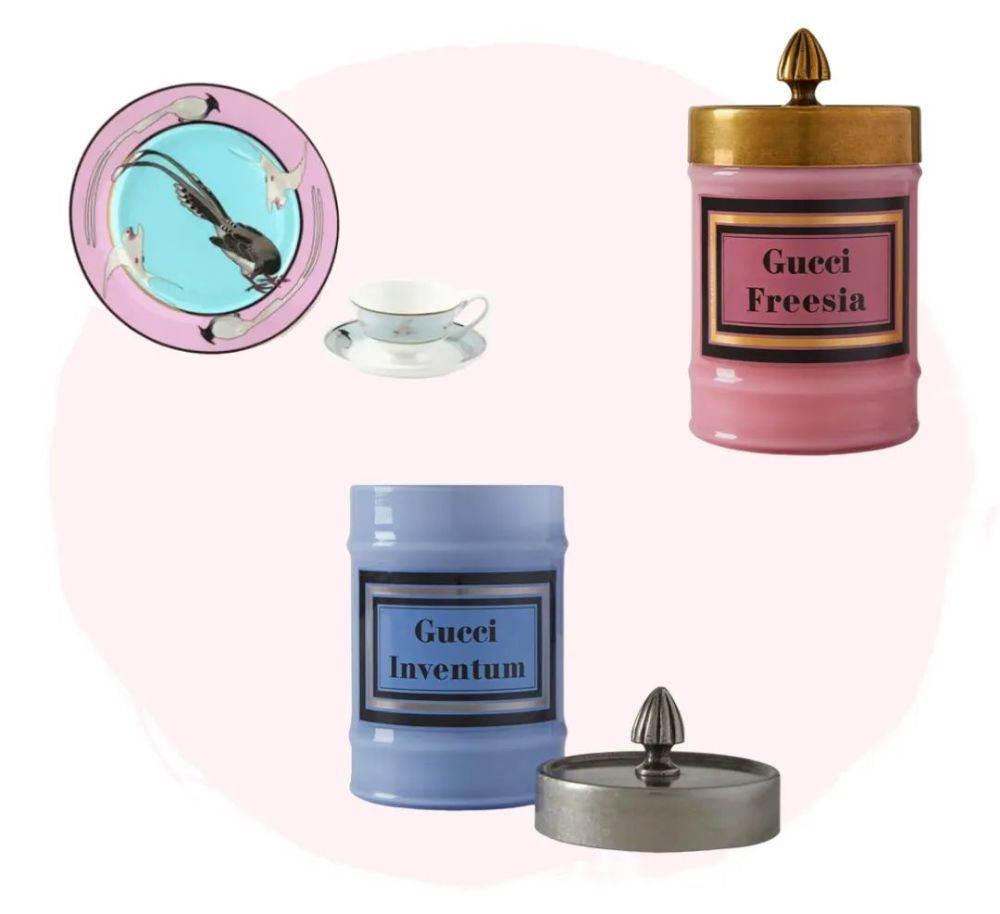 Even the home decoration has blown the main theme of the pink and blue color scheme.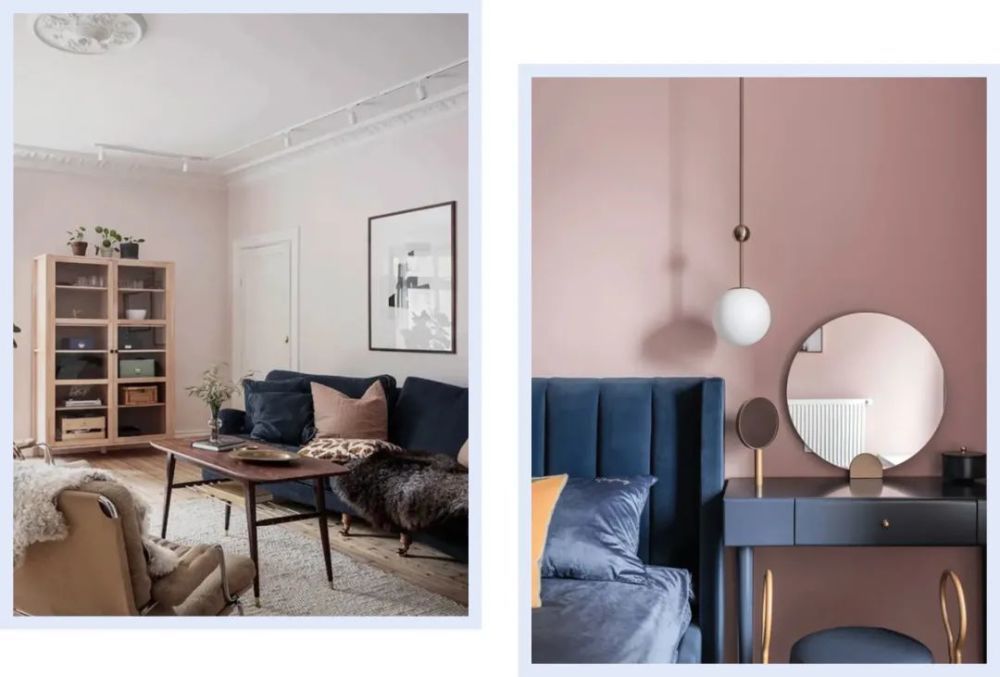 After buying some pink and blue items, I found that these two colors only look at the healing power Max, and they have their own eye-catching characteristics when paired together. In today's article, I will recommend some powder and blue color matching items that are suitable for starting. They can all form a high-value CP model, whether it is to reward yourself or give it to a partner, there is no problem.
The annual limited editions of the big-name Qixi Festival are generally the same, but this year there is a big-name brand with pink blue as the main color, but it breaks away from the cute style of the general Tanabata style, and it is very individual. It is Versace.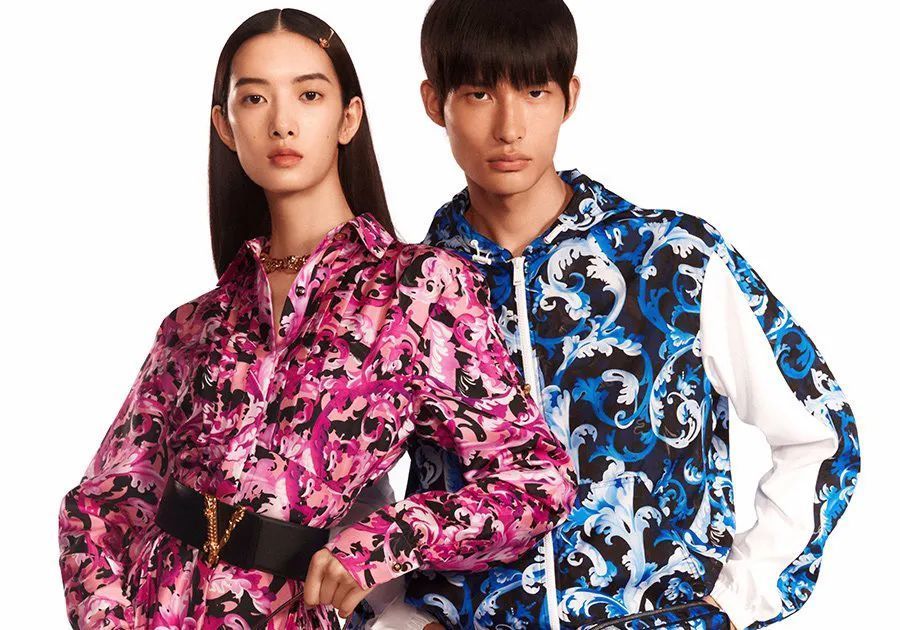 To say that Versace is a master of pink-blue matching. As early as the 90s, it used a gentle pink-blue color to stand out in a crowd of black, white and gray shows.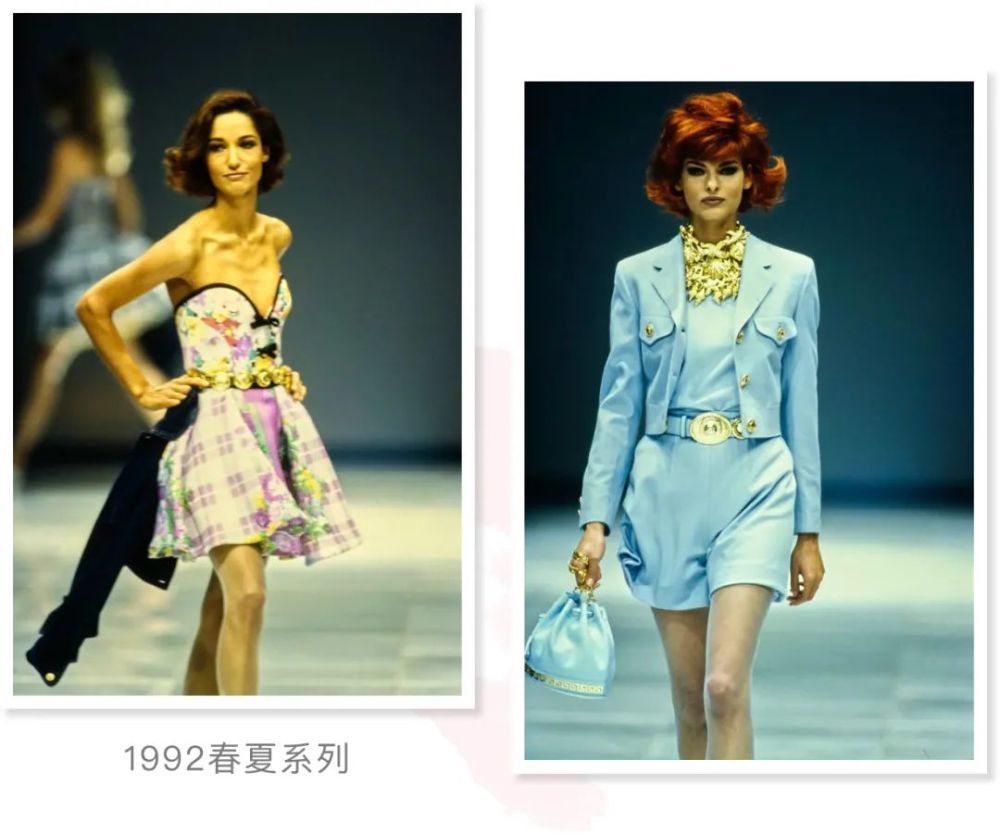 This spring and summer Versace also opened up a new world under the sea with its beautiful pink blue CP models.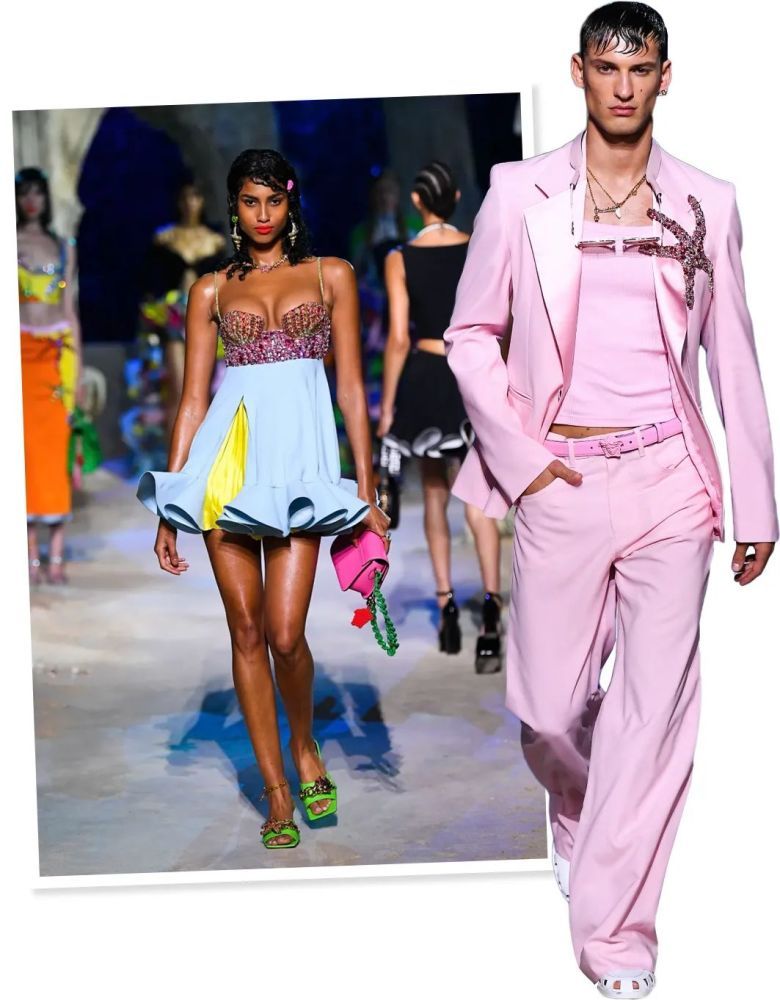 This time, the limited edition charm pink La Medusa Hobo bag of Qixi Festival is even more eye-catching. It is very suitable for bbs who want to express their specific intentions on Qixi Festival. The heart-shaped Medusa badge is embellished with a romantic bonus, and there is also a love Medusa pendant of the same color that can be purchased separately. The sense of self-use atmosphere is also full, suitable for sisters who are looking for a niche style.
If you are worried that the charm pink is not easy to control, I would recommend the pink/blue that is not easy to make mistakes. This blue model was planted when I brushed the ins, and the color matching makes people unable to move their eyes. This is the favorite color of Donatella Versace, the chief brand creative officer of Versace, so it is also called DV blue, which is highly recognizable.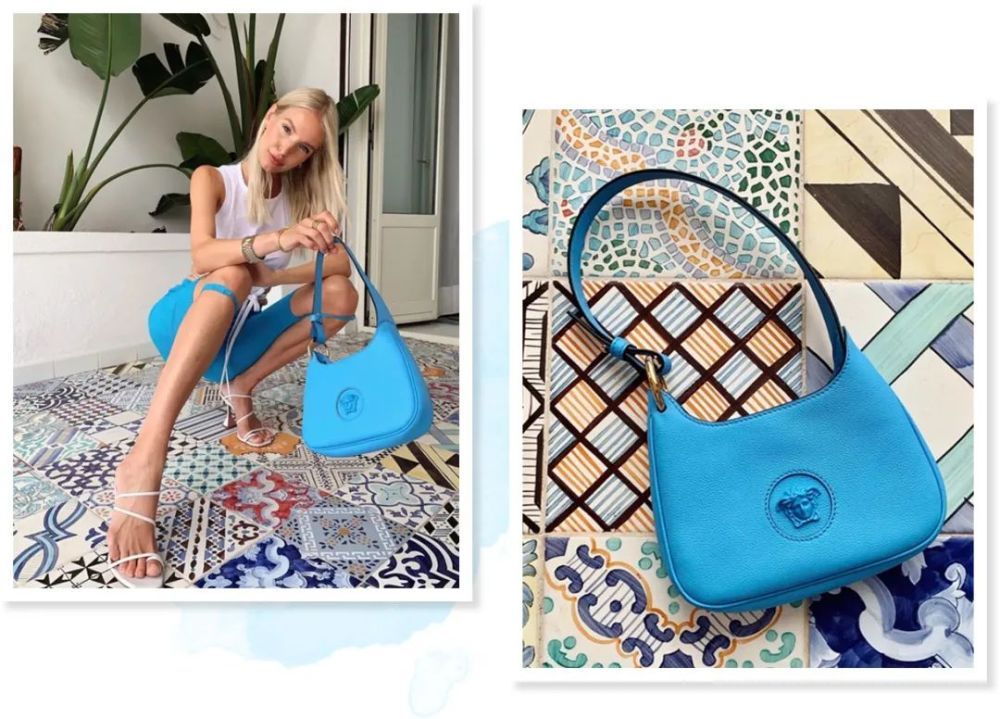 When I usually wear a simple T-shirt when I go out, I also focus on the bag. This kind of bag that is chic and easy to control is very suitable for starting.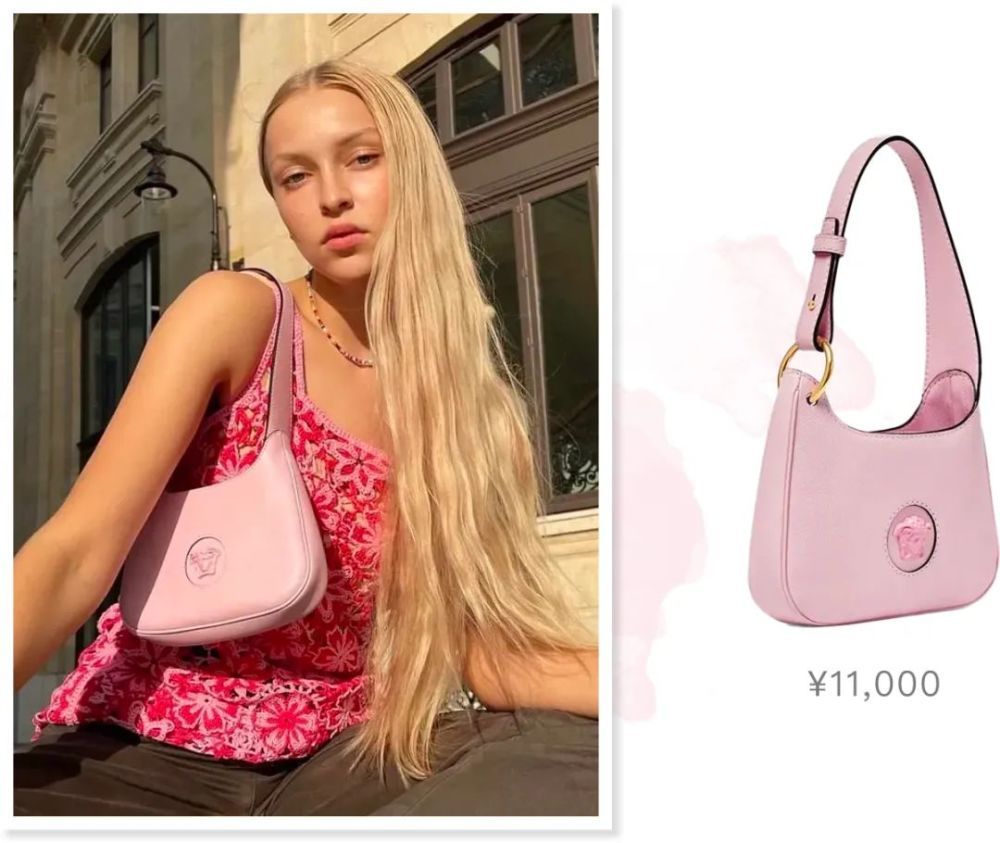 It can be carried directly by hand or with a long shoulder strap as a messenger bag, which is more versatile and convenient than the current underarm bag.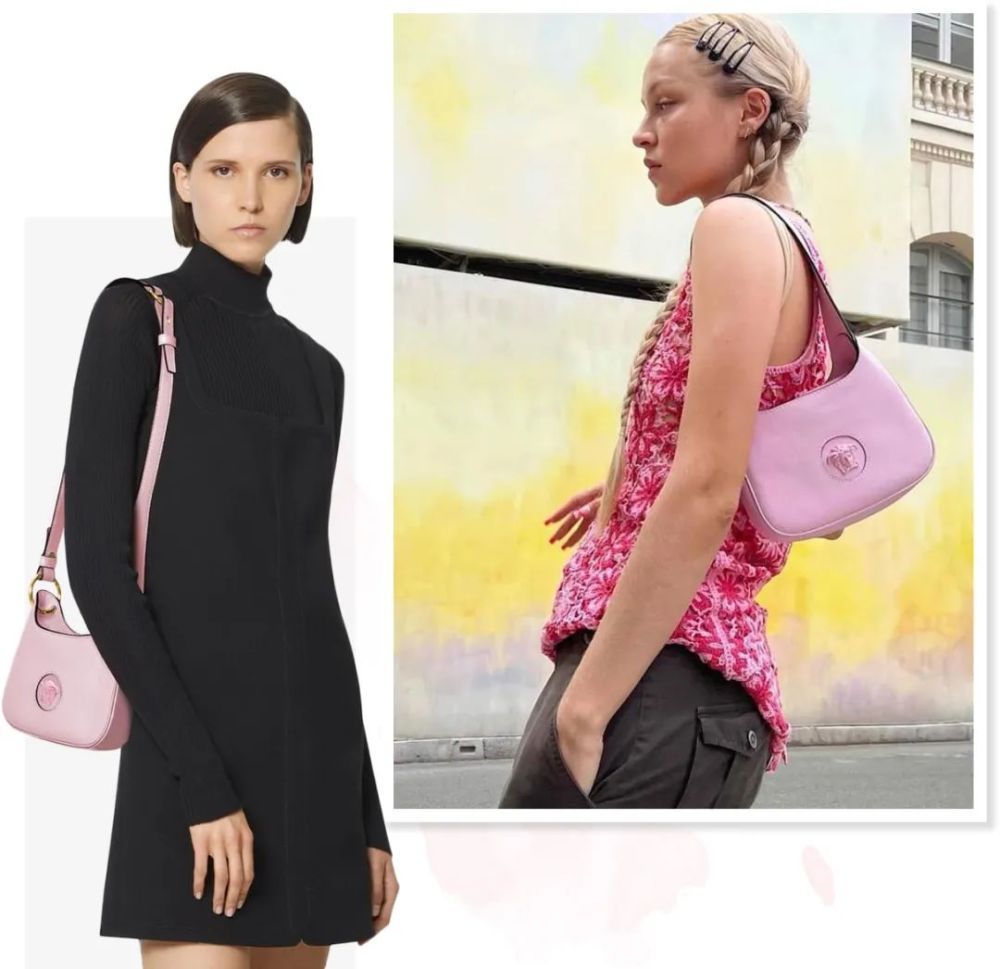 In addition, there are two sizes available, small and medium. The small size is enough for daily use. Mobile phones, cosmetics, and power banks can be installed.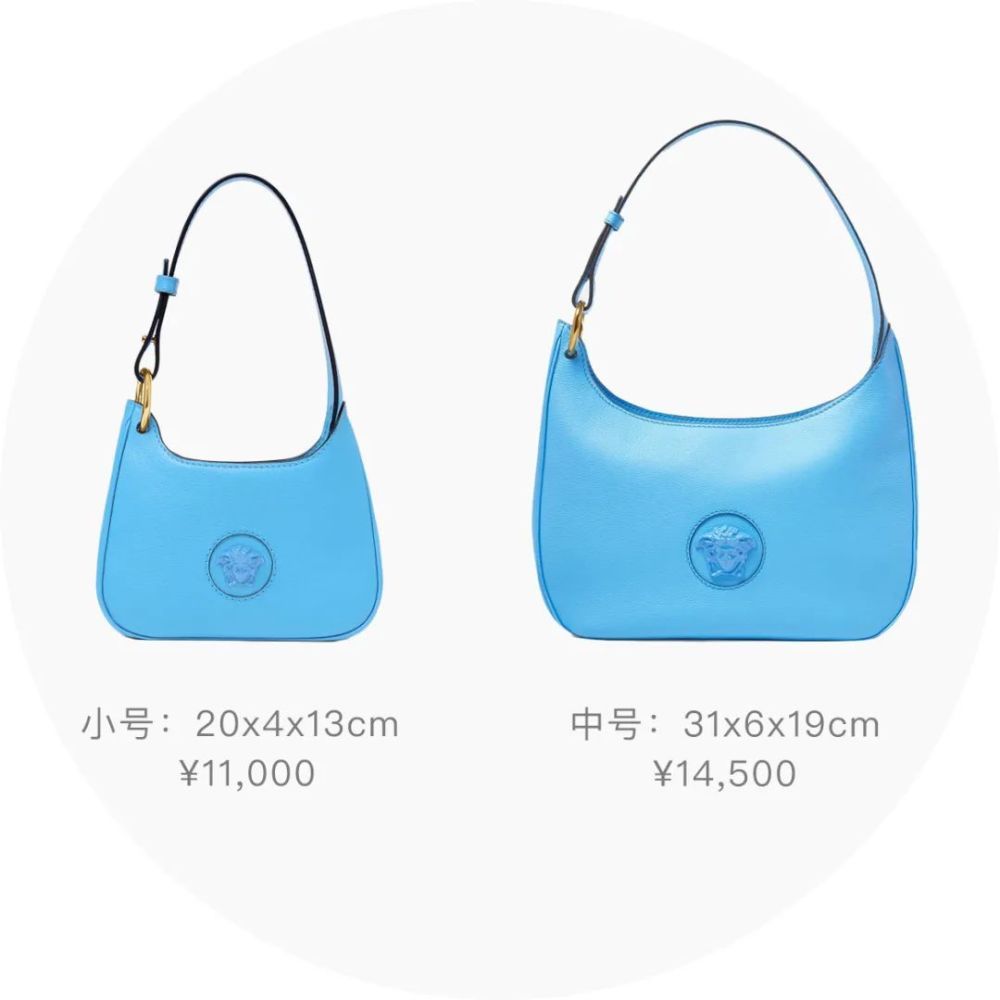 In addition, there are classic and versatile black and white colors to choose from, which are fashionable with shirts and skirts.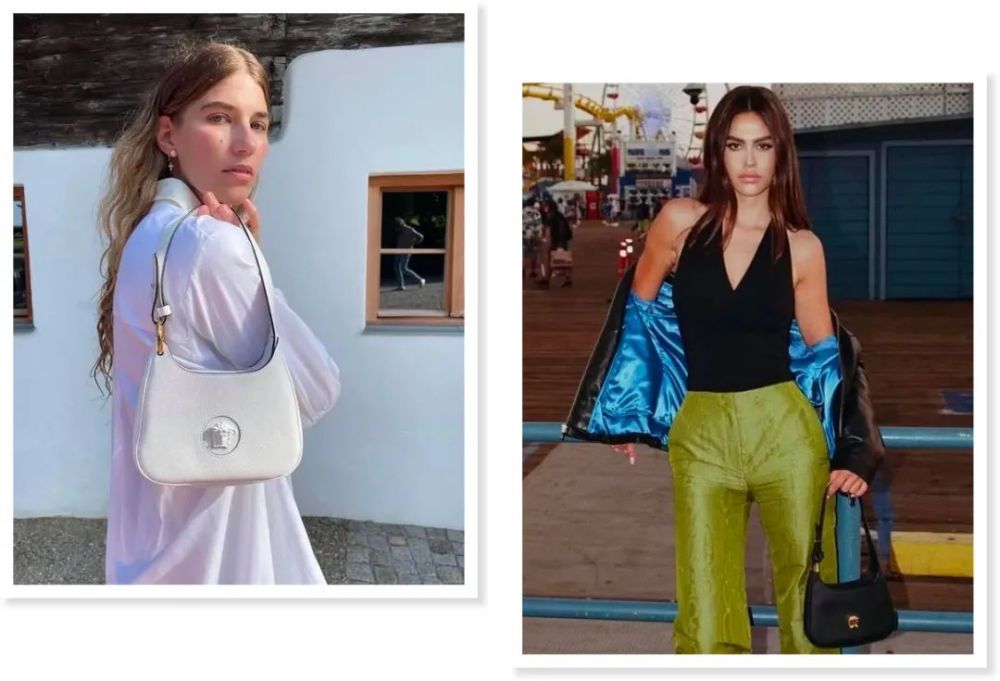 This time, Versace's Tanabata models are full of design, with asymmetrical folds and Baroque camouflage prints that can be recognized at a glance. If you are worried that the printed items are too complicated and difficult to match, I also carefully selected some easy-to-handle styles from the Tanabata capsule series. No matter how you set it up, you can't go wrong.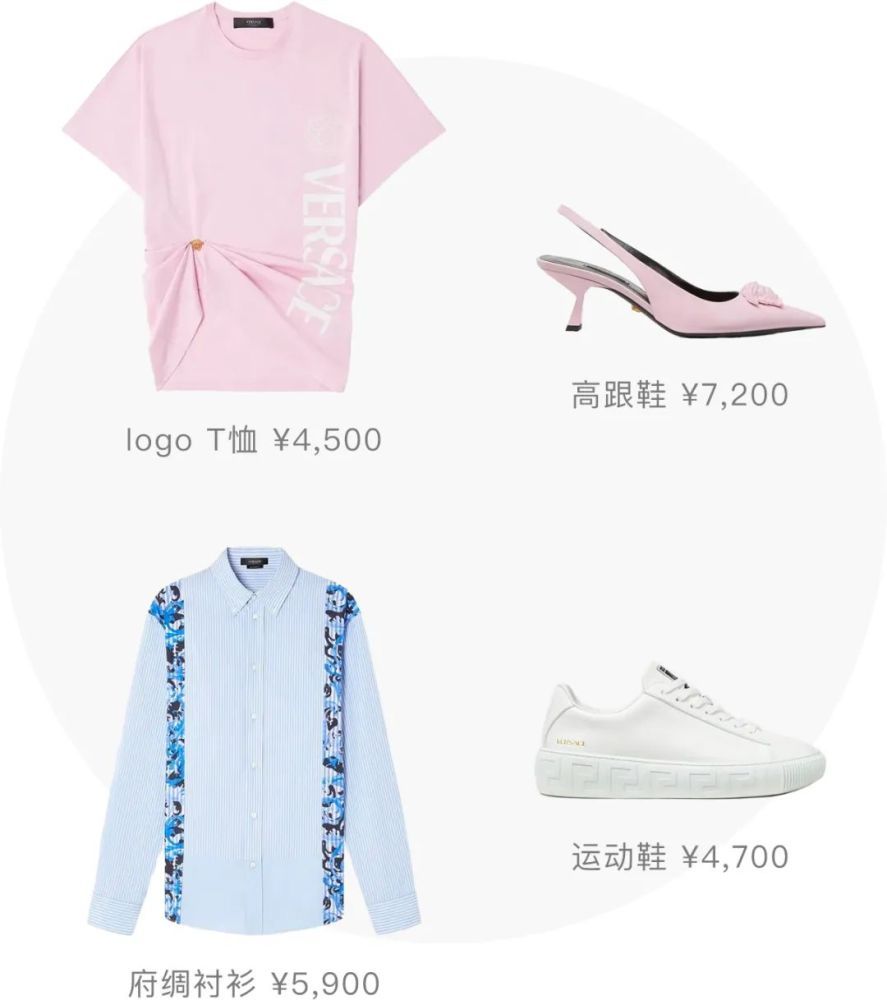 In addition to basic clothes and bags, couples can also broaden their thinking and start with the pink and blue CP models from essential travel items. In my opinion, the suitcase has long been one of the items that accompany me for the longest time, so it is worth getting a couple models.
Because of work, I often travel on business, and the requirements for suitcases have gradually become higher. After using so many items, I still used the most classic and most resistant RIMOWA. Its iconic grooved classic design exists to maintain a lower dead weight and a better pressure resistance level, and the stability of the overall box will also be better.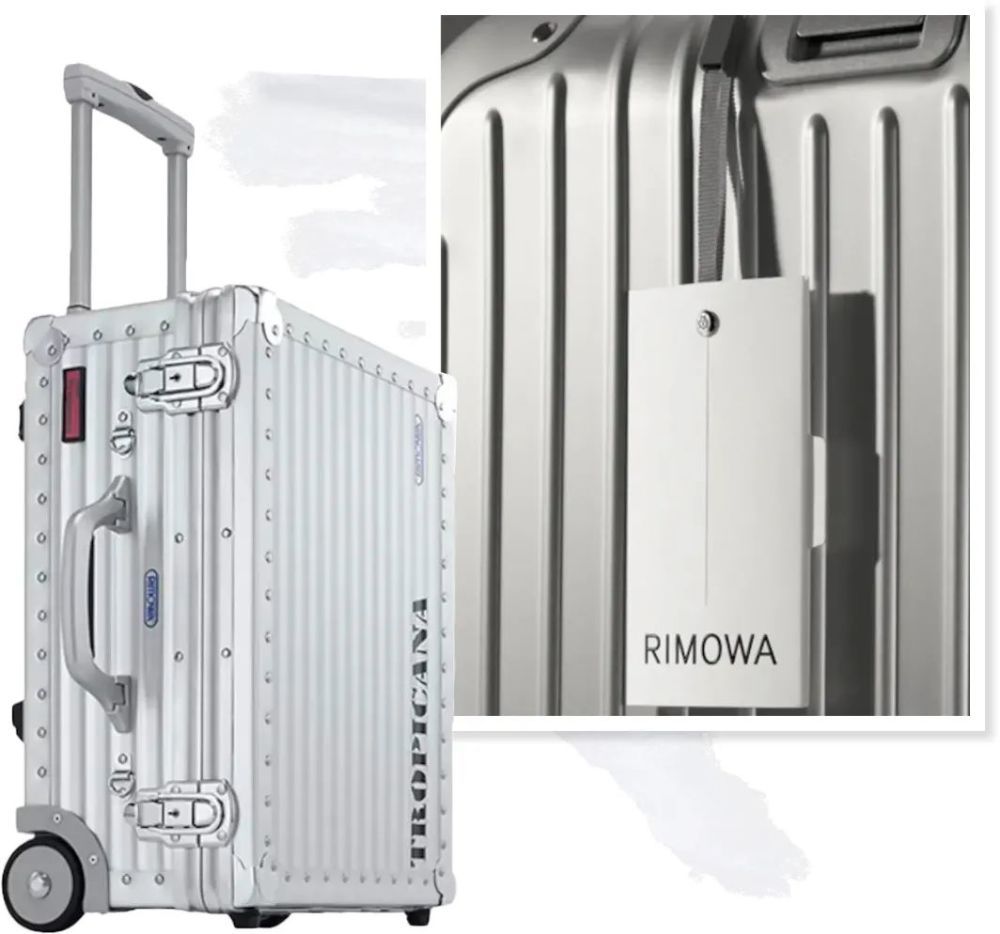 Two of my RIMOWAs have been with me for at least seven or eight years. The stuff in them, from materials, books, and later show invitations, can be regarded as a testimony to my experience over the years.
In the past two years, RIMOWA has produced a lot of good-looking color schemes, which belong to the series that just want to buy more just by looking at the value. If I want to recommend it to couples, I would definitely prefer the Rose Pink and Glacier Blue of the Essential series. First of all, the color scheme is very eye-catching. Going on vacation together in pink and blue is extremely comfortable and eye-catching. Even the stars are screaming.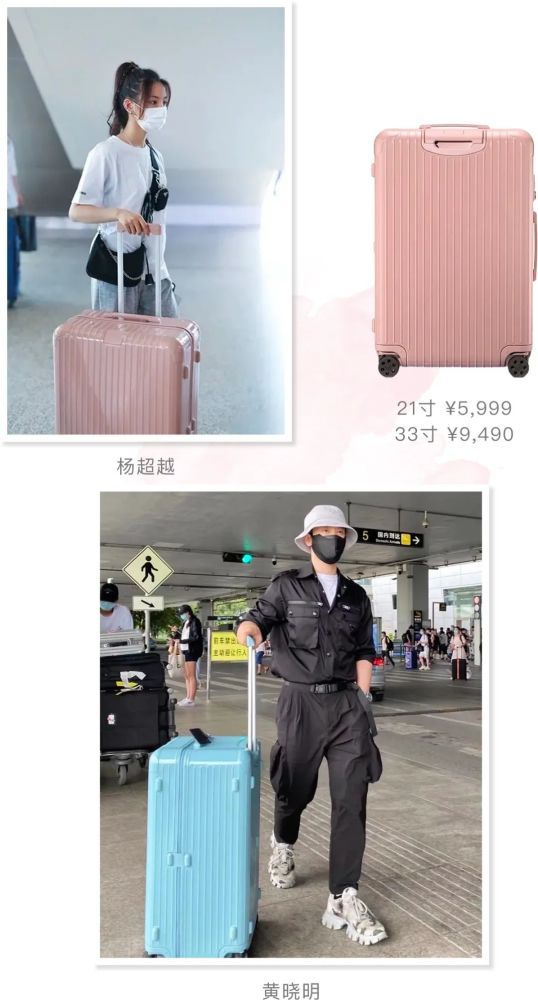 It has ace functions such as universal wheel and TSA lock, and the price is very friendly. It can be regarded as the king of RIMOWA's price/performance ratio. Friends who want to change to a new box can also take this opportunity to join the couple box with their male/girlfriends. Don't be too romantic to accompany them on business trips and travel.
The pink and blue bags and suitcases are all assembled, and there is no shortage of watches. The Hublot Big Bang series, which is super beautiful in pink and blue, is very suitable as a couple watch.
At the beginning, I was planted by the color of this millennial pink. The pink dial after anodizing treatment is very unique. The delicate brushed texture eliminates the trouble of easy scratching on the dial, and at the same time it reduces the thickness of the movement, making it light and comfortable for girls to wear. This kind of sporty watch may not be the first choice of many girls, but using it to mix and match ladies' intellectual single products will make people shine, and think that you have a high level of matching.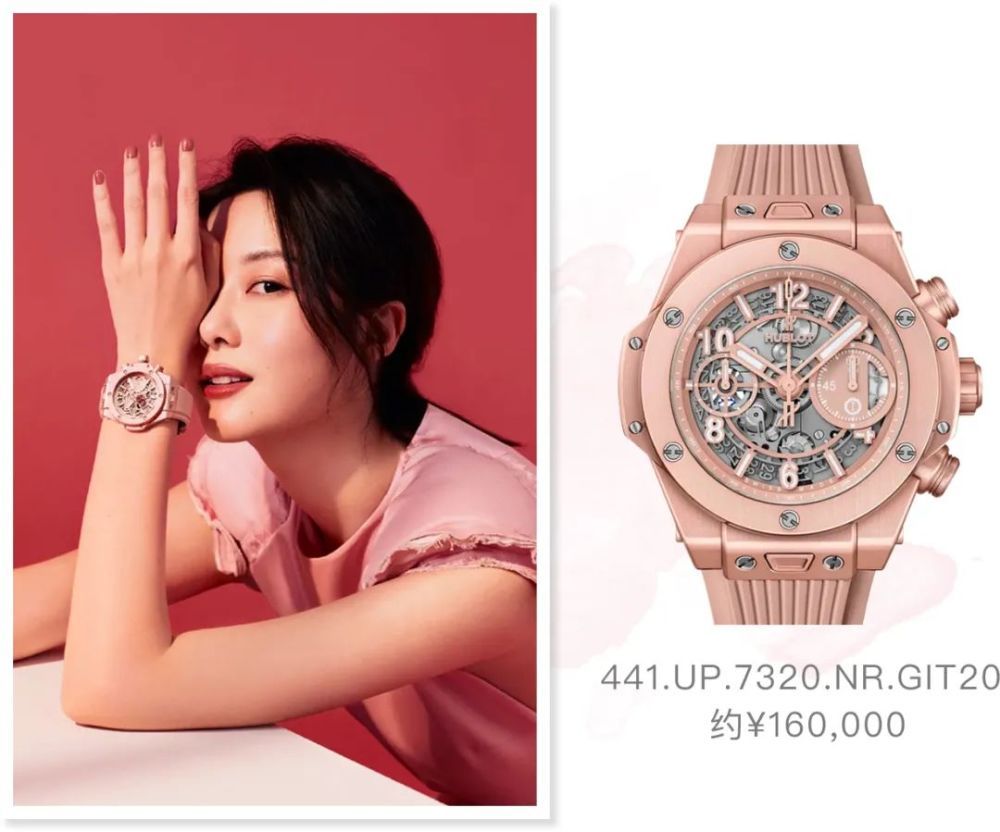 The collocation of millennial pink and the mechanical dial makes the watch more cool and stylish, and it is also without any sense of disobedience for boys to control it.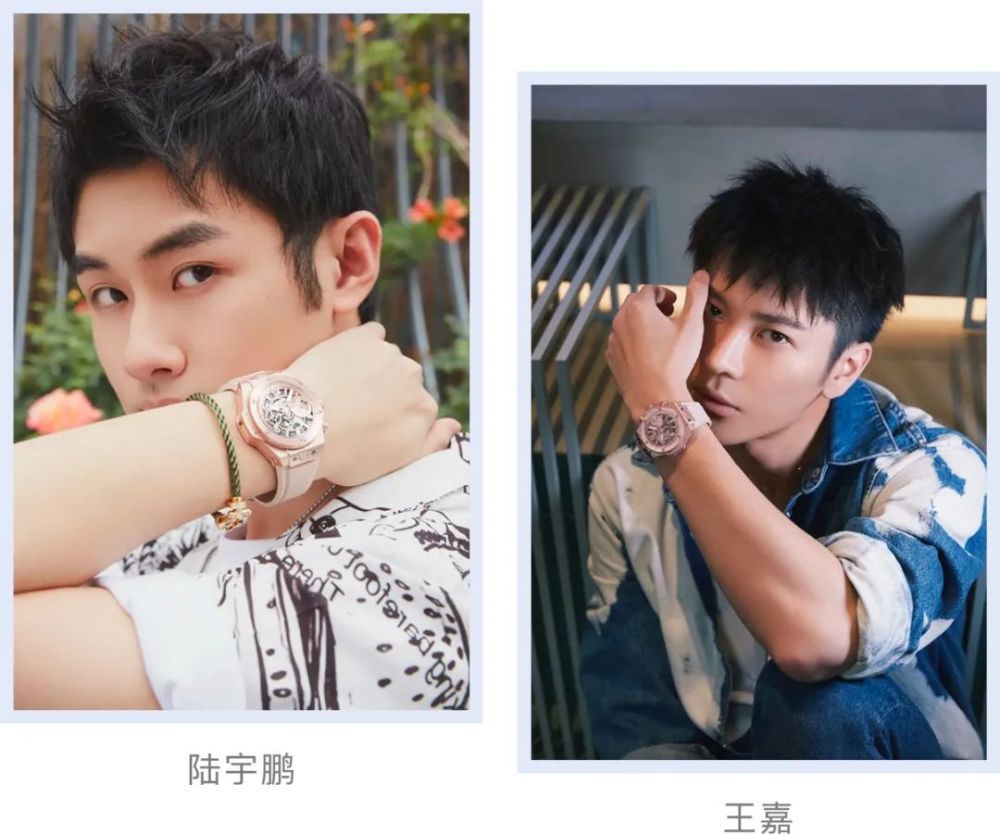 In addition, Hublot is also one of the few brands that can create colored ceramics on the bezel. This year's new Integral blue ceramic is very suitable for the millennial pink group CP. The thin HUB1280 movement is equipped with a new integrated ceramic material, and the case is almost composed of ceramic parts. It maintains a sense of movement while not losing elegance. Both business men and sports boys can boldly try.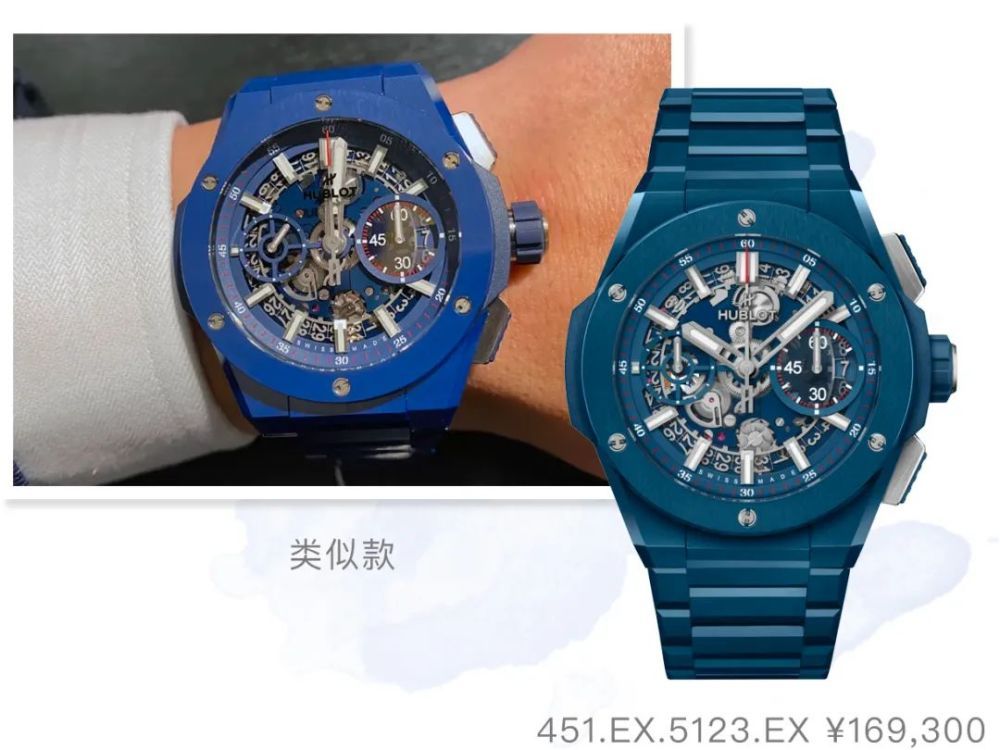 What's more special about this one is that its chain straps are made of colored ceramics, and the edges of each chain link are chamfered and polished, which makes it more comfortable to wear and not easy to scratch.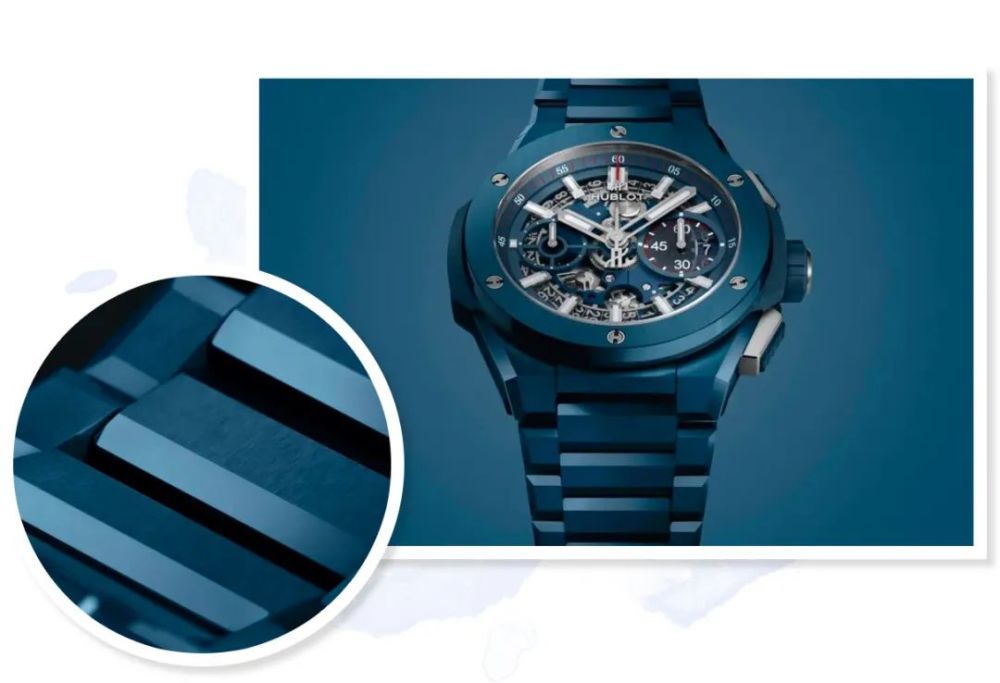 Regardless of its practicability and rarity, it is highly recommended for everyone to start with. Couples can get one pink and one blue fried street style and earn enough return rate. You can unlock more looks when you change your wear every day.
To say that there are also Tanabata pink and blue color gifts that girls cannot resist, the Harry Winston logo series Tanabata limited edition necklace must have a name. In this regard, it is worthy of being one of the most feminine jewelry brands.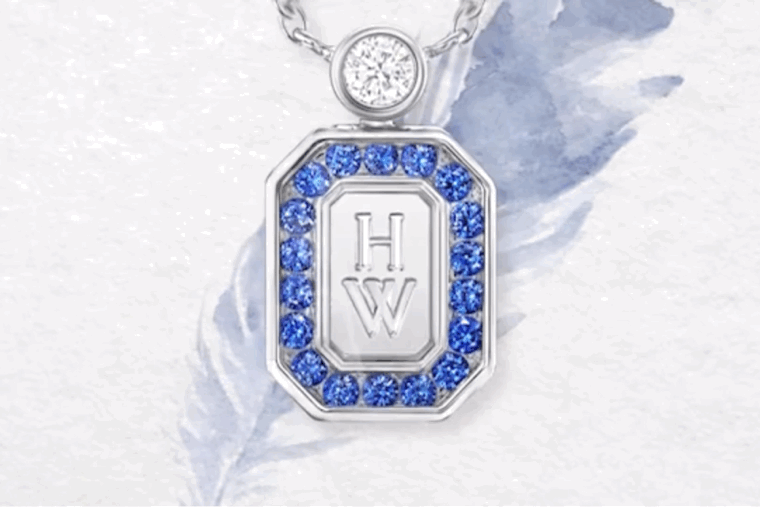 I don't need to say how big the perfume bottle necklace is. Basically, all major brands have released it all over the world. His perfume bottle necklace is notoriously difficult to buy. The counter is either out of stock or has to be distributed. A sister beside me also equipped a 10w+ watch in order to buy it.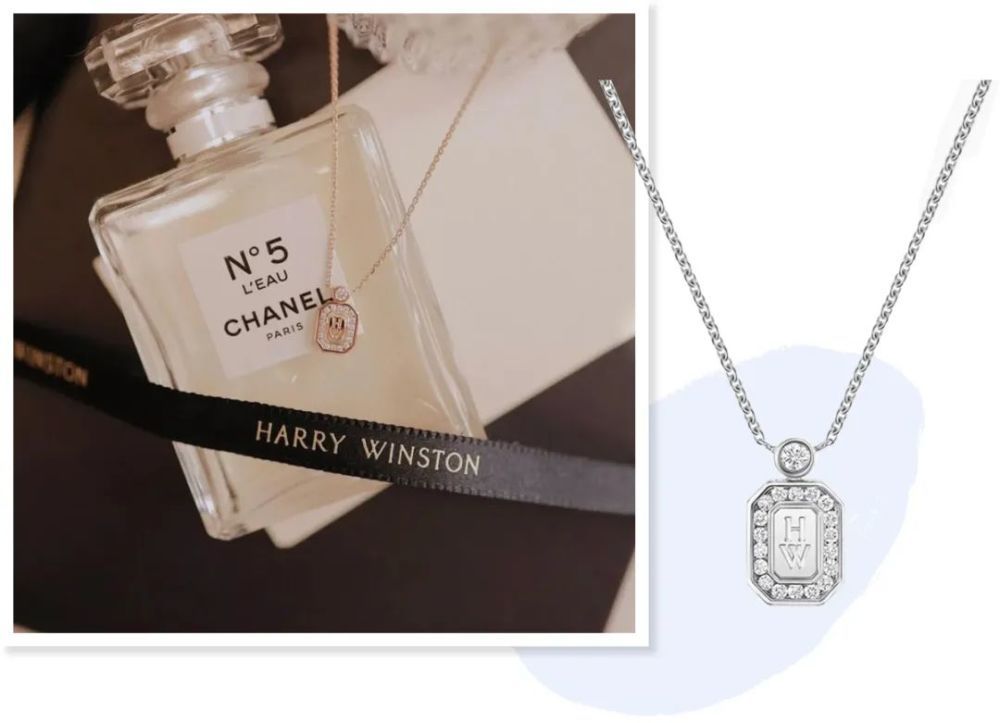 Originally, I was not too cold with this necklace, but after the upgrade of the face value, I immediately fell into the pit. The pink and blue color is bright and has a sense of CP. Its pendant is relatively small, and the powder blue color is more present than the metallic color. Fashionable girls can also start with two stacks of pink and blue CP effects, whether it is a date or a street wear, it will make the look unique and not easy to hit the style.
It is super flash from the naked eye, and the daily black, white and gray basic models will also enhance the texture with its blessing. In addition, the HW logo and the classic Emerald elements are integrated, and the classics are not easily outdated.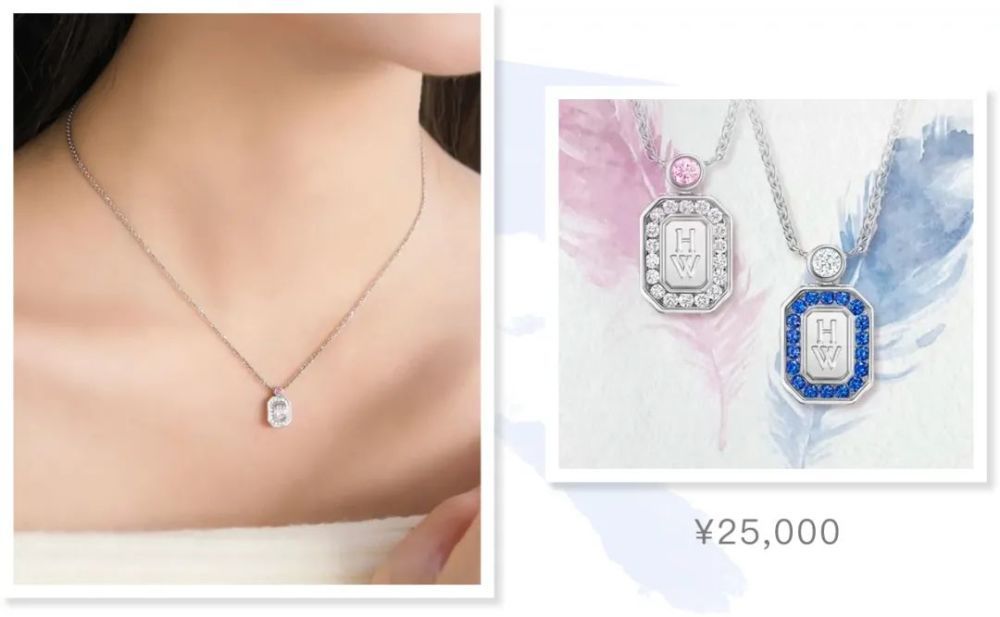 If you want to buy a piece of HW, buying it is the right choice. Coupled with its hard-to-rob explosive physique, you can earn it when you buy it. Qixi Festival relies on pink and blue CP to show affection, how can you win.
Couples who like to exercise together can also start with Beats Powerbeats pro Bluetooth headsets, which are very suitable for long-term wear, waterproof and sweat-proof and are not easy to fall off, and the comfort level is still very high. The buttons are convenient and handy, and the flash charging function of charging for 5 minutes and listening to songs for 1 hour is not too convenient.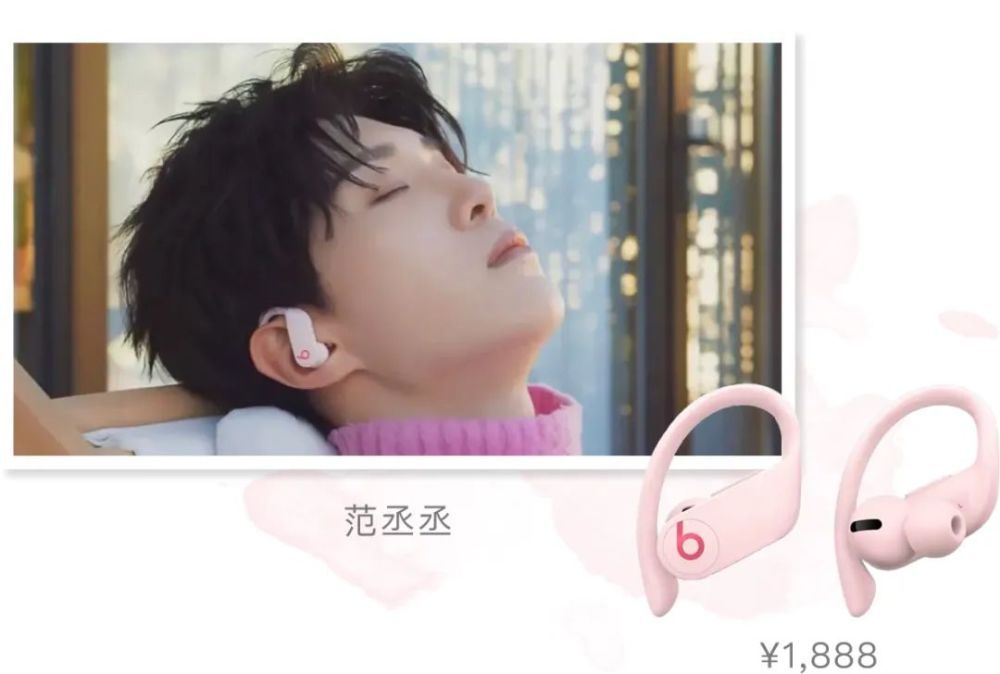 And the value of the face is completely based on my aesthetic point, especially the glacier blue and cloud pink, which have the coolness of summer. The small bug is that there is no active noise reduction function, but it is enough for outdoor running or gym check-in with male/girlfriends on weekends. In addition to the must-have powder blue, there are also jelly color options available, and the circle of friends praises selfies for you to play.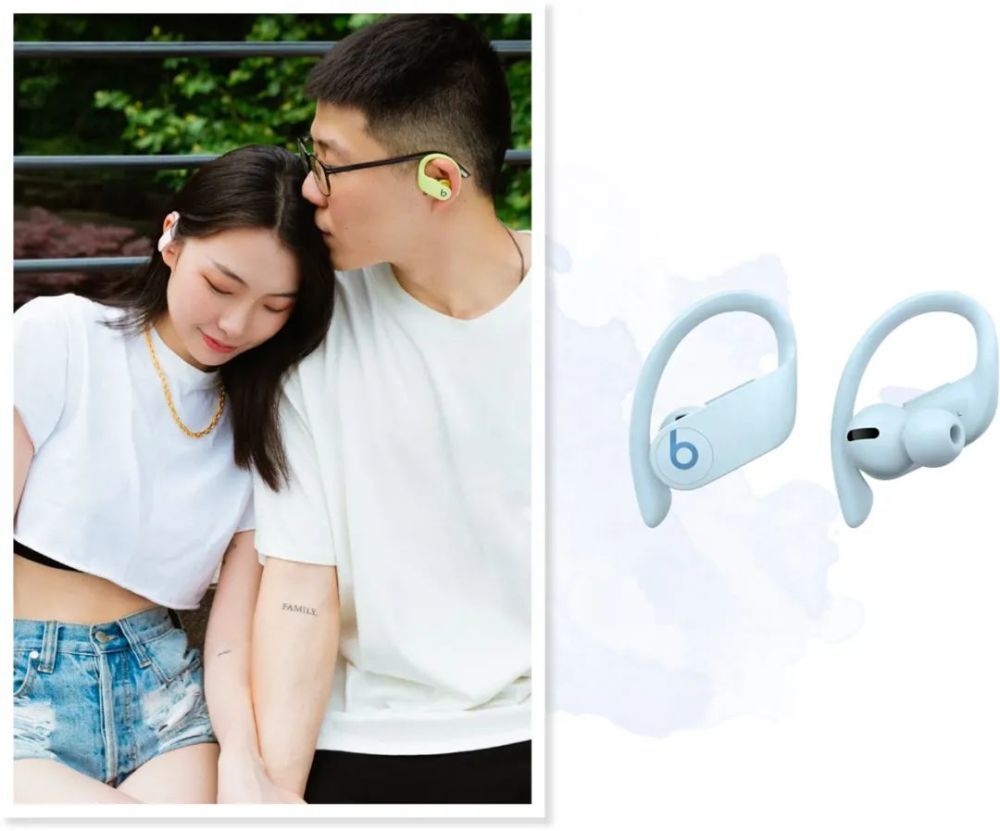 It is said that since ancient times, red and blue have produced CP, in fact, pink and blue are more fresh and more versatile. In terms of good control and eye-catching effect, pink and blue can still be used for CP.
View more fashion style for you on https://www.popfashioninfo.com/styles/